Belgium: Our tips on where to eat in and around Belgium's cities.
Belgium's cities have plenty of attractions for travelers to take in. Here is our pick of hotels, exhibitions and restaurants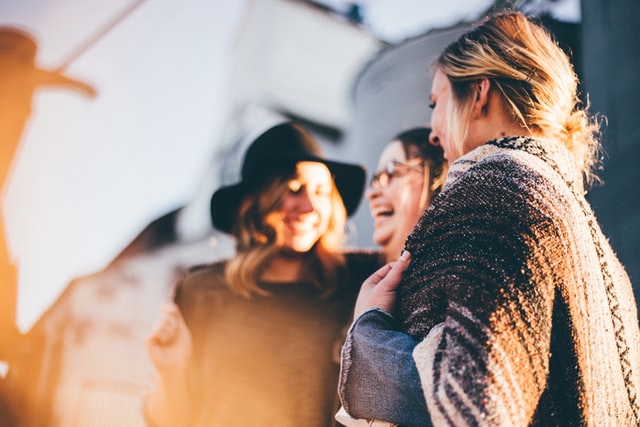 PARCOURS BELGE
Les villes belges sont pleines d'attractions pour les visiteurs. Voici une liste de nos adresses coups de coeur, nos choix d'hôtels, d'expositions et de restaurants
GITE "LES DÛVES"
36 Rue d'Arbre, 5537 Anhée, Bioul
If you want to get away from it all then head to Gite Les Dûves near Dinant. It's only a 60-minute drive from Brussels and is a contemporary open-plan gite in a converted old sawmill – perfect for a long weekend away. The individual look and feel of the gite has been created by the owners – a couple of eccentric photographers, who have worked with many international interior design magazines. The old sawmill, built of local stone, has an exceptional riverside location, next to the river Burnot. During the long, cold winter evenings you can sit by the open fireplace and admire the beautifully manicured gardens.
Si vous désirez partir loin de tout, rendez-vous au Gîte "Les Dûves" près de Dinant. A seulement 60 minutes de voiture de Bruxelles, ce gîte, anciennement une scierie, a été rénové dans un esprit purement contemporain, avec de larges espaces ouverts. De quoi passer un long week-end ailleurs. Cette atmosphère singulière est due aux propriétaires, un couple de photographes excentriques, qui a travaillé pour de nombreux magazines internationaux de décoration intérieure et de design. L'ancienne scierie bâtie en pierre de l'endroit, est superbement située le long de la berge qui borde la rivière Burnot, d'où vous pouvez bénéfi cier de vues ravissantes sur la terrasse privée, très bien dessinée, et sur les jardins en été. Et durant les longues soirées froides d'hiver, vous pouvez aussi vous asseoir au coin du feu.
LA CASA BXL
116 Rue du Marché au Charbon 1000 Brussels
La Casa BXL is an exotic bed & breakfast conveniently situated in the very heart of Brussels. It's small, but intimate: only two large double rooms located on the 3rd floor (no elevator) of a renovated 19th-century house. It's decorated with beautiful oriental furniture and contains a large double bed, lounge, private shower and toilet, TV, wireless internet – and breakfast at your free disposal in the special breakfast room.
La Casa BXL est une maison d'hôtes exotique, parfaitement située dans le centre de Bruxelles. L'hôtel est petit mais cela contribue à son côté amical : on trouve seulement deux grandes chambres double au 3ème étage (sans ascenseur) d'une demeure rénovée datant du 19e siècle. La décoration est essentiellement tournée vers l'exotisme avec de magnifi ques meubles orientaux. Chaque chambre propose un grand lit double, un salon, une salle de douche et une toilette, TV, internet sans fi l – et le petit déjeuner est à disposition dans une salle réservée.
CHARLES ROGIER XI
Karel Rogierstraat 11, 2000 Antwerp
Probably one of the most exclusive bed & breakfasts in Antwerp, The Charles Rogier XI exudes comfort and luxury. The hotel is located in the southern part of the city near the Museum voor Schone Kunsten, a lively area filled with quirky designer stores and funky bars and restaurants. There are three suites to choose from: The Lady Bertinelli (the English suite), The Vendôme (the French suite) and The Charles (the Scottish room). Rooms are furnished with antique cabinets, tables and chairs, plus there's a fi replace in every room and walls are decorated with rich tapestries and paintings of hunting scenes. Warm and inviting, it's like staying in an old stately home.
L'une des maisons d'hôtes les plus exclusives d'Anvers, Le Charles Rogier XI dégage une atmosphère de confort et de luxe dans le cœur d'Anvers. L'hôtel est situé dans la partie sud de la ville, près du Musée des Beaux-Arts, le quartier branché avec les magasins des designers les plus délirants, les bars funky et les restaurants. Vous avez le choix entre trois suites: La Lady Bertinelli (la suite anglaise), La Vendôme (la suite française) et la Charles (la chambre écossaise). Le mobilier des chambres comprend des cabinets antiques, des tables et des chaises et chaque pièce est dotée d'un feu ouvert. Les tapisseries et les peintures anciennes représentant des scènes de chasse ont leur place au mur. C'est comme séjourner dans la demeure d'un châtelain.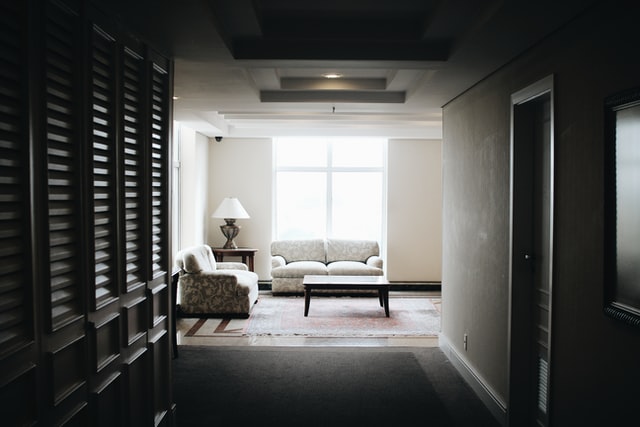 Local Knowledge
Nobody knows a place like a local, so we put Etienne de Nil – SN's Senior VP Sales Benelux & Africa – under the spotlight. Here are his recommendations on where to eat in and around Belgium's cities.
Le Carnet D'Adresses
Personne ne connaît mieux une ville que ses habitants. Nous avons donné carte blanche à Etienne de Nil, VP Commercial chez SN Benelux, qui nous livre ici ses recommandations en matière de restaurants dans de nombreuses villes belges
BOCCONI (AMIGO HOTEL)
Rue de l'Amigo 1-3 1000 Brussels
Family Friendly / Ambiance Familiale
The fun, contemporary and relaxing atmosphere of this restaurant makes it ideal for either business lunches during the week or for family gatherings, with a special children's menu provided. Enjoy fine Italian and Mediterranean gastronomy based on excellent ingredients. Mostly Italian wines to choose from, with some French Bordeaux and Burgundy to complete the wine list.
L'atmosphère à la fois amicale, contemporaine et relaxante de ce restaurant en font l'endroit idéal pour un déjeuner d'affaires durant la semaine ou une réunion de famille, avec un menu spécial enfant à la carte. Savourez la fi ne cuisine italienne et méditerranéenne à base des meilleurs ingrédients. La carte des vins propose principalement des vins italiens et quelques crus français – des Bordeaux et des Bourgognes – viennent compléter ce choix.
LA MADELEINE
14 Rue Duquesnoy 1000 Brussels
Winning Dinner / Dîner gagnant
While discovering the Grand Casino in Brussels, located in the center of the city, you can enjoy a good meal in a very special ambiance. Sample the simple pleasures of French country life with fresh, flavorful food. Sample a delicious new range of crêpes, including Shrimp Crêpe Florentine, Beef Crêpe Maision and Chocolat Mousse Crêpe.
Tout en découvrant le Grand Casino de Bruxelles, dans le centre de la ville, vous pouvez déguster un bon repas dans une ambiance très spéciale. Plongezvous dans les plaisirs simples de la cuisine française du terroir, composée de mets frais et savoureux. Essayez la toute nouvelle gamme de crêpes, un délice, dont la Crêpe Florentine aux Crevettes, la Crêpe Maison au bœuf et la Crêpe à la Mousse au Chocolat.
La Maison Du Bœuf
38 Boulevard de Waterloo 1000 Brussels
Dining with a view/ Dîner dans les hauteurs
This award-winning restaurant, located within the Hilton Hotel, is one to rediscover. With elegant surroundings and great views overlooking the magnifi cent Egmont Park, you can sit down to some of the very best French cuisine. If you're in a festive mood, we'd recommend you try the delicious Boeuf Tartare covered with Osciètre Caviar.
Ce restaurant souvent récompensé, situé dans l'Hôtel Hilton, gagne à être redécouvert. Avec une vue imprenable sur les environs magnifi ques et sur le ravissant Parc d'Egmont, vous pouvez vous attendre à déguster une des meilleures cuisines françaises. Si vous êtes d'humeur festive, nous vous recommandons le Boeuf Tartare décoré de Caviar Osciètre – une découverte pour les sens.
LES TRAPPISTES
408 Chaussée de Gand 1080 Bruxelles (Molenbeek-Saint-Jean)
Belgian Brasserie /Brasserie Belge
A simple brasserie specializing in mussels during season, and offering an unbeatable menu at just €27.50 per person. Dishes include appetizers, Belgian 'croquettes crevettes', sole meunière and dessert. This is great value for money.
Une brasserie toute simple, spécialiste des moules en saison, et dont le menu à €27,50 seulement par personne reste imbattable. Il comprend les amuse-gueule, les fameuses "croquettes crevettes" belges, la sole meunière et le dessert. Un rapport qualité prix exceptionnel.
A drink or two / Un petit verre
■ Duke's Night Club
2 Rue de l'Homme Chrétien, 1000 Brussels
This is the latest place to see and be seen come nightfall in Brussels. Located in the Royal Windsor Hotel Grand Place, Duke's has now opened its doors to a more sophisticated 30 and 40-something crowd.
The decor has been designed by Miguel Cancio Martins also known from the Buddha Bar in Paris. The interior is quite spectacular – think Toile de Jouy fabrics, black, white and bright pink rooms with statues of Marie Antoinette and a mysterious duke. It's chic, sexy and perfect for a decadent night out in Brussels.
C'est le dernier endroit à la mode à Bruxelles, où l'on doit se montrer à la tombée du jour. Situé dans l'Hôtel Royal Windsor à la Grand Place, Duke's a ouvert ses portes à une clientèle sophistiquée de noctambules dans la trentaine et la quarantaine. Le décor a été conçu par le designer Miguel Cancio Martins qui n'est autre que le concepteur du Buddha Bar à Paris. L'intérieur est assez spectaculaire – imaginez des tissus en Toile de Jouy, des pièces noires, blanches et roses éclatantes avec des statues de Marie Antoinette et d'un mystérieux duc. Chic, sexy et parfait pour une sortie décadente à Bruxelles.
■ Floris Bar
12 Getrouwheidsgang, 1000 Brussels
This bar boasts 150 types of Absinthe, 500 varieties of Jenever and 2,000 different sorts of alcoholic drinks in total. Located in a side street off the popular Beenhouwersstraat opposite the Delirium Café, Floris Bar opened its doors this year and offers the largest selection of alcoholic beverages in the city. If you have a substantial budget you can also buy a bottle of Polish vodka in the shape of a kalashnikov for €215. Na zdrowie (cheers)!
Ce bar propose 150 types d'Absinthes, 500 variétés de Genièvre et plus de 2 000 alcools différents au total. Situé dans une rue transversale de l'Impasse de la fi délité, en face du Delirium Café, le Floris Bar a fêté son ouverture cette année et il offre la plus grande sélection d'alcools de toute la ville. Si vous disposez d'un budget substantiel, vous pouvez aussi acheter une bouteille de vodka polonaise en forme de kalashnikov pour €215. Na zdrowie (A la vôtre)!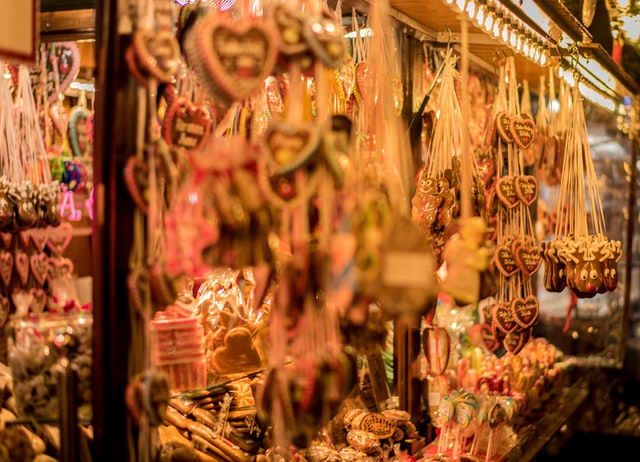 Don't miss / A ne pas rater
Sablon By Night, Brussels
23-25 November
In a winter setting, explore one of the most beautiful districts in Brussels in a horse-drawn carriage and embark on a tour of discovery through the Sablon antiques quarter. Your driver (in period costume) will take you past the best spots and most spectacular illuminations during this delightful event. Once you set foot on firm ground, you can flit from antique dealer to art gallery and chocolate shop to jewelry store, sampling fine wines and champagnes offered on the house.
Dans un décor hivernal, partez dans un ancien attelage, à la découverte de l'un des plus beaux quartiers de Bruxelles, le quartier des antiquaires du Sablon. Votre chauffeur (en costume d'apparat) vous conduira à travers les plus belles rues rayonnantes sous l'effet des illuminations spectaculaires organisées durant l'événement. Dès que vous poserez le pied à terre, promenez-vous dans les différents commerces, passez d'un antiquaire à une galerie d'art, d'un laboratoire du chocolat à des magasins de bijoux, goûtant au passage des vins raffinés et du champagne offerts par la maison.
Modo Bruxellae Designer Sale, Brussels
8-10 December
Dedicated followers of fashion must go to Modo Bruxellae to bag a bargain on some of Belgium's top labels at this huge designer sale located in the beautiful Rue Dansaert. Top Belgian fashion designers sell their one-off creations at discount prices during this three-day shopping frenzy.
Pour ceux qui suivent de près les dernières tendances de la mode, Modo Bruxellae est un must. Dans cette énorme vente dégriffée de la Rue Dansaert, on peut négocier à des prix planchers les plus grandes marques de la mode belge.
Durant ces 3 jours de shopping frénétique les prestigieux stylistes belges vendent leurs pièces uniques à des prix réduits.
Café Culture / Culture Café
Revista 47 Karel Rogierstraat, 2000 Antwerp
Revista, which means magazine in Spanish, is also the first newsagent in Antwerp where you can also have a drink or a snack. In fact, if you order a breakfast in the morning you can choose a free newspaper to go with it. Outside there is an open terrace with great views over the lively Leopold de Waelplace. Free wireless internet access is also available.
Revista, qui signifie magazine en Espagnol, est aussi le premier magasin de la presse à Anvers, où vous pouvez en outre boire un verre ou grignoter. Plusieurs formules sont possibles, comme par exemple, avec votre petit-déjeuner, vous recevez un quotidien gratuit au choix. A l'extérieur, une terrasse ouverte offre une vue formidable sur la place animée Leopold de Waelplace. L'accès gratuit à l'internet sans fil est également disponible.