It's a matter of opinion
Drilling for oil in national parks doesn't have to be at the expense of wildlife, says Moses Mapesa, executive director of the Uganda Wildlife Authority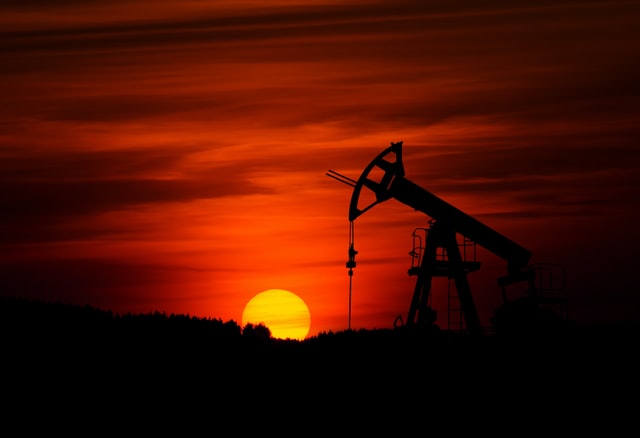 The discovery of oil in the Albertine Rift Valley of western Uganda promises a welcome financial windfall for this landlocked African country. But the news is not without complications.
Proposals to drill through the game-rich plains of the Queen Elizabeth and Murchison Falls national parks have sparked alarm among conservationists and rocked a tourism industry that represents Uganda's largest source of foreign currency – US $590m (€400m) in 2008.
To date, only a handful of countries have ever listed oil drilling among the activities permitted in its national parks. Moses Mapesa, executive director of the Uganda Wildlife Authority, denies that for Uganda to join them will broadcast a negative message regarding its commitment to conservation.
"If we can be the first to do it [drill in a park] right, with appropriate technology, then that is actually a positive message," he says.
"It is a question of balancing objectives. We cannot extract oil at the expense of wildlife and tourism." He believes that in the sensitive rift valley environment, which includes the headwaters of the Nile, drilling in parks could actually be the best option. 'Stringent mitigation measures within parks – like underground pumps and pipelines – may result in lower regional impact than if conventional processes are installed in other areas,' Mapesa claims.
Une question de point de vue
Le forage du pétrole dans les parcs nationaux ne doit pas se faire au détriment de l'environnement, explique Moses Mapesa, directeur exécutif de l'autorité ougandaise chargée de la protection de la faune
La découverte de pétrole dans la vallée du rift Albertine dans l'ouest de l'Ouganda promet des retombées financières inespérées à ce pays africain sans littoral, mais cette nouvelle apporte aussi son lot de complications.
Les propositions de forage dans les plaines peuplées d'animaux des parcs nationaux de Queen Elizabeth et de Murchison Falls ont soulevé un vent de panique parmi les conservateurs des zones naturelles et secoué une industrie touristique qui représente la plus grande source d'apport de devises étrangères en Ouganda – 590 m US$ (400 m €) en 2008.
À ce jour, seule une poignée de pays autorisent le forage pétrolier parmi les activités admises dans leurs parcs nationaux. Moses Mapesa nie le fait que le ralliement de l'Ouganda à ces pays enverra des signaux négatifs concernant son engagement vis-à-vis de la conservation de son patrimoine naturel.
«Si nous sommes les premiers à le faire correctement [forer dans un parc], avec les technologies appropriées, ce sera en réalité un message positif. C'est une question d'équilibrage des objectifs. Nous ne pouvons extraire du pétrole au détriment de la faune et de la flore ni du tourisme.»
Mapesa est persuadé que dans cet environnement sensible de la vallée du rift, qui comprend les sources du Nil, forer à l'intérieur des parcs pourrait s'avérer la meilleure option. «De strictes mesures de contrôle à l'intérieur des parcs, comme l'enfouissement des pompes et des pipelines, pourraient plus limiter l'impact sur la région que si des processus conventionnels étaient mis en place dans d'autres zones.»
Een kwestie van hoe je 't bekijkt
In nationale parken naar olie boren hoeft niet ten nadele van de dieren in het wild te zijn, zegt Moses Mapesa, uitvoerend directeur van de Uganda Wildlife Authority
De ontdekking van olie in de Albertine riftvallei in het westen van Oeganda biedt veelbelovende vooruitzichten, een welkome financiële meevaller voor dit door land omgeven Afrikaanse land, maar het nieuws is niet zonder problemen.
Voorstellen om in de wildrijke vlakten van de Queen Elizabeth en Murchison Falls nationale parken te boren, luidden de alarmbel bij de milieubeschermers en bracht de toeristische industrie aan het wankelen, die de grootste bron van vreemde munten – US$590m (€400m) in 2008 voor Oeganda is.
Tot op vandaag hebben slechts een handvol landen het boren naar olie toegestaan in nationale parken. Moses Mapita ontkent dat indien Oeganda hier toelating voor geeft, ze een negatief signaal geven op het vlak van natuurbehoud. "Als we de eerste kunnen zijn om dit op een correcte manier te doen [in een park boren], met de geschikte technologie, dan sturen we een positieve boodschap te wereld in. Het is een kwestie van een evenwicht te vinden in doelstellingen. We kunnen niet naar olie boren ten koste van de wilde dieren en het toerisme."
Mapesa is ervan overtuigd dat in het gevoelige milieu van de riftvallei, dat de bronnen van de Nijl omvat, boren in parken de beste optie zou kunnen zijn. Strenge mitigerende maatregelen in parken, zoals ondergrondse pompen en pijplijnen, kunnen resulteren in een lagere plaatselijke impact dan wanneer conventionele processen in andere gebieden worden geïnstalleerd.