Mobile movement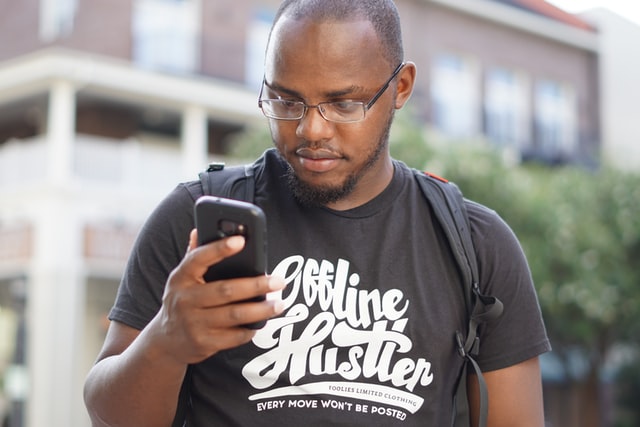 Africa is the world's fastest growing mobile market, with more people using mobiles than fixed lines across the continent. Rhymer Rigby takes a look at mobile phone opportunities throughout Africa
Le mobile en mouvement

L'Afrique est le continent où le marché du portable connaît la plus forte expansion au monde, celui-ci étant plus utilisé que les téléphones fixes. Rhymer Rigby nous parle des opportunités de la téléphonie mobile en Afrique.
Where do you think the most exciting mobile market in the world is? China? India? Eastern Europe? Wrong. For mobile phone operators Africa is the new frontier. According to a recent study by Vodafone and the Centre for Economic Policy Research (CEPR), mobile use in Africa is growing faster than anywhere else on earth.
The survey flagged up some other startling facts: between 1998 and 2003 Africa's mobile market grew by more than 5,000 per cent. Mobile and landline networks, in addition to other factors, are linked with foreign inward investment.
They are not the only ones excited. Nokia's former CEO Jorma Ollila commented on the surprisingly buoyant handset market saying, "The buzz in the Middle East, the Gulf and Africa is the same we saw in China seven or eight years ago." It's this region's appetite for handsets which is confounding analysts with gloomy industry predictions.
The continent is following a well-trodden path. Like many developing nations, much of Africa, especially in sub-Saharan countries like the Democratic Republic of Congo (DRC), has little in the way of fixed line infrastructure – landline networks are
Où trouve-t'on, d'après vous, le marché le plus prometteur du téléphone sans fil dans le monde? En Chine? L'Inde? Europe de l'Est? Faux. Pour les opérateurs, l'Afrique était le chaînon manquant. Une étude réalisée par Vodafone et le CEPR (Centre for Economic Policy Research) démontre que la croissance du cellulaire en Afrique est plus forte que dans les autres continents.
Les conclusions de l'étude révèlent d'autres faits saisissants: entre 1998 et 2003 le marché du cellulaire en Afrique a eu une hausse de plus de 5000 pour cent; les réseaux mobiles et fixes, en plus d'autres facteurs sont liés aux investissements étrangers.
Et ils sont nombreux à trouver les perspectives alléchantes. Jorma Ollila, PDG de Nokia, commente cette expansion surprenante,"l'engouement que l'on rencontre dans la région du Golf et en Afrique est le même que celui rencontré en Chine il y a sept ou huit ans." Cet appétit pour les téléphones portables confond les analystes dont les prédictions sur l'avenir de cette industrie étaient plutôt sombres.
L'Afrique suit une voie toute tracée. Comme beaucoup de pays en développement, l'Afrique et plus particulièrement la
expensive and take time to construct. It is little wonder that many countries are moving straight to mobile systems – the DRC currently has four GSM networks. With an estimated 50 per cent of sub-Saharan Africa still not covered by network, rival pan-regional operators such as Celtel and Vodacom are competing fiercely for a slice of this untapped market.
To see where Africa is likely to go, it is helpful to look not at Europe or the US, but to the East, to places like the Philippines. There the fixed line infrastructure was pretty bad because of poverty and the country's geography – it's made up of over 7,000 islands. If available, landlines were expensive and difficult to get. But in the year 2000 mobiles took off. Free texts were offered and the country briefly had the highest volume of SMS traffic in the world, before the networks crashed.
Of course, mobile technology moves so fast that the African experience is likely to differ. There are also conditions specific to Africa. It is generally much poorer than Asia, which is likely to slow take-up. The cost of handsets will prove a major barrier for many users, although companies like Motorola are working on very basic mobiles which they hope to sell for less than $30 (€25). The pricing structure will be key in determining the success of mobile phone operators across the continent.
Whatever the case, one of the survey's most exciting findings was that mobile growth stimulates the wider economy. It suggested that countries with more than ten mobiles per 100 population enjoyed 0.59 per cent higher GDP growth than similar countries with fewer phones. Stephen Yeo, the head of the CEPR, hailed this as "the first empirical evidence of a link between social and economic growth with the establishment of mobile telephone networks."
Mobile operators have been quick to develop solutions to meet the needs of individual areas. Prepaid services are
région sub-saharienne comme la République du Congo, compte très peu d'infrastructures de téléphonie fixe – ces réseaux sont coûteux et prennent du temps à installer. C'est donc sans surprises que de nombreux pays passent directement au réseau satellite; la République du Congo possède en ce moment quatre réseaux GSM. Cette région étant couverte seulement à 50 pour cent, les opérateurs tels que Celtel et Vodacom luttent énergiquement pour obtenir une part de ce marché encore inexploité.
Pour avoir une meilleure idée de l'évolution de cette industrie en Afrique, ce n'est pas avec l'Europe ou les Etats-Unis qu'il faut comparer mais plutôt avec les Phillippines. Là-bas, les infrastructures de téléphonie fixe étaient mauvaises, du fait de la pauvreté mais aussi de la géographie – le territoire étant constitué de plus de 7000 îles. Et quand les lignes étaient disponibles, elles étaient coûteuses et difficiles d'accès. Mais au cours de l'année 2000 le portable y a connu un véritable boom. Des services de textes gratuits ont été offerts, ce qui a valu aux Phillippines sa réputation mondiale de pays du SMS, jusqu'à ce que le réseau crashe par saturation.
Il est clair que les technologies se développent vite et que l'expérience africaine a de grandes chances de suivre la même route. L'Afrique étant beaucoup plus pauvre que l'Asie le marché prendra plus de temps à s'installer. Le coût d'un portable constituant l'un des principaux obstacles, des sociétés comme Motorola travaillent sur le développement de portables à bas prix, qu'ils espèrent vendre à moins de $30 (€25). Ces coûts seront déterminants pour le succès des opérateurs de téléphonie portable sur ce continent.
Malgré tout, les sondages ont démontré que la croissance du téléphone portable stimulait l'économie. Il ressort que les pays qui ont plus de dix cellulaires pour 100 personnes voient une augmentation de leur PIB de 0,59 pour cent de plus que les pays qui les utilisent moins. Stephen Yeo, qui est à la tête du CEPR, voit en cela "un lien évident de croissance économique et sociale avec la création des réseaux cellulaires."
Les opérateurs téléphoniques ont rapidement réussi à développer des solutions adaptées aux besoins de chaque région. Les services de pré-paiement sont très populaires, surtout pour les régions les plus démunies où les utilisateurs peuvent payer en liquide et partager l'abonnement à plusieurs voire entre tous les membres d'une communauté, qui parfois ne dispose que d'un seul portable.
proving extremely popular, especially in low-income areas where prepaid airtime can be purchased with cash and shared between multiple subscribers or even by a community sharing one handset.
Prepaid services are also opening up employment opportunities in the form of prepaid card sellers and mobile 'payphone' units which go wherever people congregate. Through this providers such as MTN Uganda have established villagePhone projects in areas where electricity is unavailable and the MTN network can only be accessed with a booster antenna. Operators are provided with special airtime rates so they can offer affordable telecommunications services to people in their villages and rural areas.
Mobile phone applications are also being credited with changing the face of banking for good in Africa. In countries where cash is the preferred method of payment and credit-card holders are the minority, m-banking has the potential of making a major impact. Indeed, in many countries where fixed line infrastructure is poor, the mobile networks step in to form a kind of internet lite. This is not the rich WAP experience we know in Europe, but it's using SMS messages for essential services and buying goods.
Undoubtedly Africa will be one of the mobile markets to watch. The challenges are huge, but there is still plenty of room for growth. Early this year Jay Naidoo, chairman of the Development Bank of Southern Africa, said, "There are a billion people in Africa but only 51 million using cellphones. By 2006 we could see a quarter of Africans using them." OK, it's likely to be later than that, but he could be right.
Les services de pré-paiement offrent également des opportunités d'emplois comme la vente de cartes téléphoniques ou l'ouverture d'unités mobiles qui s'installent là où les gens se rassemblent. Les fournisseurs téléphoniques comme MTN Ouganda ont mis sur pied le projet villagePhone pour les zones reculées privées d'électricité. Le réseau MTN n'est accessible qu'avec une antenne amplifiée. Les opérateurs appliquent des tarifs spéciaux permettant aux populations rurales d'avoir accès aux télécommunications.
Les applications liées aux téléphones portables vont aussi changer, pour le meilleur, le paysage des banques en Afrique. Dans ces pays où la méthode de paiement reste principalement le liquide et où seulement une minorité utilise des cartes de paiement, la banque mobile (m-banking) représente l'un des plus importants services émergents. En effet, dans des pays où l'infrastructure des lignes fixes est précaire, les réseaux de téléphonie mobile prennent le dessus. Nous sommes loin des applications WAP couramment utilisées en Europe, mais plutôt dans l'emploi intensif des SMS pour les services essentiels et l'achat de marchandises.
Sans aucun doute les regards sont tournés vers l'Afrique où les défis à relever sont énormes. Et il y a encore de nombreuses opportunités de croissance. Au début de l'année, le directeur de la Banque de développement d'Afrique du Sud Jay Naidoo disait, "il y a un milliard de gens en Afrique et seulement 51 millions utilisent le téléphone portable. Et d'ici 2006, un quart de la population l'utilisera." Une prévision qui se réalisera sans doute mais peut-être pas aussi rapidement, à moins que la réalité ne lui donne raison.
GSM in opmare
Welke is volgens u de snelst groeiende markt voor GSM's? India? China? Oost-Europa? Fout. Voor GSM-operatoren is Afrika de nieuwe uitdaging. Volgens onderzoek van Vodaphone en het Centrum voor economisch beleidsonderzoek (CEPR) groeit het gebruik van de mobiele telefoon het snelst in Afrika.
Deze markt groeide maar liefst met 5000% tussen 1998 en 2003. De CEO van Nokia merkte op dat de hype gelijkaardig is aan die van China zeven jaar geleden. Bedrijfsanalisten staan er versteld van.
De infrastructuur van de vaste lijnen in Afrika laat te wensen over; ze zijn onpraktisch en duur. Daarom kiezen verschillende landen onmiddellijk voor de gsm.
Mobiele technologie echter evolueert zo snel dat het Afrikaavontuur allicht een iets andere wending zal aannemen dan zijn voorganger Azië. Afrika is nl. niet zo welstellend. De hoge gsmkosten vormen voor velen een hinderpaal. Daarom werkt Motorola aan mobiele telefoons die ze voor minder dan $30 (€25) willen verkopen.
De interessantste vaststelling was dat de groei van de mobiele telefonie de volledige economie van het land stimuleert. Zo heeft de verkoop van betaalkaarten en mobiele betaaltelefoons werkgelegenheid gecreëerd. In landen waar men cash boven betaalkaarten verkiest, heeft M-banking een zeer grote impact. Mensen gebruiken hun telefoon niet zoals in Europa via WAP, maar door te sms-en voor hun aankopen. Jay Naidoo, voorzitter van de Development Band of Southern Africa stelt: "Van het miljard Afrikanen, gebruikt slechts 51 miljoen de mobiele telefoon. Tegen 2006 zal dit een kwart zijn." Het wordt waarschijnlijk eind 2006, maar hij zou wel eens gelijk kunnen krijgen.