Eastern Promise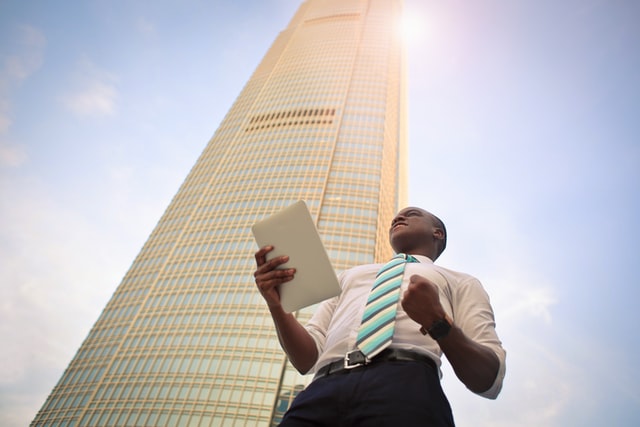 The jury's still out on the subject of China's investment in Africa. Just how beneficial are Beijing's trade arrangements? Daniel Howden weighs up the evidence and reveals how this economic superpower is contributing to the continent's development in the 21st century
To the casual visitor, the most obvious sign of China's presence in Africa is also the most fleeting indication of the country's deepening engagement with the continent. On the road into Nairobi you pass a green and red arch commemorating Beijing's friendship with Kenya. Clones of this giant Chinese character lie in wait outside a host of other African airports. But the reality of China's surge towards becoming the continent's single largest trading partner is really borne out by what lies beneath your vehicle: the road was built by a Chinese contractor…
The Centre for Chinese Studies at Stellenbosch University in South Africa issues a weekly update on key developments in Sino-African commerce and development. The bulletins reveal a transformative geo-political phenomenon, snapshot by snapshot. In the last month alone, headlines included: Sierra Leone President welcomes Chinese investment; Chinese banks agree to finance three projects in Mozambique totalling €128m; China becomes Zambia's largest investor; Uganda Cranes Coffee in funding talks with Chinese investors; China invests €6bn in Nigeria refinery; and Chinese investment in Liberia reaches €8bn.
China's trade with Africa has grown from €7.6bn in 2000 to more than €80bn by the end of the decade – outstripping everyone but the European Union and the US in volume. Current projections show Sino-African trade in 2010 doubling last year's volumes.
Extraordinary surge
Monika Thakur, analyst with the South African Institute of International Affairs, has been monitoring this extraordinary surge in involvement: "With China as a new player in geopolitics, Africa has become an area of interest for global powers overnight, drawing in the US and EU to engage more directly with the continent," she says. "Intentions and impact aside, China must be given credit for this – making the world reengage with the continent, especially in matters of trade and finance."
The phenomenon has changed the continent's relationship with the world, bringing Chinese contractors, finance, labour and know-how to practically every outpost, and it prompted a commodities boom that cushioned Africa's ride into and out of the global recession.
The decade of China in Africa has coincided with the continent's strongest period of economic growth: a June 2010 report by Global consulting company McKinsey pointed to average real gross domestic product (GDP) growth across the 50+ countries of 4.9% from 2000 through to 2008. This puts Africa among the world's most rapidly growing economic regions – a sharp contrast with the doldrums of the 1980s and 1990s, when GDP and real incomes drifted backwards.
With its inherent challenge to postcolonial relationships, assessments of the impact of Sino-African relations tend to be accompanied by words like 'invasion' or 'scramble', with the pursuit of natural resources to fuel China's extraordinary growth placed at the centre of the narrative. This perspective, which at its worst approaches Sinophobia (anti-Chinese sentiment), ignores the positive aspects of China's challenge to traditional Western engagement with the continent, argues Markus Weimer, a research fellow at respected London-based think-tank Chatham House. "China offers African countries greater choice," says Weimer. "This means that they can choose, for better or worse, with whom they will do business. This puts African countries firmly in the driving seat when it comes to international relations and partnerships."
Deal or no deal
For China to make in-roads into African nations there is often unprecedented bartering, with raw materials traded for infrastructure. The largest single example of this came in the Democratic Republic of the Congo, with a mega-deal worth more than €7.8bn, according to some estimates. As in other cases, this involved a bouquet of infrastructure projects (from roads to schools and airports), concessional loans (with lower interest rates and lengthier repayment terms) and extended credit lines offered in return for long-term rights to minerals – such as cobalt – which should have made DRC rich long ago.
In West Africa, Liberia's experience has been typical. The bulk of investment has come in the form of a €2.3bn steel plant that has required the construction of new mines, roads and railways, but also comes with loans for hospitals, a university campus and anti-malarial equipment.
In oil-rich Angola, Chinese competition for resources has helped to push up the price of crude oil, making it possible for Luanda to use a period of stability to begin the process of reconstruction after decades of internal conflict.
But the traditional criticism of China's search for resources – that it does little to encourage more sophisticated and diverse economies – ignores examples like Ethiopia. Here, Beijing's engagement in a non-resource-rich country has been more successful in driving economic growth than decades of Western humanitarian aid.
Rwandan leader Paul Kagame, who has been successful in attracting significant Western aid and trade flows into his country, credits Beijing for changing the game, nonetheless. "The Chinese bring what Africa needs: investment and money for governments and companies," he says. "I would prefer the Western world to invest in Africa rather than handing out development aid."
Opportunity knocks
As traditional partners in Europe and the US adjust to China's presence across the continent, there are signs that the choices brought by Beijing could evolve into a more complementary approach.
"As engagement with Africa increases so will the focus on the quality, type and impact of various engagements," says Weimer. "Overall this should be positive for Africans. Unlike many traditional donors, China has the economic and political power – and will – to build major infrastructure that is sorely needed in Africa. This should be, and is being, supplemented by Western donor initiatives." He points to an agreed EU-funded power grid in Mozambique that's planned to connect to a major hydropower grid to be built by the Chinese. This scheme is being scrutinised as a potential model by other African governments.
But, the responsibility for harnessing the increased interest in their continent will fall to African leaders in the business and political spheres, argues Sino-African commerce and development expert Thakur. "It is still premature to attempt to fully comprehend Beijing's intentions and the impact of its relationship with Africa," she says, "but African leaders must seize opportunities that China brings, and fashion them in such a way that benefits their countries, region and the continent as a whole." Time will tell how effectively those holding the reigns of power can control Beijing's gallop into 21st-century Africa.
Promesses d'Orient
L'opinion internationale reste divisée en ce qui concerne les investissements de la Chine en Afrique. Dans quelle mesure les accords commerciaux de Pékin sont-ils réellement bénéfiques ? Daniel Howden a analysé la question et nous explique en quoi la superpuissance économique contribue au développement du continent africain au XXIe siècle
Pour le visiteur lambda, le signe le plus évident de la présence chinoise en Afrique est aussi l'indication la plus fugace de son engagement croissant avec le continent. Sur la route qui mène à Nairobi, vous passez sous une arche verte et rouge qui commémore l'amitié de Pékin envers le Kenya. Des copies de ce gigantesque symbole chinois sont prêtes à être déployées aux abords de nombreux autres aéroports africains. Mais la réalité de cet empressement chinois à devenir le plus grand partenaire commercial du continent est déjà bien tangible sous les roues de votre véhicule : la route a été construite par un entrepreneur chinois…
Le Centre d'Études chinoises (Centre for Chinese Studies) de l'université de Stellenbosch en Afrique du Sud publie une mise à jour hebdomadaire sur les investissements-clés du commerce et du développement sino-africains. Ses bulletins mettent en évidence un phénomène progressif de transformation géopolitique. Rien qu'au cours du mois dernier, on peut y lire les titres suivants: « Le Président du Sierra Leone accueille un investissement chinois » ; « Des banques chinoises acceptent de financer trois projets au Mozambique, pour un montant total de 128 millions € » ; « La Chine devient le premier investisseur en Zambie » ; « À la recherche de financement, Uganda Cranes Coffee négocie avec des investisseurs chinois » ; « La Chine investit 6 milliards € dans une raffinerie au Nigeria. » ; ou encore, « L'investissement chinois au Liberia atteint 8 milliards €. »
Le commerce chinois avec l'Afrique sera passé de 7,6 milliards € en 2000 à plus de 80 milliards € d'ici la fin de cette décennie – dépassant en volume tous les pays, à l'exception de l'Union européenne et des États-Unis. Les projections actuelles prévoient un doublement du commerce sino-africain en 2010 par rapport aux volumes de l'année dernière.
Un élan extraordinaire
Monika Thakur, analyste au South African Institute of International Affairs, a suivi l'extraordinaire montée en puissance de cet engagement : « Avec la Chine comme nouvel acteur géopolitique, l'Afrique est devenue tout d'un coup un centre d'intérêt pour les grandes puissances mondiales, poussant les États-Unis et l'Europe à s'engager plus franchement dans ce continent », dit-elle. « Intentions et impact mis à part, la Chine mérite en cela une certaine reconnaissance – parce qu'elle a provoqué un réengagement du monde à l'égard de l'Afrique, particulièrement en termes de commerce et de finance. »
Le phénomène a changé les relations de ce continent avec le monde, amenant entrepreneurs chinois, finances, travail et know-how dans pratiquement tous les bastions du continent, et provoquant une explosion des matières premières qui a amorti le passage de l'Afrique dans la récession globale.
Cette décennie de la Chine en Afrique a coïncidé avec la plus grande période de croissance économique du continent : dans un rapport de juin 2010, la société mondiale de consultance McKinsey
a relevé une croissance réelle moyenne – parmi la cinquantaine de pays – du produit intérieur brut (PIB), de 4,9 % entre 2000 et 2008. Ceci place l'Afrique parmi les régions économiques à la croissance la plus rapide, un contraste frappant avec le marasme des années 80' et 90', où le pouvoir d'achat et le PIB étaient en recul.
Avec en toile de fond des liens postcoloniaux inhérents à l'histoire du continent, les estimations de l'impact des relations sino-africaines ont tendance à être accompagnées de termes tels que "invasion" ou "ruée", avec, au cœur du débat, la course aux ressources naturelles pour alimenter la croissance extraordinaire de la Chine. Cette perspective, qui dans le pire des cas frôle la sinophobie (la peur des Chinois), ignore les aspects positifs du challenge de la Chine par rapport à l'engagement occidental traditionnel envers ce continent, argumente Markus Weimer, chercheur au sein du très respecté groupe de réflexion Chatham House, basé à Londres : « La Chine offre aux pays africains davantage de choix. Cela signifie qu'ils peuvent choisir, pour le meilleur et pour le pire, avec qui ils veulent faire du business. Cela place réellement les pays africains en position de diriger eux-mêmes leurs relations et partenariats internationaux. »
À prendre ou à laisser…
L'introduction de la Chine dans les nations africaines s'accompagne souvent d'un troc sans précédent, avec en échange un apport de matières premières pour les infrastructures. L'exemple le plus éloquent de ce principe se situe en République démocratique du Congo, avec un méga-accord d'une valeur de plus de 10 milliards US$, d'après certaines estimations. Comme dans d'autres cas, cet accord s'est concrétisé dans un panaché de projets d'infrastructures – allant des routes aux écoles en passant par les aéroports –, de prêts préférentiels (avec des taux d'intérêt moins élevés et des délais de remboursement plus longs) ou encore d'extensions de crédit, le tout en échange de droits à long terme sur les minéraux – comme le cobalt – qui firent jadis la fortune du Congo.
En Afrique de l'Ouest, l'expérience du Liberia a été typique elle-aussi. La majeure partie des investissements s'est faite sous la forme d'une unité de production d'acier de 2,3 milliards €, laquelle a nécessité la construction
de nouvelles mines, routes et chemins de fer, mais également via des prêts en faveur d'hôpitaux, d'un campus universitaire et d'équipement anti-malarique.
En Angola, pays pétrolier, la concurrence chinoise dans la course aux ressources naturelles a contribué à faire monter le prix du pétrole brut. Cette évolution a permis à Luanda de profiter d'une période de stabilité pour entamer un processus de reconstruction, après des décennies de conflits internes.
Le reproche traditionnel concernant la Chine en quête de ressources – et le fait qu'elle fasse peu d'efforts pour encourager des économies plus sophistiquées et variées – ignore des exemples tels que l'Éthiopie. Là-bas, l'engagement de Pékin dans un pays pourtant pauvre en ressources naturelles, a engrangé davantage de succès que des décennies d'aide humanitaire occidentale.
Le leader rwandais Paul Kagame, qui a réussi à attirer dans son pays une aide occidentale significative et des flux commerciaux, attribue néanmoins à Pékin un changement des règles du jeu: « Les Chinois apportent à l'Afrique ce dont elle a besoin : des investissements et de l'argent pour ses gouvernements et ses entreprises », dit-il. « Je préférerais que l'Occident investisse en Afrique, plutôt que de distribuer de l'aide au développement. »
Une opportunité à saisir
Alors que les partenaires traditionnels en Europe et aux États-Unis s'ajustent à la présence chinoise sur le continent, certains signes montrent que les choix apportés par Pékin pourraient évoluer en une approche plus complémentaire.
« Au plus l'engagement envers l'Afrique ira croissant, au plus on accordera de l'attention à la qualité, au type et à l'impact des divers investissements », poursuit Weimer. « Au total, cela devrait s'avérer positif pour les Africains. Contrairement à de nombreux bailleurs de fonds traditionnels, la Chine dispose de la puissance économique et politique – et de la volonté – pour construire une infrastructure majeure dont l'Afrique a cruellement besoin. Ceci devrait être – et est – complété par des initiatives caritatives occidentales. » Il fait référence à l'accord pour un réseau électrique au Mozambique, financé par des fonds européens et planifié pour relier un important réseau hydroélectrique qui doit être construit par les Chinois. Ce schéma est examiné par d'autres gouvernements africains, comme étant un modèle potentiel.
Mais c'est aux leaders africains, dans les sphères économiques et politiques, que reviendra la responsabilité d'exploiter cet intérêt accru pour leur continent. Selon l'experte en commerce et développement sino-africains Monika Thakur : « Il est encore trop tôt pour appréhender les intentions de Pékin et l'impact de ses relations avec l'Afrique – mais les leaders africains doivent saisir les opportunités que la Chine leur apporte, et les transformer de telle sorte que leurs pays, leurs régions et l'ensemble de leur continent puissent en profiter. » Le temps nous montrera dans quelle mesure ceux qui tiennent les rênes du pouvoir arriveront à contrôler le galop de Pékin dans l'Afrique du XXIe siècle.
Oosterse hoop
De jury buigt zich nog steeds over de Chinese investeringen in Afrika. Hoe voordelig zijn Beijing's handelsovereenkomsten écht? Daniel Howden weegt de bewijzen af en onthult u hoe de economische supermacht meewerkt aan de ontwikkeling van het Afrikaanse continent in de 21ste eeuw.
China groeit stilaan uit tot Afrika's grootste handelspartner. Dat merkt u bijvoorbeeld al aan de weg die u wegleidt van de Keniaanse luchthaven, aangelegd door een Chinese aannemer…
De Chinese handel met Afrika is in 2000 toegenomen van € 7.6 miljard tot meer dan € 80 miljard tegen 2010 en laat hiermee enkel nog de Europese Unie en de US achter zich. Volgens huidige voorspellingen zou het handelsvolume in 2010 in vergelijking met vorig jaar verdubbelen.
Nauwdenkende anti-Chinezen, negeren de positieve aspecten die de Chinese uitdaging inhoudt voor de Westerse verstandhouding met Afrika, Aldus Markus Weimer, onderzoeksmedewerker van de Chatham House denktank: "China biedt de Afrikaanse landen waarmee het handel voert een bredere waaier aan keuzes. Dit bezorgt Afrika een beslissingsnemende positie op het gebied van internationale relaties".
De typische kritiek op China rond zijn zoektocht naar natuurlijke rijkdommen en dat het land weinig doet om meer gesofisticeerde economische takken te stimuleren, houdt geen rekening met wat er bijvoorbeeld in Ethiopië gebeurt.
Hier heeft de hulp van Beijing in een land dat arm is aan natuurlijke grondstoffen voor een grotere boost van de economie gezorgd dan decennialange Westerse liefdadigheidssteun. De Rwandese leider Paul Kagama roemt Beijing om het spel te hebben veranderd: "De Chinezen brengen aan wat Afrika nodig heeft: investeringen en geld".
De laatste tijd vallen de beslissingen rond de toegenomen interesse in dit werelddeel onder de verantwoordelijkheid van de Afrikaanse leiders uit de zaken- en politieke wereld; aldus de Sino-Afrikaanse handels- en ontwikkelingsexperte Monika Thakur. "Het is nog vroeg om de intenties van Beijing en de impact ervan op de verstandhouding met Afrika volledig te doorgronden maar Afrikaanse leiders moeten de kansen grijpen die China hen biedt en deze zodanig omvormen zodat het hele Afrikaanse continent ervan kan meegenieten", besluit ze.