All eyes on Africa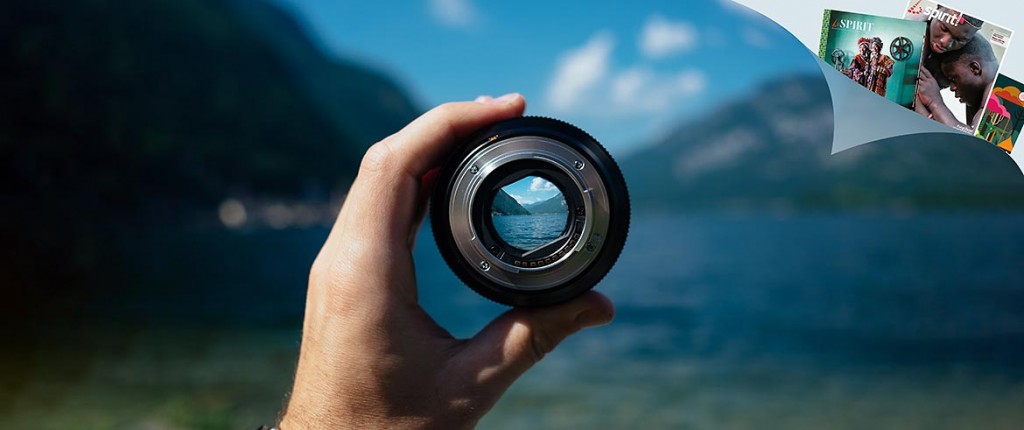 How the rise of CCTV coverage on the continent is bringing opportunities for the business community
Closed-circuit TV might seem like the ultimate first-world indulgence, but the use of CCTV is becoming increasingly widespread in African towns and cities. And earlier this year, in response to the 11 July bomb blasts, the Ugandan government announced plans to remove tax levied on security hardware for both homes and businesses.
"The business community should take advantage of this to install access control and surveillance systems," advised inspector general of police Kale Kayihura at a Kampalan press conference. Businesses should, in other words, seek out the services of companies such as SQVision, a Belgian-based surveillance company specialising in high-resolution imaging. Having launched a franchise in Burundi earlier this year, the firm is keen to branch out into sub-Saharan Africa. "Our client base is very broad," says SQ's founder Thierry Losfeld, "from hotels, banks and insurance companies through to government buildings, warehouses, garages, and car dealerships."
Technological advances have allowed manufacturers to decrease both the cost and the size of surveillance technology, enabling small to medium-sized African businesses to see real returns on investment within just a few months. Civil rights groups argue that the increased CCTV coverage infringes on people's privacy, but Thierry says that, with appropriate signage, this shouldn't be a problem, especially when the net gains can be so large. "We just offer more eyes," he says. "The human being has only two. SQ offers you as many as necessary."
Des yeux braqués sur l'Afrique
Comment la multiplication des caméras de surveillance sur le continent crée des opportunités dans le milieu des affaires
La vidéosurveillance pourrait passer pour le dernier caprice des pays industrialisés ; pourtant, l'utilisation de caméras de surveillance est de plus en plus répandue dans les villes et villages africains. Il y a quelques mois, en réponse aux attaques à la bombe du 11 juillet, le gouvernement ougandais a annoncé ses projets de supprimer les taxes sur le matériel de sécurité pour les particuliers comme pour les entreprises.
« Le milieu des affaires devrait en profiter pour installer des systèmes de contrôle d'accès et de surveillance », a conseillé l'inspecteur général de la police Kale Kayihura lors d'une conférence de presse à Kampala. Les entreprises devraient, en d'autres termes, faire appel aux services de compagnies comme SQVision, une société basée en Belgique et spécialisée dans la vidéosurveillance de haute définition. Après avoir ouvert cette année une franchise au Burundi, la société souhaite étendre ses activités en Afrique sub-saharienne. « Notre clientèle est relativement diversifiée, explique Thierry Losfeld, le fondateur de SQ. Elle compte aussi bien des hôtels, des banques et des compagnies d'assurance que des établissements gouvernementaux, des entrepôts, des garages ou des concessionnaires automobiles.
Les progrès techniques ont permis aux fabricants de réduire à la fois les coûts et le format des appareils de surveillance, permettant aux petites et moyennes entreprises africaines de constater de réels retours sur investissements en quelques mois seulement. Certains groupes d'action pour les droits civils soutiennent que la vidéosurveillance porte atteinte à la vie privée des gens, mais Thierry affirme qu'avec une signalisation adéquate, cela ne devrait pas poser problème, en particulier si les bénéfices nets peuvent se révéler aussi importants. « Nous ne faisons que proposer des yeux supplémentaires, explique-t-il. L'être humain n'en possède que deux. SQ vous en offre autant que nécessaire.
Alle ogen gericht op Afrika
Hoe de toename van gesloten tv-systemen (Closed Circuit TV – CCTV) op het Afrikaanse continent kansen creëert voor de plaatselijke zakenwereld
Gesloten tv-systemen lijken misschien vooral een luxeproduct uit de westerse landen. Toch neemt het gebruik van CCTV in de Afrikaanse dorpen en steden steeds meer toe. Eerder dit jaar, als antwoord op de bomexplosies van 11 juli, kondigde de Oegandese regering haar plannen aan om de belastingen op beveiligingssoftware voor thuis- en zakengebruik af te schaffen. "De zakenwereld zou van deze beslissing gebruik moeten maken om toegangscontrole- en bewakingssystemen te installeren," adviseert de algemene politie- inspecteur Kale Kayihura tijdens een persconferentie in Kampala. Bedrijven zouden, met andere woorden, beroep moeten doen op de diensten van ondernemingen zoals SQVision, een in België gestationeerde bewakingsfirma, gespecialiseerd in hoge resolutie beelden. Eerder dit jaar richtte het bedrijf een franchise op in Burundi. "Onze klantenportfolio is erg uiteenlopend, aldus de Thierry Losfeld, de stichter van SQ. Daarnaast konden de producenten dankzij de technologische vooruitgang zowel het kostenplaatje als de grootte van bewakingstechnologie terugdringen, waardoor kleine tot middelgrote Afrikaanse bedrijven al na enkele maanden rendement konden putten uit hun investering.
Burgerrechtengroeperingen beweren dat de groei van CCTV coverage een inbraak vormt op de privacy van de bevolking, maar volgens Thierry zou er, mits een aangepaste signalisatie, geen probleem moeten zijn. "We geven de mensen gewoon meer ogen", voert hij aan. "Een mens heeft er van nature uit maar twee."