60 seconds with…Marcel Brekelmans, general manager at the Hôtel des Mille Collines in Kigali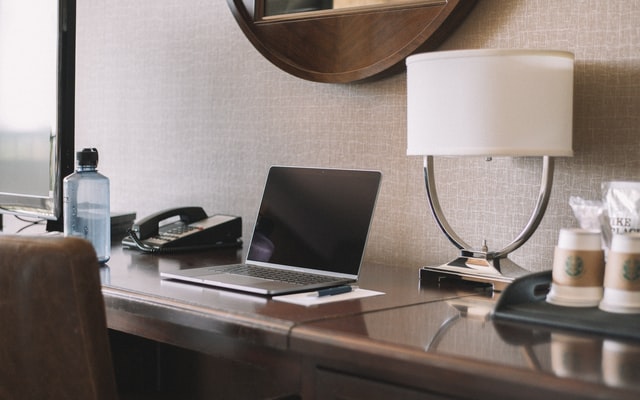 Most guests know that the film Hotel Rwanda is based on events that occurred in our hotel; this place served as a kind of shelter during the 1994 genocide. Some people book rooms with us because of our historical significance.
When guests ask, we say that during the genocide, Hôtel des Mille Collines provided a save haven, and that's what we're doing now, too – our core objective is to create a safe haven, a place to rest, albeit in a completely different context.
We're undergoing a massive refurbishment. The reception has been redone, we have a new pool bar and lobby terrace, and a restaurant has been added. All our rooms have been refurbished, and now have flatscreen TVs, bathrooms and air-con. Today, the Mille Collines is a European standard, four-star hotel.
There's no memorial in the hotel marking the events that took place 16 years ago; Rwandans shouldn't have to be confronted by that on a daily basis. We have to stand on our own two feet, and become known for our excellent service. That's what we want to be famous for from now on.
60 secondes avec…Marcel Brekelmans, manager de l'Hôtel des Mille Collines à Kigali
La plupart des clients savent que le film Hotel Rwanda est basé sur des événements qui se sont passés dans notre hôtel ; il servait de refuge, en quelque sorte, durant le génocide de 1994. Et il est clair que certaines personnes réservent ici en raison du poids historique de l'endroit.
Lorsque des clients nous posent la question, nous disons que durant le génocide, l'Hôtel des Mille Collines constituait un havre de paix, et c'est ce que nous voulons faire aussi aujourd'hui de cet établissement – notre principal objectif est de créer un havre de paix, un lieu de repos, même si le contexte est complètement différent !
Nous sommes en train de rénover l'hôtel de fond en comble. La réception a été réaménagée, nous disposons d'un nouveau bar le long de la piscine et d'une nouvelle terrasse au rez-de-chaussée et nous avons ajouté un restaurant. Toutes nos chambres ont été modernisées avec TV à écran plat, salle de bain et climatisation. Le Mille Collines est aujourd'hui un hôtel quatre-étoiles conforme aux standards européens.
On ne trouve dans l'hôtel aucun monument commémoratif des événements qui s'y sont déroulés il y a 16 ans ; les Rwandais ne souhaitent pas être confrontés quotidiennement à ce souvenir. Aujourd'hui, nous devons développer au mieux nos capacités et nous forger une réputation d'excellence de notre service. Désormais, c'est pour notre qualité que nous voudrions être réputés.
60 seconden met…
Marcel Brekelmans, general manager van het Hôtel des Mille Collines in Kigali
De meeste mensen weten dat de film Hotel Rwanda gebaseerd is op gebeurtenissen die plaatsvonden in ons hotel. Deze plek werd tijdens de genocide van 1994 gebruikt als een soort van toevluchtsoord. We krijgen inderdaad geregeld gasten over de vloer die speciaal geboekt hebben omwille van die geschiedenis.
Als gasten vragen stellen, vertellen we hen dat Hôtel des Mille Collines tijdens de genocide een veilige haven was, en dat is wat we nu ook doen – ons voornaamste streven, is een veilig toevluchtsoord creëren, een plek om uit te rusten, hetzij uiteraard in een heel andere context.
Het hotel heeft een flinke opknapbeurt gekregen. De receptie is vernieuwd, er is een nieuwe zwembadbar, een nagelnieuw lobbyterras en er werd een restaurant bijgebouwd. Alle kamers zijn opgeknapt en uitgerust met flatscreens, badkamer en klimaatregeling. De Mille Collines is nu een viersterrenhotel naar de Europese standaard.
Er is geen herdenkingsteken in het hotel voor de gebeurtenissen die 16 jaar geleden plaatsvonden; Rwandezen moeten niet elke dag opnieuw met die vreselijke zaken geconfronteerd worden. We moeten nu op eigen benen staan en een reputatie opbouwen met onze uitstekende dienstverlening. Dat is waar we tegenwoordig gekend voor willen zijn.