Running man
Paul Tergat is the first man to have run 26 miles (42.1 km) in under two hours and five minutes. Josh Sims has the pleasure of talking to one of the finest distance runners ever to grace the planet
Paul Tergat is a serving soldier in the Kenyan Air Force, but his rank is of another kind. He has won the World Cross Country Championships five times, has four Olympic or world championship medals for the 10,000 metres and – after making his long, loping step from middle distance running to what he calls "the ultimate running event, a wonderful experience and any sportsman's dream" – three years ago he won the Berlin marathon.
He did so in two hours, four minutes and 55 seconds. It's the fastest anyone has ever run the 26-mile (42.1-plus km) route. That kind of effort killed Pheidippides, the ancient Greek whose startling human endeavour (according to ancient mythology) warned Athens of the Persian invasion. However when training, Tergat often runs a marathon, at high altitude, at his training camp near Eldoret (in the hills of the northern Rift Valley). That must hurt.
"Marathon training is almost a routine affair," says the 36-year-old whose high-speed pedigree over 5,000 and 10,000 metres makes him unique in marathon running.
"It's demanding and draining, of course, but it's also rewarding. Yes, running a marathon is a painful undertaking. The body gets really tired. You ache all over. But it's the level of your training and mental, even spiritual, preparation that will determine your capacity to handle the pain. I normally run my races out of passion for the sport, which makes it easy to overcome the persistent pain…"
The kind of pain Tergat refers to isn't fleeting. During the Berlin race it was so intense he was convinced that he had lost the sole from one of his shoes. Looking down, he saw it was still firmly in place. He speaks of being able to taste the blood in his chest as he runs and describes the home straight of last year's New York marathon – which he also won, finishing less than a second ahead of second place – as "really, really painful". Indeed, for those who consider running to the check-in desk strenuous, it raises the question: why do it?
It has certainly given Tergat a kind of escape. He's gone from knowing what it's like to be poor and hungry – having been one of 17 children born into a polygamous family – to being a world-class athlete with a real estate company, PR firm and athletics magazine on the side. It's the kind of hard start that he suggests may lie behind the disproportionate success of many African runners. His arch rivals include South Africa's Hendrik Ramaala and Morocco's Jaouad Gharib.
His speed and endurance have also allowed him to travel all over the world and pursue his favourite hobby: people-watching – his exploration of national differences to his own communal, African culture. It has given him the "blessing" that is the opportunity to represent his country, not to mention his position as an Ambassador Against Hunger for the UN World Food Programme's school feeding programme. He was himself a beneficiary from the age of eight and says "it provided the motivation to attend school and the strength to run," something he is only too keen to pass on to other kids today (his financial support has also put dozens of children through school in Nairobi).
He adds that his military training has helped towards his achievements: "Discipline is the main secret to every successful adventure. It brings focus to what I do and want to achieve," he explains.
"This has enabled me to overcome perennial challenges along the way – the disappointments, the failure to win a major race – and made sure I'm not distracted by short-term pleasures at the expense of an important assignment."
But what truly motivates Tergat, as any sportsperson, is simply the desire to win. That will be why he's super-keen to take part in what he terms "the best thing to happen to the sport lately", referring to the new World Marathon Major Series, with its $500,000 (€418,000) purse – one which he must surely be a front-runner to collect. And it's why he describes holding the world record, with more than a nod to his heritage, as being akin to "being a farmer, delighted after a bumper harvest". Such is the will to win that, given the right conditions, he'd really love to beat that record again, to crack that mythical two-hour four-minute barrier. Even after more than 26 miles (42.1 km), the difference between winning and losing is a matter of seconds.
"Winning is always the sweetest thing that can happen to anybody," Tergat says, his enthusiasm suddenly palpable. "It's a return on my personal investment and that of my family. Together we've had to put lots of time, resources and sacrifices into my running. And it's always extremely emotional, both during the moment and afterwards."
So after all his success in his career, what can this continent-hopping, street-pounding, world-beating athlete who's used to extreme fatigue advise us travellers to do to keep healthy and happy while flying? A regular passenger with SN Brussels Airlines, Tergat recommends that you drink a lot of water, both during and after the flight. But he also suggests that as soon as you arrive at your hotel, you get some exercise: a session in the gym, a few lengths of the pool. "That's always worked for me," reveals the man who conquered the 'mother of all races'. And he should know.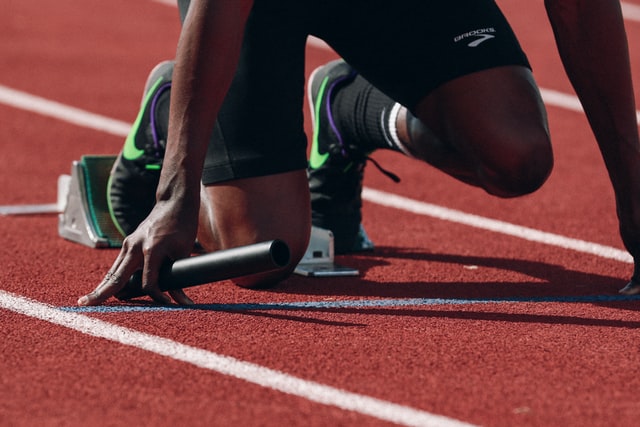 L'homme le plus rapide du monde
Paul Tergat est détenteur du record du monde du marathon (42,1 km) battu en moins de deux heures et cinq minutes. Josh Sims a eu le plaisir de s'entretenir avec le célèbre coureur de fond, ambassadeur des déshérités de la planète
Paul Tergat est soldat dans la force aérienne au Kenya. Mais son grade est d'un tout autre type : lauréat de cinq éditions successives des Championnats du Monde de Cross-Country, vice-champion olympique du 10 000 m, et après avoir franchi le pas du semi-marathon vers ce qu'il a qualifié "de course ultime, une expérience fantastique dont rêvent tous les sportifs" – il a remporté le marathon de Berlin, il y a trois ans.
Il a accompli cet exploit en deux heures, quatre minutes et 55 secondes, le temps le plus rapide jamais réalisé sur une distance de 26 miles (42,1 km et plus). Souvenez-vous, cet effort avait eu raison de Pheidippides, un Grec de l'antiquité qui grâce à son courage exemplaire (selon les textes de la mythologie ancienne), avait pu prévenir les Athéniens de l'invasion perse. Le marathon, pour Tergat représente une distance normale d'entraînement, chaque jour il court à haute altitude, depuis sa base située non loin d'Eldoret dans la Grande Vallée du Rift. Cela doit faire mal.
"S'entraîner devient bien vite une routine," raconte ce sportif qui à 36 ans, a pris tous ses concurrents de vitesse sur le 5 000 et 10 000 m, et qui est insurpassable dans le marathon. "Bien entendu, c'est une pratique exigeante, qui demande des sacrifices. Mais au bout du compte, il y a la récompense. Courir un marathon est une réelle épreuve d'endurance. Le corps ressent une fatigue intense, la douleur ne vous quitte plus. Pour dépasser le seuil de la souffrance, le plus important est de bien se préparer mentalement et spirituellement. Lorsque je fais une course, c'est la passion pour le sport qui m'anime, et cela me donne une incroyable résistance pour faire face à l'adversité…"
La douleur dont parle Tergat est loin d'être passagère. Durant le marathon de Berlin, elle était si forte qu'il pensait avoir perdu la semelle d'une de ses chaussures. Mais celle-ci était bien en place. L'athlète décrit aussi cette sensation du sang circulant vigoureusement dans sa poitrine. Et lorsqu'il évoque la compétition du dernier marathon de New York – où il s'est imposé d'une seconde sur son adversaire – il la qualifie "d'extrêmement douloureuse". Face à cet acharnement, on serait en droit de se poser la question: 'dans ces conditions, pourquoi courir'?
Pour Tergat, c'était clairement une manière d'échapper à sa condition. Dans son enfance, il a connu la pauvreté et la faim, parmi ses 17 frères et sœurs nés d'une famille polygame. Aujourd'hui sa position d'athlète de renommée internationale lui a permis aussi d'investir dans des activités connexes: une société immobilière, une compagnie de RP et la presse sportive. Une vie difficile au départ serait à l'origine des succès fulgurants remportés par de nombreux coureurs africains. Il suffit de voir ses challengers: le sud-africain Hendrik Ramaala et le marocain Jaouad Gharib.
Sa vitesse et son endurance lui ont aussi ouvert d'autres horizons. Tout en parcourant le monde, il s'est découvert une passion pour l'observation des autres cultures, mettant en parallèle les points communs et les différences avec ses propres racines africaines. Voyager lui donne l'opportunité de représenter son pays, ce qu'il ressent comme une 'bénédiction', sans parler de sa nomination comme 'Ambassadeur Contre la Faim' par le Programme Alimentaire Mondial et son plan 'nourriture pour l'école', dont il a lui-même bénéficié dès l'âge de huit ans.
Le fait de bénéficier d'un repas à l'école "a contribué à sa fréquentation scolaire et lui a donné la force de courir". Et la force de courir est ce qu'il veut transmettre aujourd'hui à d'autres enfants (son soutien financier a également permis de scolariser des dizaines d'enfants à Nairobi).
Il ajoute que son entraînement militaire l'a soutenu dans sa détermination. "La discipline est le principal levier de toute réussite, en me concentrant sur mon travail, j'arrive à déterminer les objectifs que je désire atteindre", explique-t-il. "Cela m'a permis de relever de nombreux défis dans mon parcours, de surmonter les déceptions comme les échecs, en vue de la victoire. Dans ce combat, il faut constamment veiller à ne pas se laisser distraire par les plaisirs à court terme au détriment de sa mission."
Mais le désir de gagner n'est-il pas toujours la plus forte motivation? C'est sans doute l'une des raisons pour lesquelles Tergat désire ardemment participer aux nouvelles séries de marathons, prévues sur deux ans, avec à la clé un prix de $500,000 (€418,000). "La meilleure chose qui soit arrivée au sport ces dernières années" dit-il. Pour remporter ce pactole, il faut se classer en top position. Faisant allusion à son héritage culturel, il établit des similitudes entre détenir un record mondial et être un fermier heureux après sa récolte. Son désir de gagner le pousse à vouloir battre à nouveau son record en dépassant la barrière mythique des 2 heures et 4 minutes. Même après une distance de plus de 26 miles (42,1 km), la différence entre la victoire et l'échec se mesure en secondes.
"Gagner est sans conteste la chose la plus agréable qui puisse arriver", explique Tergat, avec un enthousiasme non dissimulé. "C'est un juste retour sur mon investissement et celui de ma famille. Nous avons tous mis beaucoup de temps, de ressources et de sacrifices au service de mon sport. Pour nous,la victoire est toujours un moment très émotionnel…"
Après tous ces succès, quels conseils ce recordman habitué aux longs voyages, à l'asphalte et à la fatigue extrême, peut-il nous donner pour rester en bonne condition durant le vol?
En tant que passager régulier sur SN Brussels Airlines, Tergat recommande de boire beaucoup d'eau, pendant et après le vol. Dès l'arrivée à l'hôtel, il suggère de faire un peu d'exercice: un cours de gym, quelques longueurs dans la piscine. "Cela m'a toujours aidé," révèle cet homme qui a conquis 'la course des courses'. Et il sait de quoi il parle.
De snelste man ter wereld
Paul Tergat werkt bij de Keniaanse luchtmacht maar verricht zijn wapenfeiten op de begane grond: hij werd vijf keer wereldkampioen crosscountry , veroverde op de Olympische Spelen en de Wereldkampioenschappen vier medailles op de 10.000 meter en won drie jaar geleden de Marathon van Berlijn. In Berlijn legde hij de marathon (42.195 m) af in twee uur, vier minuten en 55 seconden, de snelste tijd uit de geschiedenis.
Tergat, 36, loopt vaak marathons in zijn trainingkamp in de omgeving van Eldoret. "Het is bijna dagelijkse kost geworden. Je moet keihard trainen en je mentaal voorbereiden om de beproeving van een marathon aan te kunnen."
Ondanks alle training blijft de marathon een pijnlijk avontuur. In Berlijn deden Tergats voeten zo erg pijn dat hij dacht dat een van zijn schoenen een zool kwijt was. Niet, dus.
Tergat werd geboren in een gezin met 17 kinderen en kende honger en armoede. In de sport vond hij een uitweg.
Nu reist hij niet alleen als vertegenwoordiger van zijn land de wereld rond, maar is hij bovendien ook ambassadeur van het project voor schoolmaaltijden van het VN Wereldvoedselprogramma. Als kind heeft hij daar zelf van genoten. Hij zegt dat het hem de motivatie gaf om naar school te blijven gaan en de kracht om te lopen.
De wil om te winnen blijft zijn grootste motivatie. Als het een beetje meezit, hoopt hij zijn eigen marathonrecord nog scherper te stellen. "Er gaat niets boven winnen," zegt hij. "Het is de beloning voor mijn persoonlijke investering en die van mijn familie."
Keep on running
Maintenez le cap
30 March International 14th Jerusalem half marathon
7-17 April Marathon des Sables, Morocco
9 April Marathon de Paris
23 April Flora London Marathon
14 May International Peace Marathon of Kigali
27 August ING Brussels Marathon
10 September Moscow International Peace Marathon
11 October (day tbc) Standard Chartered Nairobi Marathon