Belgian Browser: Best hotels, events and restaurants
Belgium's cities have plenty of attractions for travelers to take in. Here is our pick of hotels, exhibitions and restaurants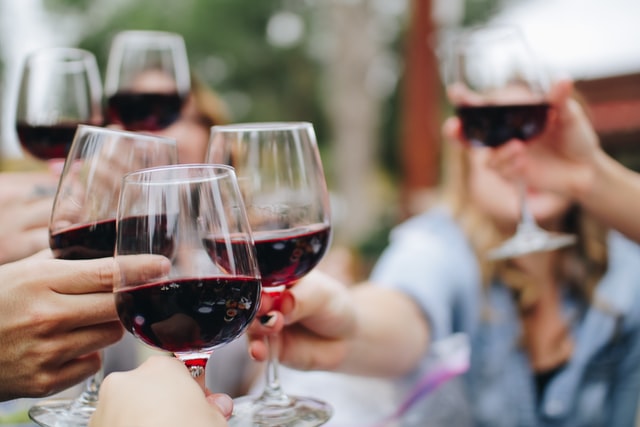 Downtown-BXL
118 rue du Marché au Charbon, 1000 Brussels.
Located in the trendy Quartier Saint-Jacques, close to the Grand Place in the heart of Brussels, this elegant B&B is in what used to be a butcher's shop. Three large, boldly decorated double rooms are located on the upper three fl oors (but be warned: there is no lift). On the ground fl oor is the breakfast room and a fully equipped kitchen. The guesthouse is perfectly placed to make the most of this lively district, which is choc-a-bloc with shops, restaurants and bars.
Au cœur du Bruxelles historique, à quelques pas de la Grand-Place dans le quartier Saint-Jacques branché et vivant, cette élégante maison d'hôtes a été réaménagée sur le site d'une ancienne boucherie. Trois chambres spacieuses et joliment décorées se situent sur les trois étages (attention, il n'y a pas d'ascenseur). Au rez-de-chaussée se trouve la salle du petitdéjeuner avec une cuisine entièrement équipée. Cet hôtel offre une situation idéale pour profi ter pleinement de l'animation du Quartier Saint-Jacques – une partie de la ville où abondent les magasins, les restaurants et les bars.
Hotel Messeyne
Groeningestraat 17, 8500 Kortrijk.
Its clean, stylish design makes the Hotel Messeyne one of the chicest in West Flanders. Formerly the home of a local aristocrat, the elegant town house boasts a warm and inviting atmosphere featuring calming colour schemes and luxury furnishings throughout. The hotel has its own fi tness suite and even a Turkish bath on site. You can also borrow bikes from the hotel to explore the nearby River Lys and the surrounding area. The perfect choice for a romantic getaway.
Le style ultramoderne et raffi né font de l'Hôtel Messeyne l'un des établissements les plus surprenants de la Flandre occidentale. Cette ancienne maison patricienne située en plein cœur de la ville dégage une atmosphère chaleureuse, une quiétude sans égale soulignée par des nuances de couleur calmes et un mobilier somptueux. L'hôtel dispose d'une salle de fi tness et même d'un hammam. Et il vous est loisible d'emprunter des vélos pour vous promener le long de la Lys et dans la campagne environnante. C'est le point de départ rêvé pour une escapade romantique.
Verne Dreaming
Sint-Jakobsnieuwstraat 46, 9000 Ghent
Two of Belgium's top travel photographers, Eugeen Vangroenweghe and Herman Van Hoey, have drawn on their own travel experiences to come up with the concept for this contemporary B&B. To ensure maximum comfort for guests, all breakfasts are served in the bedrooms. Book into the Shanghai room to enjoy its sumptuous furnishings and exotic design, oozing oriental chic with a '20s Parisian boudoir twist. Two more rooms, decked out in an equally exciting concoction of themes, should be ready by the end of October.
Deux des plus grands photographes de voyage belges, Eugeen Vangroenweghe & Herman Van Hoey, ont ramené de leurs expériences du bout du monde ce concept de maison d'hôtes contemporaine. Afi n d'offrir un maximum de confort aux hôtes, le petit-déjeuner est servi dans les chambres. Réservez la chambre 'Shanghai' décorée avec du somptueux mobilier exotique, dans la ligne épurée du design oriental chic avec un boudoir parisien de style torsadé des annéess 1920. Deux autres chambres d'un même niveau d'investissement esthétique devraient être prêtes pour fin octobre.
Local knowledge
Nobody knows a place like a local, so we put Etienne de Nil – Senior VP Sales Benelux & Africa – under the spotlight. Here are his recommendations on where to eat in and around Belgium's cities
Le carnet d'adresses
Personne ne connaît mieux une ville que ses habitants. Nous avons donné carte blanche à Etienne de Nil, VP Commercial chez SN Benelux, qui nous livre ici ses recommandations en matière de restaurants dans de nombreuses villes belges
Senza nome
22 rue Royale Sainte-Marie, 1030 Brussels
This centrally-located Brussels eatery specializes in Italian cuisine with a focus on Sicilian dishes. The convivial ambiance is conducive to leisurely meal times, allowing you to linger over a bottle of wine and perhaps a grappa or limoncello to finish off.
Ce restaurant logé dans le centre de Bruxelles est spécialisé dans la cuisine italienne avec une attention plus particulière pour les produits régionaux de Sicile. L'ambiance conviviale tout en décontraction font des repas un réel moment de plaisir, qui se laissent accompagner par quelques verres de vins et pourquoi pas par une petite grappa ou un limoncello pour clôturer le tout.
La cantina
2 rue Saint-Denis, 4000 Liege
This Italian restaurant is popular at lunchtime with the local business community, but attracts a more leisurely clientele in the evening. The cannelloni ricotta is delicious. Friendly waiters are happy to point out specials and talk you through the menu.
Ce restaurant italien fréquenté au déjeuner par la clientèle d'affaires locale, attire le soir un autre public qui aime sortir pour se détendre. Le cannelloni à la ricotta entre autres est un délice. Vous trouverez toujours un serveur affairé autour de votre table, prêt à vous recommander les suggestions du jour et à vous expliquer la composition du menu.
Le vignoble de margot
368 avenue de Tervuren, 1150 Brussels
Surrounded by vineyards and overlooking the Parc de Woluwe, this modern, glass-fronted restaurant is a must. The light, airy interior and spacious outdoor terrace are serene spots in which you can savour sumptuous cuisine with a pan-European theme. Try the perfectly grilled tuna steaks followed by a mouth-watering crème brulée or dark chocolate cake. The vineyards are a good indication of the extensive wine list that complements the food.
Le seul restaurant de Bruxelles entouré d'un vignoble, dominant la verdure du Parc de Woluwé, cet espace moderne, spectaculaire bâtiment en verre est un must. Le vaste intérieur aéré et les grandes terrasses extérieures sont autant de lieux privilégiés pour savourer une cuisine somptueuse, axée sur des variations paneuropéennes. Laissez-vous tenter par le steak de saumon grillé à point, suivi d'une crème brûlée à se pâmer ou d'un gâteau au chocolat noir. Les vignes environnantes laissent aussi présager de la grande sélection de vins proposés avec votre menu.
Héliport restaurant
37z boulevard Frères Orban, 4000 Liege
A Michelin-starred restaurant in a unique location next to a heliport and on the banks of the Meuse river. You don't need to be travelling by helicopter to eat here, but it certainly makes for an interesting view while eating. And if it takes your fancy, you can combine a short sightseeing helicopter ride with gourmet cuisine. Chef Frédéric Salpetier is partial to fish, although the menu is by no means limited to this, and there's an impressive wine list.
On ne pouvait rêver plus bel endroit pour ce restaurant étoilé du célèbre guide Michelin, à côté d'un héliport sur les berges de la Meuse. On ne doit pas voyager par les airs pour venir y manger, mais la vue de la piste est particulièrement intéressante et vous pouvez opter pour une formule qui allie menu gastronomique et survol de la ville en hélicoptère. Le Chef, Frédéric Salpetier, a un faible pour le poisson, bien que différents types de menus soient proposés et la carte des vins est très impressionnante.
A drink or two / Un petit verre
Belvue! lunch & tea, Belvue Museum
7 Place de Palais, 1000 Brussels
Hidden behind the Bellevue Museum you'll find this idyllic little haven in which to enjoy a leisurely lunch, afternoon tea or quick after-work drink. The outdoor patio and terrace are the perfect spot to enjoy the last of lingering sunny days away from the hustle and bustle of city life.
Dissimulé derrière le musée Bellevue, vous découvrirez ce petit havre idyllique pour un déjeuner agréable, un thé l'après-midi ou un verre après le travail. Profi tez plus particulièrement du patio et de la terrasse extérieurs, jusqu'aux derniers beaux jours de l'été. Venez y lézarder loin de la ville déchaînée.
Le tavernier
445 chaussée de Boondael, 1050 Brussels
Young, fresh and hip are the three words that best describe this bar. With its location right off the student campus in Ixelles, Le Tavernier is extremely popular with a younger crowd who just want to kick back and have a few relaxing drinks. Weather permitting, you can drink and dine on the terrace. On certain nights there is also live music and DJ sets. In particular, check out the 'Jazzbreak' nights.
Jeune, moderne et branché sont les trois mots qui décrivent parfaitement ce bar. Situé non loin du campus de l'université, à Ixelles, le Tavernier attire une population d'étudiants à la recherche d'émulation autour de quelques verres. Lorsque le temps le permet, on peut boire un verre ou manger sur la terrasse. Certains soirs, vous trouverez une programmation de musique live et des DJ sets. Ne manquez pas non plus les soirées spéciales Jazz.
King kong bar
Volkstraat 58, 2000 Antwerp
A recent addition to Antwerp's bar scene, King Kong is a trendy lounge bar located in the south of the city. Sample its tasty tapas accompanied by a cocktail or two. But the thing that really makes this bar stand out is its free wireless internet access, so you can work while you play!
Un nouveau venu sur la scène des bars anversois, King Kong est un bar lounge nouvelle vague, situé dans le sud de la ville. Goûtez les tapas savoureuses accompagnées d'un cocktail. Mais ce qui fait véritablement l'originalité de ce bar est l'accès gratuit à son réseau sans fi l, impeccable pour travailler tout en s'amusant!
Don't Miss /A Ne Pas Rater
1 Annual Waiter Race, Brussels
16-17 September
For something a little less ordinary and which will certainly entail a few laughs, head to Esplanade du Cinquantenaire for this two-day event. As well as the race, where you can watch perfectly-poised waiters charging around the park carrying serving trays loaded up with vessels they mustn't spill, there are various food and drink stalls and live music performances.
Voici une activité quelque peu hors du commun et qui suscitera à coup sûr des fous rires, durant cet événement festif de deux jours à l'Esplanade du Cinquantenaire. En plus de la course on peut voir des serveurs équilibristes faire le tour du parc en portant des plateaux remplis de récipients dont ils ne peuvent renverser le contenu. De nombreuses échoppes où l'on sert à boire et à manger baliseront le parcours, sans oublier les performances musicales.
2 Filmfestival, Ghent
11-21 October
Ghent's Filmfestival is Belgium's most prominent annual film event, offering more than 200 feature films to some 88,000 spectators in various venues. Parallel with the festival you can also visit the Stanley Kubrick Exhibition at the Caermersklooster which shows the director's intensive preoccupation with architecture, design and contemporary art.
Le festival annuel du Film de Gand est l'événement cinématographique par excellence en Belgique, avec plus de 200 films à l'affiche à destination d'un large public de plus de 88 000 spectateurs. Durant la durée du festival vous pouvez également visiter l'exposition Stanley Kubrick, qui montrera les grandes préoccupations de ce réalisateur pour l'architecture, le design et l'art contemporain.
3 Interieur Biennale, Kortrijk
13-22 October
Every two years, Interieur brings together a decisive overview of creative contemporary interior design. About 250 exhibitors will be presenting 500 international design brands at the Kortrijk Xpo. Well known Swiss designer, Alfredo Häberli is guest of honour. Entrance costs €10.
Tous les deux ans, Interieur rassemble les tendances majeures de la création contemporaine dans le secteur du design. Pour cette édition, plus de 250 exposants représenteront près de 500 marques de design international. Alfredo Häberli, la grande figure du design Suisse, sera l'invité d'honneur de cette biennale.
4 Designers' Trail, Brussels
27-29 October
This event, organised by Modo Bruxellae, is as quirky as the Belgians themselves. Taking place every two years, the fashion trail brings top designers and their collections, famous Belgian brands and the creative output of fashion schools and young talent to the city's exclusive boutiques, art galleries, theaters, restaurants and slightly more unusual locations such as bus shelters and car parks.
Cet événement organisé par Modo Bruxellae est à l'image de la Belgique excentrique. Un an sur deux, ce rendez-vous de la mode fait converger les plus grands stylistes et leurs collections, les grandes labels belges, les meilleurs éléments des écoles de stylisme et les jeunes talents vers les magasins exclusifs, les galeries d' art, les théâtres, les restaurants et d'autres lieux moins courus comme les abris de bus et les parkings de voitures