City browser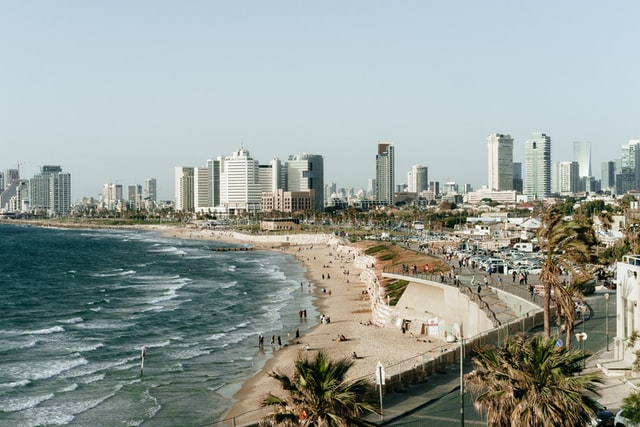 Our round-up of information from across the world to help you make the most of your trip
country codes
Angola +244
Cameroon +237
DR Congo +243
Guinea +224
Israel +972
Ivory Coast +225
Kenya +254
Liberia +231
Morocco +212
Russia +7
Rwanda +250
Senegal +221
Sierra Leone +232
The Gambia +220
Uganda +256
Did you know? / Le saviez-vous? / Wist u dit?
Israel is the only country in the world that entered the 21st century with a net gain in its number of trees, a fact made more remarkable because it was achieved in an area considered mainly desert.
Israël est le seul pays au monde à être entré dans le 21e siècle avec une augment ation significative du nombre de ses arbres, un fait qui mérite d'aut ant plus d'être souligné que ces plantations ont été réalisées dans une région au départ désertique.
Israël is het enige land ter wereld dat de 21e eeuw is ingegaan met een nettogroei aan bomen. Dit werd gerealiseerd in een gebied met voornamelijk woestijn, wat het feit nog opmerkelijker maakt.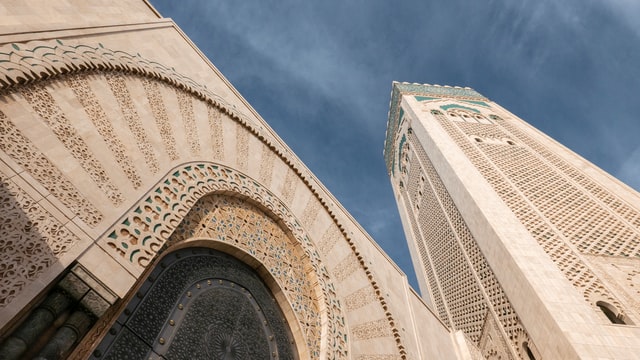 Morocco: Where to Stay
Barcelo Casablanca
139 Boulevard d'Anfa, Casablanca 20000
The new Barceló Casablanca is located in the fast-beating heart of one of Morocco's most bustling cities. With its sleek, modern look, it towers over Casablanca's centre and is just minutes away from the port and Old Medina. Barceló's gastronomy is just as delightful as its accommodation, boasting Moroccan and Spanish specialities.
Le nouveau Barceló Casablanca est situé dans le cœur trépidant de l'une des villes les plus vivantes du Maroc. Avec son style éclatant et moderne, il culmine au centre de Casablanca, à juste quelques minutes du port et de la Vieille Médina. La gastronomie du Barceló est tout à fait sublime comme son confort, et l'hôtel réserve une place de choix aux spécialités marocaines et espagnoles.
Het nieuwe Barceló Casablanca ligt in het hart van een van de bedrijvigste steden van Marokko. Het moderne hotel torent uit boven het stadscentrum en ligt op enkele minuten van de haven en oude medina. De accommodatie is uitstekend, net als de keuken met tal van Marokkaanse en Spaanse specialiteiten.
Bateleur Camp à Kichwa Tembo
Maasai Mara
Indulge in the charmingly romantic safaris of the 20's and 30's at the two camps of nine luxury tents on the fringe of Kenya's Maasai Mara. Filled with tasteful antiques from the classic safari era, the stunning tents have been built on location of the final scene of the seminal Africa film classic, Out of Africa. At the base of the Oloololo Escarpment, along the western border of the Masai Mara Reserve in southwestern Kenya. There are game drives, bushwalks and hot-air ballooning if you need to be occupied. But if that's too much, there are the inviting lap pools for cooling down.
En février, laissez-vous tenter par un safari romantique dans l'esprit des années 20 et 30, en bordure du Masai Mara au Kenya, dans deux camps de 9 tentes luxueuses. Décorées avec goût, avec des antiquités de l'époque classique des safaris, ces tentes somptueuses ont été dressées sur le lieu de la scène finale du film grandiose sur l'Afrique, Out of Africa, sous l'escarpement de l'Oloololo, le long de la frontière ouest de la Réserve Masai Mara, dans le sud ouest du Kenya. Ceux qui recherchent des occupations trouveront des safaris en voiture, des marches dans le bush et des sorties en ballons. Et si c'est un peu trop pour la journée, les clapotis des piscines invitent à la fraîcheur.
Herbeleef de charmante safarisfeer van de jaren '20 en '30 aan de rand van het Keniaanse Masai Mara-reservaat. Vanaf februari gaan twee kampen met elk negen verbluffende luxetenten open, geheel ingericht volgens de klassieke safaristijl van weleer. De tentenkampen staan bovendien op de plaats waar de laatste scènes van de filmklassieker Out of Africa werden ingeblikt. Neem er deel aan game drives, bush walks en tochten met een heteluchtballon. Of zoek verkoeling aan het zwembad.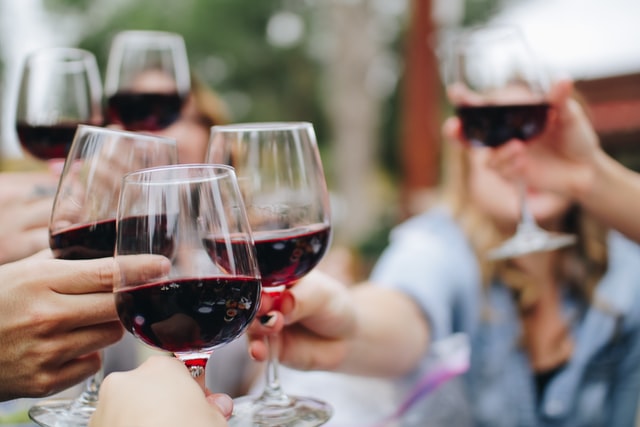 Eating out / où manger? / uit eten
Farid Hotel & Restaurant
51 Rue Vincens, Dakar, Senegal
Style of cuisine: Lebanese.
The menu: A variety of dishes with a Lebanese flavour, especially mezze. Also, the paella and Senegalese tiéboudienne, a traditional fish and rice dish, are to die for.
Atmosphere: The informal restaurant takes full advantage of the venue's location in the heart of lively Dakar, with windows so you can look out on to the bustling city.
Expect to pay: €30 (XOF 19,600) for dinner for two, including drinks.
Style de cuisine: libanaise.
Le menu: une grande variété de plats au parfum du Liban, particulièrement le mezze. La paella aussi et le tiéboudienne sénégalais, un plat traditionnel de poisson et de riz sont à se pâmer.
Atmosphère: ambiance informelle. Le restaurant tire à la perfection avantage de sa localisation dans le cœur animé de Dakar, et depuis ses fenêtres vous pouvez appréciez la vue sur les mouvements de la ville.
Addition: €30 (XOF 19,600) dîner pour deux, boissons comprises.
Keuken: Libanees.
De kaart: een ruim aanbod gerechten met Libanese invloed, vooral mezze. De paella en de Senegalese tiéboudienne, een traditioneel gerecht met vis en rijst, zijn verrukkelijk.
Sfeer: informeel restaurant gelegen in het hart van het levendige Dakar. Via de ramen proef je ook van het bruisende straatleven.
Budget: €30 (XOF 19.600) voor twee, drank inbegrepen.
Bon
4/4 Yakimanskaya Ul., Building 1, Moscow, Russia
Style of cuisine: Traditional Italian.
The menu: Bolognese chef Fabio Testa whips up delicious Italian dishes, ranging from beef carpaccio to shrimp, calamari and zucchini lasagne. For dessert, try one of the sorbets made on the premises.
Atmosphere: Designer Philippe Starck created this, his third Bon venue, from the perspective of "a rich man with no taste". Stuffed owls and graffiti stare down at you as you eat.
Expect to pay: €150 (11,600 rubles) for dinner for two, including dessert and wine.
Style de cuisine: Italienne traditionnelle.
Le menu: le chef Fabio Testa, de Bologne, concocte de délicieux plats italiens, allant du bœuf carpaccio aux crevettes, calamars et lasagne zucchini. Pour le dessert, essayez l'un des sorbets faits maison.
Atmosphère: le designer Philippe Starck a conçu l'endroit, son troisième Bon venue, vu de la perspective d'un "homme riche sans goût." Des hiboux empaillés et des graffiti vous toisent pendant votre repas.
Addition: €150 (11,600 roubles) dîner pour deux, vin et dessert compris.
Keuken: traditioneel Italiaans
De kaart: Chef Fabio Testa uit Bologna brengt heerlijke Italiaanse schotels, van rundercarpaccio tot lasagne met garnalen, calamares en courgette. Probeer als dessert een van de huisbereide sorbets.
Sfeer: ontwerper Philippe Starck, aan zijn derde Bon-restaurant toe, gaf het interieur een 'veel geld, weinig smaak'. Verwacht je aan kalashnikov-lampen, opgezette uilen en graffiti.
Budget: €150 (11,600 roebel) voor twee, dessert en wijn inbegrepen.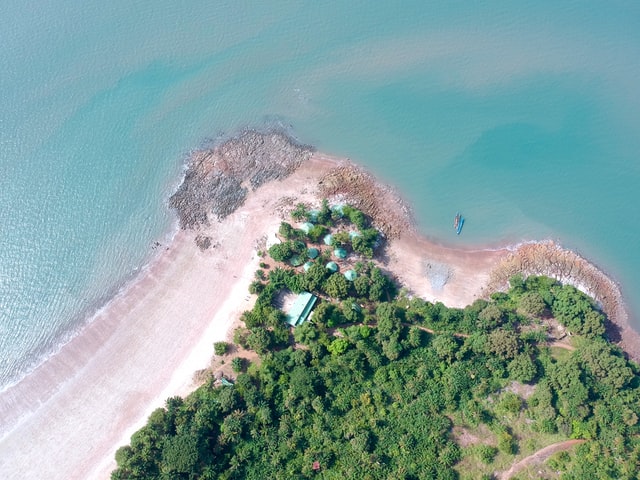 City Vultures / Culture et Aventure / Portie Cultuur
■ Democratic Republic of the Congo
If your ideal holiday is filled with luxuries such as satellite TV and appletinis, the Democratic Republic of Congo probably isn't for you. But what you will find there is an amazing variety of wildlife, wonderful local culture and the vibrant capital city of Kinshasa.
Go Congo provides a range of tours throughout the country, including a 21-day cruise along the Congo River and trips to Virunga National Park, home to the endangered mountain gorilla and featuring environments as diverse as swamps to snowfields. On the tour to Kinshasa, Go Congo sheds light on the Congo's troubled history and demonstrates its renewed strength.
■ République Démocratique du Congo
Si vos vacances idéales sont emplies de rêves de luxe comme la TV satellite et les 'appletinis' (cocktail à base de vodka), le Congo n'est sans doute pas fait pour vous. Vous y trouverez cependant une étonnante variété de vie sauvage, une fantastique culture locale et la géniale capitale vivante Kinshasa.
Go Congo propose une gamme de circuits à travers le pays, dont une croisière de 21 jours, le long du fleuve Congo et la découverte du Parc National Virunga, qui abrite les gorilles de montagne menacés et contient des écosystèmes aussi variés que des marécages ou des paysages enneigés. Au cours de la visite de Kinshasa, Go Congo fait la lumière sur les troubles qui ont affecté le Congo et montre comment ce pays a retrouvé une nouvelle dimension.
■ Democratische Republiek Congo
Voor wie vakantie gelijk staat met absolute luxe laat Congo best links liggen. Wat je er wel vindt is een overvloed aan wilde dieren, een rijke lokale cultuur en de bruisende hoofdstad Kinshasa.
Go Congo organiseert rondreizen door het land, onder meer een cruise van 21 dagen op de Congo-rivier en tochten naar het Virunga National Park, de thuisbasis van de bedreigde berggorilla. De diversiteit in het park is groot, van moeraslandschappen tot sneeuwvelden. Tijdens de Kinshasa-excursie belicht Go Congo niet alleen de woelige geschiedenis van het land, maar toont ook zijn herwonnen kracht.
Don't miss / A Ne Pas Rater / Niet te Missen
Take a trip to Buea, south Cameroon, and watch as around 500 runners scale an active volcano in the Mount Cameroon Race of Hope (3-5 February). On the marathon-length course, athletes traverse steep and unforgiving slopes in a spectacular display of human will and strength. If you're lucky, you'll meet Sarah Etonge – or 'Queen of the Mountain', as the locals call her. She has won the race four times in a row in recent years.
Partez direction Buea, au sud du Cameroun, et assistez au spectacle de 500 coureurs en train d'escalader un volcan actif sur le Mont Cameroun, à l'occasion de la 'Race of Hope' (3-5 février). Durant cette course de marathon, les athlètes gravissent des pentes raides, qui ne pardonnent pas, montrant une volonté et un courage sans pareil. Si vous avez de la chance, vous tomberez peut-être sur Sarah Etonge – ou 'la Reine de la Montagne', comme l'appellent les gens de l'endroit. Ces dernières années, elle a remporté la course quatre fois de suite.
Ga naar Buea, in zuidelijk Kameroen en geniet van het schouwspel van 500 lopers die een nog actieve vulkaan beklimmen. De Course de l'Espoir (3-5 februari) is eigenlijk een marathon, maar de steile en zware hellingen van Mount Cameroon eisen enorm veel kracht en uithoudingsvermogen. Met wat geluk ontmoet je er Sarah Etonge, de 'Koningin van de Berg' zoals de plaatselijke bewoners haar noemen. De laatste jaren won ze de race vier keer op rij.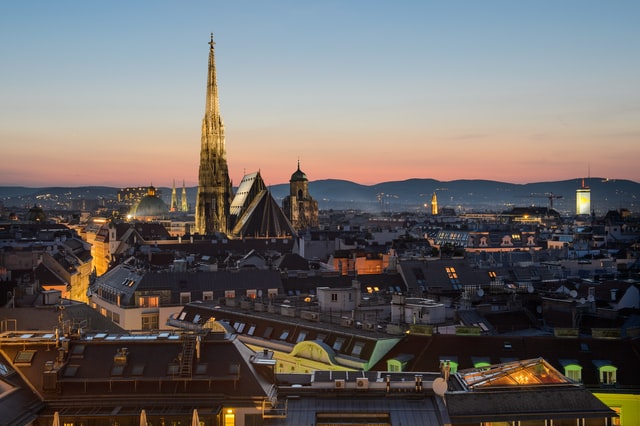 Popular European Tours
THE THIRD MAN TOUR, VIENNA
"I never knew the old Vienna before the war, with its Strauss music, its glamour and easy charm. Constantinople suited me better." So begins the classic 1949 noir thriller The Third Man, which was shot on location in postwar Vienna. This tour enables you to walk the same streets as Orson Welles' Harry Lime, which are much the same as they appeared almost 60 years ago.
"Je n'ai jamais connu l'ancien Vienne d'avant la guerre, avec sa musique de Strauss, son côté glamour et son charme facile. Constantinople me convenait mieux." Ainsi commence le thriller classique de 1949 Le troisième Homme, ce film qui a été tourné dans le Vienne d'après-guerre. Ce tour propose aux visiteurs de marcher dans les mêmes rues qu'Harry Lime 'Orson Welles', qui ne sont pas si différentes de ce qu'elles étaient il y a 60 ans.
"Ik heb nooit het vooroorlogse Wenen gekend, met haar Straussmuziek, glamour en charme. Constantinopel lag me beter". Ik leerde het pas echt kennen tijdens de hoogdagen van de zwarte markt." Zo opent The Third Man, een klassieke film noir van Orson Welles uit 1949. De film, gedraaid in het naoorloogse Wenen, werd door het British Film Institute uitgeroepen tot favoriete film van de 20e eeuw. De wandeling neemt je mee langs de straten waar Harry Lime wandelde, en die er nog bijna net zo uitzien als 60 jaar geleden.
NEST OF SPIES TOUR, BERLIN
Intrigue, secrecy, subterfuge – no, it's not the front page of the New York Times, it's Berlin's Nest of Spies Tour. Nazism and communism, both of which occupied Berlin in the last century, produced secret resistances. See where more than 10,000 Jews were helped to escape Nazi Germany, the site of disastrous coup and assassination attempts on Hitler, and where incredible attempts to escape under the Wall took place.
Intrigue, secret, subterfuge – non, ce ne sont pas les titres de la une du New York Times, c'est le tour du Nid d'espions à Berlin. Le nazisme et le communisme, deux mouvements présents à Berlin au siècle dernier, ont produit des résistances secrètes. Découvrez où plus de 10 000 Juifs ont été aidés à fuir l'Allemagne Nazi, le lieu du désastreux coup d'état et des tentatives d'assassinat d'Hitler, ainsi que les endroits où de nombreuses personnes ont tenté de franchir le Mur.
Intriges, geheimzinnigheid, leugens. Dit is geen krantenkop, maar wel het thema van de 'Nest of Spies Tour' in Berlijn. Deze stad viel de voorbije eeuw zowel aan nazisme als communisme ten prooi, met vele geheime verzetsbewegingen tot gevolg. Ontdek de plaats waar men meer dan 10.000 joden uit Nazi-Duitsland hielp ontsnappen, waar complotten tegen Hitler mislukten en waar riskante ontsnappingspogingen onder de Berlijnse muur werden ondernomen.
MYSTERIOUS PRAGUE
It's not every urban tour that promises an element of the metaphysical, but on this walk ghosts are almost guaranteed. Visitors are advised to "keep your eyes open for any 'strange' apparitions that may lurk in the archways and shadows", as you make your way through the Czech Republic's beautiful capital, investigating its mysterious nooks and crannies. Who knows, you might bump into Charles IV or Tycho Brahe.
Rares sont les tours urbains qui vous promettent une dimension métaphysique, mais au cours de cette promenade, les fantômes sont quasi garantis. Le site web recommande aux visiteurs de "garder les yeux ouverts en cas 'd'étranges' apparitions qui pourraient surgir sous les voûtes et dans la pénombre", lorsque vous partez explorer les recoins mystérieux de la somptueuse capitale de la république tchèque. Qui sait, vous pourriez tomber sur Charles IV ou Tycho Brahe.
Een bovennatuurlijke stadswandeling? Dat kan, want deze wandeling in Praag belooft wel erg 'geestig' te worden. De website raadt bezoekers aan om tijdens hun wandeling door de Tsjechische hoofdstad de "ogen open te houden voor vreemde verschijningen die kunnen opduiken in donkere steegjes". Wie weet stoot je in een verlaten hoekje wel op Karel IV of Tycho Brahe.