Entebbe International Airport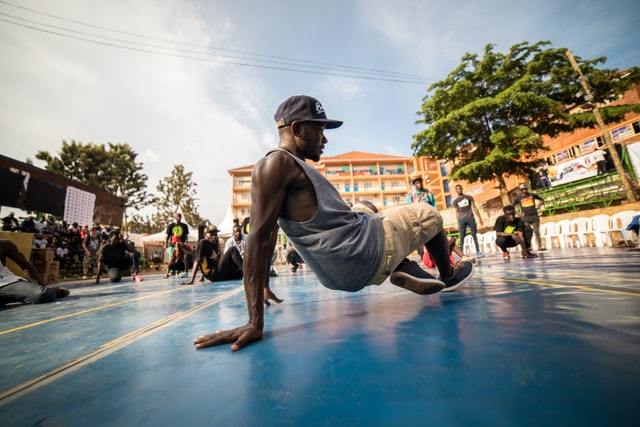 NEW TERMINAL
Entebbe International Airport, 40 kilometres from Ugandan capital Kampala, recently unveiled its new terminal and aircraft-handling facilities after a $40 million makeover
President Yoweri Museveni commissioned the state-of-the-art facilities in November 2007, ahead of the Commonwealth Heads of Government Meeting held that month in Kampala.
As part of the revamp, an old airbase 200 metres from the main airport has been converted into a domestic flights terminal and expanded to provide parking for up to 60 aircraft. The arrivals and departure halls at the main (international) terminal have been expanded and refurbished, passenger boarding bridges put in place, and a new $9 million air-traffic and airspace-management radar installed.
Entebbe Airport was designed to handle 2 million passengers a year but has yet to hit that mark. Mr Ignie Igundura, spokesman for Uganda's Civil Aviation Authority, which is in charge of the facility, says Entebbe handled 650,000 passengers last year and now plans to ramp up cargo tonnage.
"The facilities we put in place are part of a 20-year plan we adopted in 2002 to guide the development of the airport beyond 2020," Mr Igundura said. "Our long-term vision is to transform Entebbe into Africa's cargo hub of excellence."
NOUVEAU TERMINAL
L'aéroport International d'Entebbe à 40 kilomètres de la capitale de l'Ouganda, Kampala, a récemment dévoilé son nouveau terminal et ses infrastructures aéronautiques après une rénovation de $40 millions
Le Président Yoweri Museveni a commandité la rénovation de ces structures aéroportuaires en novembre 2007, avant la Réunion des Chefs de Gouvernements du Commonwealth, qui se tenait ce mois-là à Kampala.
Dans les plans de modernisation, une ancienne base aérienne de 200 mètres de l'aéroport a été convertie en terminal pour les vols domestiques et étendue pour offrir un espace de parking à plus de 60 avions. Les halls d'arrivée et de départ du principal terminal (international) ont été agrandis et remis à neuf, avec de nouvelles passerelles d'embarquement pour les passagers, et l'installation d'un radar de gestion du trafic et de l'espace aériens, pour un montant de $9 millions.
L'aéroport d'Entebbe a été conçu pour recevoir 2 millions de passagers par an mais il doit encore atteindre ce quota. Mr Ignie Igundura, porte-parole de l'Autorité de l'Aviation Civile en Ouganda, en charge des infrastructures, confirme qu'Entebbe a accueilli 650 000 passagers l'année dernière et planifie aujourd'hui d'augmenter le tonnage du fret.
"Les services que nous mettons en place aujourd'hui s'inscrivent dans un plan sur 20 ans, adopté en 2002, conduisant au développement de l'aéroport à l'horizon 2020," explique Mr Igundura. "A long terme, notre vision est de transformer Entebbe en un hub d'excellence du trafic aérien en Afrique."
NIEUWE TERMINAL
Entebbe International Airport, op 40 kilometer van de Oegandese hoofdstad Kampala, nam onlangs zijn nieuwe terminal en vliegtuigafhandelingsinfrastructuur in gebruik na een verbouwing van $ 40 miljoen.
President Yoweri Museveni huldigde de hypermoderne faciliteiten in november 2007 in, net op tijd voor de Top van Regeringsleiders van het Gemenebest, die diezelfde maand in Kampala plaatsvond.
Een oude luchtmachtbasis op 200 meter van de hoofdluchthaven werd omgevormd tot terminal voor binnenlandse vluchten en uitgebreid om parkeerruimte voor 60 vliegtuigen te bieden. De aankomst- en vertrekhallen in de (internationale) hoofdterminal zijn uitgebreid en heringericht. Er zijn nu inscheepbruggen voor passagiers en een nieuwe radar voor de luchtverkeersleiding ter waarde van $ 9 miljoen.
De luchthaven van Entebbe kan 2 miljoen passagiers per jaar aan, maar blijft voorlopig onder dat cijfer. Volgens Ignie Igundura, woordvoerder voor de Oegandese Autoriteit voor Burgerluchtvaart, die de luchthaven beheert, verwerkte Entebbe vorig jaar 650.000 passagiers en wil het nu zijn cargocapaciteit vergroten.
"De nieuwe faciliteiten maken deel uit van een twintigjarenplan, dat we in 2002 opvatten om de ontwikkeling van de luchthaven tot 2020 uit te stippelen", aldus Igundura. "Op lange termijn willen we Entebbe omvormen tot dé cargohub van Afrika."