The Essential Guide to Africa. Part 2. Updated 2020.
IVORY COAST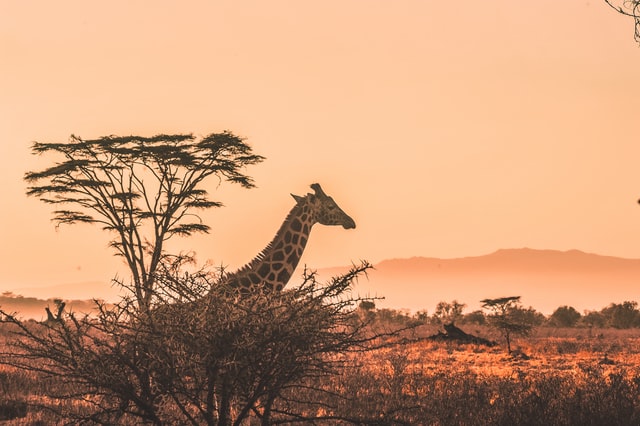 ABIDJAN
Population (Ivory Coast): 17,655,000
Currency: CFA franc
Average temp. (May-Jun): 26.5ºC

COUNTRY CODE FOR IVORY COAST +225
Abidjan's skyscrapers and modern infrastructure used to be legendary in West Africa, and the city's reputation for riches attracted thousands of immigrants from across the region. Today, as the Ivory Coast slowly recovers from a protracted political crisis, parts of Abidjan could do with a fresh coat of paint. Yet this vibrant, sprawling metropolis still offers an array of cultures, languages, flavours, shops and nightlife that one would be hard-pressed to find in any other West African city. There's a food stall, or open-air maquis, on every street corner and scores of restaurants serve dishes from every corner of the globe.
GETTING AROUND
Félix Houphouët-Boigny International Airport isn't far from the city centre and metered taxis waiting outside the gate on the left-hand side. A ride to Plateau, in the city centre, will cost between CFA 2,500 (€3.80) and CFA 5,000 (€7.60), but it pays to bargain with the driver before getting in. Rates double after midnight. The hustlers near the taxi stand who insist on carrying your bags are loud, pushy and disorganised, but not dangerous.
CHECK IN
Splash the cash 
Hotel Sofitel Abidjan (1 Avenue Delafosse Prolongée, Plateau) is a 204-room hotel in the heart of the city with rooms and restaurants overlooking the lagoon. The lounge bar serves perfect espressos and fresh juices and is popular with upper-class Ivorians. A business center, 24-hour room service and wi-fi access make it ideal for business travelers.
On a budget 
Hostellerie de la Licorne (Rue des Jardins, Deux Plateaux) is popular with travelers looking for coziness. It's a stone's throw from some of the best restaurants, shops and supermarkets in the northern part of the city. Rooms have air conditioning and the friendly staff is bilingual.
EAT OUT
Cheap and cheerful Maquis rue 19 (Avenue 1, Treichville) serves lunch at its best, family-style. In the back of this former alley, women are pounding foutou (a manioc and plantain staple) and stirring big pots. You can choose between a variety of Ivorian sauces and add meat or fish to your liking. Get here before 2pm because this maquis quickly fills up with local office workers.
Impress a client 
Nuit de Saigon (Rue des Jardins, Deux Plateaux) is arguably the city's oldest and best-known Vietnamese restaurant. Swift service and attractive décor make it a local favorite.
Dinner for two 
Le Grand Large (Boulevard de Marseille, Zone 4) is distinctly European and the clientele consists exclusively of expatriates and wealthy Ivorians. The seafood dishes are exquisite, with seemingly every species of fish that can be caught off the Atlantic coast on offer.
DRINK UP
The Havana Café (Rue Mercedes, Zone 4) serves some of the best cocktails in town and has live music at weekends.
Rezurexion Café (Boulevard Latrille, Deux Plateaux) is a classy pool bar with a small outdoor terrace. A hundred metres further is Café Theatre, an intimate, elegant bar with champagne coolers at the ready and a good restaurant upstairs. Place Vendôme, in the heart of Plateau, is where you'll catch the latest Ivorian pop tunes. Dress up and bring money – Ivorians are big spenders.
CHECK OUT
City culture 
If you're looking for contemporary art, there are several interesting galleries around Rue des Jardins. Highly recommended is the cultural centre Village Ki-Yi (Boulevard Mitterand, Riviera), run by the award-winning writer/painter/singer Werewere Liking. Several of its residents enjoy national fame as singers and musicians. It has a small art collection and offers African dance classes.
To take home 
Until it was destroyed by a fire, the Marché de Cocody was the market par excellence to buy quality souvenirs, including jewellery, masks, statues, cloth and leather handbags. You'll still find local craftsmen in the area, but the market has not yet been rebuilt. The Woodin boutique (Rue de Commerce, Plateau) has a dazzling array of the much sought-after Dutch wax cloth, made in factories across West Africa – always a popular present.
Francais
Les gratte-ciel d'Abidjan et les infrastructures modernes ont toujours été considérés comme la légende de l'Afrique de l'Ouest, ils ont fondé la réputation de la ville, attirant des milliers d'immigrants de toute la région. Aujourd'hui, alors que la Côte d'Ivoire sort lentement d'une importante crise politique, de nombreux endroits d'Abidjan mériteraient bien un petit coup de peinture. Et toutefois cette métropole vivante, débordante, offre toujours de nombreux attraits dans des domaines aussi variés que la culture, les langues locales, les saveurs, le shopping et la vie nocturne, autant de points forts que l'on rencontre difficilement dans d'autres villes d'Afrique occidentale. On trouve une halle de marché, un maquis (bar, restaurant, salle de concert…) en plein air, et à chaque coin de rue des tas de restaurants qui servent des plats des quatre coins du globe.
SE DÉPLACER
L'aéroport International Félix Houphouët-Boigny n'est pas très loin du centre ville et des taxis équipés de compteurs sont alignés à l'extérieur, du côté gauche de la porte de sortie. Une course jusqu'au Plateau, dans le centre ville, revient entre CFA 2 500 (€3,80) et CFA 5 000 (€7,60), mais cela vaut la peine de négocier avec le chauffeur avant de monter dans la voiture. Les tarifs doublent après minuit. Des nuées de gens près des taxis insistent pour porter votre bagage, parlent haut et fort, ils vous bousculent un peu et ils sont désorganisés, mais ils ne sont pas dangereux.
CHECK IN
Dépenser sans compter Hôtel Sofitel Abidjan (1 Avenue Delafosse Prolongée, Plateau) est un hôtel de 204 chambres dans le cœur de la ville avec une vue sur le lagon, depuis les restaurants aussi. Le bar lounge sert des expressos parfaits et des jus de fruits frais, il est très apprécié des Ivoiriens aisés. Un centre d'affaires, un service 24 heures sur 24 et un accès au wi-fien font une halte idéale pour les voyageurs d'affaires.
Budget moyen Hostellerie de la Licorne (Rue des Jardins, Deux Plateaux) a la cote auprès des voyageurs à la recherche de confort feutré. C'est à quelques pas de certains des meilleurs restaurants, des magasins et des supermarchés dans la partie nord de la ville. Les chambres disposent d'air conditionné et le personnel accueillant est bilingue.
OÙ MANGER ?
Chaleureux et pas cher Maquis rue 19 (Avenue 1, Treichville) sert un lunch de haut vol, de style familial. Dans le fond de cette ancienne ruelle, les femmes battent le foutou (mélange de manioc et de plantain) et elles font bouillir de grandes marmites. Vous avez le choix parmi une grande variété de sauces ivoiriennes auxquelles vous ajoutez de la viande ou du poisson, selon votre goût. Il vaut mieux arriver avant 14h car ce maquis se remplit rapidement avec une clientèle locale d'employés de bureaux.
Impressionnez un client Nuit de Saigon (Rue des Jardins, Deux Plateaux) est sans conteste le meilleur et le plus ancien restaurant vietnamien de la ville. Service efficace et un décor asiatique de bon goût dans cet établissement le plus réputé de la région.
Dîner à deux Le Grand Large (Boulevard de Marseille, Zone 4) est distinctement européen et la clientèle se compose exclusivement d'expatriés et de bourgeois ivoiriens. Les plats de poissons sont exquis, avec visiblement un choix de toutes les espèces pouvant être pêchées le long des côtes atlantiques.
SORTIR LE SOIR
Le Havana Café (Rue Mercedes, Zone 4) sert les meilleurs cocktails de la ville et accueille des concerts les week-ends.
Rezurexion Café (Boulevard Latrille, Deux Plateaux) est un bar de billard de grande classe avec une petite terrasse extérieure. Cent mètres plus loin se trouve le Café Theatre, un bar intime, élégant avec du champagne déjà au frais et un délicieux restaurant à l'étage. Place Vendôme, dans le cœur du Plateau, est l'endroit où découvrir les derniers airs branchés ivoiriens. Habillez-vous chic et n'oubliez pas votre portefeuille – les Ivoiriens sont très dépensiers.
DÉCOUVERTE
Culture urbaine Si vous cherchez de l'art contemporain, vous trouverez plusieurs galeries intéressantes autour de la Rue des Jardins. Le centre culturel Village Ki-Yi (Boulevard Mitterand, Riviera) est hautement recommandé, géré par l'écrivain/ peintre/chanteur couronné Werewere Liking. Certains de ses résidents jouissent d'une renommée nationale comme chanteurs et musiciens. Il dispose d'une petite collection d'art et propose des cours de danse africaine.
Souvenirs Jusqu'au moment de sa destruction par un incendie, le Marché de Cocody était le marché par excellence pour acheter des souvenirs de qualité, dont des bijoux, des masques, des statues, des vêtements et des sacs en cuir. Vous trouverez encore des artisans locaux dans le coin, mais le marché na pas été reconstruit depuis. La boutique Woodin (Rue de Commerce, Plateau) vend une gamme étendue de superbes étoffes de tissus imprimés fabriqués dans toute l'Afrique de l'Ouest – un cadeau toujours apprécié.
DUTCH
De wolkenkrabbers uit Abidjans hoogdagen in de jaren '80 lokten duizenden immigranten op zoek naar rijkdom. Maar nu Ivoorkust zich van de burgeroorlog herstelt, kunnen sommige wijken wel een nieuw likje verf gebruiken. Toch kan Abidjan met zijn mengelmoes van culturen, talen en smaken, met zijn winkels en uitgaansmogelijkheden best rivaliseren met andere West-Afrikaanse steden.
Een taxi van Félix Houphouët-Boigny International Airport naar Plateau, in het stadcentrum, kost tussen 2.500 CFA (€ 3,80) en 5.000 CFA (€ 7,60). Hotel Sofitel Abidjan (Plateau) biedt een vijfsterrenservice en is ideaal voor zakenreizigers. Hostellerie de la Licorne (Deux Plateaux) is geliefd bij reizigers die op zoek zijn naar gezelligheid. Het ligt dicht bij enkele van de beste restaurants en winkels in het noorden van de stad.
Voor lekker, goedkoop eten moet je in een maquis of eetkraampje zijn. Nuit de Saigon (Deux Plateaux) is misschien wel het oudste en meest bekende Vietnamese restaurant. Le Grand Large (Zone 4) met zijn heerlijke zeevruchten leent zich dan weer perfect voor een romantisch onderonsje.
Havana Café (Zone 4) serveert enkele van de beste cocktails van de stad en speelt in het weekend livemuziek. In Deux Plateaux moet je zeker Rezurexion Café (een stijlvolle poolbar) of het elegante Café Théâtre eens proberen.
Place Vendôme (Plateau) speelt altijd de laatste Ivoriaanse pophits.
Het culturele centrum Village Ki-Yi is een aanrader voor iedereen die geïnteresseerd is in moderne kunst en muziek. Een populair geschenk is de kleurrijke Nederlandse wasdoek die wordt gemaakt in fabrieken in heel West-Afrika en die je in de winkel Woodin vindt.
THE GAMBIA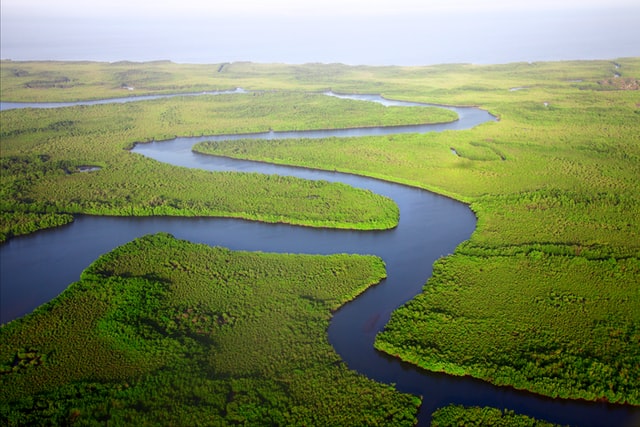 BANJUL
Population (The Gambia): 1,688,000
Currency: Dalasi
Average temp. (May-Jun): 26.5ºC

COUNTRY CODE FOR THE GAMBIA +220
GETTING AROUND
Banjul has a simple taxi payment system for tourists, which works out more expensive than the everyday yellow taxis but saves a lot of hassle. Green tourist taxis will take you from the airport to the main hotel/beach centre 15km away. Prices are printed on a board outside the airport, but check with the driver before you set off.
EAT OUT
Gaya Art Café (Bertil Harding Highway, Senegambia) is a stylish café set inside an art gallery. It serves organic food surrounded by African paintings, sculptures and fabrics, many of which are for sale. A relaxing terrace with good coffee, but closed on Sundays. For a taste of the real west Africa, head for the Gambia's largest town, the traffic-filled but colourful Serrekunda, just a couple of kilometres from the beach resort area. The Youth Monument Bar and Restaurant (Westfield Junction) in the busy heart of town serves simple food all day long.
DRINK UP
The Gambia's beaches are full of bars serving fresh juices and grilled food, some with live music. One of the best is The Sand Plover beach bar and restaurant (off Old Cape Road, Cape Point), run by the charismatic Hannah and set right on the beach. With cold beer and good food, it's a great place to meet people.
CHECK OUT
From 30 May to 7 June, the Roots Festival takes place in locations around the country. Processions, traditional boat racing, Gambian wrestling and music and dance events are what's on offer.
SE DÉPLACER
Banjul propose un système de payement unique des taxis destinés aux touristes, qui s'avère plus onéreux que le classique taxi jaune mais qui en revanche épargne bien des soucis. Les 'taxis de touristes' verts vous emmèneront de l'aéroport jusqu'au principal hôtel de la plage, à 15km du centre. Les prix sont imprimés sur un tableau à l'extérieur de l'aéroport, mais contrôlez quand même avec le chauffeur avant de démarrer.
OÙ MANGER?
Gaya Art Café (Bertil Harding Highway, Senegambia) est un café stylé à l'intérieur d'une galerie d'art. Il sert de la cuisine organique dans un décor de peintures africaines, de sculptures et de tissus. Pour un goût d'Afrique authentique, allez dans la plus grande ville de Gambie, Serrekunda, asphyxiée par le trafic mais colorée, à quelques kilomètres de la zone balnéaire. Le Bar et Restaurant Youth Monument (Westfield Junction) dans le cœur animé de la ville sert de la cuisine simple tout au long de la journée.
BOIRE UN VERRE
Les plages de Gambie sont remplies de bars qui servent des jus de fruits frais et de la nourriture grillée, certains même avec de la musique. L'un des meilleurs est le bar de la plage et restaurant The Sand Plover (off Old Cape Road, Cape Point), tenu par la charismatique Hannah et installé en bordure de plage. Avec sa bière fraîche et sa cuisine savoureuse, c'est un endroit très agréable où rencontrer des amis.
DÉCOUVERTE
Du 30 mai au 7 juin, le Roots Festival se déroule dans divers lieux répartis dans tout le pays. Au programme : processions, courses de bateaux traditionnels, lutte gambienne et événements musicaux et de danse.
TRANSPORT
Banjul heeft een eenvoudig taxibetaalsysteem voor toeristen. Het is duurder dan de gewone gele taxi's, maar bespaart je veel gepalaver. De groene toeristentaxi's voeren je van de luchthaven naar het belangrijkste hotels aan het strand zo'n 15 km verder.
HAPJE
Het Gaya Art Café (Bertil Harding Highway, Senegambia) is een hip café in een kunstgalerie. Het serveert organische maaltijden te midden van Afrikaanse schilderijen, beelden en stoffen. Trek voor het echte West-Afrika naar het drukke, maar kleurrijke Serrekunda, op enkele kilometers van de strandhotels. De Youth Monument Bar and Restaurant (Westfield Junction) in het drukke stadscentrum serveert de hele dag eenvoudige maaltijden.
DRANKJE
Op de Gambiaanse stranden vind je overal bars met verse vruchtensappen, gegrilde gerechten en soms livemuziek. Een van de beste is The Sand Plover (nabij Old Cape Road, Cape Point). Het wordt uitgebaat door de charismatische Hannah en ligt pal op het strand. Met z'n ijskoude bier en lekkere gerechten is het een ideale plaats om mensen te ontmoeten.
AANRADER
Van 30 mei tot 7 juni vindt op verschillende locaties het Roots Festival plaats, met optochten, traditionele bootraces, Gambiaanse worstelwedstrijden, muziek en dans.
BURUNDI
BUJUMBURA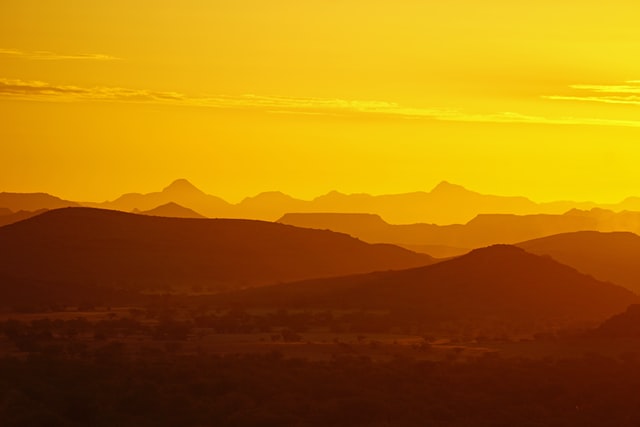 Population (Burundi): 8,391,000
Currency: Burundi franc
Average temp. (May-Jun): 24.5ºC

COUNTRY CODE FOR BURUNDI+257
GETTING AROUND
A cab ride from Bujumbura Airport to the city centre will take about five minutes and cost less than BIF 11,000 (€6). Inner-city cab fares are relatively cheap, so you can expect to pay less than BIF 11,000 (€6) for a ride from one end of the city to the other.
EAT OUT
BBQ Restaurant (Avenue Muyinga) has a varied à la carte menu, while the Restaurant Le Kundava at the Novotel Bujumbura (Chaussée du Peuple) serves local specialities as well as international cuisine.
DRINK UP
Hotel Club Du Lac (Chaussée d'Uvira) offers four-star accommodation plus five-star views of Lake Tanganyika. Sample the excellent fare in the hotel's restaurant or have a leisurely drink in the pub on the terrace, staring out at the white beach and clear blue skies. Alternatively, get your groove on at the in-house disco.
CHECK OUT
Interested in doing something cultural? Check out the National Museum in Gitenga, the Musée Vivant near Lake Tanganyika or the Centre Culturel Français (Chaussée Prince Louis Rwagasore) which has film, theatre and music shows. Hunting for bargain crafts? Visit the craft village at Giheta for a piece of local history. No visit to Bujumbura is complete without spending time at Saga Beach, with its white sand on the shores of Lake Tanganyika. Or a visit to La Pierre de Livingstone et Stanley, a large rock about 10km south of the city where the two famous explorers rested in their search for the source of the river Nile.
SE DÉPLACER
Un taxi jusqu'en ville depuis l'aéroport dure environ cinq minutes et coûte moins de 11 000 francs burundais (€6). Les taxis urbains sont relativement bon marché, attendez-vous à un coût de moins de 11 000 francs burundais (€6) pour une course d'un bout à l'autre de la ville.
OÙ MANGER?
BBQ Restaurant (Avenue Muyinga) propose un menu varié à la carte, tandis que le Restaurant Le Kundava au Novotel de Bujumbura (Chaussée du Peuple) sert autant des spécialités locales que des plats de cuisine internationale.
BOIRE UN VERRE
Hôtel Club Du Lac (Chaussée d'Uvira) offre le confort d'un établissement quatre étoiles avec des vues cinq étoiles sur le Lac Tanganyika. Savourez l'excellente nourriture du restaurant de l'hôtel ou prenez un verre en toute quiétude dans le pub situé en terrasse, en admirant la plage de sable fin et l'immensité du ciel dégagé. Comme alternative, éclatez-vous dans la discothèque de l'endroit.
DÉCOUVERTE
Intéressé par une activité culturelle? Faites un saut au Musée National de Gitenga, au Musée Vivant près du Lac Tanganyika ou au Centre Culturel Français (Chaussée Prince Louis Rwagasore) qui organise des projections de films, des représentations théâtrales et musicales. A la chasse aux bonnes affaires pour l'artisanat? Visitez le village artisanal de Giheta pour acquérir une pièce d'histoire locale.
TRANSPORT
Een taxirit van Bujumbura Airport naar het stadscentrum duurt zo'n vijf minuten en mag niet meer dan BIF 11.000 (€6) kosten. Binnen de stad zijn taxi's relatief goedkoop. Je zult dus waarschijnlijk minder dan BIF 11.000 (€ 6) betalen voor een rit van de ene naar de andere kant van de stad.
HAPJE
BBQ Restaurant (Avenue Muyinga) heeft een gevarieerd menu à la carte, terwijl het Restaurant Le Kundava in het Novotel Bujumbura (Chaussée du Peuple) zowel lokale specialiteiten als internationale gerechten serveert.
DRANKJE
Hotel Club Du Lac (Chaussée d'Uvira) heeft een viersterrenservice en een vijfsterrenzicht op het Tanganyikameer. Het restaurant is uistekend en in de terrasbar kun je bij een drankje rustig genieten van het zicht op het hagelwitte strand en de stralend blauwe hemel. Later op de avond kun je een danspasje wagen in de discotheek van het hotel.
AANRADER
Zin in cultuur? Bezoek het Nationaal Museum in Gitenga, het Musée Vivant bij het Tanganyikameer of het Centre Culturel Français (Chaussée Prince Louis Rwagasore), dat concerten, film- en theatervoorstellingen organiseert. Op zoek naar betaalbaar handwerk? Bezoek het ambachtsdorp in Giheta voor wat plaatselijke geschiedenis.
GUINEA
CONAKRY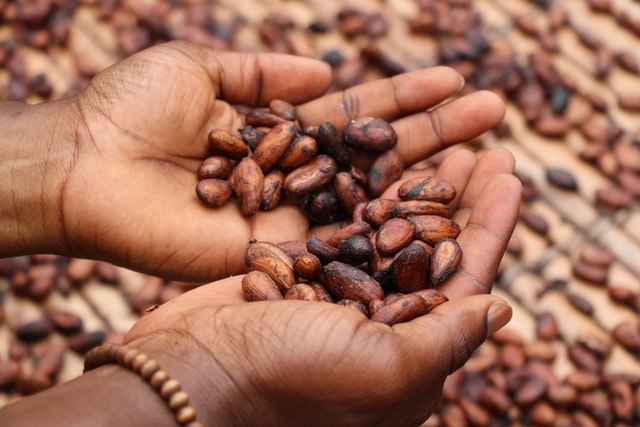 Population (Guinea): 9,948,000
Currency: Guinean franc;
Average temp. (May-Jun): 27ºC

COUNTRY CODE FOR GUINEA +224
GETTING AROUND
A taxi from the airport to the centre will take approximately 30 minutes, and will cost about GNF 80,000 (€8). Most hotels can arrange taxi transfers but be sure to negotiate a price beforehand.
EAT OUT
Le Conakry (Kaloum) offers a good wine list and the chance to sample some interesting dishes created by Serge, the friendly owner. Indochine (Kaloum) serves high-quality Asian cuisine and is popular with locals and ex-pats – a safe bet if you want to vary the dinner menu. Le Rocher (Rocher Hotel, Quartier Sandervalia) offers an interesting blend of French and African cuisine, with a number of signature dishes, and draws a regular clientele. Formerly known as Le Galion (your taxi driver may still know it by this name), L'Océane (Ratoma) serves a quality menu of French cuisine and seafood.
DRINK UP
Overlooking the harbor, Petit Bateaux (Kaloum) is a popular spot with a restaurant and hotel. The bar terrace is the ideal place to sip a glass of the local beer as the sun goes down. Le Loft (Kaloum) is a premier live-music venue, where you can drink in the sounds of Guinean artists performing music on the traditional balafon. The food is good too, including Guinean and French dishes. A lively venue with pool tables and good Guinean music, La Fourchette Magique (Manquepas) may not be in the center of Conakry, but it's worth the drive for a very relaxed evening out.
For the full-on Guinean discotheque experience, Genesia (Kaloum) plays a mixture of Guinean and Western music and stays open late.
CHECK OUT
The Guinea National Museum (Kaloum) provides visitors with an introduction to Guinean culture, with a selection of ethnic artefacts and historical pieces on display. The markets of Conakry offer the chance to pick up typical hardwood sculptures, jewellery and traditional clothing, as souvenirs or presents. Take a taxi to Marché Niger (Kaloum) or the backstreets near Gbessia airport (Matoto). The Botanical Gardens are held in high regard by naturalists and will give you an insight into the unique plant species native to the country.
FOR FUN
The Iles de Los, off the coast of Conakry, are the perfect destination for a weekend break. If relaxing on the beach isn't your thing, try the world-class fishing or take some Guinean drumming lessons. Forest walks can also be arranged. There are several hotels on the islands, including Hotel le Sogue (tel. 60 215 959) on Ile de Roume. If you travel out from Conakry, there are several areas of interest worth visiting in the surrounding countryside. The best option is to hire a driver and guide with the help of your hotel. Almost within Conakry are the Kakimbon Caves (Ratoma), a site of historical and religious significance. A journey into the interior takes you to the Kinkon Falls, and the Fouta Djalon Highlands offer breathtaking scenery. Be warned, however, that overnight accommodation may be extremely basic.
SE DÉPLACER
Un taxi depuis l'aéroport vers le centre met à peu près 30 minutes, et coûte environ 80 000 francs guinéens (€7,40). La plupart des hôtels peuvent organiser des transferts en taxi mais assurezvous de négocier le prix à l'avance.
OÙ MANGER?
Le Conakry (Kaloum) propose une bonne carte des vins et la chance de déguster quelques plats irrésistibles concoctés par Serge, l'accueillant propriétaire. Indochine (Kaloum), ce lieu qui sert une cuisine asiatique de haut niveau est fréquenté par les locaux et les expatriés – un choix sûr si vous voulez varier le menu au dîner. Le Rocher (Rocher Hotel, Quartier Sandervalia) offre un mélange intéressant de cuisine française et africaine, avec un certain nombre de plats réguliers qui font la signature de l'endroit. Attire une clientèle d'habitués. Autrefois connu sous le nom Le Galion (votre chauffeur de taxi le connaîtra encore sans doute sous ce nom), L'Océane (Ratoma) sert un menu de qualité de cuisine française et de poissons.
BOIRE UN VERRE
Petit Bâteau (Kaloum). En surplomb du port, Petit Bateau est un des lieux favoris des visiteurs étrangers et des expatriés. Le bar en terrasse est idéal pour prendre un verre de bière locale tout en assistant au spectacle du coucher de soleil. Le Loft (Kaloum) est l'établissement prépondérant en matière de concerts – là vous pouvez boire un verre au son des artistes guinéens qui jouent sur un balafon traditionnel. La nourriture – une sélection de plats guinéens et français est également savoureuse. Un établissement dynamique avec des tables de billard et de la bonne musique guinéenne, La Fourchette Magique (Manquepas) n'est peut-être pas en plein centre de Conakry, mais vaut le déplacement pour passer une très agréable soirée à l'extérieur. Pour expérimenter une sortie totale en discothèque, Genesia (Kaloum) est difficile à surpasser. Le club passe un mix de sonorités guinéennes et occidentales, et il reste ouvert tard dans la nuit.
DÉCOUVERTE
Le Musée National de Guinée (Kaloum) constitue une introduction à la culture guinéenne, avec une sélection d'objets ethniques et de pièces historiques. Les marchés de Conakry offrent la possibilité de rapporter chez soi des sculptures en bois, des bijoux et des habits traditionnels. Prenez un taxi vers le Marché Niger (Kaloum), ou les petites rues près de l'aéroport de Gbessia (Matoto). Les Jardins Botaniques de la ville sont fortement appréciés des spécialistes des sciences naturelles.
POUR LE PLAISIR
Les Iles de Los près de la côte de Conakry, constituent une destination idéale pour un week-end de break. Si vous prélasser sur la plage n'est pas votre fort, essayez la pêche au gros ou prenez des leçons de percussions guinéennes. Vous trouverez plusieurs hôtels sur les Iles, dont l'Hôtel le Sogue ou Ile de Roume. Le meilleur plan consiste à louer un chauffeur et un guide, en vous renseignant à votre hôtel. Tout près de Conakry, se trouvent les Grottes de Kakimbon (Ratoma), un site d'une grande portée historique et religieuse. Un voyage à l'intérieur vous emmène aux Chutes de Kinkon, et dans les Hauts-Plateaux de Fouta Djalon, d'où la vue sur le paysage environnant est époustouflante. Soyez prévenus toutefois, les infrastructures de logements peuvent s'avérer extrêmement élémentaires.
TRANSPORT
Een taxi van de luchthaven naar het centrum doet er ongeveer 30 minuten over en kost zo'n GNF 80.000 (€ 7,40). De meeste hotels kunnen een taxi regelen, maar onderhandel eerst over de prijs.
HAPJE
Le Conakry (Kaloum) heeft een goede wijnkaart en een aantal interessante gerechten samengesteld door Serge, de vriendelijke eigenaar. Indochine (Kaloum) serveert hoogwaardige Aziatische gerechten en is populair bij zowel de plaatselijke bevolking als de expats. Een veilige variatie. Le Rocher (Rocher Hotel, Quartier Sandervalia) biedt een interessante mengeling van Franse en Afrikaanse keuken, met een aantal vaste gerechten die kunnen rekenen op een trouw cliënteel. L'Océane (Ratoma), vroeger bekend als Le Galion (je taxichauffeur kent het misschien nog onder die naam), heeft een kwaliteitsvolle Franse keuken en zeevruchten.
DRANKJE
Petit Bateaux (Kaloum) is vanwege zijn zicht op de haven een populair restaurant-hotel. De terrasbar is de ideale plaats voor een glas lokaal bier bij zonsondergang. Le Loft (Kaloum) is hét adres voor liveoptredens. Luister bij een glas naar Guinese muzikanten die de traditionele balafon bespelen. Ook het eten, met Guinese en Franse gerechten, loont de moeite. Een levendige bar met pooltafels en goede Guinese muziek is La Fourchette Magique (Manquepas). Dit adres ligt buiten het centrum van Conakry, maar de zeer onspannende avond is de rit meer dan waard. Voor een echte Guinese discotheekavond moet je in Genesia (Kaloum) zijn. De club draait een mengeling van Guinese en westerse muziek en blijft lang open.
AANRADER
Het Nationaal Museum van Guinee (Kaloum) laat je kennismaken met de Guinese cultuur aan de hand van etnische artefacten en historische museumstukken. Neem een taxi naar Marché Niger (Kaloum) of naar de straatjes rond Gbessia Airport (Matoto). De Botanische tuinen van de stad worden alom geprezen door natuurkenners.
PRET
De Iles de Los, voor de kust van Conakry, zijn de perfecte bestemming voor een weekenduitstap. Voor wie niet houdt van luieren op het strand, zijn er fantastische visexpedities of Guinese drumlessen. Er zijn verschillende hotels op de eilanden, waaronder het Hotel le Sogue op het Ile de Roume. Als je de omgeving van Conakry wil verkennen, zijn er verschillende bezienswaardigheden. Je kunt het beste via je hotel een chauffeur en gids huren. Bijna in Conakry zelf liggen de Kakimbongrotten (Ratoma). Ze hebben een grote historische en religieuze betekenis. Verder landinwaarts leveren de Kinkonwatervallen en de Fouta Djalon Highlands onvergetelijke beelden op. Opgelet: de accommodatie is zeer rudimentair.
KENYA
NAIROBI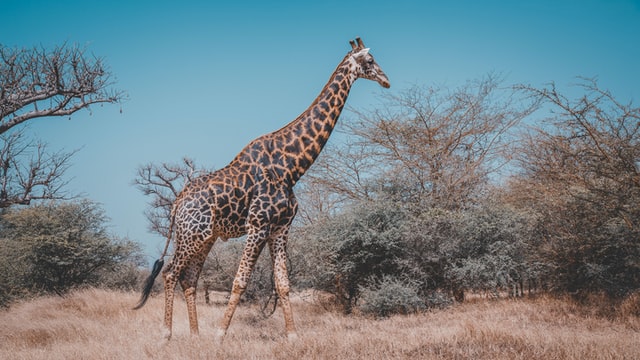 Population (Kenya): 36,914,000
Currency: Kenyan shilling
Average temp. (May-Jun): 18ºC

COUNTRY CODE FOR KENYA +254
GETTING AROUND
International flights arrive at Jomo Kenyatta Airport, 15km from the city center. A taxi into town costs approximately KES 1,500 (€12.40). Negotiate the fare in advance and don't pay more because of "traffic jams" – Nairobi is constantly close to gridlock anyway. Or you can take the No. 34 City Hoppa bus for KES 35 (€0.31).
EAT OUT
The buzzing Ethiopian restaurant Habesha (Argwings Kodhek Road) is a consistent favourite and will always serve up cheap yet delicious food. Enjoy your injera and doro wat in the restaurant's attractive garden. Le Rustique (General Mathenge Road, off Ring Road). The perfect spot for a brunch of eggs Benedict or smoked salmon crepes while admiring some of the city's local art talent.
DRINK UP
Serena Garden Bar (Kenyatta Avenue) is a green oasis at the five-star Serena Hotel where you can escape the hubbub of downtown Nairobi. And while you're at it, why not use one of the city's best outdoor pools with sauna and steam room?
CHECK OUT
Maasai Mbili Art Centre (Kibera) is a hive of creative activity and home to eight of the city's most promising artists. Fine art it's not, but they have a talent for producing eye-catching murals and art made out of recycled materials. If you fancy a bit of a gamble, try one of the monthly meets at the Ngong Race Course (Ngong Road, Karen), a curiously colonial scene with music and other entertainment on offer.
SE DÉPLACER
L'aéroport International de Jomo Kenyatta se trouve à 15km du centre de la ville. Pour vous y emmener un taxi coûte environ 1 500 shillings kenyans (€12,40). Négociez le tarif à l'avance et ne payez pas plus sous prétexte des 'embouteillages' – Nairobi est de toute façon une ville embouteillée en permanence. Autre moyen de transport, prenez le bus no.34 City Hoppa pour 35 Ksh (€0,31).
OÙ MANGER?
Le restaurant animé éthiopien Habesha (Argwings Kodhek Road) est un des classiques intemporels, on y sert toujours une cuisine bon marché et cependant délicieuse. Savourez un injera et un doro wat dans le jardin attrayant du restaurant. Le Rustique (General Mathenge Road). L'endroit parfait pour un brunch aux oeufs 'Benedict' ou des crêpes au saumon fumé tout en admirant les meilleurs talents locaux.
BOIRE UN VERRE
Serena Garden Bar (Kenyatta Avenue) est une oasis verdoyante dans l'hôtel cinq étoiles Serena où vous pouvez échapper au trafic intense du centre de Nairobi.
Et tant que vous y êtes, pourquoi ne pas utiliser l'une des plus belles piscines extérieures, avec sauna et bains de vapeur?
DÉCOUVERTE
Le Centre d'Art Maasai Mbili (Kibera) est une ruche d'activités créatives, lieu de création aussi des huit artistes les plus prometteurs de la ville. On ne peut pas vraiment parler ici de Beaux-Arts, mais ils ont un réel talent pour produire des fresques murales agréables au regard. Si vous aimez parier de temps à autre, essayez les rencontres mensuelles aux Courses Ngong Race (Ngong Road, Karen), une scène aux airs curieusement coloniaux.
TRANSPORT
Internationale vluchten landen in Jomo Kenyatta Airport, zo'n 15 km van het stadscentrum. Een taxi naar de stad kost ongeveer KES 1500 (€ 12,40). Leg vooraf de prijs vast en betaal niet meer voor 'files': Nairobi is sowieso één grote verkeersopstopping. Je kunt ook City Hoppa bus nr. 34 nemen voor KES 35 (€ 0,31).
HAPJE
Het levendige Ethiopische restaurant Habesha (Argwings Kodhek Road) is een consistente favoriet en serveert steeds heerlijke maaltijden voor een prikje. Geniet van je injera en doro wat in de fraaie tuin van het restaurant. Le Rustique (General Mathenge Road). Het ideale adres voor een brunch met 'eggs Benedict', terwijl je het werk van lokale kunstenaars bewondert.
DRANKJE
Serena Garden Bar (Kenyatta Avenue) is een groene oase in het vijfsterrenhotel Serena, waar je even kunt ontkomen aan de drukte.
AANRADER
Het Maasai Mbili Art Centre (Kibera). Dit kunstencentrum biedt onderdak aan acht veelbelovende kunstenaars van Nairobi. Het is misschien geen internationale topkunst, maar ze maken aantrekkelijke muurschilderingen. Waag je graag een gokje? Ga dan naar een van de maandelijkse evenementen van de Ngong Racebaan (Ngong Road, Karen). Deze erfenis uit het koloniale verleden is vol met muziek en sfeer.
CAMEROON
YAOUNDÉ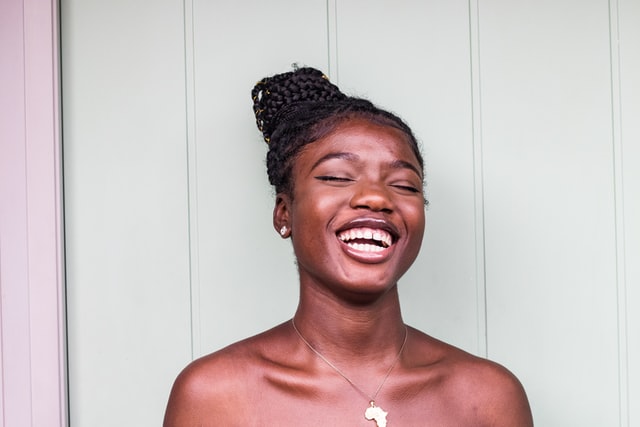 Population (Cameroon): 18,060,000
Currency: CFA franc
Average temp. (May-Jun): 26ºC

COUNTRY CODE FOR CAMEROON +237
GETTING AROUND
Yaoundé Nsimalen International Airport is 28km from the city centre. The official taxi tarif is CFA 5,000 (€7.60) 6am–10pm and CFA 6,000 (€9.20) 10pm–6am.
EAT OUT
The restaurant/bar Fleur-d'Ébène (Avenue Marc Vivien FOE, ESSON) is an excellent venue that cooks up a calm atmosphere. The menu contains a blend of African and Western dishes and alternatives prepared by well-qualified chefs with friendly smiles. Live Cameroonian music livens up the experience. Chez Frankita (Avenue de Mvolye, Biyem Assi) has a lot of attractions, including a menu that rotates daily and excellent service.
DRINK UP
Petit Tam Tam (Nlongnkak) is an ideal place to sit and while away an evening. Always quiet, it serves snacks in the restaurant and exceptionally good live music acts on the small stage of the nightclub. Highly recommended at weekends. Looking decidedly modern with a touch of African architecture, Club Madison (Mimboman) is a fine choice for a drink with friends, offering a good nightclub and cabaret with a live orchestra.
CHECK OUT
Cameroon's wood-carving tradition hasn't received much publicity and visitors to the country who stay in the cities of Douala and Yaoundé often miss out. Njume John (Rechafond, Manyemen), for example, produces excellent carvings using some unusual tools.
SE DÉPLACER
L'aéroport de Nsimalen Yaoundé se trouve à 28km à l'ouest de Yaoundé. Le tarif officiel des taxis se monte à 5 000 francs camerounais (€7,60) de 6 à 22 h et à 6 000 FRC (€9,20) de 22 à 6 h.
OÙ MANGER?
Le restaurant/bar Fleur-d'Ébène (Avenue Marc Vivien FOE, ESSON) est un excellent établissement qui dégage une atmosphère de calme. Le menu propose un mélange de plats africains et occidentaux ainsi que des alternatives préparées par des chefs super-qualifiés, toujours avec le sourire. Des concerts de musique camerounaise ajoutent une note vivante à l'escapade. Chez Frankita (Avenue de Mvolye, Biyem Assi, tél. 2231 0635) détient de nombreux attraits, dont un menu qui change quotidiennement et un excellent service. Les chefs intègrent des saveurs locales avec la volonté de laisser aux convives un souvenir mémorable.
BOIRE UN VERRE
Petit Tam Tam (Nlongnkak) est un endroit idéal pour s'asseoir et passer une soirée agréablement dans une ambiance calme. On y sert aussi une restauration légère et exceptionnellement se tiennent des représentations musicales sur la petite scène du nightclub. Hautement recommandé les weekends. Club Madison (Mimboman) s'avère un bon choix pour un verre entre amis, avec un bon nightclub et un cabaret qui comprend un orchestre.
DÉCOUVERTE
La tradition de la sculpture sur bois du Cameroun n'est pas suffisamment connue et les visiteurs qui séjournent dans les villes de Douala et de Yaoundé passent souvent à côté. Njume John (Rechafond, Manyemen), par exemple, produit de magnifiques pièces sculptées en utilisant des outils peu usuels.
TRANSPORT
Yaoundé Nsimalen International Airport ligt op 28 km van het stadscentrum. Het officiële taxitarief bedraagt CFA 5000 (€ 7,60) van 6.00 tot 22.00 uur en CFA 6000 (€ 9,20) van 22.00 tot 6.00 uur.
HAPJE
Restaurant-bar Fleurd'Ébène (Avenue Marc Vivien Foé, Esson) is een uitstekend adres met een rustige sfeer. Het menu bevat Afrikaanse en westerse gerechten en alternatieven, met de glimlach bereid door gekwalificeerde chef-koks. Kameroense livemuziek brengt extra leven in de brouwerij. Chez Frankita (Avenue de Mvolye, Biyem Assi) heeft heel wat troeven, waaronder een dagelijks wisselend menu en een uitstekende service.
DRANKJE
Petit Tam Tam (Nlongnkak) is een ideaal adres om de avond door te brengen. Het is er altijd rustig, in het restaurant eet je heerlijke snacks en op het kleine podium van de nachtclub worden uitstekende liveconcerten gegeven. Niet te missen in het weekend. Club Madison (Mimboman) is een uitstekend adres voor een drankje met vrienden. Er is een goede nachtclub en cabaret met orkest.
AANRADER
De Kameroense houtsnijtraditie is weinig bekend en reizigers die hun bezoek beperken tot de steden Douala en Yaoundé, gaan er vaak aan voorbij. Njume John (Rechafond, Manyemen) produceert bijvoorbeeld uitstekend houtsnijwerk met enkele ongewone werktuigen.