Belgian Browser: Where to Stay, What to Do, and What to Eat. Updated May 2020.
Our pick of restaurants, hotels and events from the cities of Belgium.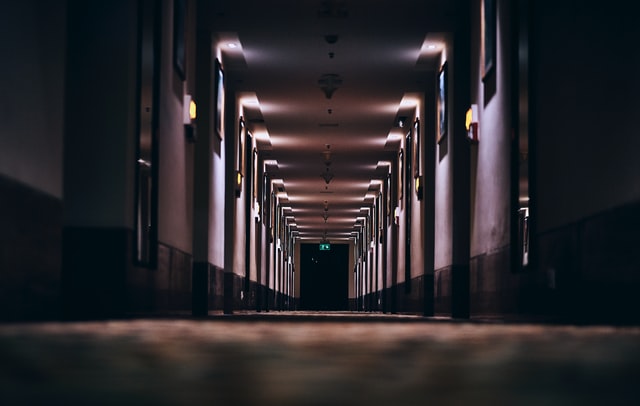 BED DOWN
Hotel Bloom
250 Rue Royale, Brussels
A breath of fresh air on the Brussels scene, trendy Hotel Bloom lives up to its name. Young artists from across Europe were invited to give their interpretation of the bloom theme, resulting in unique frescoes inside each of the 305 rooms. Ranging in size from L to XXL, the rooms are more like designer apartments with ultra-mod furnishings and creature comforts. Prices start at €80.
Be Manos
23 Square de l'Aviation, Brussels
Billed as Brussels' first five-star boutique design hotel, Be Manos is housed in a converted 1920s warehouse and adjacent townhouse, although you'd never know it from the inside, which is best described as modern art gallery meets celebrity lounge. From the black and white dining room to the apple wall displays (yes, they're real and intended for eating, apparently) and cowhide chairs, there's almost too much going on, but it makes a refreshing change from your garden-variety business hotel.
Astoria Hotel Antwerp
5-13 Korte Herentalsestraat, Antwerp
Formerly Tulip Inn, Astoria Hotel Antwerp is located near Antwerp's main railway station and De Keyserlei pedestrian shopping street. Each of the 66 rooms was recently updated with new soft furnishings and beds – and flat-screen TVs will be added soon.
EATING OUT
Panier d'Or
659 Zeedijk-Knokke, Knokke
Among the many eateries on Knokke's lovely shores, Panier d'Or (Golden Basket) stands out. An easy day-trip from Brussels, the resort is worth visiting for its sandy beaches and promenade. Get into the maritime spirit with a hearty bowl of bouillabaisse – bib included – at Ann and Alain Van Geeteruyens' upscale brasserie, cheerfully fitted out in nautical blue and white, and overlooking the North Sea.
Restaurant François
2 Quai aux Briques, Brussels
When the sun (or moon) is out, seafood fanatics head to François, arguably the best seafood restaurant in Brussels' fish district. Its tented terrace is situated along the last remaining part of the canal where fishermen used to peddle their wares, giving diners the impression of eating on the harbourside.
A family-owned restaurant for several generations, François is known for its fresh products – choose your fish, preparation and sauce (and don't be afraid to ask the staff for guidance).
Comme Chez Soi
23 Place Rouppe, Brussels
For special occasions, indulge at the nirvana of dining experiences in Brussels. The restaurant, whose name means "just like home", is surprisingly unpretentious for a place often ranked among the world's top 100 restaurants. Eat in the fabulous art nouveau dining room or even more fabulous kitchen, where top chef Lionel Rigolet and his team can be observed hard at work.
DRINK UP
Piola Libri
66-68 Rue Franklin, Brussels
Technically in the European district but far enough away from the big office buildings, Piola Libre is a delightful combination of Italian bookstore, wine shop, art gallery and live music venue. On summer nights, the shaded terrace fills with young professionals sipping prosecco, iced espressos (try finding a better one in town), wine or grappa, and eating Mediterranean munchies. The selection of Italian wines, all available by the glass, is astounding.
Antique Café
135 Lippenslaan, Knokke
A hippie café, furniture store and culture hot spot rolled into one, Antique Café is ideally placed on Knokke's main shopping street. From the oversized clock to the Belgian stock prices displayed above the bar and price tags everywhere, the décor has a laid-back charm. Whether you come for a cuppa or something stronger (16 whiskey brands alone), this mellow meeting place is a hoot.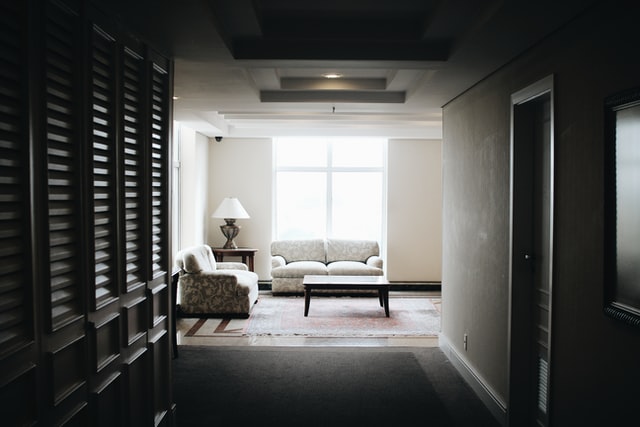 PARCOURS BELGE
Les villes belges sont pleines d'attractions et de délices pour les visiteurs. Voici une liste de nos adresses coups de cœur, nos choix d'hôtels, de restaurants et d'événements
UN LIT DOUILLET
Hôtel Bloom
250 Rue Royale, Bruxelles
Une bouffée d'air frais sur la scène hôtelière à Bruxelles, l'Hôtel Bloom, branché, est à la hauteur de son nom. De jeunes artistes venus de toute l'Europe ont été invités à donner leur interprétation du thème de la floraison, ce qui a débouché sur une fresque unique dans chacune des 305 chambres. Variant en taille de L à XXL, les chambres ressemblent plutôt à des appartements de designers avec du mobilier ultra-contemporain et le confort de nouvelles créations. Les prix démarrent à €80.
Be Manos
23 Square de l'Aviation, Bruxelles
Construit comme le premier hôtel boutique design cinq étoiles de Bruxelles, Be Manos est intégré dans un entrepôt reconverti des années 1920 et dans la demeure adjacente, bien que cela ne soit pas visible à l'intérieur. Cet endroit se décrit parfaitement comme une galerie d'art moderne où l'on rencontre des célébrités dans le salon. Depuis les salles à manger noir et blanc jusqu'aux présentoirs muraux remplis de pommes (oui, elles sont réelles et destinées à être mangées) en passant par les chaises en peau de vache, il y a presque trop à voir, mais cela change agréablement de l'hôtel d'affaires standard avec sa variété de plantes en pots.
Hôtel Astoria Antwerp
5-13 Korte Herentalsestraat, Anvers
Anciennement Tulip Inn, l'Astoria Antwerp est situé de façon idéale près de la gare centrale d'Anvers et de la rue piétonne commerçante De Keyserlei. Chacune des 66 chambres a été récemment reliftée, avec un nouvel ameublement et de nouveaux lits aux tonalités douces, et des téléviseurs à écran plat seront bientôt installés.
OÙ MANGER
Panier d'Or
659 Zeedijk-Knokke, Knokke
Des nombreuses tavernes qui bordent le superbe littoral de Knokke, Panier d'Or se démarque. La station, où l'on peut facilement passer une journée en partant tôt de Bruxelles, vaut le détour pour ses plages de sable fin et ses promenades. Entrez dans l'esprit marin avec un bon bol de bouillabaisse – boissons comprises – dans la brasserie haut de gamme d'Ann et Alain Van Geeteruyens, agréablement décorée dans des tons nautiques bleu et blanc, et située face à la Mer du Nord.
Restaurant François
2 Quai aux Briques, Bruxelles
Lorsque le soleil est levé (ou la lune), les fans de poissons et de fruits de mer se rendent chez François, sans conteste le meilleur restaurant de poissons de Bruxelles dans le quartier dédié aux produits de la mer. Sa terrasse sous auvent est située le long de la dernière portion de l'ancien canal où les pêcheurs avaient l'habitude de lancer leur ligne, ce qui donne aux convives l'impression de dîner sur les quais d'un port. Restaurant tenu de père en fils depuis plusieurs générations, François est réputé pour la fraîcheur de ses produits – choisissez votre poisson, la préparation et la sauce (et n'ayez pas peur de demander des renseignements aux serveurs).
Comme Chez Soi
23 Place Rouppe, Bruxelles

Pour une occasion spéciale, laissez-vous tenter par le nirvana en matière de cuisine à Bruxelles. Ce restaurant, dont le nom évoque la simplicité du chez soi, est étonnamment peu prétentieux pour un endroit souvent classé parmi les 100 plus grands restaurants du monde. Mangez dans la somptueuse salle à manger art nouveau et observez le maître chef Lionel Rigolet et son équipe à l'ouvrage, dans la fabuleuse cuisine.
BOIRE UN VERRE
Piola Libri
66-68 Rue Franklin, Bruxelles
Géographiquement dans le quartier européen, mais suffisamment loin des bâtiments officiels, Piola Libre est une combinaison délicieuse de librairie italienne, de magasin de vins, de galerie d'art et de lieu de concert. Les soirées d'été, la terrasse ombragée se remplit de jeunes professionnels buvant à petites gorgées des prosecco, des expressos glacés (essayez d'en trouver un meilleur en ville), du vin ou de la grappa, et savourant des petits plats méditerranéens. La sélection des vins italiens, tous disponibles au verre, est étonnante.
Antique Café
135 Lippenslaan, Knokke
A la fois café hippie, magasin de mobilier et lieu culturel, Antique Café est bien situé dans la principale rue commerçante de Knokke. Depuis les horloges démesurées jusqu'aux valeurs de la Bourse belge affichées au-dessus du bar et aux étiquettes de prix disséminées un peu partout, le décor a un charme tranquille. Que vous veniez pour une tasse de thé ou quelque chose de plus fort (16 marques de whiskey), ce lieux de rendez-vous cosy est très appréciable.
DON'T MISS / A NE PAS RATER
Folklore
1-3 July
Ommegang, Brussel
The mother of all folklore pageants, the Ommegang, recreates the procession held in honour of Emperor Charles V in 1549.
A l'origine, le premier de tous les événements du monde du folklore, l'Ommegang, recrée la procession organisée en 1549 en l'honneur de l'Empereur Charles-Quint.
15-17 August Flower carpet, Brussels
Every two years, a floral carpet is constructed out of 700,000 or so cut begonias in the middle of Grand'Place.
Tous les deux ans, un tapis floral est construit sur la Grand'Place, à partir d'environ 700 000 bégonias coupés.
Exhibitions
11 July – 12 October
Design from the Fifties & Sixties, Design Museum, 5 Jan Breydelstraat, Ghent
Immerse yourself in the colourful world of pop-culture design from the middle of the 20th century in an exhibition featuring works by Arne Jacobsen, Eero Aarnio and more.
Plongez-vous dans le monde coloré du design de la culture-pop, née au milieu du 20e siècle, dans cette exposition qui présente des réalisations d'Arne Jacobsen, d'Eero Aarnio et bien d'autres.
Festival
July and August
Zomer van Antwerpen
Catch concerts, avant-garde theatre, open-air films and other events in unusual urban venues at the Summer of Antwerp festival.
Notez dans votre agenda des concerts, du théâtre d'avant-garde, des films en extérieur et d'autres événements dans une série d'établissements inattendus dans la ville, durant le Summer of Antwerp festival.
Rock and pop
3-6 July
Rock Werchter, near Leuven
Lenny Kravitz, Radiohead and REM all feature in this year's line-up at the popular four-day music festival.
Lenny Kravitz, Radiohead, Kaiser Chiefs et REM sont tous à l'affiche cette année parmi les nombreux groupes qui seront en concert à ce festival musical de quatre jours, bien connu du public.
14-16 August
Pukkelpop, near Hasselt
Held since 1985, this annual festival of alternative music has built up a real cult following.
Depuis sa première édition en 1985, ce festival annuel de musique alternative a réussi à se forger un réel public culte.
Jazz
10-20 July
Ghent Jazz Festival
Enjoy 10 days of mainstream and avant-garde jazz at this festival (formerly the Blue Note Records Festival), held at the 13th-century Bijloke Abbey.
Participez sans réserve à ce festival de 10 jours de jazz aux tendances actuelle et d'avant-garde (anciennement le Festival Blue Note Records), qui se tient dans l'abbaye Bijloke du 13e siècle.
Classical
29-30 August
Nuit des Choeurs, Villers-la-Ville
End summer with a bang at this choral evening, featuring performances by six choral groups followed by fireworks in the grounds of the ruined Abbaye de Villers outside Brussels.
Terminez l'été en apothéose à cette soirée des choeurs, au cours de laquelle six chorales se représenteront, le tout suivi par un feu d'artifices dans les ruines de l'Abbaye de Villers à l'extérieur de Bruxelles.