Douala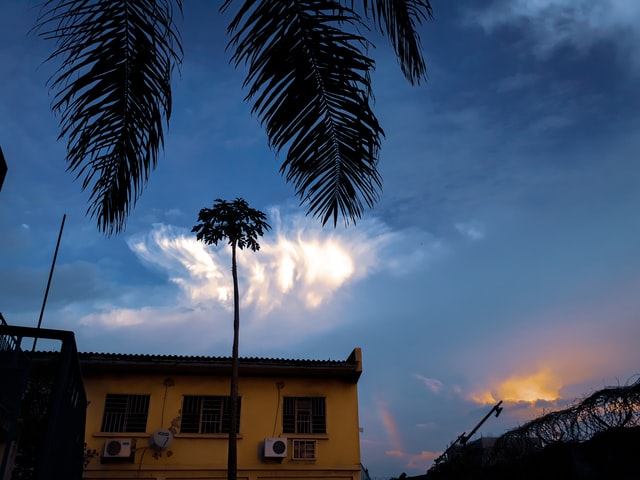 Population (Cameroon): 18,468,000
Currency: CFA franc
Average temp. (Jul-Aug): 25ºC
Country code for Ivory Coast: +237
GETTING AROUND
Douala International Airport is 10km from the city and taxis charge CFA 3,000 (€4.50) in the day and CFA 4,000 (€6) at night to take you into town. First-time visitors are best booking an airport pick-up through their hotel.
EAT OUT
La Fourchette (Rue Franqueville, Akwa) is a popular restaurant, offering Western and African dishes at very reasonable prices. Diners after good local cuisine will not be disappointed with the White House restaurant (located behind SOCAR in Akwa), which also has a good wine list.
DRINK UP
The bar/restaurant 4ème Protocole (Boulevard de la Liberté) is a good spot to watch the rest of Akwa quarter go by. The nightclub has hosted international musicians such as Lucky Dube and Stevie Wonder. Another popular spot is Safari Nightclub (Rue de la Molte Piquet) in the Bonanjo neighbourhood, while Maxim's Club (Rond Point Deido), located in one of the busiest parts of Douala, is open 24 hours and is a good meeting point.
BEST WATERSIDE SPOT
The coastal town of Limbe is one of Cameroon's most popular beachside resorts. About an hour's drive from Douala, it's a picturesque bay with dramatic black sand beaches set against the backdrop of a major mountain region – on a good day you can see Mount Cameroon. If you tire of beachside activities then there's also a wildlife centre, botanical gardens and at Sembe Beach you can even try horse riding.
SE DÉPLACER
L'aéroport International de Douala se trouve à 10km de la ville et les taxis demandent CFA 3 000 (€4,50) durant la journée et CFA 4 000 (€6) la nuit pour vous emmener au centre-ville. Il est autorisé de négocier, mais aux visiteurs qui débarquent pour la première fois, il est recommandé de réserver via leur hôtel pour arranger une prise en charge à l'aéroport.
OÙ MANGER ?
La Fourchette (Rue Franqueville, Akwa) est un restaurant remarquable, proposant à la fois des plats occidentaux et africains à des prix très raisonnables. Les convives en quête de bonne cuisine locale ne seront pas déçus par le restaurant White House (situé derrière SOCAR à Akwa), qui offre un menu ainsi qu'une carte des vins à bon prix.
BOIRE UN VERRE
Le bar/restaurant 4ème Protocole (Boulevard de la Liberté) est un bon endroit pour observer le va-et-vient du quartier d'Akwa. Ce nightclub a accueilli des stars de la musique internationale comme Koffi Olomide, Lucky Dube et Stevie Wonder. Safari Nightclub (Rue de la Molte Piquet) est un autre lieu couru de la nuit dans le quartier de Bonanjo, tandis que Maxim's Club (Rond Point Deido), situé dans une des parties les plus fréquentées de Douala, est un bon point de rencontre, ouvert 24 heures sur 24.
LES PLUS BEAUX ENDROITS DU RIVAGE
La ville côtière de Limbe est l'une des stations balnéaires les plus populaires du Cameroun. À une heure environ de route de Douala, c'est une baie pittoresque avec de magnifiques plages de sable noir, se déroulant en contrebas d'une montagne imposante – les jours où le ciel est dégagé, vous pouvez voir le Mont Cameroun. Si vous avez envie d'autre chose que la plage, vous trouverez également un centre de la faune, des jardins botaniques et sur la plage de Sembe, vous pourrez même vous essayer à l'équitation.
HOE GERAAK JE ER?
Douala International Airport ligt 10 km buiten de stad en taxi's vragen voor een rit naar de stad CFA 3000 (€ 4,50) overdag en CFA 4000 (€ 6) 's nachts. Onderhandelen mag, maar wie voor het eerst het land bezoekt, laat zich het beste ophalen door zijn hotel.
UIT ETEN
La Fourchette (Rue Franqueville, Akwa) is een voortreffelijk restaurant dat Westerse en Afrikaanse gerechten serveert tegen heel schappelijke prijzen. Wie van de lokale keuken wil proeven, moet beslist naar het White House restaurant (achter SOCAR in Akwa), met zijn betaalbaar menu en indrukwekkende wijnlijst.
EEN DRANKJE
Bar/restaurant 4ème Protocole (Boulevard de la Liberté) is een ideale plek om de rest van de Akwa-wijk gade te slaan. De nachtclub mocht al internationale muzieksterren verwelkomen zoals Koffi Olomide, Lucky Dube en Stevie Wonder. Nog een populaire nachtclub is Safari Nightclub (Rue de la Molte Piquet) in de Bonanjo-wijk. Maxim's Club (Rond Point Deido), gelegen in een druk gedeelte van Douala; 24/24u open en is een uitstekend trefpunt.
HET BESTE AAN HET WATER
Het kuststadje Limbe is een van Kameroens populairste badplaatsen. Deze pittoreske baai, met zijn zwarte zandstranden, ligt op een uur rijden van Douala. Het grenst ook aan Mount Cameroon, die je met wat geluk van daaruit kunt zien. En als je het strand beu bent, zijn er nog een dierenpark en botanische tuinen. Op Sembe Beach kan je zelfs paardrijden.