Hip Hideaways
As the holiday trend for African safaris and beach breaks becomes more mainstream, regular visitors keep their ears to the ground for news of the destinations of the moment. Richard Trillo spotlights five corners of a continent that never fails to surprise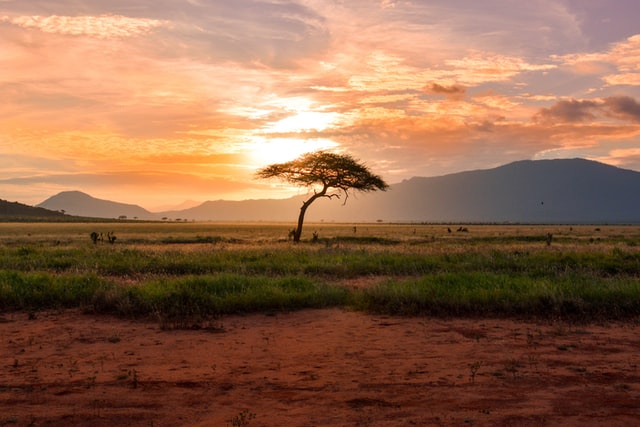 The Gambia
Tropical forests, sandy beaches, bustling markets, a rich cultural heritage and utterly charming locals – The Gambia may be diminutive, but it's a spectacular country with plenty to offer.
Reason to go Chill out at Makasutu Culture Forest, situated on a meandering tributary of the River Gambia and encompassing a variety of eco-systems, including palm forest, mangroves and savannah. Less than an hour's drive from Banjul, Makasutu is actually a private reserve that's run as an ecotourism project. Join a local guide on a forest walk, keeping an eye out for chattering baboons, mongoose and monitor lizards. Or take the luxurious lazy option and drift along the river in a pirogue, binoculars in hand, ready to get a close up of the local birdlife.
Stay at the Mandina River Lodge, an absolutely stunning eco-retreat. Solar-powered floating lodges reached by wooden walkways or boats are built entirely of wood and feature open-air bathrooms, while slightly set back from the river is a series of strikingly designed jungle lodges with roof terraces looking out over the mangroves.
Burundi
The fact that tourism is still very much in its infancy in this charming country is a huge part of its appeal for savvy travellers wanting to escape the crowds. And little Bujumbura (know simply as Buj), with its dazzling beaches stretching beneath green mountains, has some exceptional assets.
Reason to go Head for Saga Beach, 5km north-west of Buj, where Lake Tanganyika's waves lap on the pearly sand. Early in the day, it's almost deserted and perfect for safe, clean swimming, while late afternoon you'll find boat rides, beach food, cold drinks and even musical entertainment on offer. A short drive along the lake shore lies the pocket-sized Rusizi National Park, an estuarine environment where you can see hippos, sitatunga (marsh antelope) and an array of birdlife. If you have time, drive south through the hills overlooking the lake into Tanzania. Here you can visit primatologist Jane Goodall's world-famous chimpanzee sanctuary at Gombe Stream, on the forested lakeshore. It's just over the border, but you can only get there by boat, so you need to continue to the port of Kigoma, about 160km by road from Bujumbura.
Stay at the high-end Hotel Club Du Lac Tanganyika (Chaussée d'Uvira) or at the delightful Hotel Botanika (Boulevard de l'Uprona). Both hotels are found in the capital, Bujumbura.
Cameroon
With landscapes ranging from desert in the north to rainforest in the south and its extraordinary cultural mix – Baka forest people, Kirdi mountain dwellers, Grassfields kingdoms, Fulani herders – Cameroon is one of Africa's most stimulating and unexpected countries.
Reason to go Hike on the Ring Road in the Grassfields and you'll be gasping with exhaustion and amazement. Exhaustion because progress on the undulating, red-earth road always feels like a work-out, especially after towering thunder clouds have dumped another deluge and reduced the next bridge to a pair of logs. Amazement because the combination of thatched-hut architecture, verdantly forested hills and yellow-green pastures gashed with tumbling streams, lakes and waterfalls is possibly the most overpoweringly beautiful landscape you'll ever see. When visiting local chiefs (fons), it's essential to bring a present of a bottle of schnapps or whisky and share some with your host, which always seems to render the landscape even more amazing as you take your leave.
Stay at Savanna Botanic Gardens hotel, near Bafut , a spacious and beautifully sited hostelry in extensive grounds.
Kenya
Basking in the reflected glory of Barack Obama's electoral success, Kenya has bounced back quickly from its own post- election trauma of early 2008.
Reason to go Do it yourself if you want experiences that are off the beach and safari trail. It's easy to do your own thing: get a good map and a guidebook, rent a 4×4 and just go. Head out of Nairobi's traffic jams and down into the Rift Valley, where the air is clearer and the wildlife still wild. Drive past Naivasha, with its papyrus-fringed lake of snorting hippos, and turn right before Gilgil, where the windsock indicates the rough airstrip at Kigio Ranch. Check in at the gate and, a few kilometres down towards the Malewa River, you're in real bush country, with leaping impala, herds of zebra and slow-motion giraffe.
Stay at Malewa Ranch House on the edge of Kigio Wildlife Conservancy, with five rustic but sumptuously comfortable rooms in the old farmhouse near the river. After a massive breakfast and the best coffee around, the reserve is yours to explore. Cycle out with a ranger to find the white rhinos, kick back and watch birds from the veranda or go for a jungle walk.
Senegal
A combination of French influence, bewitching forests and creeks and its own take on Islam – noisy drumming and singing, dreadlocks and multi-coloured robes – makes Senegal a unique destination.
Reason to go Go clubbing at the weekend, when Dakar is an easy city to enjoy. Hire a cab for the night and get your driver to take you to the capital's best venues. Be sure to stay up and don't bother leaving your hotel before 10pm. The first stop of your soirée should be Thiossane, which is singing superstar Youssou N'Dour's base when he's in town. If it's happening here – the talking drums chattering and the vocals soaring over the guitars – you'll soon be sucked into a flirting melee of sweaty, be-suited dancers of both sexes. If not, pause for a cold Flag and shoot off to Just 4U, where the outdoor stage always has big-name performers revving up the crowd until the small hours.
Stay at Hotel Sokhamon (Boulevard Roosevelt x Avenue Nelson Mandela, ), a sleekly sculpted boutique hotel in the city centre overlooking the Atlantic.