The next big thing
Coffee might be Rwanda's biggest export, but asks John Sannaae, is fruit where its trade future lies?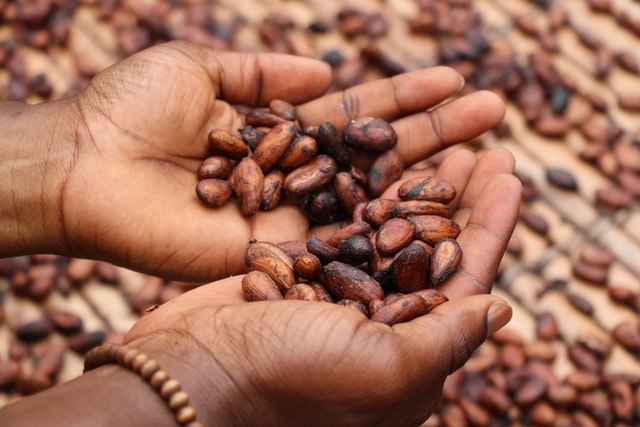 As Rwanda continues to step up its efforts to compete economically on a global level, fruit looks likely to become the country's next major export. In recent years, Rwandan coffee has become internationally renowned, but until now trade in the country's fruit has largely been confined to neighbours such as Uganda and Kenya.
However, Rwanda's recent rapid development and ideal conditions for the cultivation of a large number of fruit crops (including pineapples, passion fruit, bananas and avocados) have led to a dramatic rise in trade further afield.
The government has also recently announced plans to acquire a specific variety of passion fruit to produce concentrate for juice, establishing a processing plant at Nyirangarama. A major barrier for Rwandan produce in the international marketplace until now has been the unprocessed nature of many of its exports, and it is hoped that this plant will increase Rwanda's share of the international passion-fruit trade.
A new deal between Rwanda and Coimex (a clearing and forwarding company) is under negotiation to see 40 tonnes of fruit shipped to Dubai every week, one of several emerging markets for Rwandan exports. Dr Reid Whitlock, head of the Rwanda division of On the Frontier group (OTF), says his company has been working to help understanding of foreign markets:
"Traceability, labelling, branding, quality control, organic production, inspection and ISO certification are now all terms that have meaning in Rwanda, where they would have meant little as recently as five years ago."
With both production and export rates still under capacity, Rwanda's future as a major exporter of fruit looks set to be a promising one.
Le nouveau marché extraordinaire
Le café représente sans doute le plus gros volume d'exportation du Rwanda, mais John Sannaae se demande si les fruits ne sont pas en train de se profiler comme le prochain produit d'avenir
Alors que le Rwanda poursuit inlassablement ses efforts pour se hisser à la hauteur de la concurrence sur le plan international, les fruits sont en passe de devenir le prochain gros produit d'exportation du pays. Au cours des dernières années, le café rwandais a acquis une renommée au plan mondial, mais jusqu'à présent le marché des fruits était resté confiné aux pays voisins comme l'Ouganda et le Kenya. Mais le récent et rapide développement du Rwanda combiné aux conditions idéales d'exploitation d'un grand nombre de cultures (dont les ananas, les fruits de la passion, les bananes et les avocats) ont contribué à une hausse spectaculaire des transactions commerciales.
Récemment, le gouvernement a également annoncé des plans d'acquisition de variétés spécifiques de fruits de la passion dans la perspective de produire du jus concentré, par le biais de l'établissement d'une usine de transformation à Nyirangarama. Jusqu'à présent, l'une des barrières prépondérantes à la commercialisation des produits rwandais sur le marché international était le manque de transformation agroalimentaire d'une grande partie de ses exportations. On espère aujourd'hui que l'usine apportera sa contribution à l'augmentation de la part de marché du Rwanda dans le commerce international des fruits de la passion.
Un nouvel accord entre le Rwanda et Coimex (une société de courtage, de commercialisation et d'expédition) permettra d'expédier chaque semaine 40 tonnes de fruits vers Dubai, l'un des marchés émergeants des exportations rwandaises. Le Dr Reid Whitlock, chef du bureau de l'OTF au Rwanda, explique que sa compagnie a contribué à améliorer la compréhension des marchés, notamment ceux des Etats-Unis et d'Europe : « la traçabilité, l'étiquetage, l'image de marque, le contrôle qualité, la production biologique, l'inspection et la certification ISO sont des notions qui ont une signification aujourd'hui au Rwanda, alors qu'il y a encore cinq ans d'ici, ils ne faisaient pas partie du vocabulaire. » Au vu de la sous-capacité des taux de production et d'exportation, le futur du Rwanda en tant qu'exportateur majeur de fruits apparaît comme extrêmement lucratif.
Dé revelatie
Koffie mag dan het grootste exportproduct van Rwanda zijn, maar is fruit de toekomst voor de handel, vraagt John Sannaae zich af
Nu Rwanda alsmaar meer inspanningen doet om economisch op wereldniveau te concurreren, lijkt fruit het op één na grootste exportproduct van het land te worden. De laatste jaren kreeg Rwandese koffie internationale faam, maar tot nu toe werd de handel in fruit van het land vooral toevertrouwd aan buurlanden Oeganda en Kenia. De snelle ontwikkeling van Rwanda en de ideale omstandigheden voor het verbouwen van een groot aantal fruitgewassen (waaronder ananas, passievruchten, bananen en avocado's) heeft echter geleid tot een aanzienlijke stijging van de handel in het buitenland.
De regering heeft ook onlangs plannen aangekondigd om een specifieke variëteit van passievruchten aan te kopen om concentraat te produceren voor vruchtensap en een verwerkingsbedrijf in Nyirangarama op te richten. Dat veel exportproducten onbewerkt waren, was een grote hindernis voor Rwandese producten op de internationale markt en hopelijk kan dit bedrijf het aandeel van Rwanda in de internationale handel in passievruchten verhogen.
Door een nieuwe overeenkomst tussen Rwanda en Coimex (een bedrijf dat zich bezighoudt met inklaren en verzenden) zal er elke week 400 ton fruit naar Dubai worden verscheept, één van de oprijzende markten voor Rwandese export. Dr Reid Whitlock, hoofd van het Rwandese kantoor van OTF, zegt dat zijn bedrijf heeft gewerkt om markten zoals de VS en Europa te begrijpen: "Traceerbaarheid, etikettering, merken, kwaliteitscontrole, organische productie, inspectie en ISOcertificering zijn allemaal termen met betekenis in Rwanda, terwijl ze vijf jaar geleden slechts weinig zouden betekend hebben." Met zowel productie als exporttarieven die nog steeds onder de capaciteit liggen, ziet de toekomst van Rwanda als exporteur van fruit er erg lucratief uit.