It's a matter of opinion
Compensation aside, it's about time African governments acted on climate change, says Ivorian campaigner Eric Agnero, head of Greencast Africa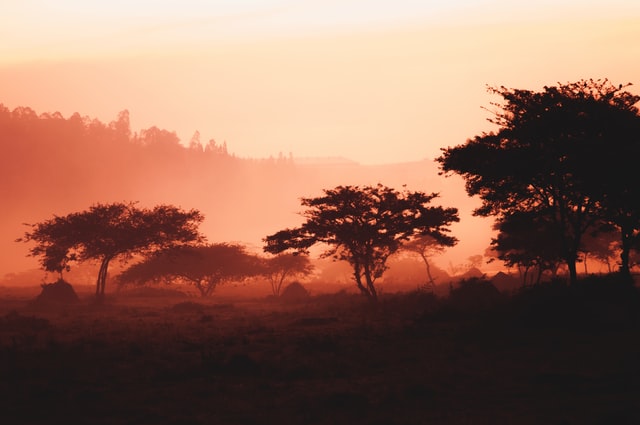 Greencast Africa is an Abidjan-based group of media professionals and scientists, who traveled to the Copenhagen climate summit last December to put pressure on African governments and to provide information to the African media. "We wanted to show that Africa is also concerned by questions about the environment, because it was starting to feel like the environment was just a Western concern," says the group's leader, Eric Agnero.
The summit's resulting Copenhagen Accord included a deal to reduce global emissions and hold the increase in global temperature at less than 2°C. While Agnero admits that "we need to be realistic; 200 years of carbon-addiction can't be eliminated in two weeks," he also asserts that "the Accord has got everyone across Africa discussing global warming."
There was also a pledge of annual support of $100bn (€90bn) to developing countries coping with climate change. "Africans weren't well prepared for Copenhagen," says Agnero. "They came to speak in one voice, but they didn't really understand the problem. I wasn't happy that we were just asking for money. African citizens have the right to breathe clean air and have their forests preserved. Whether any money comes or not, our leaders need to accept their duty to protect our environment."
C'est une question d'opinion
Les compensations ne suffisent pas : il faut que les pays africains agissent face au changement climatique, insiste le militant ivoirien Eric Agnero, responsable de Greencast Africa
Basé à Abidjan, Greencast Africa est un groupe de professionnels issus du monde des médias et du monde scientifique, qui se sont rendus au sommet de Copenhague sur le climat en décembre dernier pour faire pression sur les gouvernements africains et fournir des informations à la presse africaine. « Nous voulions montrer que l'Afrique est elle aussi concernée par les questions d'environnement, parce que nous commencions à penser que seul les pays occidentaux s'en préoccupaient. »
L'accord de Copenhague conclu lors du sommet incluait une clause pour la réduction des émissions globales afin de limiter le réchauffement à moins de 2°c. « Il faut se montrer réaliste ; 200 ans de dépendance au carbone ne peuvent pas s'effacer en deux semaines. Mais avant tout, cela signifie que dans toute l'Afrique, d'Abidjan à Nairobi, tout le monde parle désormais du réchauffement global. »
Les participants se sont également engagés à verser un soutien annuel de 100 milliards de dollars aux pays en voie de développement confrontés au changement climatique. « Les Africains n'étaient pas bien préparés à Copenhague. Ils sont venus pour s'exprimer d'une seule voix mais ils ne comprenaient pas vraiment le problème ni ne disposaient de statistiques. Je n'ai pas été satisfait qu'on se soit contenté de réclamer de l'argent. Les citoyens africains ont le droit de respirer de l'air sain et de préserver leurs forêts. Argent ou pas, nos dirigeants doivent accepter leur devoir de protection de l'environnement.
Het is een kwestie van opvatting
Afgezien van vergoeding, moeten de Afrikaanse regeringen iets doen aan de klimaatsverandering, zegt de Ivoriaanse voorvechter Eric Agnero, hoofd van Greencast Africa
Greencast Africa is een groep van professionals uit de media en wetenschappers met hoofdkantoor in Abidjan, die vorig jaar in december naar de klimaattop in Kopenhagen afreisden om druk op de Afrikaanse regeringen uit te oefenen en om de Afrikaanse media van informatie te voorzien. "We wilden aantonen dat de milieuvraagstukken Afrika ook aanbelangen omdat we begonnen te denken dat het milieu enkel een zorg was voor het westen."
Het uit de top resulterende Verdrag van Kopenhagen omvatte een overeenkomst om de wereldwijde uitstoot te verkleinen met als doel de wereldwijde temperatuurstijging onder de 2C° te houden. "We moeten realistisch zijn, 200 jaar van koolstofverslaving kan je niet wegwerken in twee weken. Maar het is vooral een feit dat overal in Afrika, van Abidjan tot Nairobi, de opwarming van de aarde wordt besproken."
Er werd ook de belofte gemaakt om de ontwikkelingslanden die te maken krijgen met klimaatsverandering een jaarlijkse steun te bieden van 100 miljard dollar. "De Afrikanen kwamen onvoorbereid naar Kopenhagen. Ze kwamen om te spreken als één blok, maar ze begrepen het probleem niet echt en beschikten niet over statistieken. Ik was er niet blij mee dat we enkel geld vroegen. Afrikaanse burgers hebben het recht om zuivere lucht in te ademen en we moeten onze wouden in stand houden en beschermen. Of er nu geld komt of niet, onze leiders moeten de taak op zich nemen ons milieu te beschermen."