Roots Festival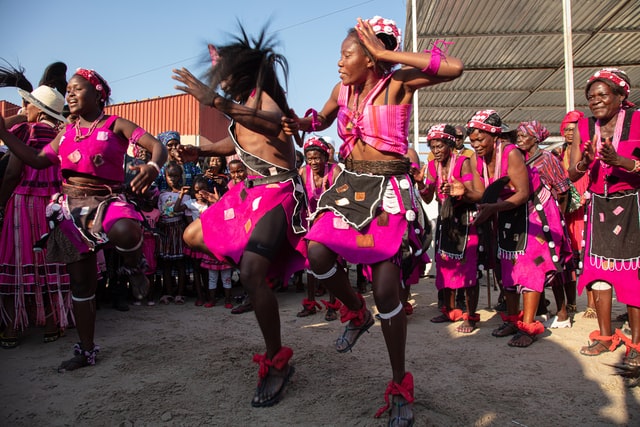 BACK TO THE ROOTS IN BANJUL
Kunta Kinte would have been proud. The 8th International Roots Festival taking place in The Gambia this coming June promises to be one of the best ever. Running under the banner 'Freedom through Culture', this festival – which takes its name from the famous bestseller written by Alex Haley in the late 1970s – is a central point for Africans the world over to reconverge from the Diaspora and find their roots.
Previously an intensive slaving country, today The Gambia is first and foremost a fantastic tourism destination. For the Roots Festival, the country's excellent tourism infrastructure should meet the standards of even the most discerning traveller. One interesting option the organisers are offering is a system of family accommodation whereby visitors can stay with Gambian families – an unusual and potentially enriching method to form close ties with the country where one has one's roots.
RETOUR AUX SOURCES À BANJUL
Kunta Kinte aurait été fier. La 8e édition du Festival international Racines prévue en Gambie au mois de juin prochain, s'annonce d'ores et déjà comme l'une des plus prometteuses. Sous la devise 'La Liberté par la Culture', ce festival, qui tire son nom du célèbre best-seller écrit à la fin des années 70 par Alex Haley, est l'occasion pour les Africains de la diaspora mondiale de se rassembler et de retrouver leurs racines.
Autrefois terre d'intense esclavage, la Gambie d'aujourd'hui est d'abord et avant tout une formidable destination touristique. A l'occasion du Festival Racines, l'excellente infrastructure touristique saura satisfaire les voyageurs les plus exigeants. Parmi les options intéressantes proposées par les organisateurs, citons le système d'hébergement familial, une formule de logement dans des familles gambiennes… une façon originale et enrichissante de tisser des liens étroits avec le pays de ses origines.