City browser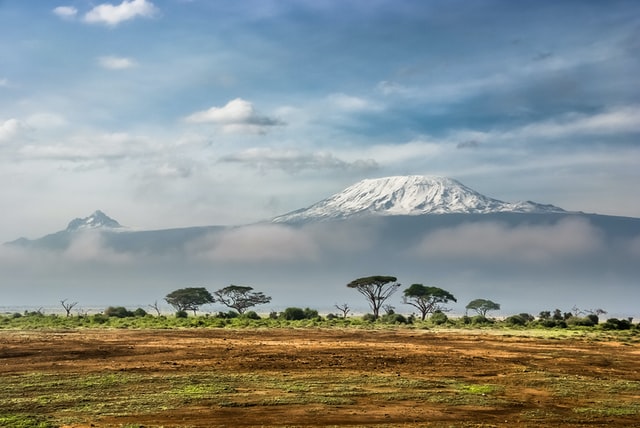 Our round-up of information from across our network to help you make the most of your trip
Parcours des villes
Que vous voyagiez pour affaires ou pour le plaisir, nous avons rassemblé les informations pour que vous puissiez apprécier au maximum votre voyage
Dancing in Dakar / Sortir à Dakar / Dansen in Dakar
The Senegalese capital has earned a reputation as one of the best West African cities for live music and clubbing. Club Thiossane (Sicap Rue 10, La Medina) is owned by music star Youssou N'Dour, who is sometimes found performing there. Understandably it's frequently crowded, but those after a lively night out won't be disappointed
La capitale sénégalaise a acquis la réputation de première ville d'Afrique de l'Ouest pour sa musique et ses clubs de nuit. La grande star de la chanson Youssou N'Dour est propriétaire du Club Thiossane (Sicap Rue 10, La Medina), où il se donne parfois en concert. On comprend que le club soit un endroit couru, mais ceux qui auront le privilège d'y passer une soirée enflammée ne le regretteront pas.
De hoofdstad van Senegal heeft een welverdiende reputatie als een van de West-Afrikaanse steden met de beste live-muziek en clubs. Club Thiossane (Sicap Rue 10, La Medina) is het eigendom van Youssou N'Dour, die er soms ook optreedt. Het is er natuurlijk vaak druk, maar een opwindende avond is gegarandeerd.
Urban Retreat
The Kabira Country Club in Uganda with its modern suites and country cottage accommodation is perfect for a weekend getaway. Located in a secluded area on the outskirts of Kampala, the club had a revamp last year. Guests can unwind with a game of tennis, a dip in the pool, a work out in the state-of-the-art gym or relax in the sauna or steam room. The open-air restaurant has a 'Mongolian night' every Friday evening and a roast on Sunday lunchtimes, while the bar is the perfect spot to enjoy a cocktail or two with fellow members. Children are welcomed with their own supervised play area. Pop along for the day or make a weekend of it.
UN HAVRE EN VILLE
Le Country Club Kabira en Ouganda, avec ses suites modernes dans une demeure rustique, est une halte idéale pour s'échapper le temps d'un weekend. Situé dans un coin retiré des environs de Kampala, le club, fraîchement rénové, propose toute une série de nouvelles activités à ses hôtes: jouer au tennis, plonger dans la piscine, s'exercer dans la salle de gymnastique super-équipée ou encore se détendre dans le sauna ou les bains de vapeurs. Le restaurant à ciel ouvert organise une 'Nuit Mongole' chaque vendredi soir et un barbecue tous les dimanches midi. Les convives peuvent aussi profiter du bar pour engager la conversation autour d'un cocktail ou d'un rafraîchissement. Les enfants sont bienvenus. Arrêtez-vous tout simplement et passezy une journée ou tout le week-end, comme cela vous chante.
WEG UIT DE DRUKE STAD
De Kabira Country Club in Oeganda is met haar moderne suites en bungalows ideaal voor een weekendtrip. De club, op een rustig domein aan de rand van Kampala, is vorig jaar gerenoveerd. De gasten kunnen zich ontspannen met een spelletje tennis, een duik in het zwembad, een workout in het moderne gym of een bezoek aan de sauna of het stoombad. Het openluchtrestaurant heeft elke vrijdag een "Mongoolse avond" en op zondagmiddag is er een barbecue. De bar is de perfecte plek voor een cocktail in goed gezelschap. Voor de kinderen is er een speeltuin met toezicht. Maak er een leuke dag of weekend van!
country codes
| | |
| --- | --- |
| Morocco | +212 |
| Senegal | +221 |
| Gambia | +220 |
| Guinea | +224 |
| Sierra Leone | +232 |
| Liberia | +231 |
| Ivory Coast | +225 |
| Cameroon | +237 |
| DR Congo | +243 |
| Angola | +244 |
| Rwanda | +250 |
| Uganda | +256 |
| Kenya | +254 |
| | |
| | |
Banjul
The Gaya Art Café (Bertil Harding Highway, Senegambia) in Banjul is a magnificently decorated treasure trove showcasing a beautiful collection of African artifacts and work from local craftsmen. It doubles up as a café-restaurant serving tapas, healthy salads and delicious freshly baked bread, perfectly complemented by a superb selection of freshly ground coffee beans from around the world.
Le Gaya Art Café (Bertil Harding Highway, Senegambia) à Banjul est un véritable antre de l'art africain, magnifiquement décoré, qui recèle une étonnante collection d'objets d'artisanat local. Et pour doubler le plaisir, c'est aussi un café-restaurant qui sert des tapas, des salades équilibrées et un pain savoureux cuit à l'ancienne. En fin de repas, dégustez un café fait de grains fraîchement moulus, parmi une sélection du monde entier.
Het Gaya Art Café (Bertil Harding Highway, Senegambia) in Banjul is een schitterend ingerichte schatkamer met een prachtige collectie Afrikaanse kunst en ambachtelijke producten. Maar het is ook een café-restaurant waar u lekkere tapas, gezonde slaatjes en heerlijk vers gebakken brood kunt proeven. De perfecte aanvulling: een heerlijke selectie vers gemalen koffiebonen uit de ganse wereld.

population per country / population par pays / bevolking per land
| | |
| --- | --- |
| russia | 143,420,030 |
| dr congo | 60,085,804 |
| kenya | 33,829,590 |
| morocco | 32,725,847 |
| uganda | 27,269,482 |
| ivory coast | 17,298,040 |
| cameroon | 16,380,005 |
| angola | 11,190,786 |
| senegal | 11,123,832 |
| guinea | 9,467,866 |
| rwanda | 8,440,820 |
| israel | 6,276,883 |
| sierra leone | 6,0 1 7,643 |
| liberia | 3,482,21 1 |
| gambia | 1,593,256 |
CASABLANCA
Anyone coming to Casablanca with the aim of recapturing the romance of the 1942 film could do far worse than visit the bar at Au Petit Poucet (86 Boulevard Mohammed V). A low-key haven in the bustling metropolis, this relic of French colonialism was also once the favoured watering hole of French author and aviator Antoine de Saint-Exupéry before his mysterious disappearance in 1944.
Tout voyageur qui visite Casablanca, avec en tête le désir de retrouver l'histoire d'amour qui a connu la consécration au cinéma en 1942, doit passer par le bar Au Petit Poucet (86 Boulevard Mohammed V). Ce bar tamisé loin du bruit et de la fureur de la métropole, un des derniers témoins du colonialisme français, était autrefois l'escale favorite de l'écrivain et aviateur Antoine de Saint-Exupéry, avant qu'il ne disparaisse mystérieusement en mer en 1944.
Wie naar Casablanca komt in de hoop iets van de romantiek uit de film uit 1942 te ervaren, brengt best een bezoekje aan de bar Au Petit Poucet (86 Boulevard Mohammed V). Dit overblijfsel uit de Franse koloniale tijd, een oase van rust in de drukke metropool, was ooit de vaste stek van Antoine de Saint-Exupéry, de schrijver en vliegenier die in 1944 op raadselachtige wijze verdween.
YAOUNDÉ
For a delicious banana split, head to Restaurant Sihusa (Avenue Kennedy). As well as serving delicious meals and snacks it has a patio dining area that's perfect for people-watching.
Envie d'un délicieux banana split? Alors cap sur le Restaurant Sihusa (Avenue Kennedy), qui sert des plats et des snacks succulents. On peut également manger dans le patio, un endroit agréable pour voir du monde.
Voor een verrukkelijke banana split moet u naar Restaurant Sihusa (Avenue Kennedy). U vindt er een uitstekende keuken, lekkere hapjes en een patiorestaurant waar u kunt genieten van het komen en gaan van de mensen.
RWANDA
Make sure you catch a movie at the second annual Rwanda Film Festival (16-30 March) in and around the Centre Culturel Français in Kigali, as well as in various rural and urban locations in Butare, Cyangugu and Kibuye. Themed around regional cooperation for audiovisual excellence in Central and East Africa, the event promises exciting collaborations from a national film industry that is starting, deservedly, to flourish. It's open to professionals and the general public alike.
Si vous voyagez en Afrique, ne manquez pas le second Festival Annuel du Film du Rwanda (16-30 mars) avec de nombreuses réalisations présentées au Centre Culturel Français de Kigali, et dans d'autres salles des villes ou des villages environnants, à Butare, Cyangugu et Kibuye. Cet événement répond à la nécessité de créer une véritable dynamique de production entre les régions, capable de susciter une création cinématographique de qualité en Afrique centrale et de l'Est. Les résultats sont très prometteurs, laissant entrevoir des collaborations permettant l'éclosion d'une industrie nationale de l'audiovisuel. Le festival s'adresse autant aux professionnels qu'au grand public.
Pik een filmpje mee op het tweede jaarlijkse Rwanda Film Festival (16-30 maart) in en rond het Centre Culturel Français in Kigali en in verscheidene steden en dorpen, in Butare, Cyangugu en Kibuye. Het festival staat in het teken van de regionale audiovisuele samenwerking in Midden- en Oost-Afrika. En zorgt voor interessante collectieve projecten van een jonge nationale filmindustrie die een welverdiende bloei kent. Zowel Professionals als het grote publiek zijn welkom.
Back to Nature / Le côté sauvage / Terug naar de natuur
Kenya
Don't be put off by its sinister name, Hell's Gate National Park is not as inhospitable as it sounds. Located just over an hour's drive from central Nairobi, its name derives from a belief by local tribesmen that the earth was split in two at this very spot. With its hot springs, red cliffs and spectacular deep gorges, the park proved to be the perfect backdrop to scenes for the movie Tomb Raider II.
Le Parc National Hell's Gate n'a d'effrayant que le nom. A une heure de route à peine du centre de Nairobi, il doit son appellation à une croyance partagée par une tribu locale, selon laquelle la terre était divisée en deux précisément à cet endroit. On y découvre un paysage de toute beauté avec des sources de vapeurs chaudes, des colonnes rocheuses volcaniques et des gorges spectaculaires. Le parc constitue un décor de rêve pour les scènes du film Tomb Raider II.
Laat u vooral niet afschrikken door de sinistere naam, het Hell's Gate National Park is niet zo onherbergzaam als het klinkt. Het ligt op iets meer dan een uur rijden van het centrum van Nairobi en dankt zijn naam aan het geloof van de plaatselijke stammen dat de aarde op deze plek in tweeën werd gespleten. Met zijn hete bronnen, rode kliffen en spectaculaire diepe ravijnen was het park het gedroomde decor voor de film Tomb Raider II.
Sierra Leone
Thirty minutes drive from central Freetown is the Tacugama Chimpanzee Sanctuary, a 100-acre reserve established in 1995 to rescue and rehabilitate orphaned and abandoned chimpanzees. The sanctuary currently houses more than 60 chimps in fenced enclosures of the rainforest, providing visitors with a guilt-free exhibition of one of Africa's most endangered animals.
Visitez à 30 minutes de route du centre de Freetown, le sanctuaire des Chimpanzés de Tacugama, une réserve de 100 acres fondée en 1995 dans le but de sauver et de réhabiliter des chimpanzés orphelins ou abandonnés. A l'heure actuelle le sanctuaire abrite plus de 60 primates protégés de la forêt pluviale dans des espaces clôturés, ce qui permet au visiteur de découvrir une des espèces les plus menacées d'Afrique dans de bonnes conditions.
Op een half uurtje rijden van het centrum van Freetown komt u in het Tacugama Chimpansee Sanctuary, een 100 are groot reservaat dat in 1995 werd gesticht om verweesde en verlaten chimpansees op te vangen. Er wonen nu meer dan 60 apen in omheinde stukken regenwoud, waar de bezoekers een van de meest bedreigde dieren van Afrika kunnen bewonderen zonder zich schuldig te moeten voelen.
Wildlife photographer of the year
Head to London's Natural History Museum (Cromwell Road) for this annual show hosted by the museum and BBC Wildlife Magazine. The exhibition showcases an inspirational collection of the 84 winning and commended entries. Catch the exhibition at the Natural History Museum before 23 April, after which it goes on tour around the UK and the world. For more information visit https://www.nhm.ac.uk/
Photographe de la vie sauvage de l'année
Faites un saut au Musée d'Histoire Naturelle de Londres (Cromwell Road, tel: +44 (0)20 7942 5000) à l'occasion de l'exposition annuelle organisée conjointement par le musée et le magazine BBC Wildlife. L'exposition rassemble une sélection des plus belle photographies nature, primées à l'occasion du concours international. Dépêchez-vous. Cette célébration de la beauté de la vie sauvage au Musée d'Histoire Naturelle se termine le 23 avril, après cette date l'exposition tournera dans le Royaume Uni et à l'étranger.
Natuurfotograaf van het jaar
Bezoek het Natural History Museum in Londen (Cromwell Road) voor de tentoonstelling 'Natuurfotograaf van het jaar', die elk jaar door het museum i.s.m. BBC Wildlife Magazine wordt georganiseerd. U kunt er een boeiende verzameling bekijken van de 84 winnaars en de eervolle vermeldingen bekijken. Zorg dat u niet te laat bent, want op 23 april vertrekt de tentoonstelling op een rondreis door het Verenigd Koninkrijk en de wereld.
Spring funfair
The DOM (17 March to 17 April) is a funfair with a long tradition in Hamburg. It originated in the 14th century and is as popular today as it was back then. Held on the 30-hectare Heiligengeistfeld site, there are over 280 stalls offering activities, crafts, food and amusements of all kinds. Get thoroughly dizzy on one of the state-of-the-art rides or sail up in the big wheel for a glimpse of Hamburg from the air before stocking up on local souvenirs.
La fête du printemps
DOM (du 17 mars au 17 avril) est la grande fête populaire d'Hambourg dont la tradition remonte au 14e siècle. Cette foire qui se tient sur le site de 30 hectares Heiligengeistfeld attire toujours autant de monde aujourd'hui avec ses 280 stands, proposant de nombreuses activités, de l'artisanat, de la dégustation et des attractions à volonté. Un tour de manège vous fera tourner la tête ou une ascension dans la grande roue vous donnera un aperçu de la ville depuis une hauteur vertigineuse. A votre descente, n'oubliez pas de ramener un petit souvenir.
Lentekermis
De DOM (van 17 maart tot 17 april) is een Hamburgse kermis met een lange traditie. Hij begon in de 14e eeuw en is vandaag nog even populair als toen. Op het 30 hectare grote terrein van Heiligengeistfelde staan meer dan 280 kraampjes en attracties met allerlei activiteiten, ambachten, lekkers en amusement. Laat uw hoofd op hol brengen op een van de moderne attracties of stap in het reuzenrad en geniet van het panorama over Hamburg. Na al die opwinding kunt u een paar plaatselijke souvenirs inslaan…