Belgium's place in the sun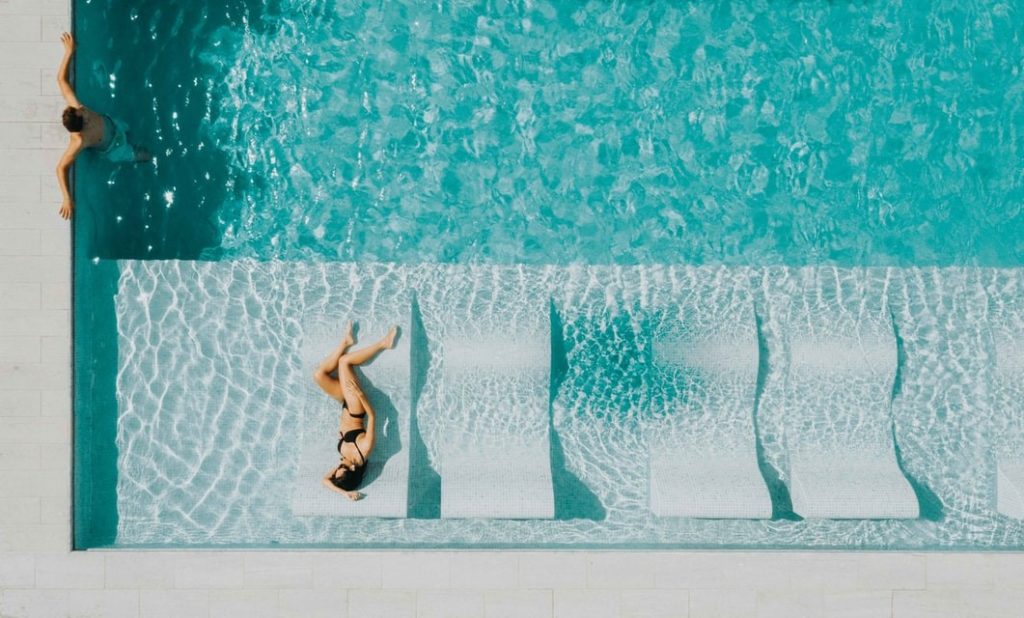 Fantastic man-made beaches, great bars, fabulous restaurants and even something for art-lovers . . . Debbie Pappyn reveals how outdoor entertainment is where it's at this summer in Belgium
City beaches
The newly renovated Bassin Béco, where you'll find Bruxelles Les Bains (Brussels Beach), is Belgium's most popular hotspot during summer. Thousands of tonnes of sand have been deposited on the 1km long stretch of temporary beach, which boasts 200 deckchairs and is flanked by restaurants, shops, bars and straw huts, serving drinks and snacks from around the world.
There are plenty of sports activities to keep you entertained, from beach volleyball to frisbee tournaments, and there's a designated play area for children. This year, the beach has taken a 'zen and wellbeing' theme and features a massage centre, feng shui workshop, relaxation techniques, yoga and more. As night falls, musicians from all around the world take to two stages. Expect all genres, from jazz and rock to salsa and disco.
Brussels isn't the only city to construct an artificial beach. Antwerp has its own version. Rather than the resort atmosphere conjured up in the Belgian capital, Strantwerpen is a more grown-up affair. The temporary stretch of beach is in the city centre, next to the Schelde. Dotted with seating areas and showers, the beach is overlooked by a large terrace and trendy cocktail bar. The concept was dreamed up and designed by Antwerp-based designer Karim Osmani. It is, without a doubt, the place to drink in Antwerp during the hot summer months. So dig out your Miami Vice sunglasses and head down to the beach to see and be seen.
At the nearby docks you'll find another riverfront spot – Zomerbar – a temporary waterfront bar, close to Het Eilandje on the Scheldekaai, set up as part of the Summer of Antwerp Festival. The bar has a view along the Schelde River and, close by, there's an open-air cinema overlooking the river and numerous fair-trade food stalls. Romantics can watch the breathtaking sunset from a special stage. The Summer of Antwerp festival lasts for two months and features daily activities as well as hundreds of performances at venues and public spaces throughout the city.
While it may not quite be a city beach, the Sand Sculpture festival – held in the coastal town of Blankenberge, not far from the city of Bruges – is well worth a visit. Every year sand artists transform specially transported sand mixed with water into fabulous creations. This year the enchanting theme is 1001 nights of Sheherazade. Look out for Aladdin and his magic lamp and for the royal cities of Morocco. Enter the den of Ali Baba to sample traditional Arabic coffee and smoke a shisha. Nearby the pretty medieval city set around a network of canals has no shortage of waterfront bars and restaurants. Numerous open-air festivals and concerts are held along the city's waterways throughout the summer.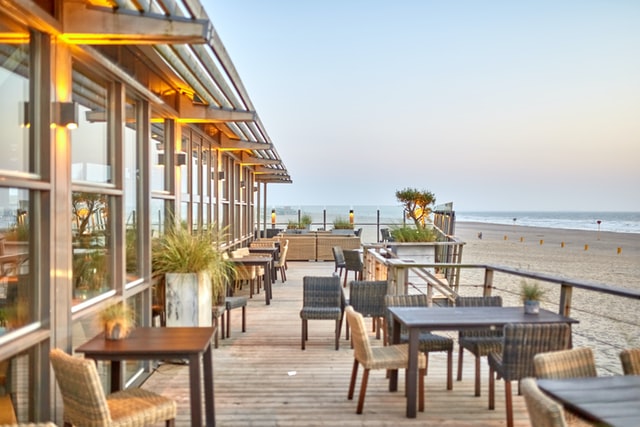 Rhyme and rhythm
If you want to escape the beaches and waterfront bars and are looking for something more artistic in a rural setting, then try the Watou Poetry Summer in Flanders. Wander through this village and discover charming farms and churches, or stop at one of the numerous romantic terraces to taste the food and a hommelbier, the local beer. A perfect spot to relax after a stroll is restaurant 't Hommelhof (Watouplein 17) on the village square. Among the unusual dishes on offer are beer and cheese soup and pheasant braised in beer. Nearby, 't Wit Blad (Steenvoordestraat 16) is not only a good bar but also a meeting point for artists and art lovers.
Need to know
Bruxelles Les Bains, open every day, except Mondays, from 11am to 10pm. Entry is free. Visit the website for more information
The Summer of Antwerp festival runs throughout July and August, the Zomerbar is open from 6.30pm until midnight. Most of the activities are free of charge. Visit https://www.visitantwerpen.be/ for more information.
The Summer in the City festival runs until 10 September. All events are free.
The Watou Poetry Summer runs from 2 July to 10 September. Entrance fee is €9.
Meanwhile, in the Wallonia region, Eupen's Summer in the City festival is the place to be for music and celebration, especially on the weekends when the city comes alive with activity. This year, the festivities have been stepped up and Eupen can rightly claim to be the most musical municipality of East Belgium. The well-loved summer festival includes a traditional Maypole dance and you only need to stroll through the city to discover the non-stop revelry ranging from jazz and blues to world music. Performances are held all over the city.
Un air de soleil en belgique
De superbes plages architecturées, des bars pétillants, de super restaurants et même un petit quelque chose pour les passionnés d'art. . . Debbie Pappyn nous initie aux joies récréatives de l'été en Belgique
Plages en ville
Dans le Bassin Béco récemment réaménagé, vous trouverez Bruxelles Les Bains (Brussels Beach), l'endroit le plus chaud de Belgique durant la saison d'été. Des centaines de tonnes de sable fin ont été entassées sur une longue bande d'un kilomètre de long, créant une plage temporaire avec 200 chaises longues et une multitude de restaurants, de magasins, de bars et de paillotes où l'on sert des boissons et des snacks du monde entier.
Pour garder la forme, les activités sportives ne manquent pas, du volley de plage aux tournois de frisbee et une aire de jeu a été spécialement aménagée pour les enfants. Cette année le thème de la plage est 'zen et bien-être', une approche qui se décline avec un centre de massage, un atelier de feng shui, des techniques de relaxation, du yoga et plus encore. A la tombée du soir, des musiciens de tous les coins de la planète entrent en scène, avec un répertoire dans tous les genres, jazz, rock, salsa et disco.
Bruxelles n'est pas la seule ville à ériger sa plage artificielle. Anvers a lancé sa propre version. A côté de l'atmosphère familiale et bon enfant de la plage de la capitale, Strantwerpen a plutôt des airs de méga club lounge.
La longue bande de sable se situe dans le centre ville, tout près de l'Escaut. La plage est ponctuée d'espaces où se prélasser avec des douches, et en surplomb, domine une grande terrasse avec un bar branché. Le concept a été pensé et réalisé par un designer basé à Anvers, Karim Osmani. C'est sans aucun doute l'endroit où boire un verre à Anvers durant les mois d'été. Chaussez vos lunettes noires style Miami Vice et rendez-vous sur la plage où l'on peut voir et être vu.
Non loin, le long des quais, vous tomberez sur un autre endroit au bord de l'eau, Zomerbar, un bar provisoire, proche de Het Eilandje sur le Scheldekaai, mis en place dans le cadre du Festival d'été d'Anvers. De ce bar atypique, la vue sur les rives de l'Escaut est imprenable et à proximité, un cinéma en plein air culmine également sur le fleuve, entouré de nombreuses échoppes d'alimentation commerce équitable. Les romantiques peuvent admirer le coucher de soleil depuis l'étage. Le
Summer of Antwerp festival dure deux mois, proposant chaque jour de nombreuses activités et des centaines de performances dans différents lieux et espaces publics à travers la ville.
Le festival de Sculpture de Sable qui se tient cette année sur la côte, à Blankenberghe, non loin de la ville de Bruges, n'est pas à proprement parler une plage, mais cette manifestation vaut le détour.
Chaque année, des artistes sculpteurs transforment du sable mélangé à de l'eau dans de fabuleuses créations. Cette année le thème enchanteur des 'Mille et une nuits' est à l'honneur. Partez sur les traces de la lampe génie d' Aladdin et des villes royales du
Maroc. Pénétrez dans la caverne d'Ali Baba qui recèle du café traditionnel d'Arabie et fumez une shisha. A quelques kilomètres de là, la cité médiévale de Bruges vous accueillera avec son enchevêtrement de canaux, où abondent le long des quais, les bars et les restaurants. De nombreux festivals et concerts en plein air sont également prévus le long des embarcadères durant tout l'été.
Rime et rythme
Mais vous désirez peut-être vous échapper quelque temps des plages et des bars du bord de l'eau, à la recherche d'une expérience plus artistique, dans un endroit bucolique, par exemple. Alors essayez le Watou Poetry Summer en Flandres. Une escapade à travers ce village vous fera découvrir des fermes rustiques et des églises. Faites une halte à l'une des innombrables terrasses pour manger un bout et déguster une hommelbier, la bière locale. Le restaurant 't Hommelhof (Watouplein 17, Tel: +32 (0)57 388 024) sur la place du village, est un lieu idéal pour faire une pause après votre parcours. On y sert les plats les plus inhabituels comme la soupe à la bière et au fromage ou le faisan braisé à la bière. Non loin, 't Wit Blad (Steenvoordestraat 16, Tel: +32 (0)57 388 549) est un bar agréable doublé d'un point de rencontre des artistes et des passionnés d'art.
Au même moment, dans la région wallonne d'Eupen s'ouvre le festival Summer in the City, à ne pas manquer pour la musique et les festivités, particulièrement les week-ends lorsque la ville s'emplit d'animation. Cette année, les festivités ont été mises à l'honneur au point qu'Eupen peut se vanter d'être la commune la plus musicale de l'Est de la Belgique. Hautement apprécié, ce festival d'été comprend de la danse traditionnelle Maypole et au détour des rues, laissez-vous surprendre par cette fête continue qui va du jazz au blues et à la musique du monde. Les représentations ont lieu dans toute la ville.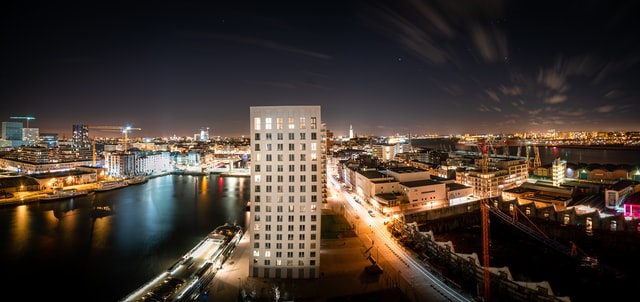 België in het zonnetje
Fantastische aangelegde stadsstranden, leuke bars, geweldige restaurants en natuurlijk ook de nodige kunstevenementen. In België zomeren ze het liefst in openlucht…
Brussel Bad, langs het recent vernieuwde Beco Dok, is beslist de place to be in de hoofdstad deze zomer. Duizenden tonnen aangevoerd zand vormen een strand van een kilometer lang, mét eetstalletjes en strandspelen.
In Antwerpen? Bezoek dan zeker Strantwerpen, een tijdelijk strand op de Scheldekaaien. Naast strandstoelen is er ook een ruim terras met trendy cocktailbar.
Niet ver daar vandaan vindt u op de kaaien de Zomerbar, een sympathieke trekpleister in het kader van het festival 'De Zomer van Antwerpen'. Ontdek ook de hangar in de buurt waar de hele zomer films in openlucht worden vertoond.
Het Zandsculpturenfestival in Blankenberge is zeker een bezoek waard. Wie de landelijke rust verkiest boven de drukte van het strand, bevelen we de Poëziezomer van Watou in de Westhoek aan. Wandel door het charmante kunstdorp Watou en zoek een plekje op een van de romantische terrassen voor een lekker hapje met een glas hommelbier, de plaatselijke specialiteit.
De hele zomer lang vindt in en om Eupen het Summer in the City festival plaats. Trek er heen voor de gezellige sfeer met veel muziek. Vooral in de weekends komt de stad volledig tot leven!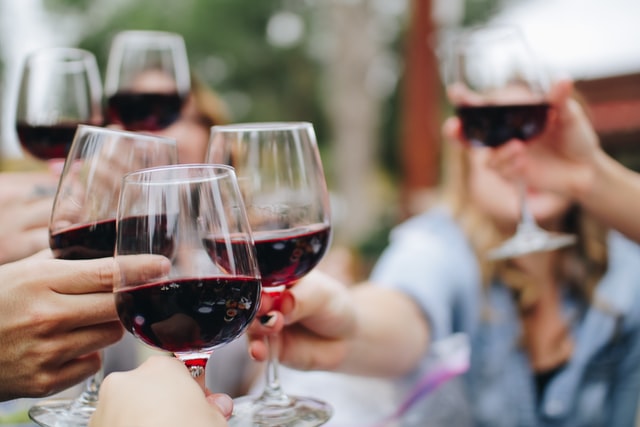 Top 10
Here's our round up of the best terraces for alfresco dining and drinking in Belgium
Découvrez notre choix des meilleures terrasses pour dîner et boire un verre à l'extérieur en Belgique
Kolya
Chaussee de Charleroi
102, Brussels
Hidden within the Hotel Manos Premier, right in the centre of Brussels, this is one of the city's most intimate bars. From the terrace enjoy views overlooking the garden and fountains.
Dissimulé à l'intérieur de l'Hôtel Manos Premier, en plein centre de Bruxelles, c'est un des bars les plus intimes de la ville. De la terrasse, appréciez la vue sur le jardin et ses fontaines.
Les 2 Frères
Avenue Vanderaey 2,
Brussels
Come to this restaurant for the decor, the wonderful food and to escape the noise of the city on a secluded terrace.
On vient dans ce restaurant pour le décor, la nourriture délicieuse et pour échapper au bruit de la ville, sur la terrasse, loin de tout.
Rooftop bar at the MIM
Montagne de la Couer 2,
Brussels.
The top of the famous Musical Instrument Museum is the unusual setting for this bar-restaurant with its panoramic views over Brussels.
Le toit du fameux Musée instrumental est un endroit plutôt inattendu pour ce bar-restaurant, qui offre des vues panoramiques sur toute la ville de Bruxelles.
Zuiderterras
Ernest Van Dijckkaai, Antwerp
With its large mirrors and windows, this bar offers idyllic vistas over the River Schelde, dotted with boats and cruise ships.
Avec ses grands miroirs et ses larges fenêtres, ce bar révèle des points de vue sur l'Escaut, où voguent de nombreux bateaux et voiliers.
Greek Community House
Vlasmarkt 28, Antwerp
This is a hidden gem in the centre of Antwerp with a pretty courtyard. During balmy summer evenings, expect authentic Greek music and dancing.
Véritable écrin niché dans le centre d'Anvers avec une magnifique cour. Durant les chaudes soirées d'été, préparezvous à de la musique grecque authentique et à de la danse.
Plage d'Amee
rue des Peupliers 2, JambesNamur.
From its idyllic position next to a small beach on the Maas river, this wonderful bar-restaurant boasts contemporary design and good cuisine at reasonable prices.
En plus de sa situation idyllique près d'une petite plage sur les berges de la Meuse, ce fantastique bar-restaurant affiche un intérieur au design contemporain et une cuisine de qualité à des prix raisonnables.
Fort Napoleon
Vuurtorenweg 8400, Ostend
Picture this: sea, sun, dunes and a historic fort built by Napoleon to protect the land from overseas invasions. It can all be inspected from the terrace at this aptly named bar.
Imaginez: la mer, le soleil, les dunes et un fort historique construit par Napoléon pour protéger le territoire des invasions. C'est ce que vous pouvez admirer depuis la terrasse dans ce bar qui porte bien son nom.
Allegro Moderato
Korenlei 7, Ghent
The Graslei is probably the liveliest outdoor area in Ghent. From the terrace of the Allegro Moderato, on the banks of the river Lys, you have a splendid view of it all.
Le Graslei représente sans aucun doute le quartier le plus vivant de Gand. Depuis la terrasse de l'Allegro Moderato, sur les rives de la Lys, vous avez une vue imprenable sur cette partie de la ville.
L'Eau de Vie
Route de Floreffe 37, Riviere (Profondeville)
This restaurant in the middle of a small forest has one of the most interesting wine lists in Wallonia. Book a table on the terrace from where you can enjoy mesmerising views of a small river and waterfall.
En plein milieu d'une petite forêt, ce restaurant propose l'une des cartes de vins les plus intéressantes de toute la Wallonie. Réservez une table en terrasse d'où vous pourrez apprécier des vues étonnantes sur une rivière et une chute d'eau.
De Waterput
Rondsaartstraat 1, Oostkerke/Damme
The eccentric chef at this Bruges restaurant serves only one delicious dish. So the only thing you can choose is to be seated outside on the terrace with picturesque views over wide fields.
Le chef un peu excentrique de ce restaurant de Bruges sert exclusivement un seul plat tout à fait délicieux. La seule chose qu'il vous reste à choisir est dès lors votre place à l'extérieur avec une vue pittoresque sur les vastes champs.