City Browser
The round-up of information from across our network to help you make the most of your trip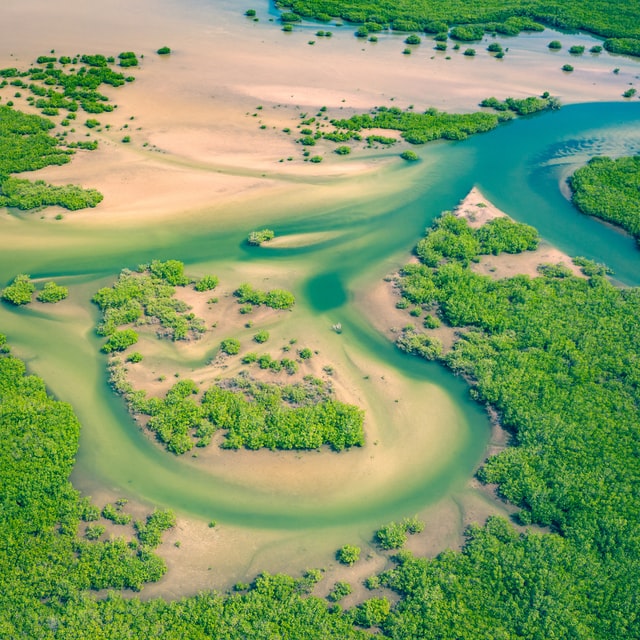 Parcours des Villes
Notre tour des villes pour que vous profi tiez au maximum de votre voyage
Culture vultures…Tour culturel…Cultuuragenda
Cameroon
Cameroon may have plenty of nature and wildlife to admire, but make sure you spend some time exploring its capital Yaoundé as well. Camtours is a local tour operator with friendly, informative guides who will take you on a tour of the city's highlights and provide a real insight into the lives and people of the region. Drive down the 20th May Boulevard to the reunification monument to shed some light on Cameroon culture – the monument symbolizes French, English and Cameroonian unity. Then explore some of Yaoundé's local neighborhoods to experience the diversity of Cameroonian society. Before heading back to your hotel, you can savour a scenic vista of Yaoundé's cityscape, including the presidential palace, from a popular hilltop viewpoint on the periphery of the city.
Cameroun
Le Cameroun est une invitation à explorer la nature et la vie sauvage, mais n'en oubliez pas pour autant la capitale, Yaoundé. Le tour-opérateur Camtours vous fera faire un circuit des hauts lieux de la ville, commenté par des guides locaux très accueillants. C'est une autre manière de découvrir les modes de vie des populations de la région. Descendez du Boulevard du 20 mai jusqu'au monument de la réunifi cation pour un éclairage intéressant sur la culture camerounaise – ce monument symbolise l'unité française, anglaise et camerounaise. Profi tez-en aussi pour repérer les quartiers proches de Yaoundé, refl ets de la diversité de la société. Avant de réintégrer votre hôtel, n'hésitez pas à savourez les vues panoramiques sur la ville, depuis une colline réputée pour le point de vue qu'elle offre sur l'ensemble de la métropole. Vous y distinguerez notamment le palais présidentiel.
Kameroen
Kameroen is alom bekend voor zijn rijke fauna en fl ora, maar vergeet ook de hoofdstad, Yaoundé, niet. De vriendelijke en informatieve gidsen van de lokale touroperator Camtours leiden u rond langs de bezienswaardigheden en leren u de streek pas echt kennen. Voor nog meer inzicht in de cultuur van Kameroen is er het herenigingsmonument, te bereiken via de Boulevard du 20 mai. Het symboliseert de Franse, Engelse en Kameroenese eenheid. Duik vervolgens enkele lokale wijken van Yaoundé in en maak er kennis met de diversiteit van de Kameroenese samenleving. Bewonder vóór uw terugkeer naar het hotel de skyline van Yaoundé vanop de heuvel aan de rand van de stad, met onder meer het presidentiële paleis.
Did you know?
Sierra Leone issued the first ever self-adhesive stamps in February 1964.
Le saviez-vous?
Le tout premier timbre autocollant a été émis par le Sierra Leone en févr ier 1964.
Wist je dit?
Sierra Leone bracht als eerste zelfk levende postzegels uit in februari 1964.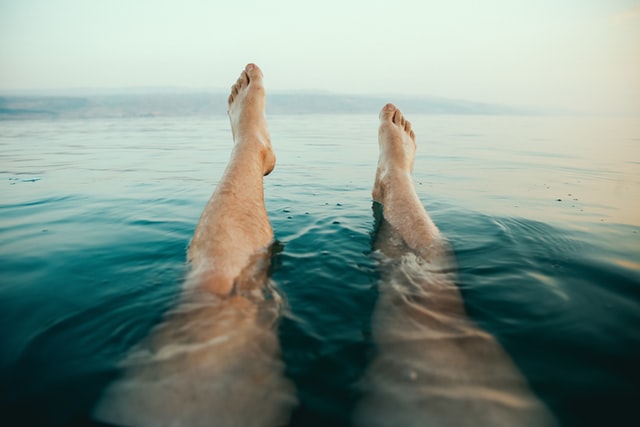 Swim with a view
Isrotel Tower Tel-Aviv 78 Hayarkon Street, Tel-Aviv 63432
If you want to take a break from the hustle and bustle of city life in Tel-Aviv, reach for the skies with a refreshing dip in Isrotel Tower's incredible rooftop pool right in the middle of town. Commanding sweeping views over the city and the Mediterranean, it offers an oasis of peace and quiet away from the buzz of the city below. The hotel's bizarre, spiraling concrete façade is hard to miss and most of the bedrooms have balconies overlooking the city or the sea.
Si vous voulez vous évader de l'effervescence de la ville de Tel-Aviv, montez au septième ciel et faites un plongeon rafraîchissant dans la piscine, qui se trouve sur le toit de la Isrotel Tower. Avec sa vue imprenable sur la ville et sur la Méditerranée, elle constitue une oasis de paix et de quiétude loin de l'agitation qui règne en bas. L'étonnante façade de béton en spirale de l'hôtel ne passe pas inaperçue et la plupart des chambres disposent de balcons qui surplombent la mer.
Even ontsnappen aan de gonzende bedrijvigheid van Tel-Aviv? Zoek dan hogere oorden op voor een duik in het fantastische dakzwembad van de Isrotel Toren. Met zijn indrukwekkend panorama over de stad en de Middellandse Zee vormt het zwembad een heerlijke oase van rust, ver boven het drukke stadsleven. U kunt de bizarre, spiraalvormige, betonnen gevel van het hotel niet missen en de meeste kamers hebben balkons met zicht op de stad of de zee.
Eating out | Où manger? | Uit eten
Turandot
26-5 Tverskoy Boulevard, Moscow, Russia
Style of cuisine: Asian fusion.
The menu: A wide choice of fine Asian food, including sushi, sashimi and dim sum. Alan Yau, of Wagamama and London's Hakkasan, designed the kitchen and the menu.
Atmosphere: It took six and a half years and €40 million to complete the construction of this elegant baroque-style restaurant. The pristine surroundings make this a perfect spot for intimate dinners for couples or small dinner parties.
Expect to pay: €100 (RUB 7800) for dinner for two, including drinks.
Style de cuisine: fusion asiatique.
Le menu: un large choix de plats asiatiques, avec sushi, sashimi et dim sum. Alan Yau, du restaurant chinois Hakkasan de Londres, qui a une étoile au Michelin, y offi cie comme premier chef.
Atmosphère: la construction de ce sublime restaurant dans le plus pur style baroque a pris six ans et demi et un investissement de plus de €40 millions. L'environnement magnifi que fait de cet endroit un lieu magique pour les dîners en tête à tête ou en petits comités.
Niveau de prix: €100 (RUB 7800) pour deux personnes, boissons comprises.
Keuken: Aziatische fusion.
De kaart: Een uitgebreide keuze aan Aziatische gerechten, waaronder sushi, sashimi en dim sum. De hoofdkok is Alan Yau van het Chinese restaurant Hakkasan, dat met een ster bekroond is en zich situeert in Londen.
Sfeer: Het kostte zes en een half jaar en zo'n €40 miljoen om de bouw van dit elegante restaurant in barokstijl te voltooien. De authentieke setting maakt dit de perfecte locatie voor intieme etentjes van koppels of kleine gezelschappen.
De prijs? €100 (RUB 7800) voor twee personen, drank inbegrepen.
Le café de Yaoundé
Quartier Hippodrome, Yaoundé, Cameroon
Style of cuisine: Traditional Italian.
The menu: The café serves up fresh and typically Italian dishes. For appetizers, try the bresaola and avocado shrimps à l'Italienne, and the bruschetta, and grissini. Don't miss the homemade pasta. Finish your meal with desserts like panna cotta and homemade ice cream.
Atmosphere: Relaxed, cozy and informal. You can choose to dine either in the garden or on the terrace.
Expect to pay: €30 (XAF 19 600) for a three-course dinner for two, including wine.
Style de cuisine: Traditionnelle italienne.
Le menu: Le café sert une cuisine du jour, typiquement italienne. En entrée, essayez la bresaola et les avocats aux crevettes à l'italienne ainsi que la bruschetta et les grissini; ne passez pas à côté des pâtes fraîches préparées dans la maison. Terminez le repas avec des desserts comme la panna cotta ou les crèmes glacées maison.
Atmosphère: décontractée, confortable et informelle. Vous pouvez dîner à l'extérieur soit au jardin soit en terrasse.
Niveau de prix: €30 (XAF 19 600) pour un dîner de 3 services, y compris le vin pour deux personnes.
Keuken: Traditioneel Italiaans.
De kaart: Verse en typisch Italiaanse gerechten. Als voorgerecht raden we de bresaola en avocado met garnalen op Italiaanse wijze en de bruschetta en grissini aan. Probeer ook de zelfgemaakte pasta. Besluit de maaltijd met desserts als panna cotta en zelfgemaakt ijs.
Sfeer: Ontspannen, gezellig en informeel. U hebt de keuze uit een tafeltje in de tuin of op het terras.
De prijs? €30 (XAF 19 600) voor een driegangenmenu met wijn voor twee personen.
On the wild side | Escapade Sauvage | In het wilde weg
Kenya
Head out from Nairobi to Kenya's Masai Mara National Park to catch the awesome spectacle of millions of wildebeest as they congregate on the Mara's fertile grasslands. It's all part of the annual cycle known as the Great Migration, which sees wildebeest travelling in hordes from the Serengeti to the Masai Mara in search of fresh grazing grounds. Towards the end of October and November the wildebeest gradually begin their treacherous return journey, crossing crocodile-infested rivers back to the replenished grasslands of the Serengeti.
De Nairobi dirigez-vous vers le Parc National Masai Mara, au Kenya, pour assister au fabuleux spectacle du rassemblement de millions de bêtes sauvages dans les plaines fertiles des Masaïs. Cela fait partie du cycle annuel connu sous le nom de 'Grande Migration' au cours de laquelle les troupeaux d'animaux sauvages voyagent en hordes du Serengeti vers le Masai Mara à la recherche de nouveaux pâturages. Vers la fi n octobre, début novembre, les animaux commencent progressivement leur redoutable transhumance traversant des fleuves infestés de crocodiles de retour vers les plaines à nouveau verdoyantes du parc du Serengeti.
Reis van Nairobi naar het Masai National Park en bewonder de miljoenen wildebeesten op de vruchtbare graslanden van de Masai. Dit indrukwekkende schouwspel maakt deel uit van de 'Grote Trek', waarbij de wildebeesten de regen volgen en in grote kudden van de Serengeti naar de Masai Mara trekken op zoek naar mals gras. Tegen eind oktober/november beginnen de dieren dan aan hun hachelijke terugtocht over rivieren vol hongerige krokodillen naar de verse weiden van de Serengeti.
Don't Miss| A ne pas Rater | Niet te Missen
Take a 117-kilometre trip outside Casablanca, into Morocco's Middle Atlas Mountains, to see the Imilchil Festival (1–30 September), an ancient ceremony celebrating undying love and marriage. Young men and women of the Ait Haddidou tribe – of Berber descent – meet high on a plateau between two lakes. Some 160 marriages are performed during the festivities.
Rendez-vous à 117 kilomètres de Casablanca, jusqu'aux Montagnes du Moyen Atlas, pour assister au Imilchil festival (1–30 septembre) – une cérémonie ancienne en célébration de l'amour éternel et du mariage. Des jeunes gens de la tribu Ait Haddidou– de descendance berbère – se rencontrent sur les hauteurs d'un plateau, au milieu de deux lacs. Près de 160 mariages sont célébrés durant les festivités.
Trek vanuit Casablanca zo'n 117 kilometer de bergen van de Midden-Atlas in om het Imilchil festival bij te wonen (1–30 september). Deze eeuwenoude ceremonie staat in het teken van de eeuwige liefde en het huwelijk. Daarbij ontmoeten jonge mannen en vrouwen van de Berberse Ait Haddidou-stam elkaar op een hoogvlakte tussen twee meren. Tijdens de feestelijkheden worden elk jaar zo'n 160 huwelijken voltrokken.
number of airports | nombre d'aéroports | het aantal luchthavens
1730
russia
243
angola
232
dr congo
224
kenya
60
morocco
53
liberia
51
israel
47
cameroon
35
ivory coast
28
uganda
20
senegal
16
guinea
10
sierra leone
9
rwanda
1
the gambia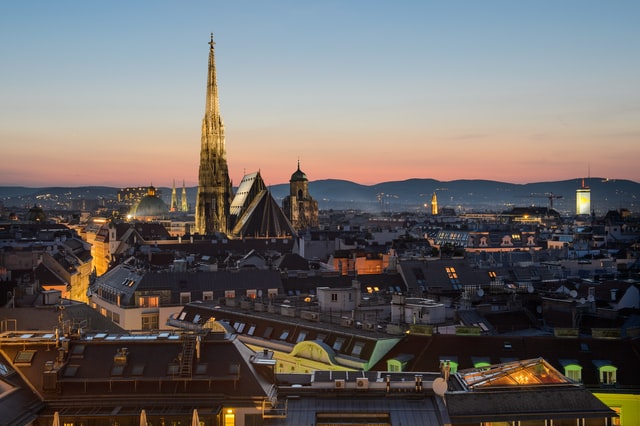 Shop 'til you drop
Markets in Vienna
In a city famed for its diversity, Vienna's markets still have the potential to exhaust even die-hard shopaholics. The 400-year-old Naschmarkt, located near the Kettenbrückengasse subway station in the now trendy neighbourhood of Freihaus, is the oldest, largest, and most famous of all the Viennese markets. Stalls are stacked with gourmet food from Vienna and abroad. In the western end of town, in the Ottakring district, students and artists frequent the Brunnenmarkt. Both the food in the corner cafés and wares in the maze of the market have a Turkish/Balkan/Oriental theme.
Marchés à vienne
Dans la ville de Vienne réputée pour sa diversité, les marchés ont encore le pouvoir de passionner même les acheteurs les plus férus. Le Naschmarkt, vieux de 400 ans, situé près de la station de métro Kettenbrückengasse dans le quartier nouvelle tendance de Freihaus, est le plus ancien, le plus grand et le plus fameux de tous les marchés viennois. Les échoppes regorgent de mets fi ns de Vienne et d'ailleurs. Au nord-est de la ville, dans le district d'Ottakring, les étudiants et les artistes fréquentent le Brunnenmarkt. A la fois dans les cafés du coin et dans les étals du marché, on trouve des aliments de la culture turco-balte-orientale.
Weense markten
De markten in Wenen, een stad bekend om zijn diversiteit, krijgen zelfs de grootste shopaholics klein. De 400 jaar oude Naschmarkt, vlakbij het metrostation Kettenbrückengasse in de nu hippe buurt Freihaus, is de oudste, grootste en beroemdste van alle Weense markten. De kramen bezwijken haast onder de lekkernijen uit Wenen en het buitenland. In het noordwesten van de stad, in de wijk Ottakring, trekken studenten en kunstenaars naar de Brunnenmarkt. Zowel de gerechten in de hoekcafés als de waren in de wirwar van marktkramen hebben een Turks-Balkan-Oosters thema.
Markets in London
It's been an unusually hot summer in London and now that the weather has started to cool, it's the perfect time for outdoor browsing. South of the Thames, gourmands will walk goggle-eyed through Borough Market (London Bridge tube), where fancy food specialties await the deep-pocketed buyer. Hipsters can search for creative, unique curios at the multicultural Brick Lane market (Sunday only) in the East End before sampling the street's famous curries. Meanwhile, Portobello Road Market, on Saturdays in West London's trendy Notting Hill, may have a reputation as being touristy, but it's also huge with a good jewel-to-junk ratio
Marchés de Londres
Londres a connu un été particulièrement chaud et maintenant que la température commence à rafraîchir, c'est le moment parfait pour parcourir les rues de la ville. Au sud de la Tamise, les gourmets déambuleront pour le plaisir de yeux dans le Borough Market, où des denrées spéciales attendent l'acheteur qui a les moyens. Le public plus pop funk, peut dénicher des créations uniques au marché multiculturel Brick Lane dans le East End, avant de déguster un des fameux currys vendus dans la rue. Pour sa part le Portobello Road Market, dans le quartier chic de Notting Hill, dans le West London, peut pâtir d'une réputation de lieu touristique, il n'en est pas moins l'un des plus grands marchés avec un bon ratio perle rare/bricole
Londense Markten
Na een ongewoon warme zomer koelt Londen weer wat af: het ideale moment voor enkele verkenningstochten. Ten zuiden van de Thames kunnen lekkerbekken zich de ogen uitkijken op de Borough Market, waar luxelekkers wacht op gulle kopers. Hippe vogels strijken neer in de multiculturele markt van Brick Lane in East End voor creatieve en unieke curiosa én een kerrieschotel, waarvoor de straat bekend staat. De Portobello Road Market van het trendy West-Londense Notting Hill mag dan wel toeristisch heten, het is en blijft een reusachtige markt met voor elk wat wils
Belgian Design Abroad
During 100% Design, one of Europe's most popular design fairs in London, a select group of Belgian design talent will be shown, courtesy of Wallonie-Brussels International Relations. One of the promising designers is Diane Steverlynck, who focuses on textile and patterns. Another up-and-coming name to look out for, and whose work will be exhibited at the fair in London, is Michael Bihain. One of his eye-catching designs is Be Clear, a flat wall-storage system in stainless steel. 100% Design takes place 21–24 September at Earls Court, London.
Le design belge à l'étranger
A l'occasion de 100% Design, l'une des foires du design de Londres les plus renommées en Europe, un groupe de jeunes designers belges de talent présentera ses créations, grâce au soutien de Wallonie-Bruxelles Relations International (www.wbri.be). L'une des stylistes les plus prometteuses est Diane Steverlynck, qui travaille plus spécifiquement sur les tissus et les motifs. Un autre nom à surveiller de près et dont les réalisations seront également montrées dans le cadre de la foire de Londres est Michael Bihain. L'un de ses projets remarquables se nomme Be Clear, un système de rangement en forme de mur plat en aluminium. 100% Design se tiendra du 21 au 24 septembre à Earls Court, Londres.
Belgisch design in het buitenland
Tijdens 100% Design, zowat de populairste Europese designbeurs die in Londen plaatsvindt, kunnen een selecte groep Belgische designers hun talenten tonen dankzij Brussels International Relations (www.wbri.be). Een van die veelbelovende designers is Diane Steverlynck, die zich toelegt op textiel en patronen. Een andere naam om te onthouden is Michael Bihain, ook te zien op de Londense beurs. Een van zijn opvallende ontwerpen is Be Clear, een vlak wandopbergsysteem in roestvrij staal. 100% Design vindt plaats van 21-24 september in Earls Court, Londen.