Belgian Guide: Food, Places to Stay & Things to Do
Belgium's cities have plenty of attractions for travelers to take in. Here is our monthly pick of restaurants, hotels and events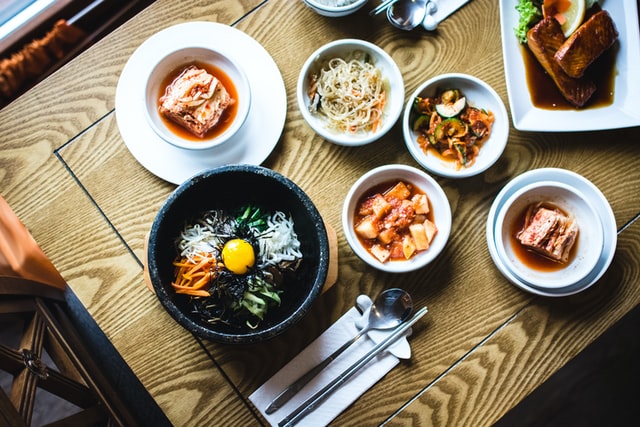 PARCOURS BELGE
Les villes belges sont pleines d'attractions pour les visiteurs. Voici une liste de nos adresses coups de coeur, nos choix d'hôtels, d'expositions et de restaurants
Eating Out / OÙ MANGER
Kafenio
134 rue Stevin, Brussels
Greek Cuisine / La Cuisine Grecque
Greek food lovers should make a beeline for this charming family-owned brasserie conveniently located across the road from the European Commission's Berlaymont headquarters.
Les amoureux de cuisine grecque devraient sans tarder découvrir cette charmante brasserie familiale située de façon pratique, de l'autre côté de la rue du Berlaymont, quartier général de la Commission européenne.
Arcadi
1B rue d'Arenberg, Brussels
Family Friendly / Ambiance familiale
This bustling lunch and late dinner spot at the end of Galeries St Hubert serves up a delectable range of cakes and quiches, many of which cater to vegetarians. The spinach and feta cheese quiche comes recommended.
Ce lieu affairé pour le lunch et les dîners tardifs, au bout des Galeries St Hubert, sert une gamme à se pâmer de gâteaux et de quiches, dont de nombreuses en version végétarienne. Chaudement recommandée : la quiche aux épinards et à la feta.
Le Stelle
53 avenue Louis-Bertand, Brussels
Authentic Italian /  L'Italie authentique
Book early for this justifiably popular delicious Italian dining room that is set in a stunning art-nouveau building near the Parc Josaphat. The black truffle pesto should not be overlooked.
Réservez bien à l'avance pour cette délicieuse cuisine populaire italienne, servie dans une salle à manger de style art nouveau, dans un bâtiment étonnant près du Parc Josaphat. Le pesto à la truffe noire mérite d'être sérieusement considéré.
Cospaia
1 Capitaine Crespel, Brussels
Splash Out / Faire des folies
Highly regarded Brussels chef Jean-Pierre Bruneau is behind this hip local restaurant that serves up traditional Belgian fare. The massive terrace is sure to be a hit in summer but until then dishes such as the beef carpaccio à la Guisseppe Cipriani and création Pierre Marcolini dessert should attract return visits.
Hautement estimé, le chef bruxellois Jean-Pierre Bruneau officie dans ce restaurant qui a la cote et qui propose de la gastronomie belge traditionnelle. L'immense terrasse a tout pour être un hit en été, mais en attendant, les plats comme le carpaccio de bœuf à la Guisseppe Cipriani et le dessert, une création originale de Pierre Marcolini, devraient faire revenir souvent la clientèle.
Bed down in…/ Un Lit Douillet…
Le Deuxième Étage
Ed. Vandervaerenstraat 42 Hoeilaart
This romantic retreat is only a 30-minute drive from the heart of Brussels. The owners are a couple of empty nesters that decided to convert the second floor of their house into two guestrooms. It reflects the couple's passion for ethnic fabrics, furniture and colors. Having just returned from (and fallen in love with) Africa they have styled one of the rooms around the theme of Ebony and the second Marrakech – where both of their daughters own ryads. The hospitality gene is obviously hereditary.
Cette retraite romantique est à seulement 30 minutes de voiture du cœur de Bruxelles. Le couple de propriétaires ont décidé de convertir une partie de leur maison vide, le deuxième étage, en chambres d'hôtes. La décoration du lieu reflète la passion du couple pour les tissus ethniques, le mobilier et les couleurs. Revenus récemment d'Afrique (dont ils sont tombés amoureux) ils ont apporté à l'une des chambres un style tournant autour du thème de l'ébène et à l'autre, l'esprit Marrakech, comme deux de leurs filles possèdent des riads. Le gène de l'hospitalité se transmet visiblement entre les générations.
Chez Gaspart
Avenue Du Mont Kemmel 3 Brussels
Built in 1910, this charming three-room art-nouveau guesthouse has the added bonus of an unrestricted view of Forest Park. The two colorful top floor rooms (Floréale and Boudoir) accommodate two to four people while the larger ground floor suite, caters to longer stays with a fully equipped kitchen and living area. All rooms come with private bathrooms, TVs and DVD players. Don't leave the delicious breakfast table – in the private dining room – without ordering a 'Marcolini' hot chocolate.
Construite en 1910, cette charmante maison d'hôtes art nouveau de trois chambres, offre le plaisir élargi d'une vue sans restriction sur le Parc de Forest. Les deux chambres colorées à l'étage (Floréale et Boudoir) accueillent de deux à quatre personnes tandis que la grande suite du rez-de-chaussée, convient aux plus longs séjours, avec une cuisine totalement équipée et une salle de séjour. Toutes les chambres disposent d'une salle de bain privée, d'une TV et d'un lecteur de DVD. Ne quittez pas la table du délicieux petitdéjeuner servi dans la salle à manger, sans avoir goûté un chocolat chaud 'Marcolini'.
Miauw suites
Marnixplaats 14 Antwerp
Miauw Suites is a bed and breakfast project from quirky upscale Dutch fashion designer Analik. Located in the fittingly trendy Zuid (South), just behind the Grand Museum of Art, the three-story-high building overlooks a charming little square. The three ultra modern suites are light and spacious and include living rooms with an open kitchen which makes them ideal for long or short stays. And if you're wondering about the name, it is simply the sound a cat makes. Much clearer then.
Miauw Suites est un projet de bed and breakfast du designer haut de gamme et branché hollandais Analik. Situé dans le quartier select du sud de la ville, juste derrière le Grand Musée d'Art, le bâtiment de trois étages surplombe une charmante petite place. Les trois suites ultra modernes sont lumineuses et spacieuses, elles comprennent une salle de séjour avec une cuisine ouverte, ce qui s'avère idéal pour les courts ou longs séjours. Et si vous vous demandez ce que signifie le nom, c'est simplement le cri du chat. C'est beaucoup plus clair, non?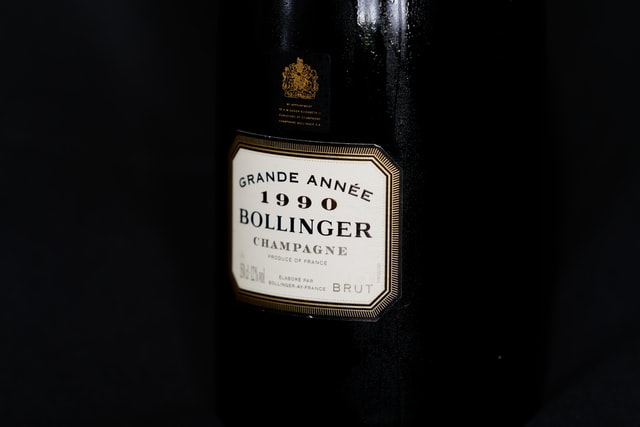 A Glass or Two / Un Vere ou Deux…
Champagne Bar Bouffe and Bollinger
Theaterplein 1 Antwerp
If James Bond drank Champagne (and visited Antwerp), you would find him here. As the first bar (and restaurant) in Continental Europe to have the official Bollinger brand bestowed on it, this is a suitably stylish affair. The red interiors and dim lighting make it one of Antwerp's most opulently seductive and romantic venues. Its location in the city's theater district, makes it the perfect pre- and post-theater pit-stop.
Si James Bond buvait du Champagne (et visitait Anvers), vous le trouveriez ici. Comme premier bar (et restaurant) en Europe continentale à être distributeur de la marque officielle Bollinger, on comprend que ce lieu est une grande affaire de style. Son intérieur rouge et la lumière tamisée en font l'un des rendez-vous les plus richement séduisants et romantiques d'Anvers. Situé en plein cœur du quartier des théâtres, c'est l'endroit idéal pour une halte pré- ou post-spectacle.
Guru Bar
Chaussée de Boondael, 8 Brussels
Located right near hip Flagey Square, this bar is as impossibly trendy as you might expect. The quality selection of wines and tapas makes this venue stand out as does the music that complements the relaxed ambience. Pop in any night of the week for a delicious cocktail at the fantastic central bar and if you're feeling up for it from Thursdays to Saturdays, climb up on a table and dance to the sounds of top DJs.
Situé non loin du quartier hautement branché de la Place Flagey, ce bar super trendy propose un style en parfaite adéquation avec son contenu. La sélection très qualitative des vins et les tapas en font un des endroits à part tout comme la musique 'lounge' qui ajoute une touche de sérénité à l'ambiance. N'importe quel soir de la semaine, entrez pour un somptueux cocktail au monumental bar central et si vous vous en sentez l'énergie, du jeudi au samedi, grimpez sur la table et dansez au son des DJs.
Don't miss / A Ne Pas Rater
Festival of Indian Culture
Until 21 January
If you want to escape the Brussels chill for a couple of hours, until 21 January you can bask in the Festival of Indian Culture at the Palais des Beaux-Arts (Rue Ravenstein 23). The event features three large exhibitions – Eternal Energy: 1,500 Years of Indian Art, which illuminates India's myths and creation cycles; Passages: Contemporary India, with work by the best contemporary Indian artists; and Living the Living Heritage, which highlights preservation work in the temple city of Khajuraho. The event is open Tuesday to Sunday, 10am to 6pm, and Thursdays until 9pm.
Si vous voulez échapper à la grisaille de Bruxelles durant quelques heures, vous avez jusqu'au 21 janvier pour vous plonger dans le Festival de Culture Indienne au Palais des Beaux-Arts (Rue Ravenstein 23). L'événement recense trois grandes expositions – Energie Eternelle : 1 500 Ans d' Art indien, qui fait toute la lumière sur les mythes et les cycles de la création; Passages: l'Inde Contemporaine, avec des œuvres des meilleurs artistes indiens contemporains; et Living the Living Heritage, qui fait valoir le travail de préservation du temple de la ville de Khajuraho. Ouvert du mardi au dimanche, de 10 à 18h, et les jeudis jusqu'à 21h.
Proximus Diamond Games: Tennis Open
10-18 February
The world's top female tennis players will battle it out on the Sportpaleis just outside Antwerp for the coveted trophy, a diamond racket. Players expected to grace the court this year include Anna-Lena, Nadia Petrova, Ana Ivanovic, Kim Clijsters, Dinara Safina and Amélie Mauresmo.
Les plus grandes joueuses de tennis mondiales se disputeront le trophée convoité, une raquette incrustée de diamants, au Sportpaleis juste à l'extérieur d'Anvers. Les top tenniswomen qui sont attendues cette années sur le court, incluent Anna-Lena, Nadia Petrova, Ana Ivanovic, Kim Clijsters, Dinara Safina et Amélie Mauresmo.
Holiday Fair
8-12 February
Plan your vacation at Brussels' annual holiday fair which will be held at the city's major exhibition hall, Brussels Expo. There will be around 110,000 holiday hunters seeking the latest information on destinations in Belgium and beyond.
Planifiez vos prochaines vacances au salon annuel des vacances à Bruxelles, qui se tiendra dans le grand hall d'expositions, à Brussels Expo. Il y aura environ 110 000 chercheurs de séjours prêts à dénicher les dernières informations sur les destinations en Belgique et ailleurs.
International Love Film Festival Mons
9-16 February
The increasingly popular film festival takes place around Valentine's Day every year, attracting almost 30.000 viewers to the Théâtre de Mons and the Imagimons. Every year, the program combines international releases, world cinema, low-budget films, an Italian panorama, children's cinema and events for special-needs children.
Ce festival cinématographique de plus en plus populaire a lieu chaque année aux alentours de la Saint-Valentin, attirant près de 30 000 spectateurs au Théâtre de Mons et à Imagimons. A chaque édition, le programme propose des sorties internationales, des films du monde, des productions à petit budget, un panorama italien, des séances pour les enfants et des événements spécialement conçus pour les petits.