African City Browser
Our round-up of information from across Africa to help you make the most of your trip
Parcours des Villes
Notre tour des villes pour que vous profitiez au maximum de votre voyage
country codes
Angola +244
Cameroon +237
DR Congo +243
Guinea +224

Ivory Coast +225
Kenya +254
Liberia +231
Morocco +212

Rwanda +250
Senegal +221
Sierra Leone +232
The Gambia +220
Uganda +256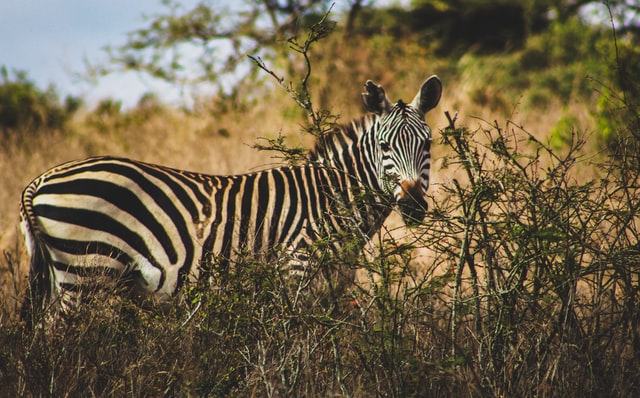 Nairobi
Enjoy the view
Take time out to soak up the Nairobi skyline from the boating lake in Uhuru Park
Profitez du point de vue
Prenez le temps de contempler la ligne d'horizon de Nairobi, depuis le lac du parc Uhuru
Geniet van het uitzicht
Bewonder de skyline van Nairobi vanuit een bootje op het meer in het Uhuru-park
Don't miss
Senegal and Sierra Leone
Mark the 200th anniversary of the Abolition of the Transatlantic Slave Trade Act (25 March) by stopping off at Sierra Leone's Bunce Island, which has a fortress where visitors can see what life was like for slaves during the 1600s. On Gorée Island, Senegal (a 15-minute boat ride from Dakar) mark the anniversary by visiting the Maison des Esclaves museum, which was once used as a holding and transfer point for slaves. For more information, visit https://whc.unesco.org/en/list/26/
Morocco
Competitors battle extreme elements during the Sand Marathon between 23 March and 2 April. The six-day, 243km endurance race is held across the unforgiving Sahara desert.
A NE PAS RATER
Sénégal et Sierra Leone
Marquez le 200e anniversaire du Traité d'Abolition de l'esclavage (25 mars) en repartant sur les traces des esclaves. A Bunce Island, en Sierra Leone, les visiteurs peuvent découvrir l'ancien fort où étaient détenus les esclaves dans les années 1600. Sur l'île de Gorée, Sénégal (à 15 minutes en bateau de Dakar) visitez La Maison des Esclaves, le musée où l'on acheminait les populations que l'on venait de capturer avant la vente.
Maroc
Le Marathon des Sables, qui se déroule au Maroc du 23 mars au 2 avril est une course d'endurance de six jours. Sur un parcours de 243km à travers le désert, les participants doivent faire face à des conditions extrêmes.
NIET TE MISSEN
Senegal en Sierra Leone
Op 25 maart is het 200 jaar geleden dat de trans-Atlantische slavenhandel werd afgeschaft. Wie dit wil herdenken kan terecht op Bunce Island in Sierra Leone, waar een fort staat dat bezoekers de toestanden van de 17e eeuw laat herbeleven. Of bezoek La Maison des Esclaves op het eiland Goree in Senegal, op 15 minuten varen van Dakar. Nu museum, maar toen de plaats waar nieuwe slaven werden opgesloten alvorens te worden verkocht.
Marokko
In het zand bijten? De Marathon des Sables is een zesdaagse uithoudingsrace (243 km) door de Sahara, waarbij de deelnemers het moeten afleggen tegen extreme weersomstandigheden.
Meet… Agnes Souchal, General Manager, Sanaga-Yong Chimpanzee Rescue Centre, Belabo, Cameroon
The Sanaga-Yong Chimpanzee Rescue Centre was started by veterinarian Sheri Speede in 1999 under the auspices of In Defense of Animals-Africa, a non-governmental, not-for-profit organisation. The center is located in the Cameroon rainforest and is home to 57 orphaned chimpanzees. Agnes Souchal, who has been the general manager there for three years, provides a glimpse of what it is like to work with these fascinating primates.
What does the Sanaga-Yong Centre aim to achieve?
The centre works in collaboration with the Cameroon Ministry of Forests and Wildlife (MINFOF) to provide a home in a natural environment for chimpanzees that have been orphaned by illegal hunters and to wage a campaign for the preservation of Cameroon's remaining free-living chimpanzees and gorillas.
Our ultimate aim is to release some of our chimpanzees into the wild, but at the moment, there are no safe areas to do this within Cameroon.
What is life like for the great apes in Cameroon?
They are victims of deforestation – their natural rainforest habitats are destroyed. Roads are built deep into the forest allowing commercial hunters to kill animals and transport the meat to market – chimpanzees and gorillas are considered a delicacy. Young orphans that are too small to eat are sold as pets. Experts predict that great apes could be extinct in the wild within 20 years.
Recently Cameroon took a very encouraging step by making the eating of apes illegal and creating an anti-poaching team that patrols trains, but it will take time to change attitudes.
What does a typical day in your life entail?
I am responsible for the welfare of 57 chimps that live at the centre. I concentrate on enforcing health and safety protocols and supervising employees (caregivers, cooks, construction workers). The chimps are fed four times a day, which is an opportunity to greet everybody and make sure they are okay. We also provide sick villagers with basic medical help.
What is it like living in Cameroon?
My job doesn't really allow me to travel around since captive chimpanzees need constant attention and care, and to be honest I prefer life in the bush! But once in a while I go to Yaoundé and enjoy having fish with fried plantains at the Dolce Vita restaurant. For more information, visit https://www.sychimprescue.org/
RENCONTRE… Agnès Souchal, Directrice générale, Sanctuaire des Chimpanzés de Sanaga-Yong, Belabo, Cameroun
Le Sanctuaire des Chimpanzés de Sanaga-Yong a été mis en place par le vétérinaire Sheri Speede en 1999 sous les auspices de l'organisation non gouvernementale et sans but lucratif 'In Defense of Animals-Africa'. La réserve est située au cœur de la forêt pluviale au Cameroun et elle héberge 57 chimpanzés orphelins. Agnès Souchal directrice du centre d'accueil depuis trois ans nous brosse un tableau de ce que représente le travail de sauvegarde et de réhabilitation des primates.
Quels sont les objectifs du sanctuaire de Sanaga-Yong?
Le centre travaille en étroite collaboration avec le Ministère Camerounais des Forêts et de la Vie Sauvage (MINFOF) dans le but de fournir un cadre de vie dans l'environnement le plus naturel possible aux chimpanzés devenus orphelins, victimes du braconnage. Un autre objectif est la diffusion de campagnes d'informations pour la préservation des chimpanzés et des gorilles vivant toujours en liberté, à l'état sauvage au Cameroun.
Finalement, nous voudrions relâcher nos singes dans la nature, mais à l'heure actuelle il n'existe pas d'espaces sécurisés pour l'envisager.
A quoi ressemblent les conditions d'existence des gros singes au Cameroun?
Ils sont victimes de la déforestation : leurs habitats naturels dans la forêt pluviale sont détruits. Les routes construites au plus profond de la forêt donnent un accès aux chasseurs qui tuent ces animaux pour commercialiser leur viande – les chimpanzés et les gorilles sont hautement appréciés. Les jeunes orphelins étant trop petits pour la consommation sont vendus comme des animaux domestiques. Selon les experts, la race des grands singes à l'état sauvage pourrait s'éteindre d'ici 20 ans.
Le Cameroun a pris récemment des mesures encourageantes en interdisant la consommation de viande de singes et en mettant sur pied la formation de patrouilles anti-braconnage, mais cela prendra du temps pour changer les comportements.
A quoi ressemble l'une de vos journées habituelles?
Je dois veiller au bien-être des 57 chimpanzés qui vivent au sanctuaire. Je dois me concentrer sur le suivi des normes de santé et de sécurité et sur la supervision des équipes (personnel soignant, cuisiniers, ouvriers de construction).
Les chimpanzés sont nourris quatre fois par jour, ce qui donne l'occasion de saluer tout le monde et de s'assurer que tout se déroule parfaitement. Nous fournissons également une aide médicale de base aux villageois. Mis à part la routine inévitable, travailler avec des animaux à Sanaga-Yong est chaque jour une expérience différente.
Appréciez-vous vivre au Cameroun?
Mon job ne me donne pas beaucoup l'occasion de voyager vu que les chimpanzés en captivité réclament des soins et une constante attention…et pour être honnête, je préfère la vie dans le bush! De temps à autre, je me rends à Yaounde où je déguste avec plaisir un poisson avec des bananes plantains frites, au restaurant la Dolce Vita.
ONTMOETING MET…Agnes Souchal, algemeen directeur van het Sanaga-Yong Chimpanzee Rescue Centre, Belabo, Kameroen
Het Sanaga-Yong Chimpanzee Rescue Centre werd in 1999 opgericht door dierenarts Sheri Speede, onder de auspiciën van de NGO In Defense of Animals-Africa. Het ligt in het Kameroense regenwoud en vangt momenteel 57 weeschimpansees op. Agnes Souchal is er inmiddels drie jaar algemeen directeur. Ze vertelt ons kort hoe het is om met primaten te werken.
Wat wil het Sanaga-Yong Centre bereiken?
Het centrum werkt samen met het Kameroense Ministry of Forests and Wildlife (MINFOF). We geven chimpansees die door toedoen van stropers wees werden een thuis in hun natuurlijke omgeving, en voeren campagne voor het behoud van de overblijvende in het wild levende chimpansees en gorilla's.
Ons uiteindelijke doel is om een aantal van onze dieren weer in het wild vrij te laten, maar op dit ogenblijk zijn er in Kameroen geen veilige gebieden.
Hoe is het in Kameroen gesteld met de mensapen?
Ze zijn er slachtoffer van de ontbossing: hun natuurlijke habitat, het regenwoud, wordt vernield. Tot diep in het woud worden er wegen aangelegd zodat commerciële jagers de dieren kunnen doden en het vlees naar de markt kunnen brengen. Chimpansee- en gorillavlees zijn hier delicatessen. Jonge weesapen die te klein zijn om op te eten, worden als huisdier verkocht. Deskundigen voorspellen dat er binnen 20 jaar vermoedelijk geen mensapen meer in het wild leven.
Onlangs heeft Kameroen een grote stap gezet met een verbod op de consumptie van mensapenvlees en de oprichting van een speciaal patrouilleteam dat stropen moet tegengaan. Maar het zal even duren eer we daar resultaten van zien.
Hoe ziet een typische dag eruit?
Ik ben verantwoordelijk voor het welzijn van de 57 dieren in het centrum. Dat doe ik niet vaak zelf, ik concentreer me op gezondheids- en veiligheidsaspecten en zie toe op de medewerkers (verzorgers, koks, werklieden). De chimpansees krijgen vier keer per dag eten, en we checken tegelijk of ze het goed stellen. Zieke bewoners dienen we een basisverzorging toe. Dieren verzorgen is natuurlijk een stuk routinewerk, maar voor het overige is elke dag anders in Sanaga-Yong.
Hoe is het om in Kameroen te leven?
Mijn job belet me om rond te reizen, want chimpansees in gevangenschap hebben constant aandacht en verzorging nodig. Verder bevalt het leven in de bush me uitstekend. Af en toe ga ik naar Yaoundé, voor een lekkere vismaaltijd met gebakken banaan in restaurant Dolce Vita.
Travel Log
The pocket-sized Globetrotter's LogBook is not only fi lled with interesting facts from 192 countries around the world, it also has a space for each national stamp or any other small souvenir you should collect on your travels.
LE CARNET DU VOYAGEUR GLOBETROTTER'S LOGBOOK
Le Globetrotter's LogBook au format poche est une mine d'or d'informations sur 192 pays que compte la planète. Le plus, c'est qu'il réserve aussi des pages pour y recenser les timbres de chaque pays visité ou n'importe quel autre souvenir.
GLOBETROTTER'S LOGBOOK
Dit boekje in zakformaat bevat niet alleen interessante feiten van 192 landen over de hele wereld, maar biedt ook ruimte voor de stempel of een klein aandenken van elk land.
Eating out / Où manger? / Uit eten
Ro-kama
Babadorie Hill, Lumley, Freetown, Sierra Leone
Style of cuisine: European and African.
The menu: Garlic-drenched smoked oysters on toast, delicious cuts of beef with fresh sauces and local twists on African favorites such as the Posse stew or foofoo. Don't miss the freshly picked avocados for a starter.
Atmosphere: This hidden-away, outdoor, plant-filled restaurant has a calming vibe. It is also decorated with family memorabilia giving it a warm, homely feel.
Expect to pay: €38 (404,000 SLL) for a two-course meal for two, with wine.
Style de cuisine: européenne et africaine.
Le menu: huîtres fumées saupoudrées d'ail sur toast, délicieuses pièces de boeufs accompagnées de sauces maison et sélection de grands favoris africains comme le pot-au-feu Posseh. Ne passez pas à côté des avocats du jour en entrée.
Atmosphère: sérénité totale pour ce restaurant retiré, enfoui dans la végétation, éclairé par quelques lanternes éparses. La décoration, en réservant une large place à des souvenirs de famille offre un cadre très chaleureux de maison d'hôte.
Addition: €38 pour deux, pour un menu comprenant deux plats et le vin.
Keuken: Europees en Afrikaans
De kaart: Gerookte lookoesters op toast, heerlijk rundvlees met verse sauzen en lokale varianten van Afrikaanse klassiekers zoals posseh (stoofschotel). Kies als voorgerecht de versgeplukte avocado's.
Sfeer: In dit goed verstopte, met planten overladen restaurant kom je lekker tot rust. Naast lantaarns staan ook familiememorabilia garant voor een warme, huiselijke sfeer.
Budget: €38 voor een tweegangenmenu voor twee, inclusief wijn.
Talisman
320 Ngong Road, Karen, Nairobi, Kenya
Style of cuisine: Fusion of Swahili, French and Thai cuisine.
The menu: Order a mojito and feta and coriander samosas in the courtyard to whet the appetite. For starters, the fi sh soup with coconut milk and the spicy Thai fried prawns with coriander are recommended. And for a main, grilled tilapia fi sh in a spicy coconut sauce served with Masala rice is a top bet.
Atmosphere: A combination of modern African and European design – the leafy courtyard is relaxed while the loungey alcoves inside next to roaring fi res are the defi nition of cosy.
Expect to pay: €87 (10,150 KES) for a two-course meal for two, with wine.
Style de Cuisine: fusion de cuisine swahilie, française et thai.
Le menu: dans la cour extérieure, aiguisez votre appétit en commandant un mojito et des samosas à la feta et à la coriandre. Pour démarrer, nous recommandons le potage au poisson et au lait de coco ainsi que les crevettes thai sautées à la coriandre. En plat principal, au top du menu, dégustez le tilapia grillé dans une sauce coco épicée, accompagné de riz Masala.
Atmosphère: un mix de design contemporain africain et européen; la terrasse ombragée appelle au calme, et à l'intérieur les salons en forme d'alcôves près d'un feu crépitant donnent toute sa défi nition au mot confort. lanternes éparses. La décoration, en réservant une large place à des souvenirs de famille offre un cadre très chaleureux de maison d'hôte.
Addition: €87 pour deux, pour un menu comprenant deux plats et le vin.
Keuken: Fusion van Swahili, Franse en Thaise keuken
De kaart: Bestel vooraf een mojito en samosa's met feta en koriander. Bij de voorgerechten zijn de vissoep met kokosmelk en de pikante gebakken garnalen met koriander aanraders. Kies daarna de gegrilde tilapia met een pittige kokossaus en Masalarijst.
Sfeer: Een combinatie van modern Afrikaans en Europees design. In de groene binnentuin kom je tot rust, terwijl binnen de loungeachtige nissen bij de knapperige haardvuren de gezelligheid zelve zijn.
Budget: €87 voor een tweegangenmenu voor twee, inclusief wijn.