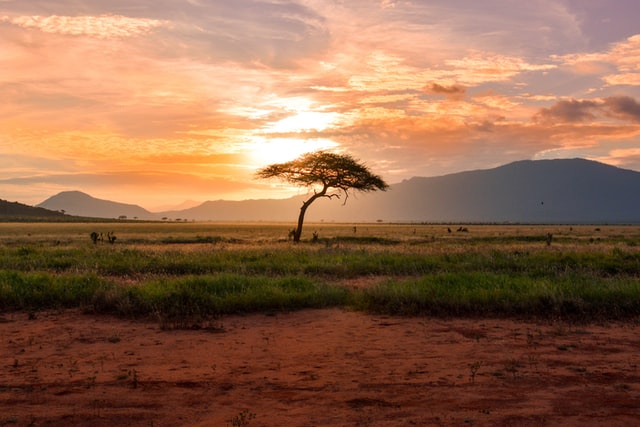 Notes from the front
Paul Delafaille, Country Manager for Angola, worked in 18 different Africa
stations before heading up BA' operations in Luanda, where he
has a first-hand view of a capital that's booming
What set you out on the road to becoming Brussels Airlines country manager in Angola?
Even as a child, I was fascinated by those flying birds- and so, despite my studies in maritime transport logistics, I started my working life as an airline check-in agent. Then I got the call of the wild, and I became a ramp supervisor, alias a red cap. When I took an interim job in operations in Italy, I officially started working in outstations.
You've been in Africa a while – what's so special about it?
I've worked all over Africa – some 18 different stations in total. The various cultures and very different approaches towards working in general can be quite a challenge. It's not always easy, but it can be very rewarding, and I've had the chance to build up an idea of what Africa really is. It's such a beautiful continent. putting aside the more difficult moments (and there were some!!) what remains is a memory of the colours, the difference in characters, the fantastic natural environment and last but not least the genuinely warm welcome.
In what way do you have to adapt your work practices to work efficiently in Luanda?
Portuguese is the national language here, and I don't speak it very well. So this is quite a challenge. But the Angolans are a very warm people, and so they help me with this where they can.
What specifically are the toughest challenges you've encountered in your career?
When I was based in Bujumbura, and had to coordinate the evacuation of the whole of southern Rwanda via Bujumbura. Like any regional instability, these sorts of conditions really test your abilities.
What is the future for business into and out of Angola?
Well, the airline business is booming here. The country has a great development potential in oil and diamonds, and this is attracting a lot of add-on investors. For example the building business is exploding and there's an unprecedented investment level in infrastructure – new roads are under construction 24 hours a day. According to those in the know, Luanda is on its way to becoming the Dubai of Africa.
Notes du front
Paul Delafaille, Country Manager en Angola, a occupé pas moins de 18 postes différents en Afrique, avant de rejoindre la division de Brussels Airlines à Luanda. Aujourd'hui, il assiste en première ligne au développement fulgurant de la capitale
Qu'est-ce qui vous a décidé à devenir country manager pour Brussels Airlines en Angola?
Tout petit déjà, j'étais fasciné par ces oiseaux volants, et malgré des études dans le transport logistique maritime, j'ai démarré ma vie professionnelle comme agent de check-in dans le secteur aérien. Ensuite, j'ai été touché par l'appel des grands espaces et je suis devenu un 'red cap'. Mais c'est seulement à partir du moment où j'ai travaillé comme intérimaire en Italie que je suis officiellement entré dans la catégorie du personnel en détachement.
Vous vivez en Afrique depuis un certain temps déjà. En quoi ce continent est-il si spécial?
J'ai travaillé dans toute l'Afrique, en tout dans 18 missions différentes. C'est un véritable défid'être confronté à une telle variété de cultures et à des approches si divergentes vis-à-vis du travail en général. On ne peut pas dire que ce soit facile tous les jours mais au bout du compte, c'est très gratifiant. Et puis avec le temps, j'ai eu l'occasion de me façonner une image de l'Afrique telle qu'elle est réellement. Ce continent est d'une telle beauté . mis à part les moments les plus difficiles (je ne vous cache pas qu'il y en a eu!!), il vous reste des souvenirs de couleurs, d'individus, de nature fantastique et par dessus tout d'accueil vraiment chaleureux.
Comment devez-vous adapter votre manière de travailler à Luanda pour être efficace?
Ici, la langue nationale est le portugais, que je ne parle pas très bien. C'est aussi une épreuve en quelque sorte. Mais comme les Angolais sont très amicaux, ils m'aident avec cette question de langue dès que c'est nécessaire.
Quels sont les défis les plus ardus que vous ayez rencontrés dans votre carrière?
Lorsque j'étais basé à Bujumbura et que je devais coordonner l'évacuation de toute la partie sud du Rwanda via Bujumbura. Comme toute situation d'instabilité dans une région, ces conditions tendues mettent réellement vos capacités à l'épreuve.
En matière de business, comment se profile le futur de l'Angola?
En tout cas, le transport aérien connaît un boom sans précédent. Le pays a un énorme potentiel de développement grâce au pétrole et aux diamants, ce qui attire un nombre croissant d'investisseurs. La construction immobilière, par exemple, explose littéralement et le niveau d'investissement dans les infrastructures est sans précédent. Nuit et jour, on assiste à la construction de nouvelles routes. D'après les spécialistes, Luanda est en train de devenir le Dubaï de l'Afrique.