ESSENTIAL: DAKAR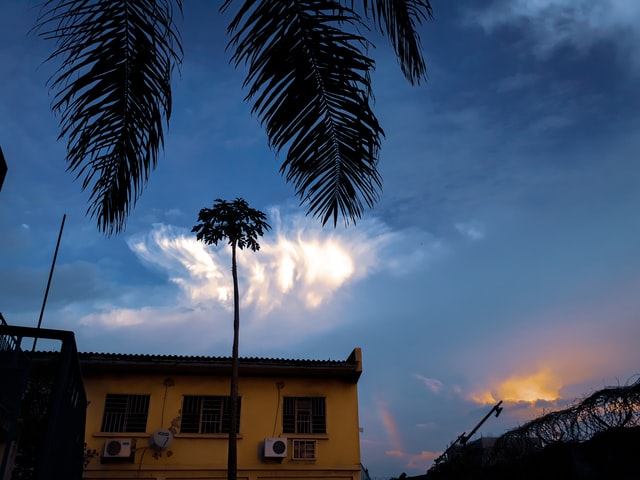 West Africa's cosmopolitan centre of power, Dakar is a bustling, dynamic city teeming with energy, as Chloe Greenbank discovers
COUNTRY CODE FOR SENEGAL +221
Dakar, the capital of Senegal, is located on the country's Atlantic Coast and is Africa's westernmost city – an advantageous departure point for transatlantic and European trade. It is a sprawling metropolis, teeming with traffic and people, and provides all the atmosphere, excitement and activity one might expect from a major African city.
From the airport
Leopold Senghor International Airport is approximately 11km from the city centre, but heavy traffic means the journey can take an hour or more. Check the traffic before you set out on your return. There are plenty of taxis outside the arrivals gate, but be prepared to bargain for your fare. You can expect to pay around €8 (CFA 5,000) for the ride into town. Alternatively, arrange for an airport transfer with your hotel before arriving in Dakar.
Check in
Le Méridien President (Pointe des Almadies), situated close to the airport and just outside the city centre, has all the facilities you would expect from a world-class hotel, but is also surrounded by luxuriant gardens and swaying palm trees. Its beach-front location, combined with the large outdoor pool, gym and selection of shops, restaurants and bars, make it a hotel from home for the business traveler.
Hotel Sokhamon (Boulevard Roosevelt and Avenue Nelson Mandela), meanwhile, is a contemporary boutique hotel with striking African décor featured throughout. Just footsteps from the bustle of Dakar's business district, the hotel boasts a wonderfully chilled ambiance where you can unwind at the end of your working day.

Sofitel Dakar Teranga (Rue Colbert) is also a great choice for the business traveler. Located just off the Place de l'Indépendance, this massive hotel has over 200 rooms and a range of business and conference facilities, from meeting rooms to banqueting facilities. After a day of meetings, you'll welcome the chance to relax in the pool.
Lagon II (Route de la Corniche Est) is located just below the Sofitel Teranga and has the ocean lapping literally at its foundations. This small but characterful hotel is a great choice for those wanting a more personal touch. Currently undergoing a makeover, the hotel's décor is being brought up to date with bright colours and modern fittings. Every room overlooks the Atlantic and features its own balcony. Guests also have access to a gym and private beach.
Eat out
Thanks to Dakar's location on the Atlantic coast, seafood features strongly on menus. But meat lovers and vegetarians are also well catered for, with many dishes displaying a Mediterranean twist that harks back to the country's legacy as a French colony.
■ Breakfast meeting
Set yourself up for the day with delicious pastries and freshly brewed coffee at the Pâtisserie Laetitia (on the corner of Boulevard de la République and Rue Mohamed V).
■ Working lunch
Discuss business affairs in the relaxed surroundings of the Terrou Bi (Boulevard Martin Luther King). This large waterfront complex features a pool, poolside bar, outdoor eating area and its own casino, as well as the main restaurant serving delicious seafood dishes and international cuisine.
■ Impress your client
Want to score bonus points? Then La Fourchette (Rue Parent, opposite Kermel market) is definitely the place to go. Don't be put off by the restaurant's back-street location. Once inside low lighting, funky glassware and contemporary design set the scene. The food is a mix of various cuisines, from Mexican to sashimi, but save room for a dessert such as the divine rôti au chocolat. The service is slick with waiters buzzing around topping up your glass as soon as it's drained.
■ Cheap and cheerful
Chez Néné on the corner of Rue Assane Ndoye and Rue Mohamed V serves good value African food in welcoming surroundings.
Drink up
Dakar isn't short of venues playing live music. The French Institute (Rue Joseph Gomis) is a tranquil arts café by day and a popular live music haunt by night. The Viking Bar (Avenue Pompidou) is another venue with regular live performances. And no trip to Dakar would be complete without dropping by local music legend Youssou N'Dour's club, Thiossane (Sicap Rue 10). With any luck you may even catch the soulful tones of Youssou himself as he belts out traditional Mbalax tunes. Alternatively, the Alizé Club (Avenue Cheikh Anta Diop) is a popular weekend nightspot, Just 4 U (Avenue Cheikh Anta Diop) frequently stages live music shows and Casino du Port (19 Boulevard de la Libération) is sure to keep high rollers entertained.
City culture
Head to l'IFAN (Museum of African civilisation) on Place Soweto for an impressive collection of masks, musical instruments and agricultural tools from all over Africa. The Soumbédioune artisanal village, meanwhile, is a great place to watch local craftsmen at work and pick up souvenirs such as wooden statues. Be prepared to bargain. Just outside the market you will notice Le Petit Train Blanc, which is a great way to make your way around the city.
In your lunch break
Head to Plateau Rue Assane for boutiques selling a wide variety of goods, from clothes to lingerie. There is even a Robert Clergerie shoe shop, a must for the fashion cognoscenti.
Check out
A short 15-minute boat trip away is the car-free UNESCO World Heritage Gorée Island. Less than 1km long, the island was once used as a holding point for slaves before they were transported across the Atlantic. Nowadays it offers an idyllic escape from the bustle of Dakar. Meander among the colonial-style houses before visiting the Maison des Esclaves (an informative and powerful reminder of the country's slave history), the Musée de la Femme (documenting the role of Senegalese women) and the monument honouring the liberation of slaves. Stock up on souvenirs – jewellery, paintings and local handicrafts – at one of the many stalls. For lunch, head to the Hostellerie du Chevalier de Boufflers (on the waterfront) for freshly caught seafood. You can also stay the night here as well as at Auberge Keur Beer.
DAKAR L'ESSENTIELLE
Dakar, le centre des décisions en Afrique occidentale, est une ville cosmopolite qui déborde d'animation et de vie, comme le découvre Chloe Greenbank
Dakar, la capitale du Sénégal, est située au bord de l'Atlantique et à titre de ville la plus à l'ouest de l'Afrique, elle a de tout temps constitué un point de départ du commerce transatlantique et européen. Dakar est une agglomération qui s'étend continuellement, avec toujours plus de trafic et de population. On appréciera son atmosphère trépidante, pleine d'activités, caractéristique des grandes métropoles africaines.
De l'aéroport
L'aéroport International Leopold Senghor est situé à environ 11km du centre de la ville, mais vu l'importance du trafic, ce trajet peut vous prendre une heure ou plus. Vérifiez les prévisions du trafic avant votre retour. Vous trouverez un grand nombre de taxis à votre arrivée, mais vous devrez négocier le tarif de votre course. Pour le centre ville, le prix se monte à €8 environ (CFA 5,000). Autre plan, vous pouvez réserver une navette de l'aéroport vers votre hôtel au moment d'organiser votre voyage à Dakar.
Check in
Le Meridien Dakar (Pointe des Almadies) situé à proximité de l'aéroport, juste en dehors du centre ville, offre tous les services dignes d'un hôtel de catégorie internationale. L'établissement, entouré de jardins luxuriants avec de magnifiques palmiers, fait face à la plage. Sa grande piscine extérieure, son club de fitness, ses boutiques exclusives, ses bars et restaurants, en font un hôtel particulièrement apprécié des voyageurs d'affaires.
L'Hôtel Sokhamon (Bd Roosevelt x Av Nelson Mandela) pour sa part, est un hôtel boutique contemporain où dans chaque recoin, domine un somptueux décor africain. A quelques minutes à peine du centre des affaires de Dakar, l'hôtel constitue un havre de paix et de fraîcheur, idéal à la fin d'une longue journée de travail.
Le Sofitel Teranga Dakar (Rue Colbert) est un établissement prisé des voyageurs d'affaires. Situé non loin de la Place de L'indépendance, ce bâtiment imposant dispose de plus de 200 chambres et d'infrastructures professionnelles parmi lesquelles des salles de conférence, de réunion et de réception. Après une journée chargée, vous apprécierez le plaisir de vous attarder autour de sa piscine accueillante.
Lagon II (Route de la Corniche Est). En contrebas du Sofitel Teranga, littéralement caressé par le clapotis de l'océan, cet hôtel petit mais qui ne manque pas de charme conviendra à tous ceux qui recherchent une touche plus personnelle. A l'heure actuelle en rénovation, l' hôtel remet son décor au goût du jour par l'ajout de couleurs lumineuses et d'aménagements modernes. Chaque chambre dispose d'un balcon qui surplombe l'Atlantique. Les clients ont également accès à une salle de sport et à une plage privée.
Où manger?
Vu la situation de Dakar le long du littoral atlantique, rien d'étonnant à ce que le poisson soit en bonne position au menu. Mais ceux qui préfèrent la viande ou les végétariens ne seront pas en reste, et dans la droite ligne de l'héritage que la France a légué au pays, on retrouve bien souvent une touche méditerranéenne dans de nombreux plats.
■ Rendez-vous matinal
Démarrez la journée comme il se doit avec une variété de succulentes viennoiseries et du café fraîchement passé à la Pâtisserie Laetitia (sur le coin du Boulevard de la République & Rue Mohamed V).
■ Business lunch
Faites une pause dans votre planning et venez rencontrer vos collègues ou vos contacts d'affaires dans le cadre super agréable du Terrou Bi (Corniche Ouest). Ce grand établissement à front de mer se compose d'une piscine- bar et d'un restaurant en terrasse. Il dispose également de son propre casino ainsi que d'un restaurant principal où l'on sert de somptueux plats de fruits de mer et de la cuisine internationale.
■ Impressionnez vos clients
Vous voulez impressionner vos clients ou célébrer dignement un succès commercial ? Rien de tel dès lors que La Fourchette (Rue Parent de l'autre côté du marché Kermel). Ne vous arrêtez pas à la localisation du restaurant dans un quartier qui ne paie pas de mine, car une fois à l'intérieur vous ne pourrez qu'apprécier les lumières tamisées, la vaisselle rutilante et le design contemporain du lieu. La cuisine est un mix de diversités culinaires, allant des plats mexicains au sashimi, mais gardez de la place pour le dessert, surtout pour le divin rôti au chocolat. Pour vous servir, une armée de serveurs attentionnés vous ressert aussitôt que votre verre se vide.
■ Pas cher et chaleureux
Chez Néné (sur le coin de la Rue Assane Ndoye & de la Rue Mohamed V), on sert une cuisine africaine de bonne qualité dans un cadre accueillant.
Sortir le soir
Quant il s'agit de vie nocturne, Dakar ne connaît pas de limites, avec ses fameux établissements où l'on joue de la musique live tous les soirs. Le French Institute (rue Joseph Gomis) est un petit bistrot d''artistes', tranquille la journée, mais qui le soir se transforme en bar de musique live. Tout comme le Viking Bar (Avenue Pompidou) un autre endroit connu pour sa scène musicale. Bien entendu, un voyage dans la capitale sénégalaise ne se Ontsnap aan de drukte van Dakar en neem de boot naar Gorée, op een kwartiertje van de hoofdstad. Dit eiland maakt deel uit van het UNESCO-werelderfgoed en getuigt van de bewogen geschiedenis van het land. Bezoek het Maison des Esclaves en het Musée de la Femme, en geniet vervolgens langs het water van een lunch in de Hostellerie du Chevalier de Boufflers.
Culture urbaine
Découvrez une impressionnante collection de masques, d'instruments de musique et d'outils issus de l'agriculture de toute l'Afrique, à L'IFAN (Musée de la civilisation africaine). Côté artisanat, le village de Soumbédioune est un endroit fantastique pour voir les artisans à l'œuvre, et rapporter quelques souvenirs depuis le sac en peau de croco jusqu'aux statuettes en bois. Préparez-vous à marchander. Non loin du marché, vous remarquerez Le Petit Train Blanc qui s'adresse avant tout aux touristes, mais reste toutefois un agréable moyen de faire le tour de la ville, en serpentant à travers Dakar.
Durant la pause lunch
Allez jusqu'au Plateau, Rue Assane, où les boutiques de couturiers vendent tous les styles de vêtements, lingerie y compris. Vous trouverez même un magasin de chaussures Robert Clergerie, un must pour celles qui connaissent la juste valeur des choses.
Check out
Un quart d'heure seulement suffit pour relier l'île de Gorée au continent. Patrimoine mondial de l'humanité de l'UNESCO, l'île, sur laquelle ne circule aucune voiture (elle fait moins d'1km de long) était autrefois un centre de détention des esclaves avant qu'ils ne soient embarqués par-delà l'Atlantique. Elle offre un cadre idyllique pour une escapade loin de la frénésie de Dakar. Déambulez parmi les maisons de style colonial et les chemins bordés de bougainvillées, visitez la Maison des Esclaves (un musée qui conserve encore la force poignante de l'histoire de l'esclavage dans ce pays), le Musée de la Femme (qui nous donne un aperçu du rôle de la femme sénégalaise dans les sociétés traditionnelle et moderne), le vieux fort Le Castel et le monument érigé en l'honneur de la libération des esclaves. Faites le plein de souvenirs dans l'une des petites échoppes de l'île qui vendent des bijoux, des peintures et d'autres objets d'artisanat local. Dans le prolongement du port, niché dans une petite crique, l'Hostellerie du Chevalier de Boufflers (en bord de mer, tel. 822 5364) sert pour le lunch des fruits de mer frais du jour. Vous pouvez également y loger ou si vous préférez à l'Auberge Keur Beer (tel. 221 821 3801).
Dakar
Dakar, de Senegalese hoofdstad, is een uitdijende metropool met de opgewonden sfeer die je verwacht van een grote Afrikaanse stad.
Le Méridien Dakar (Pointe des Almadies) en het Sofitel Teranga Dakar (Rue Colbert) zijn beide een uitstekende keuze voor de zakenreiziger. Hotel Sokhamon (Bd. Roosevelt en Av. Nelson Mandela) is dan weer een hedendaags boetiekhotel, terwijl Lagon II (Route de la Corniche Est) voor een persoonlijke touch zorgt.
Zoetekauwen brengen zeker een bezoek aan Pâtisserie Laetitia (Bd. de la République) voor lekker gebak met versgebrande koffie. Voor een
(h)eerlijke Afrikaanse keuken trek je naar het gezellige Chez Néné (Rue Assane Ndoye). Indruk maken op een klant doe je best bij La Fourchette (Rue Parent).
Voor nachtraven is het Institut français (rue Joseph Gomis) een populaire plek, mét livemuziek. Heb je geluk in het spel? Bezoek dan het Casino du Port (Bd. de la Libération). In Thiossane (Rue Sicap), de club van muzieklegende Youssou N'douris het in het weekend drummen voor een plaatsje.
Trek voor je portie cultuur naar het IFAN (Afrika-museum). Het artisanale dorp Soumbédioune is dé plek om kennis te maken met plaatselijke ambachtslui, ideaal dus voor originele souvenirs. Zijn boetieks je ding, breng dan een bezoek aan de Rue Assane Ndoye.