Kigali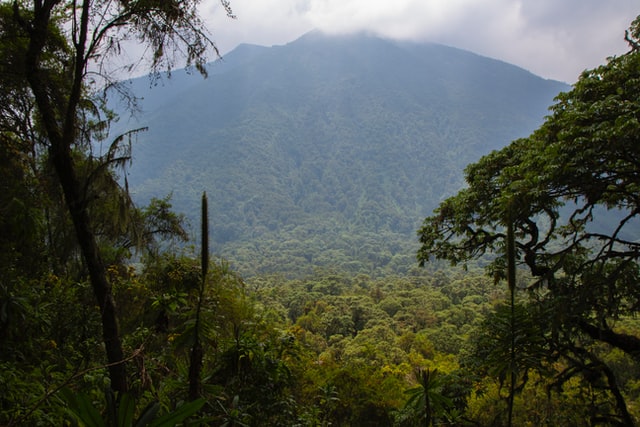 Population (Rwanda): 10,186,000
Currency: Rwandan franc
Average temp. (Jul-Aug): 21.5ºC
Country code for Ivory Coast: +250
GETTING AROUND
Kigali International Airport is only a few minutes' drive from the city centre, but be prepared to pay about RWF 5,400 (€6.40) for a taxi. Some of the big hotels arrange airport shuttles, but you must tell them in advance if you need a meet-and-greet. Motorcycle taxis (boda boda) are cheap and relatively safe (they insist on a helmet for both rider and passenger).
EAT OUT
Babas bar and restaurant (Kigali Business Centre, Kimihurura) serves continental fare and is a good stop either for a quick lunch or a late snack. If you're looking to impress your dinner guests, then head to the Panorama Restaurant (Avenue de l'Armée). Situated on the fourth floor of the Hotel des Mille Collines, it offers panoramic views over the city while you dine on French and international cuisine.
DRINK UP
The MTN Centre (in Nyarutarama suburb) boasts two bars. If you're into televised sports and want to catch the Olympics, then head to Virunga with its multiple screens and screaming fans. For a quieter drink, the Hollywood Bar also offers a fantastic view of the city from its balcony. Just hang on to your Martinis.
BEST WATERSIDE SPOT
The three-hour drive to Lake Kivu on the border with the Democratic Republic of Congo is a lovely journey. The hilly road offers a spectacular vista of the countryside before you arrive at the scenic lake. The poolside area at the Serena Hotel is a wonderful spot to have a sunset drink as you gaze across the lake to DRC.
SE DÉPLACER
Le trajet depuis l'aéroport de Kanombe vers le centre de Kigali ne dure que cinq minutes, mais attendez-vous à payer environ 5 400 francs rwandais (€6,40) pour la course. La plupart des grands hôtels organisent des navettes depuis l'aéroport, prévenezles toutefois à l'avance si vous désirez ce service. Les taxis cyclomoteurs (boda boda) sont bon marché et sûrs (ils insistent sur le port du casque pour le conducteur et le passager).
OÙ MANGER ?
Le bar et restaurant Babas (Centre d'Affaires de Kigali, Kimihurura) sert une cuisine continentale. Si vous cherchez à faire une grande impression sur vos convives, allez sans hésiter au Restaurant Panorama (Avenue de l'Armée). Situé au 4ème étage de l'hôtel des Mille Collines, il offre des vues panoramiques sur la ville avec une cuisine française et internationale à la carte.
BOIRE UN VERRE
Le Centre MTN (dans les faubourgs de Nyarutarama) offre deux bars; si vous êtes férus de sports télévisés et que vous voulez suivre les Jeux Olympiques, faites un saut chez Virunga avec ses écrans multiples et ses fans en folie. Envie d'un verre au calme ? Optez pour le Bar Hollywood, depuis son balcon, les vues sur la ville sont imprenables.
LES PLUS BEAUX ENDROITS DU RIVAGE
Les trois heures de route vers le Lac Kivu à la frontière de la République Démocratique du Congo valent à la fois le périple et la destination. Le voyage le long de la route vallonnée laisse entrevoir des points de vue spectaculaires de la nature environnante avant d'arriver au paysage du lac. La piscine à l'hôtel Serena est un endroit merveilleux pour prendre un verre au soleil couchant et sur la rive opposée du lac, vous pourrez voir Goma, une ville de la RDC, dans le lointain.
HOE GERAAK JE ER?
De internationale luchthaven van Kigali bevindt zich op enkele minuten rijden van het stadscentrum, maar bedenk dat de rit per taxi ongeveer RWF 5 400 (€6,40) kost. Bepaalde grote hotels bieden luchthavenshuttles aan, maar je moet het vooraf zeggen als je opgehaald wilt worden.
EEN HAPJE
Babas bar en restaurant (Kigali Business Centre, Kimihurura) serveert continentale kost. Wil je wat meer indruk maken op je gezelschap? Zet dan koers naar het Panorama Restaurant (Avenue de l'Armée). Op de vierde verdieping van Hotel des Mille Collines biedt het een panoramisch uitzicht over de stad. Geniet hier van Franse en internationale gerechten.
EEN DRANKJE
Het MTN Centre (in de buitenwijk Nyarutarama) telt twee bars. Kijk je graag naar sport op tv en wil je de Olympische Spelen niet missen? Dan moet je in Virunga zijn, met zijn verschillende schermen en schreeuwende fans. Als het iets rustiger mag, kies je best voor de Hollywood Bar, dat van op het balkon een fantastisch uitzicht over de stad biedt.
HET BESTE AAN HET WATER
De drie dagen durende rit naar het Kivumeer op de grens met de Democratische Republiek Congo is de reis en bestemming meer dan waard. Het zwembad van het Serena Hotel is een prachtige plek voor een drankje bij zonsondergang. Aan de andere kant van het meer kan je in de verte Goma zien liggen, een stad in de DRC.