Monrovia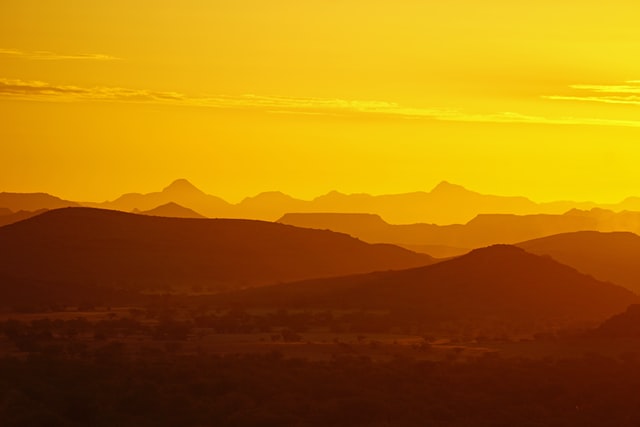 Population (Liberia): 3,335,000
Currency: Liberian dollar
Average temp. (Jul-Aug): 25ºC
Country code for Ivory Coast: +231
GETTING AROUND
Roberts International Airport is 58km from Monrovia. Call ahead to your hotel to organise a ride into town, particularly if you're arriving at night. You can expect to pay between LRD 1,905 (€20) and LRD 4,445 (€45) for airport pick-ups, depending on the type of car you choose. Although fares are cheap, Monrovia's battered yellow taxis aren't the best or safest way to get around town.
EAT OUT
Monrovia has become sushi central with two excellent Japanese-style restaurants – Living Room (Royal Hotel, Tubman Blvd, Sinkor,) and Barracuda Bar (Mamba Point Hotel, UN Drive). But at the end of the rainy season, plush Moroccan restaurant Casablanca (Broad Street, next to Ruby's) feels cozier.
DRINK UP
If the weather holds, Golden Beach (Tubman Blvd, Sinkor) is a great venue for an early evening beer. Kick off your shoes and head for one of the tables in the sand. Otherwise a tried and tested favourite is the Mamba Point Hotel (UN Drive). Its three upmarket bars serve a good selection of drinks in friendly surroundings.
BEST WATERSIDE SPOT
CeCe Beach (across the bridge towards Hotel Africa) is one of the most developed yet relaxing waterside spots in the capital. But be warned: Monrovia's beaches are notorious for powerful rip tides. Nana's Lodge at Robertsport (three hours from Monrovia) is a five-star tented resort with a bar next door, and is ideally situated for a weekend of surfing.
SE DÉPLACER
L'aéroport International de Robertsfield se trouve à 58km de Monrovia. Réservez à l'avance auprès de votre hôtel pour organiser votre transport en ville. Attendez-vous au prix de la course entre LRD 1,905 (€20) et LRD 4,445 (€45) pour les trajets entre la ville et l'aéroport, en fonction du type de véhicule choisi. Les taxis jaunes bosselés de Monrovia ne sont ni les meilleurs transports ni les plus fiables.
OÙ MANGER ?
Ces dernières années, Monrovia est devenu le centre des sushi, avec deux excellents restaurants de style japonais, Living Room (Royal Hotel, Tubman Boulevard, Sinkor) et le Barracuda Bar (Mamba Point Hotel, UN Drive). Autrement, le luxueux restaurant marocain Casablanca (Broad Street, à côté du Ruby) a une dimension plus confortable.
BOIRE UN VERRE
Si le temps se maintient, Golden Beach (Blvd Tubman, Sinkor) est un endroit fantastique pour un apéritif en début de soirée. Enlevez vos chaussures et rejoignez l'une des tables en marchant dans le sable. Autrement, l'hôtel de référence Mamba Point (UN Drive) est un lieu hautement apprécié.
LES PLUS BEAUX ENDROITS DU RIVAGE
La plage de CeCe (de l'autre côté du pont vers l'hôtel Africa) est un des lieux les plus développés et toutefois les plus reposants du rivage, dans la capitale. Les plages de Monrovia sont connues pour leurs fortes marées, si vous avez des doutes, demandez conseil aux locaux. Autre lieu d'exception, planté au bord des plages de sable fin, Nana's Lodge à Robertsport (à trois heures de Monrovia) est un campement de tentes cinq étoiles.
HOE GERAAK JE ER?
Roberts International Airport ligt 58km van Monrovia. Bel vooraf je hotel op om een rit naar de stad te regelen, vooral als je 's nachts aankomt. Reken op LRD 1,905 (€20) tot LRD 4,445 (€45) als je wordt opgehaald in de luchthaven.
EEN HAPJE
Monrovia groeide de voorbije jaren uit tot hoofdstad van de sushi. De twee uitstekende restaurants in Japanse stijl zijn Living Room (Royal Hotel, Sinkor) en Barracuda Bar (Mamba Point Hotel). Maar op het einde van het regenseizoen doet het chique Marokkaanse restaurant Casablanca (Broad Street, naast Ruby's) toch gezelliger aan.
EEN DRANKJE
Als het weer goed zit, is Golden Beach (Tubman Blvd, Sinkor) een fantastisch adres voor een biertje in de vroege avond. Schop je schoenen uit en bemachtig een van de tafeltjes in het zand. Een beproefde favoriet is het Mamba Point Hotel (UN Drive). Zijn drie al wat duurdere, maar vriendelijke bars serveren een uitstekende selectie bier en sterkedrank.
HET BESTE AAN HET WATER
CeCe Beach (over de brug richting Hotel Africa) is een van de meest ontwikkelde en toch ontspannende waterkantplekjes van de hoofdstad. De stranden van Monrovia zijn berucht om hun krachtige getijdenstromen. Luister bij twijfel naar het advies van locals.
Op de rand van het gouden zand prijkt Nana's Lodge, Robertsport (drie uur van Monrovia), het tenten-hotel met vijf sterren.