Kinshasa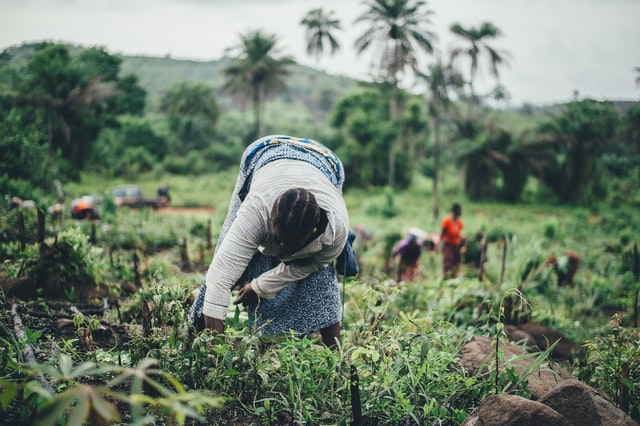 Population (DRC): 66,515,000
Currency: Congolese franc
Average temp. (Jul-Aug): 23.5ºC
Country code for Ivory Coast: +243
GETTING AROUND
N'Djili International Airport lies 50km east of Kinshasa. The trip into the city is best done by taxi for about CDF 10,000 (€12). Taxis can be found outside N'Djili's main building.
EAT OUT
La Chaumière (3469 Avenue Ngongo Lutete, Goimbe) is a small but cozy restaurant housed in grass-roofed huts, giving it an exotic feel – the perfect spot for an intimate tête à tête. Café Mozart (2 Avenue Citronniers, Gombe) is a centrally located restaurant offering both European and Congolese dishes and pastries, set up to provide training and jobs for girls who used to live on the streets.
DRINK UP
Chez Ntemba (Rond Point Forescom) is the city's most popular nightclub, playing mainly Congolese music. If that's too busy for you, Le 3615 (Boulevard du 30 Juin) plays a mix of Congolese and foreign music and has a terrace where you can while away your evening.
BEST WATERSIDE SPOT
Le Jardin d'Eden, about 50km from the city centre, is an exotic and picturesque waterside spot along the shores of N'sélé stream, a tributary of the Congo River. Make a day of it by joining a fishing or boating excursion and then stay the night in one of the waterfront bungalows. You can even go on a tour of the tributary up to where it joins the Congo River, keeping an eye out for life on the riverbanks. Those seeking out a secluded spot can cross to a small 'lost' island with a diminutive beach and relish the beauty of this pristine environment.
SE DÉPLACER
L'aéroport International de N'Djili est situé à 50km à l'est de Kinshasa. Il est préférable de faire la route vers la ville en taxi pour environ CDF 10 000 (€12). Les taxis sont alignés à l'extérieur du terminal principal de N'Djili.
OÙ MANGER ?
La Chaumière (3469 Avenue Ngongo Lutete) est un restaurant petit mais chaleureux situé dans des huttes au toit de chaume, ce qui lui donne un air exotique – le lieu parfait pour un dîner intime en tête-àtête. Le Café Mozart (2, Avenue Citronniers, Gombe) est un restaurant avec une situation centrale, offrant une cuisine européenne et congolaise.
BOIRE UN VERRE
Chez Ntemba (Rond Point Forescom) est le nightclub le plus fréquenté de la ville, qui passe essentiellement de la musique congolaise. Le 3615 (Boulevard du 30 Juin) pour sa part, joue un mix de musique congolaise et étrangère, et vous pouvez vous éclater toute la soirée sur sa terrasse.
LES PLUS BEAUX ENDROITS DU RIVAGE
Le Jardin d'Eden (à environ 50km du centre-ville) est une partie du rivage exotique et pittoresque, le long du cours d'eau N'sélé, un affluent du fleuve Congo. Passez-y une nuit dans l'un des bungalows du bord de mer et participez à une excursion pour pêcher ou naviguer. Vous pouvez même prendre part à un tour de l'affluent jusqu'à l'endroit où il rejoint le fleuve, tout en essayant de capter la nature vivante qui s'ébroue sur les rives. Et pour ceux qui recherchent un peu de calme, ils peuvent traverser jusqu'à une île 'perdue' avec une plage minuscule et savourer la beauté de l'environnement préservé.
HOE GERAAK JE ER?
N'Djili International Airport ligt op 50 km ten oosten van Kinshasa. Om naar de stad te gaan, neem je best de taxi voor CDF 10.000 (€ 12). Je vindt er voor het hoofdgebouw van N'Djili.
EEN HAPJE
La Chaumière (Avenue Ngongo Lutete 3469) is een klein maar gezellig restaurant in hutten met grasdaken, waardoor er een exotisch sfeertje heerst. De perfecte plek dus voor een intieme tête-à-tête. Café Mozart (Avenue Citronniers 2, Gombe) is een centraal gelegen restaurant dat zowel Europese als Congolese gerechten serveert.
EEN DRANKJE
Chez Ntemba (Rond Point Forescom) is de populairste nachtclub die hoofdzakelijk Congolese muziek speelt. Le 3615 (Boulevard du 30 Juin) speelt ondertussen een mix van Congolese en buitenlandse muziek en heeft een terras waar het 's avonds leuk vertoeven is.
HET BESTE AAN HET WATER
Le Jardin d'Eden (zo'n 50 km van het stadscentrum) is een exotische en schilderachtige plek langs de oever van de N'sélé, een zijrivier van de Congo. Zo kun je misschien deelnemen aan een vis- of bootuitstap. Je kunt zelfs de zijrivier bevaren tot waar ze in de Congo stroomt, terwijl je het leven op de oever gadeslaat. Zij die nood hebben aan rust en ontspanning kunnen oversteken naar een klein, 'verlaten' eiland met een piepklein strand, om er zich te laven aan de schoonheid van de ongerepte natuur.