Nairobi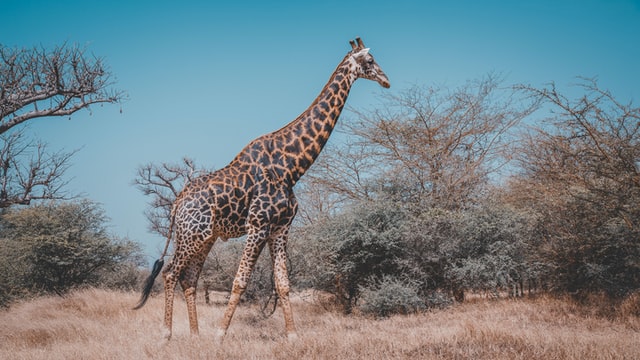 Population (Kenya): 37,954,000
Currency: Kenyan shilling
Average temp. (Jul-Aug): 17ºC
Country code for Ivory Coast: +254
GETTING AROUND
Jomo Kenyatta International Airport is 15km from the city centre. A taxi into town costs around KES 1,200 (€12.40). Negotiate the fare in advance and don't pay more because of "rising fuel costs" or "jams". Alternatively, you can take the No.34 City Hoppa bus for KES 30 (€0.30).
EAT OUT
Renowned for serving up the best sushi in Nairobi, Misono (Lenana Road, Hurlingham) is a favourite with local Nairobians. You can watch the chefs roll up delicious tuna nigiri or sit at the long bar as fresh seafood teppanyaki is cooked in front of you. The typically Italian Trattoria (Wabera Street, Downtown) is a lunchtime institution for Nairobi's businessmen and is consistently busy.
DRINK UP
Gypsy's (Waiyaki Way, Westlands) has a long-standing reputation for screening all major sporting events. It comes alive on a Friday and Saturday night, when revellers spill over onto the pavement to drink into the wee hours.The Crooked Q (above Havana Bar, Westlands) is a buzzing joint for a night of karaoke, cocktails and pool.
BEST WATERSIDE SPOT
Despite Nairobi meaning 'cold water' in Maasai, there are very few waterside spots. But in the heart of the city you can hire a pedalo on the lake in Uhuru Park and while away an afternoon gazing out at the city's ever-changing skyline. On dry land, the Nairobi National Museum (Museum Hill) is definitely worth visiting. Recently renovated, it's a great place to learn about Kenya's history and culture.
SE DÉPLACER
Les vols internationaux arrivent à l'aéroport International de Jomo Kenyatta, à 15km du centre de la ville. Pour vous y emmener un taxi coûte environ KES 1,200 (€12,40). Négociez le tarif à l'avance et ne payez pas plus sous prétexte de la 'hausse du prix de l'essence' ou des 'embouteillages'. Autre moyen de transport, prenez le bus.34 City Hoppa pour KES 30 (€0,30).
OÙ MANGER ?
Réputé pour servir les meilleurs sushi de Nairobi, Misono (Route de Lenana, Hurlingham) est un lieu de prédilection des Nairobiens. Vous pouvez observer les chefs en train de rouler les délicieux nigiri au thon. Trattoria (Rue Wabera, centreville de Nairobi) est une institution à l'heure du lunch, pour les hommes d'affaires de Nairobi et jour après jour le restaurant ne désemplit pas.
BOIRE UN VERRE
Gypsy's: (Waiyaki Way, Westlands). Ce bar-restaurant 'mal famé' a une réputation de longue date comme l'endroit ouvert le plus tard et où l'on peut suivre à la télévision tous les matchs sportifs importants. Le Crooked Q (au-dessus du Bar Havana, Westlands) est un bar trépidant, pour une nuit de Karaoke, de cocktails et de billard.
LES PLUS BEAUX ENDROITS DU RIVAGE
Bien que Nairobi signifie en Maasai 'eau froide', on y trouve très peu d'infrastructures pour la pratique des sports nautiques. Vous pouvez cependant louer dans le coeur de la ville, un pédalo sur le lac du Parc Uhuru et dériver l'après-midi durant, en observant l'horizon sans cesse changeant. Autre plan : le Musée National de Nairobi (Museum Hill) qui vaut définitivement le détour. Récemment rénové, c'est un endroit fabuleux où découvrir l'histoire et la culture du Kenya.
HOE GERAAK JE ER?
Internationale vluchten komen aan op de internationale luchthaven Jorno Kenyatta, 15 km van het stadscentrum. Een taxi naar de stad kost zo'n KES 1.200 (€12,40). De Hoppa stadsbus nr. 34 voor KES 30 (€0,30) is een goed alternatief.
EEN HAPJE
Misono: (Lenana Road, Hurlingham) deze lieveling onder de locals tovert de beste sushi in Nairobi op je bord. Deze Italiaanse Trattoria (Wabera Street, centrum Nairobi) is 's middags een vaste waarde voor zakenlui en zit elke dag goed vol.
EEN DRANKJE
Gypsy's: (Westlands) dit notoire café/restaurant geniet de reputatie het langste open te blijven en vertoont alle grote sport-evenementen. The Crooked Q: (boven Havana Bar, Westlands) moe van het praten over het drukke stadsleven van Nairobi en nood aan ontspanning en een koude Tusker? In Westlands belooft deze bruisende tent een avondje karaoke, cocktails en pool.
HET BESTE AAN HET WATER
Hoewel Nairobi 'koud water' betekent in het Maasai, vind je er erg weinig plekjes aan het water. In het hart van de stad kan je wel een pedalo huren om van op het meer in het Uhuru Park een luilekkere namiddag lang de skyline van de stad te bewonderen. Of bezoek het recent vernieuwde Nairobi National Museum (Museum Hill). Een absolute aanrader en de beste plaats om Kenia's geschiedenis en cultuur te leren kennen.