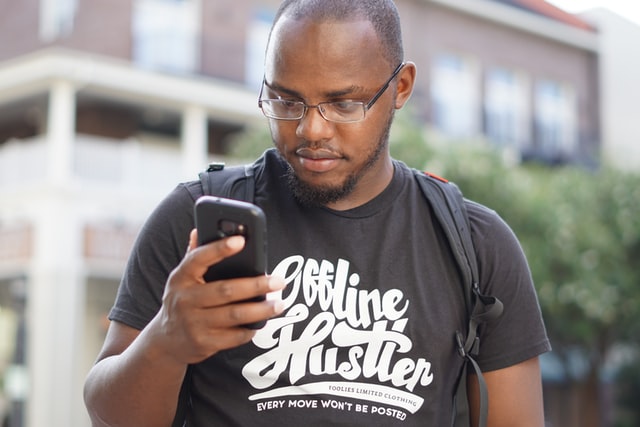 Roaming for business
Visitors to the African continent might find it bizarre that the first thing the 'street entrepreneur' does is to reach for a mobile phone. But, as Peter Griffiths reveals, it is precisely this connectivity that has opened up a range of wild-card activities and services to tourists
Nothing has brought Africans together more than the advent of the mobile phone. Communities previously isolated by a lack of roads or, more importantly, the sheer remoteness of their locations in this immense continent, have been brought together by something as nebulous as radio waves.
The use of mobile phones in Africa of course isn't anything new. What is new is the extent to which mobiles are being used across the continent to facilitate transactions and enable street entrepreneurs to offer a whole new level of service.
It's difficult to believe that today about one in every 10 Africans has a mobile phone. Mobiles are now used by West African fishermen to test the best markets for their fish, by travelling saleswomen to process and pay for orders and, by street entrepreneurs who use this network of connectivity to offer tourists access to more adventure and services than ever before.
Unlike glistening European cities such as Brussels, Africa doesn't generally provide boutique stores filled with pre- packaged solutions. But finding the right street vendor can secure the deal of a lifetime, and perhaps save a whole lot of time, too.
The adage is that the Swiss invented time while Africans have it. Meet Kenyan entrepreneur Gethii, who spends most of his working day helping tourists visit some of the more remote parts of East Africa.
Gethii, whose name appropriately means 'traveler' or 'wanderer', is one of Africa's many middlemen. Using his mobile as a sort of roaming office he is able to help arrange charter services for tourists connecting Nairobi to destinations across East Africa.
"I once organised a charter for some European tourists in a hurry, after they missed their flight because the taxi driver took them to the wrong airport," he gloats. "They should have called me in the beginning."
But Gethii's flight charter services, which he says have delivered tourists safely from the small air strips of the Masai Mara in south-western Kenya to the Lamu Archipelago, located in the Indian Ocean close to Somalia, aren't the full extent of his offering.
His services have also extended to facilitating diving and snorkeling trips to as far afield as Kiwayuu, a secluded paradise of natural pools (best visited in November to December and February to March), that are accessible by dhow or motorboat from Lamu. The self-styled mobile tour agent simply acts as a conduit between the fishermen, who travel to Kiwayuu on dhows, and the tourists who want to experience the 'real' Africa. It can all be arranged on the spot from his phone.
Gethii has big plans for his entrepreneurial future. He's already thinking of expanding his business by making use of mobile money sending.
In 2007, Kenya's biggest mobile operator, Safaricom, introduced a world first. M-Pesa allows users to transfer amounts between KES 500 (about €5) to a maximum of KES 35,000 (€340) by text message (SMS). Safaricom agents are dotted across the country and, for a nominal fee, allow the cash to be withdrawn and deposited into virtual accounts. In July this year the service transferred KES 21bn (€202m) between its 3.6 million registered mobile users.
Local banks are, understandably, a little concerned, and Gethii's dream of employing people and paying their wages from his mobile doesn't seem all that far fetched. Furthermore with local subscribers already transferring airtime between one another as a method of paying for services the next step would be for tourists to preload local SIM cards and pay for services with them.
But before you head off to the local hair salon, butcher or green grocer for airtime, here's some 'common-sense' advice: If you're planning to go somewhere, find out as much as you can before you go in search of deals and familiarize yourself with local customs too.
For example on the West African coast it's considered insulting to bargain without any intention of following through with a purchase and expensive is anything more than two-thirds of the quoted price. But this doesn't mean there aren't plenty of opportunities on the West coast too.
Lamin, from the Mandinka tribe in The Gambia, is a fisherman by trade. A few years ago he was approached by a westerner who wanted a ride to the Sine Saloum Delta.
Lamin called around and organised the trip, showing the visitor around for the whole day. "On the way I saw my brother. We stopped, greeted each other and he offered the westerner some peanuts," he explains.
A seed was planted and today he and a few others (connected by their mobiles) operate small ventures from the banks around Banjul, ferrying tourists up and down the River Gambia and north to see the Saloum Delta National Park, one of Senegal's best-kept secrets. He adds that he won't provide a price to anyone not in The Gambia – although he'll call all his friends to help ensure the "best price".
Charmingly, he uses the opportunity to mention some of the other services he can organise by mobile phone: bike hire, taxi rides and, of course, sourcing peanuts.
In Africa, the bottom line is that anything is possible and – within reason – there's probably someone with a mobile phone just around the corner eager to provide it.
L'appel du business
Les visiteurs du continent africain trouveront peut-être étonnant que la première chose que font les 'entrepreneurs de rue' est de sauter sur leur téléphone portable. Mais c'est précisément cette connectivité qui a ouvert la voie à tout un enchaînement d'activités et de services Rien n'a plus contribué à réunir les Africains que l'apparition du téléphone portable.
Ces communautés autrefois isolées par le manque de routes, ou plus encore, par l'éloignement considérable de leurs lieux d'habitation sur cet immense continent, ont renoué des liens grâce à un système aussi impalpable que les ondes radio. Bien entendu, l'utilisation des téléphones mobiles en Afrique n'est pas neuf.
La nouveauté aujourd'hui, réside sur l'extension que les téléphones mobiles ont prise sur tout le continent pour faciliter des transactions et permettre aux entrepreneurs de rue d'offrir un tout nouveau niveau de service. On croirait difficilement qu'en ce moment près d'un Africain sur 10 possède un téléphone mobile.
Les mobiles sont même utilisés aujourd'hui par les pêcheurs ouest africains pour évaluer les meilleurs marchés, par les vendeuses itinérantes pour gérer et payer les commandes, et depuis peu par les entrepreneurs de rue qui utilisent ce réseau pour offrir aux touristes un accès à plus d'aventures et de services que jamais.
À la différence d'une ville en mouvement comme Bruxelles, l'Afrique, la plupart du temps, ne connaît pas les boutiques qui proposent des solutions de télécommunications préemballées. Mais trouver le prestataire ad hoc dans la rue peut s'avérer l'affaire du siècle et épargner beaucoup de temps également. Selon l'adage, les Suisses ont inventé le temps et les Africains, eux, l'ont.
Prenez Gethii, qui est originaire du Kenya, il est l'un des nombreux intermédiaires en Afrique. Utilisant son portable comme une sorte de bureau, centrale d'appels, il a réussi à mettre sur pied des services charters reliant l'aéroport Wilson de Nairobi à des destinations d'Afrique de l'Est. "Il m'est arrivé d'organiser un vol charter de dernière minute pour un groupe de touristes européens, après qu'ils aient raté leur vol car le chauffeur de taxi les avait conduits au mauvais aéroport," sourit- il. "Ils auraient dû m'appeler dès le départ."
Mais les services d'avions charters de Gethii, qui d'après son récit, ont emmené les touristes sans encombre depuis les petites pistes aériennes du Maasai Mara, dans le sud-ouest du Kenya, jusqu'à archipel de Lamu, situé dans l'océan Indien proche de la Somalie, ne représentent qu'une partie de son offre globale. Ses services se sont également étendus à l'organisation de voyages de plongée et de randonnée subaquatique, dans des contrées aussi éloignées que Kiwayuu, un paradis perdu de piscines naturelles (à visiter de préférences en novembre, décembre et de février à mars), accessible par bateau local ou par bateau à moteur depuis le site de Lamu, classé au Patrimoine mondial de l'UNESCO.
Cet agent indépendant, opérateur de circuits touristiques, agit simplement comme un lien entre les pêcheurs qui se rendent à Kiwayuu sur leurs boutres, et les voyageurs qui désirent découvrir l'Afrique réelle. Toutes ces opérations peuvent être dirigées directement par téléphone. Gethii nourrit de grandes ambitions pour son futur. Il pense déjà étendre son business en mettant en place un système de transfert d'argent par téléphone.
En 2007, le plus grand opérateur de téléphonie mobile du Kenya, Safaricom, a inauguré une première au niveau mondial. M-Pesa permet aux utilisateurs de transférer des montants entre KES 500 (environ €5) jusqu'à un maximum de KES 35,000 (€340) par message texte (SMS). Les agents de Safaricom sont disséminés dans tout le pays, et pour un montant nominal, autorisent les retraits et les dépôts sur des comptes virtuels. En juillet de cette année, le service a transféré KES 21bn (€202m) entre ses 3,6 millions d'utilisateurs mobiles enregistrés.
Les banques locales se sentent, et c'est compréhensible, un peu concernées et le rêve de Gethii d'employer des gens et de leur payer leur salaire par téléphone cellulaire ne paraît pas incongru.
Vu que les abonnés locaux procèdent déjà à des transferts d'unités mobiles comme moyen de payement de services, la prochaine étape pourrait être pour les voyageurs de charger une carte SIM localement et de l'utiliser comme moyen de payement. Mais avant de vous rendre chez le coiffeur du coin, le boucher ou le légumier, avec un système de paiement mobile, voici quelques conseils de bon sens: dès que vous prévoyez vous rendre quelque part, essayez de trouver le plus d'informations préalables sur les affaires proposées et sur les coutumes locales.
Par exemple, sur la côte ouest-africaine, on considère comme une insulte le marchandage sans intention de donner suite par un achat et tout ce qui dépasse le prix annoncé de deux tiers, est estimé comme cher. Mais cela ne veut pas dire qu'il n'existe pas de nombreuses opportunités sur cette côte occidentale.
Lamin, de la tribu des Mandinka, est un négociant en poissons. Il y a quelques années, il a été approché par des Occidentaux qui voulaient une traversée jusqu'au delta de Sine Saloum.
Après quelques appels, Lamin a organisé le voyage, en emmenant les visiteurs une journée entière. Une graine a été plantée et aujourd'hui, lui et quelques autres (connectés par leurs portables) gèrent de petites affaires dans les environs du rivage autour de Banjul, organisant des navettes pour les touristes le long du fleuve Gambie et vers le nord pour visiter le Parc National du delta de Saloum, autrefois l'un des secrets les mieux gardés du Sénégal.
Il profite de l'occasion pour énumérer les autres services qu'il peut organiser par téléphone: location de vélo et course en taxi… En conclusion, en Afrique tout est possible et à raison. Il y aura sans doute quelqu'un derrière le coin avec un téléphone portable susceptible de fournir le service que vous cherchez.
"Business calls" in Afrika
Niets heeft Afrikanen zo zeer samengebracht dan de komst van de gsm.
Het is moeilijk te geloven dat tegenwoordig 1 op 10 Afrikanen een gsm heeft. Vissers gebruiken het toestelletje om de marktprijzen te controleren, rondreizende verkoopsters gebruiken het om bestellingen te verwerken en te betalen, en uiteraard gebruiken ook ondernemende straatventers het om toeristen meer avontuur aan te bieden dan ze kunnen dromen.
We maken kennis met Gethii, een zelfverklaarde 'mobiele reisagent', die zijn gsm als mobiel kantoor gebruikt om toeristen te helpen bij hun bezoek aan de meest verafgelegen delen van Oost- Afrika.
Hij is van plan zijn business uit te breiden met een nieuw soort dienstverlening: mobiel geld uitwisselen.
In 2007 lanceerde Safaricom, Kenya's grootste gsm-operator, een wereldpremière: M-Pesa. Via M-Pesa kunnen gebruikers geldsommen tussen KES 500 (ongeveer €5) en KES 35.000 (€340) uitwisselen via tekstberichten (sms).
Overal in het land vind je agenten van Safaricom die je, voor een minuscule vergoeding, cash laten opnemen van, of storten op, virtuele rekeningen. Ook in West-Afrika liggen de opportuniteiten voor 'mobiele agenten' voor het grijpen.
Lamin, een visser uit Gambia, werd een paar jaar geleden benaderd door een westerling die op zoek was naar een lift naar de Sine-Saloum delta.
Lamid pleegde enkele telefoontjes, organiseerde een uitstapje, en een nieuw idee was geboren. Vandaag biedt hij samen met een paar anderen kleine avontuurlijke reisjes aan.
De mannen blijven in contact via hun gsm terwijl ze met toeristen de Gambia afvaren of ze een lift geven naar het Saloum Delta National Park in het noorden.
De Afrikaanse moraal van het verhaal is: alles in mogelijk en – binnen de grenzen van het redelijke – vind je waarschijnlijk vlakbij wel altijd iemand die staat te popelen om je verzoek in te willigen.