Vintage chic: Guide to the coolest vintage stores in Antwerp, Brussels and Ghent
From Chanel to Christian Lacroix, follow local Belgian fashionista Carolijn Domensino's guide to the coolest vintage stores in Antwerp, Brussels and Ghent
Some fashion styles just keep getting better with age, so it's not surprising that vintage clothing – typically used to describe garments from the 1920s to the 1970s – is currently very much on trend. One person's has-beens are the next generation's treasures, and everyone from celebrities and socialites to everyday shoppers is clamoring to glam up their wardrobe with 'one off' pieces by big-name designers from the past – but without blowing the budget. And the sustainability factor of vintage clothes makes them extra chic in these eco- minded times. Don't you just love it when being green gives you another excuse to go shopping?
Age old beauty in Antwerp
Maïta Muijres, the owner of vintage boutique Belchique (117 Kloosterstraat), epitomizes her shop's style – she is both beautiful and chic. With a keen eye for all things vintage, Muijres spends plenty of time abroad searching for exclusive names and original styles, whether it's an authentic Burberry trench coat or a breathtaking little black D&G dress. Expect to find rail upon rail of vintage designer chic, from Chanel and Yves Saint Laurent to DKNY and Ralph Lauren, with price tags ranging from around €20 to €250.
When it comes to accessories, Jutka & Riska (87 Nationalestraat), owned by two Dutch ladies, is the place to go for vintage bags, shoes, clothes and accessories. Add some kudos to your wardrobe with a pair of '70s Dior shades or choose from their selection of vintage designer handbags, including real and fake crocodile-skin clutches. Then complete the look with a pair of Prada pumps. Prices range from about €10 to €100.
Not far from Jutka & Riska is the fabulous Ann-Vers (10 Mechelsesteenweg), offering a sensational range of vintage handbags from Fendi and Emilio Pucci. And you'll love the gorgeous Chanel accessories including brooches, necklaces and gloves. Prices range from about €80 to €400.
Retro chic in Brussels
A fairly recent addition to the Belgian capital's fashion scene is Lady Dandy (81 Rue du Page), where you'll find a luxurious collection of 'nearly new' as well as vintage clothes and accessories. Rummage through international labels such as Chloé, Stella McCartney, Marc Jacobs, Gucci, Yves Saint Laurent, Balenciaga and Diane Von Fürstenberg and then accessorise with handbags and jewellery by some of Antwerp's home-grown designers. Prices range from about €100 to €1,000.
Opened in 1970, Les Enfants d'Edouard (175 Avenue Louise) is housed in a beautiful townhouse and is a must for any fashionista worth her boho boots. Think pre-loved, big name labels like Christian Lacroix, Dior and Givenchy. Next door is the menswear store with similarly classic labels and beautifully-tailored, timeless designs. Prices range from €150 to upwards of €1,000.
If you're looking for vintage design furniture as well as fashion cast-offs from big names like Hermès to Pucci, Vintage Today (500 Chaussée de Waterloo) is a one-stop shop. What's more, guys will love rifling through the classic watches with timepieces from Omega, Rolex and Longines. Prices start at around €150.
But if it's a film-star frock you're after, then the fabulous selection of gowns at Gabriele Vintage (27 Rue des Chartreux) is to die for. With a sumptuous range of dresses left over from yesteryear, you could pick up a vintage (50-year-old) Guy Laroche dress for a real bargain at €300, or a slinky dress from the '70s for about €40.
Golden oldies in Ghent
This is the place for vintage shopping in a vintage setting. Wander down Vlaanderenstraat – a fast regenerating part of town – where you will find Eva Bos (66 Vlaanderenstraat). In this couture shop, with its original art deco frontage, you'll find the eponymous owner has displayed her own unique designs alongside a sumptuous collection of pre-loved pieces from the likes of Marc Jacobs, Chanel and Prada, as well as a gorgeous array of Parisian couture from the '50s and '60s. Bos has a knack for picking out styles and clothes that really flatter the figure, so don't be afraid to ask her opinion. Prices range from around €50 to €750.
Meanwhile, for vintage designs with a difference, stylist Myriam Wulffaert (85 Sint Jacobsnieuwstraat) has a keen eye for truly fabulous gowns. Browse through her eclectic collection of authentic '40s tea dresses and exquisite '20s beaded party frocks along with many other gorgeous pieces. Many of the clothes Wulffaert sells she has customized herself, making them truly unique – and they're not at all expensive, with prices starting from €15.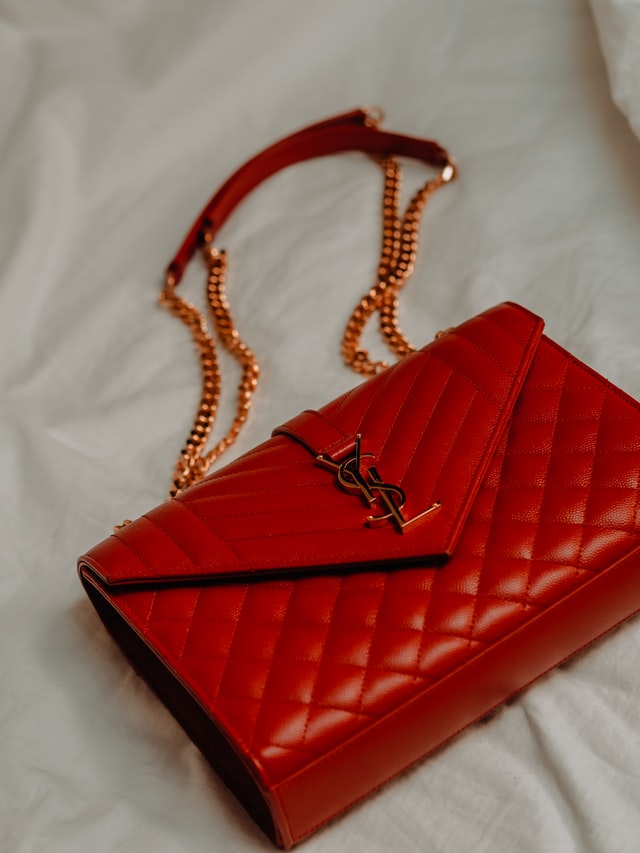 Rétro chic
De Chanel à Christian Lacroix, suivez la fashionista belge Add some affordable retro style to your wardrobe in Antwerp, Brussels and Ghent qui vous guidera à travers les magasins de vêtements vintage les plus tendances d'Anvers, de Bruxelles et de Gand
Certaines tendances dans le monde de la mode bonifient avec l'âge, ce qui explique que les vêtements vintage – un terme qui désigne les vêtements anciens datant des années 1920 aux années 1970 – sont aujourd'hui fortement appréciés. Les anciennes nippes des uns sont les trésors de la génération suivante, et tout le monde sans exception – autant les célébrités et les mondains que les clients habituels – revendique dans sa garde-robe une pièce ancienne, hors du commun, d'un grand nom de la couture. De plus, outre leur prix raisonnable, les vêtements rétros bénéficient d'une aura de durabilité, augmentant encore leur côté extra chic dans ces temps de conscience écologique. Et contribuer à l'environnement n'est-il pas une sublime excuse pour faire du shopping?
La beauté du passé à Anvers
Maïta Muijres, la propriétaire de la boutique rétro Belchique (117 Kloosterstraat), incarne le style de son magasin : elle est à la fois chic et belle. Avec un œil exceptionnel pour les pièces anciennes authentiques, Muijres passe beaucoup de temps à l'étranger à la recherche de noms exclusifs et de styles originaux, que ce soit un véritable imperméable Burberry ou une petite robe noire époustouflante D&G. Attendez-vous à trouver côté à côte sur les présentoirs des vêtements rétros de stylistes, Chanel, Yves Saint Laurent, DKNY ou Ralph Lauren, à des prix allant d'environ €20 à €250
Au rayon des accessoires, Jutka & Riska (87 Nationalestraat), tenu par deux dames flamandes, est l'endroit par excellence où dénicher des sacs, des chaussures, des vêtements et des accessoires vintage. Auréolez votre garde-robe d'une paire de lunettes solaires Dior des années 70 ou choisissez parmi les nombreux sacs authentiques de stylistes dont certains avec poignées en vraie peau de crocodile et d'autres en fausse peau. Pour compléter le tout, optez pour une paire de chaussures Prada. Les prix varient entre €10 et €100.
Non loin de chez Jutka & Riska, le fabuleux Ann-Vers (10 Mechelsesteenweg), offre une gamme sensationnelle de sacs vintage de Fendi et Emilio Pucci. Vous adorerez aussi les superbes accessoires Chanel : broches, tours de cou et gants. Les prix oscillent entre €80 et €400.
Rétro chic à Bruxelles
On compte depuis peu une nouvelle venue sur la scène de la mode dans la capitale belge, Lady Dandy (81 Rue du Page), où vous trouverez une collection luxueuse de vêtements et d'accessoires 'presque neufs' et vintage. Fouillez parmi les labels internationaux comme Chloé, Stella McCartney, Marc Jacobs, Gucci, Yves Saint Laurent, Balenciaga et Diane Von Fürstenberg, sans oublier les sacs et les bijoux créés par quelques-uns des stylistes d'Anvers. La gamme des prix va de €100 à €1000
Ouverte en 1970, la boutique Les Enfants d'Edouard (175 Avenue Louise) est installée dans une belle maison et c'est sans conteste un must pour toute fashionista digne de ce nom. Pensez aux classiques comme Christian Lacroix, Valentino et Dior. Les boutiques adjancentes proposent des collections pour hommes avec des marques de renom, des coupes superbes et indemmodables Prix à partir de €150.
Si vous cherchez du mobilier vintage de designer autant que de l'habillement d'époque de grandes marques, d'Hermès à Pucci, Vintage Today (500 Chaussée de Waterloo) est l'endroit incontournable. Les hommes apprécieront également passer en revue les montres classiques avec des pièces d'horlogerie Omega, Rolex et Longines. Prix à partir de €150.
Mais si vous poursuivez plutôt le rêve d'avoir une robe de star du cinéma, la fabuleuse sélection de Gabriele Vintage (27 Rue des Chartreux) est à se damner. Parmi un somptueux assortiment de tenues d'antan, vous pourriez choisir une robe vintage Guy Laroche (de plus de 50 ans), une vraie bonne affaire à €300, ou une robe ajustée des années 70 pour environ €40.
L'âge d'or à Gand
Avec son décor historique préservé, c'est l'endroit par excellence du shopping vintage. Déambulez le long de la Vlaanderenstraat – une partie de la ville en rapide régénération – où vous trouverez Eva Bos (66 Vlaanderenstraat). Dans cette boutique de couture, avec sa façade originale art déco, vous rencontrerez la propriétaire éponyme, qui expose ses propres créations au milieu de somptueuses pièces de collection de stylistes comme Marc Jacobs, Chanel et Prada, et d'une fabuleuse panoplie de vêtements de couture parisienne des années 50 et 60. Bos a un réel talent pour déterminer les styles et les vêtements qui flattent les formes, ne vous gênez donc pas pour lui demander son avis. La gamme des prix s'échelonne entre €50 et €750
Enfin, pour des tenues vintage qui se distinguent réellement, la styliste Myriam Wulffaert (85 Sint Jacobsnieuwstraat) parvient à détecter des robes réellement éblouissantes. Explorez sa collection éclectique d'authentiques robes pour le thé des années 40 et ses délicieuses robes de soirée, ornées de perles, des années 20 à côté d'autres pièces exquises. Wulffaert personnalise de nombreux vêtements qu'elle vend dans sa boutique, les rendant vraiment uniques – et pas chers du tout, à des prix qui démarrent à €15.