Reinventing the wheel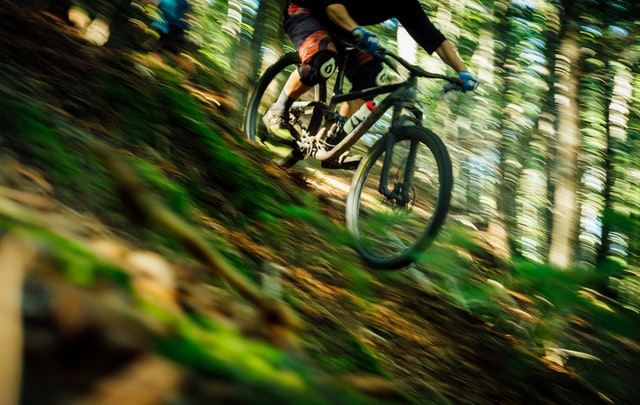 The problem: in Rwanda, fuel costs are high, roads are hilly and only one person in 50 owns a bicycle. The solution?
Founded in 2005 by American pro-cyclist and designer, Tom Ritchey, this scheme promotes a national cycling team, hosts bike tours, organises bike events and offers custom-built crop-delivery bikes to locals via cheap micro-loans.
The project's annual international bike race, Tour of Rwanda (http://www.tourdurwanda.rw/, 17-25 November), falls just before its celebration of Rwanda's rustic wheels, The Wooden Bike Classic (pictured, 26 November). And this year, the country also hosts the Continental Championships (10-14 November) – so come over and saddle up, or show support online at 
Réinventer la roue
Le problème : au Rwanda, le prix de l'essence est élevé, les routes sont montagneuses et une personne sur cinquante seulement possède un vélo. La solution ?
Fondé en 2005 par le concepteur et passionné de vélo, l'Américain Tom Ritchey, ce projet soutient une équipe nationale de course, organise des safaris en VTT, des événements cyclistes et propose aux cultivateurs locaux des vélos spécialement conçus pour le transport des récoltes via des micro-crédits avantageux.
Le Tour du Rwanda, sa course internationale annuelle cycliste (17-25 novembre), se déroule juste avant la « Wooden Bike Classic » (voir la photo, 26 novembre). Cette dernière compétition, également organisée dans le cadre du projet, célèbre les anciens vélos en bois du Rwanda. Cette année, le pays accueille en outre les Championnats Continentaux (10–14 novembre). Vous êtes prêt à monter en selle ?
Het wiel opnieuw uitvinden
Het probleem: in Rwanda is de brandstof duur, zijn de wegen heuvelachtig en heeft slechts 1 op 50 inwoners een fiets. De oplossing?
Dit project, uitgedacht in 2005 door de Amerikaanse wielersportliefhebber en ontwerper Tom Ritchey, sponsort een nationaal fietsteam, richt fietstochten in, organiseert fietsevenementen en biedt de lokale bevolking opvouwbare, op maat gemaakte leveringsfietsen aan via goedkope microleningen.
De jaarlijkse fietsrace, Tour of Rwanda (van 17-25 november), vindt plaats even voor de viering van Rwanda's oudste fietswielen, de Wooden Bike Classic (zie afbeelding, 26 november). Dit jaar is het land bovendien gastland van de Afrikaanse Kampioenschappen (10-14 november).