Essential Banjul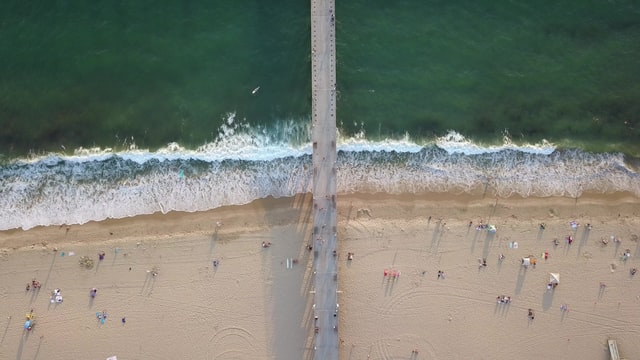 The Gambian capital is a refreshingly relaxed place to do business
Banjul, the seat of the Gambian government, is one of West Africa's smallest and safest capital cities. Settled by the British in the early 19th century as a trading base, its port is still a busy regional hub. Traders from West Africa and beyond converge on the commercial area near the docks, while larger corporations are based in the out-of-town urban areas of Kanifing, Serrekunda and Fajara.
Getting around
Banjul lies on an island in the mouth of the River Gambia, connected to the mainland by a bridge. A taxi into town from Banjul International Airport, 24km inland, takes around 30 minutes (€14/D500); hotels can arrange transfers on request. As the city centre has few hotels, most visitors stay in the coastal resorts on the mainland, slightly closer to the airport.

Check in
■ Splash the cash
Atlantic Hotel (Marina Parade, tel. 422 8601; from €69/D2,500) is the only high-end hotel in central Banjul, and something of an institution. Situated close to the law courts and government offices, its bars and restaurants are the haunt of local lawyers, politicians and civil servants as well as visiting businessmen and tourists. It offers international-standard facilities including a business center and wireless internet, plus an attractive beach side pool terrace.
Kairaba Hotel (Kololi; from €115/D4,200) is one of the Gambia's most dignified beach hotels and a leading conference venue, situated 25km out of town on the Atlantic coast. Set in spacious, pleasant gardens, it's popular with holidaymakers as well as business travellers.
■ On a budget
Safari Garden (Fajara; from €30/D1,100) is a low-key hotel tucked away on a sandy side street in a quiet coastal suburb. The rooms are simple but, thanks to first-class management, the service is excellent, and there are various activities on offer, making this a favorite stopover for visiting professionals and a meeting place for ex-pats.
Dentons Beach Resort (Denton Bridge; from €33/D1,200) is a British-owned boating base in a quiet creekside spot, conveniently close to central Banjul. Catering principally to fishing enthusiasts, but available to all, its rooms are spacious, comfortable and good value.
Eat out
Central Banjul has some good spots to grab a quick plate of rice and sauce, but surprisingly few restaurants. Most of the best eating places are found in the outlying coastal resorts, particularly the affluent residential areas of Fajara and Kerr Serign near Kololi.
■ Cheap and cheerful
Ali Baba (Nelson Mandela Street; from €5/D180) is the perfect place to refuel on a budget: this is a no-frills Lebanese fast-food joint, serving tasty kafta and falafel. Just the thing to set you up for the afternoon ahead.
■ Working lunch
The Butcher's Shop (130 Kairaba Avenue, Fajara; from €10/ D365) is the Gambia's leading continental-style deli, with tables set out on a shady deck in front of the shop. Choose from colourful, organic salads, great sandwiches and imaginative tapas drawing on influences as far-flung as Spain, the Middle East and Thailand.
■ Impress a client
The Avocado Restaurant (Coconut Residence, Kerr Serign; from €25/D910) is one of the country's smartest addresses: the Gambian President sometimes books the whole place for private parties. The menu is inspired by the best of Asia, Africa and the Mediterranean.
■ Dinner for two
Ngala Restaurant (Ngala Lodge, Atlantic Boulevard, Fajara; from €25/D910), at Fajara's most stylish and arty boutique hotel, is an intimate clifftop hideaway, creatively decorated with quirky paintings and found-object sculptures. The owner of the hotel, a top chef, varies the menu on a regular basis; you can always count on a mouthwatering choice of modern European dishes, a first-class wine list and soft ambient music or a live African band.
Drink up
Everyone who is anyone networks at the Atlantic (Marina Parade); the hotel bar is one of the city center's few after-dark drinking places. To let your hair down to top-volume ndagga and mbalax music, head out of town to Jokor (Westfield Junction, Serrekunda tel. 992 2555), the country's leading nightspot.
Check out
■ City culture
Banjul's tiny National Museum of the Gambia (Independence Drive) is worth a quick visit: it's an old-fashioned collection of colonial ephemera and local ethnographic exhibits such as traditional clothing, ritual objects and musical instruments.
■ In your lunch hour
Climb to the top of Arch 22, the bulky national monument that looms over the east end of Independence Drive. Commissioned by President Jammeh to commemorate the 1994 coup which began his regime, the best thing about the arch is the view from the top-floor balconies. On a clear day you can see right over the rooftops and palm trees to the mangrove creeks and open water that ring the capital.
■ To take home
The best place to browse for locally made beaded jewelry, batik hangings, djembé drums and xylophone-like balafons is Albert Market (Russell Street). You'll also find an excellent selection of cotton fabrics including brightly patterned damask; the women manning the stalls may seem formidable but will offer good prices if your bargaining skills are up to scratch.
■ Weekend getaway
Leave the bustle of the city behind by booking a couple of days at a gorgeous wilderness eco-retreat, Mandina River Lodge (Makasutu Culture Forest, near Brikama). If you choose one of the rooms built right over the river, you'll wake to the sound of fish jumping in the glassy water; step off your private landing stage into the waiting dugout canoe and you'll be guided through mangrove creeks that are home to herons, egrets and jewel-colored kingfishers. In the lodge, the hospitality is superb, and there's a lovely pool in which to laze away an afternoon.
L'essentiel de Banjul
La capitale gambienne est un lieu où règne un extraordinaire climat de tranquillité pour faire des affaires.
Banjul, le siège du gouvernement gambien, est l'une des plus petites capitales, une des plus sûres aussi, de l'Afrique de l'Ouest. Fondée par les Britannique au début du 19e siècle en tant que comptoir commercial, son port reste aujourd'hui un axe essentiel du trafic maritime de la région. Les commerçants d'Afrique de l'Ouest et au-delà convergent vers cette zone d'échange, près des quais, tandis que les plus grandes corporations sont localisées dans les quartiers de Kanifing, Serrekunda et Fajara, hors du centre urbain.
Se déplacer
Banjul se trouve sur une île à l'embouchure du Fleuve Gambie, et elle est reliée au continent par un pont. Depuis l'aéroport de Banjul International, le taxi jusqu'en ville, 24km à l'intérieur du pays, prend environ 30 minutes (€14/D500) ; sur demande, les hôtels peuvent organiser votre transfert. Comme l'on trouve peu d'hôtels dans le centre ville, la plupart des visiteurs restent dans les stations balnéaires sur le continent, un peu plus près de l'aéroport.
Check in
■ Dépenser sans compter Atlantic Hotel (Marina Parade; à partir de €69/D2,500), véritable institution, est le seul hôtel haut de gamme du centre de Banjul. Situé non loin de la cour de justice et des bureaux du gouvernement, son bar et son restaurant sont le rendez-vous des avocats de l'endroit, des politiciens et des fonctionnaires sans oublier les hommes d'affaires en déplacement et les touristes. L'établissement offre des infrastructures de standing international dont un centre d'affaires avec accès à l'internet sans fil.
Kairaba Hotel (Kololi; à partir de €115/D4,200) est l'un des hôtels les plus distingués de la côte et en même temps un important centre de conférence, situé à 25km de la ville, le long de la côte atlantique. Niché dans d'agréables et vastes jardins, il est apprécié tant des vacanciers que des voyageurs d'affaires.
■ Budget contrôlé Safari Garden (Fajara; à partir de €30/D1,100) est un petit hôtel sans prétention, situé à l'écart, dans une petite rue sablonneuse du quartier côtier. Les chambres sont simples mais le service est excellent, ce qui fait de cet établissement une halte informelle, appréciée des professionnels en déplacement. C'est également un lieu fréquenté par les expatriés.
Dentons Beach Resort (Denton Bridge; à partir de €33/D1,200) est une base nautique, propriété de Britanniques, située le long d'une crique paisible à une courte distance du centre de Banjul. Elle accueille principalement des passionnés de pêche, mais pas seulement, et ses chambres spacieuses offrent un confort total pour un prix raisonnable.
Où manger ?
Le centre de Banjul propose quelques endroits plaisants pour manger un plat de riz préparé sur le pouce, mais étonnamment peu de restaurants. Pour se restaurer, la plupart des endroits se trouvent dans les stations balnéaires, plus loin le long de la côte, et notamment dans les zones résidentielles fréquentées de Fajara et Kerr Serign près de Kololi.
■ Chic et chaleureux
Ali Baba (Nelson Mandela Street; à partir de €5/D180) est l'endroit parfait pour se requinquer à petit prix: un petit restau fast-food libanais sans façons, qui sert de délicieux kafta, falafel et des jus de fruits frais.
■ Lunch d'affaires
The Butcher's Shop (130 Kairaba Avenue, Fajara; à partir de €10/D365) est l'une des premières épiceries fines de Gambie, dans le style européen, avec des tables disposées sur une terrasse en bois ombragée, face au magasin. Choisissez parmi les salades bio, aux légumes colorés, les super sandwiches et les tapas imaginatives, qui tirent leurs influences de contrées aussi lointaines que l'Espagne, le Moyen-Orient ou la Thaïlande.
■ Impressionnez vos clients
The Avocado Restaurant (Coconut Residence, Kerr Serign; à partir de €25/D910) est l'une des adresses les plus 'in' du pays: il arrive même que le Président gambien réserve l'établissement pour des fêtes privées. Le menu suit les inspirations de la meilleure cuisine d'Asie, d'Afrique et de Méditerranée.
Dîner pour deux
Ngala Restaurant (Ngala Lodge, Atlantic Boulevard, Fajara; à partir de €25/D910). A Fajara, l'hôtel boutique le plus classe et le plus tendance, se situe en retrait, perché au sommet d'une falaise. A l'intérieur, il affiche une décoration créative avec des peintures étonnantes et des sculptures réalisées à partir d'objets trouvés. Le propriétaire, aussi un chef de premier ordre, varie régulièrement le menu; vous pouvez compter sur une sélection savoureuse de plats de cuisine actuelle européenne, une carte des vins impeccable et un fond sonore feutré ou encore un groupe africain de musique live.
Essentieel… Banjul
Banjul, waar de Gambiaanse regering zetelt, is een van de kleinste hoofdsteden van West-Afrika. Begin 19de eeuw werd het gekoloniseerd door de Britten en de haven is nog steeds een drukke regionale draaischijf. Vanuit Banjul International Airport ben je met de taxi op 30 minuten in het stadscentrum.
Atlantic Hotel is het enige klassehotel in het centrum van Banjul. Het ligt vlakbij de regeringsgebouwen en de faciliteiten zijn van internationaal niveau. Safari Garden is een budgethotel in een rustige buitenwijk aan de kust. De kamers zijn eenvoudig, maar de service is uitmuntend.
De beste restaurants vind je in Fajara en Kerr Serign. The Butcher's Shop is de belangrijkste, westers aandoende delicatessenwinkel van Gambia. Buiten de winkel staan tafeltjes op een groot tentzeil. Voor een avondmaal in stijl ga je naar The Avocado Restaurant. De kaart heeft Aziatische, Afrikaanse en mediterrane invloeden.
Hotelbar Network at the Atlantic is één van de weinige nachtelijke cafés in het centrum. Een avondje ontspannen op ndagga- en mbalax-muziek doe je in Jokor, de populairste nachtclub van het land.
In het kleine National Museum of the Gambia vind je een waardevolle collectie koloniale voorwerpen en etnografische schatten. Klim naar de top van Arch 22, die boven Independence Drive uittorent, en jaag daarna op lokale souvenirs en stoffen in de Albert Market.
Boek voor een weekend in de wildernis enkele dagen in het eco-retreat Mandina River Lodge. De gastvrijheid is legendarisch en het zwembad perfect voor een namiddag luieren.