Unmasking African art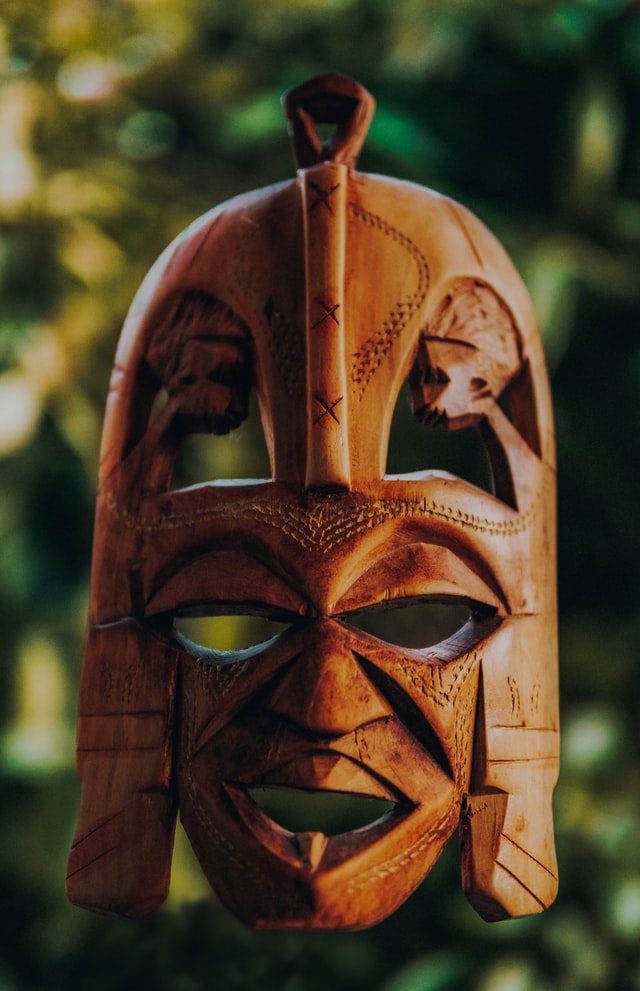 Peter Griffiths explains how a more proactive approach to funding the arts in Africa could yield significant benefits for the region
You're walking down what could be almost any dusty street in Africa – it's hot, and you have $5 left in your pocket. It's your last day in Yaoundé, Kigali or Monrovia and you decide to 'barter' for some African art. You know your aunt likes beadwork, for your wife you decide on a dark wooden statue and you pick up an iron dagger for yourself, hoping you won't get stopped with it at customs.
A few hours later you arrive back in Europe, relieved that for $5 you could bring some Africa into Europe.
This story isn't much unlike the influence African art had at the turn of the previous century. Artists including Picasso, Matisse, Vincent van Gogh and Paul Gauguin were fascinated by African masks and adapted the strong forms to suit their painting styles. The mystery of these exotic objects proved too exciting to ignore, and soon Europe was filled with African masks of various qualities; some stolen, some traded, some copied.
The commercial success of trading primitive art with Europe is probably the reason why every street vendor in Africa today has a healthy stock of wooden, wire and stone trinkets. It's unfortunate that most tourists only see this craftwork and think it constitutes African art, when there's also music, literature, performance and a range of more complex art forms. Africa's future rests in its ability to market the areas of art that it does not currently capitalise on and distribute the excitement beyond the mystery of the mask.
And success there can be. It may mean that some of the symbolic sentimentality that often describes Africa – the map, the giraffe or the beaded woman – might need to take a backseat to more complex insignia, but this doesn't mean that these traditional icons of the continent should be replaced, it simply means that more meaning needs to be attached to them, both at home and internationally.
There's a feeling that political will may be lacking, too – not long ago Nigeria failed to consider any local artists in the commissioning of postage stamps, for example, choosing a European freelance instead – but the creativity invested in the multitude of beautiful forms in Africa should be pretty easy to sell.
Therein lies the first problem, though – selling means you need an audience to purchase the goods. Very few people know that Malian music influenced the blues, yet the entire world knows the shallow themes of adultery in The Bold and the Beautiful.
The bottom line is that private organisations need to make African art more visible. 'Industry' buy-in is important because it will bring a sound business case. Too many NGOs have failed to take African arts to Europe because the business case seldom goes beyond: "It'd be nice to help starving Africans." While their work is laudable, and it should be continued, it needs to go beyond a hobby to reach its goal.
Visibility is also important. African arts may not be to the palate of all Europeans, but if they're exposed to it enough it will eventually win them over. Guinness may taste awful to almost anyone who isn't born Irish, but if you drink it enough times and somehow it starts to make sense that it should be consumed.
As part of making art more visible, it also needs to occupy the right context. Mark Leithauser, a senior curator at the National Gallery of Art in Washington DC, argues that if you take a famous painting and put it next to a bunch of pieces of original art for sale without its frame and put a $150 tag on it, no one would notice. Yet correctly framed in the museum it's worth $5 million!
Once the product is packaged and the audience is aware it exists and eager to possess it, the next step is to get the product to them at a reasonable price (efficient distribution leading to economies of scale). It's important that artists are supported by business so that they're comfortable that more than one piece of art will be sold. Too often artists, eager to cash in on a once-in-a-lifetime opportunity, ruin a brilliant piece of art by putting an unjustifiably high price tag on it. Prices will go up, but only after foreign markets start to appreciate the works.
And as Europeans begin to value African works, it's important that high-quality European artworks find their way to Africa. The preservation of African art depends on how well artists can borrow techniques from the West to produce work that is still African in character. Many of Africa's finest works are among the West's museums and private collections, while Africa has to deal with mainly second-rate works from the West. This means that much of Africa's talent is lost before it can be studied locally, while at the same time no new ideas are coming in.
The last stumbling block to Africa's success is that artists need to feel that they are appreciated locally. Too many of Africa's best artists are sitting in garages in Europe. This is almost sinful. The reason is mainly that artistic production is no longer considered financially viable and because artists are often the subject of attacks as, by nature, they are vocal about societal ills. Richard Nwamba, compiler of a range of African music, bemoans the "syndrome of fear" that has gripped Africa as a consequence. His belief that "silence is making us poor" couldn't be more apt.
African governments are too often occupied with things that can be dug out of the ground and shipped overseas, when, to support an economy, they need to focus on resources that can be sold more than once. Art is just such a resource in that music, painting, literature and performances can be duplicated and reproduced, and if governments begin to realize this, and put programs in place to support artists, the sky is the limit for African art. Reaching the heavens should start with artists producing art for local consumption and then quickly moving towards exporting African culture to Europe.
L'art africain démasqué
Peter Griffiths nous explique comment une approche plus proactive du financement des arts en Afrique pourrait bénéficier substantiellement à la région
Vous vous promenez dans une rue qui ressemble à n'importe quelle rue poussiéreuse d'Afrique, il fait chaud et il vous reste $5 en poche. C'est votre dernier jour à Yaoundé, Kigali ou Monrovia et vous décidez de 'troquer' vos derniers deniers pour de l'art africain. Vous vous souvenez que votre tante aime le linge de maison, pour votre femme vous choisissez une statue en bois et au passage vous emportez aussi une épée en fer, en espérant que cela ne vous arrêtera pas à la douane.
Quelques heures plus tard, de retour en Europe, vous êtes heureux que vos $5 aient pu ramener un peu d'Afrique en Europe.
Cette histoire n'est pas fondamentalement différente de celle de l'influence de l'art africain au tournant du siècle dernier. Des artistes comme Picasso, Matisse, Vincent van Gogh et Paul Gauguin étaient fascinés par les masques africains au point d'intégrer leurs formes puissantes dans leur style pictural. Par son côté troublant, le mystère de ces objets exotiques ne pouvait rester longtemps ignoré et bientôt l'Europe fut remplie de masques africains de qualités diverses; certains mêmes étaient volés, d'autres vendus dans le commerce et d'autres encore copiés.
Le succès commercial de l'Art Primitif en Europe explique sans doute pourquoi aujourd'hui en Afrique, chaque vendeur de rue dispose d'un imposant stock de bibelots en bois, en fil de fer ou en pierre. Malheureusement, la plupart des touristes ne voient dans cet artisanat que ce qu'ils croient être l'art africain, alors qu'il y a aussi la musique, la littérature, le théâtre et toute une gamme d'expressions artistiques. Le futur de l'Afrique réside certainement dans cette capacité à commercialiser les secteurs artistiques délaissés à l'heure actuelle, en suscitant de la passion au-delà du mystère des masques.
Et les succès peuvent être au rendez-vous. Cela signifie peut-être la perte d'une certaine sentimentalité symbolique à laquelle il est souvent fait appel pour décrire l'Afrique comme la carte, la girafe ou la femme couverte de perles. Il est temps de prendre du recul pour rentrer dans des signes plus complexes, sans pour autant remplacer les icônes existantes de ce continent. En clair, cela signifie que l'on peut y attacher plus de sens, localement et internationalement.
Du côté des politiques, les décisions ne sont pas toujours claires – il n'y a pas si longtemps, le Nigeria a rejeté la candidature d'artistes locaux pour la création de timbres postaux, leur préférant un freelance européen – mais la créativité investie dans les superbes formes africaines devrait être facile à vendre.
Et c'est ici que les problèmes démarrent, car vendre veut dire avoir un public. Très peu de gens savent que la musique du Mali a influencé le blues, alors que le monde entier connaît les thèmes aussi superficiels que l'adultère du célèbre feuilleton The Bold and the Beautiful.
En résumé, les organismes privés doivent donner plus de visibilité à l'art africain. L'identification au 'marché' est importante car cela permet une intégration dans le circuit des affaires. Trop nombreuses sont les ONG qui n'ont pas réussi à positionner l'art africain en Europe vu que l'argument de vente a rarement dépassé le stade de : "Ce serait bien d'aider les Africains qui meurent de faim." Bien que leur travail soit louable, et qu'il faille le poursuivre, il faut préciser que pour atteindre son but, il doit dépasser le stade du hobby.
La visibilité est essentielle. L'art africain n'est peut-être pas au goût de tous les Européens, mais s'ils y sont exposés de manière plus fréquente, ils finiront par se laisser séduire. La Guinness peut paraître détestable à presque tous ceux qui ne sont pas nés Irlandais, mais à force de la boire, on commence à comprendre que c'est tout à fait consommable.
Dans cette recherche de visibilité, il est également important d'occuper le terrain adéquatement. Mark Leithauser, curateur en chef de la National Gallery of Art à Washington DC, explique que si vous prenez une peinture célèbre et que vous y placez à côté une pièce originale, sans cadre, et que vous la mettez en vente pour $150, personne ne la remarquera. Par contre, si vous la mettez en valeur dans le musée, avec un encadrement de qualité, la même pièce vaudra $5 millions!
Lorsque le produit est correctement 'packagé', qu'il existe aux yeux du public et que ce dernier désire le posséder, le stade suivant consiste à acheminer le produit jusqu'à lui, à un prix raisonnable (une distribution efficace conduisant à des économies d'échelle). Il est important que les artistes soient soutenus par le business, et qu'ils puissent compter sur les ventes de leurs pièces. Trop souvent, des artistes désireux de réaliser l'affaire de leur vie, ruinent parfois une brillante œuvre d'art en demandant des prix injustifiés. Les prix grimperont, mais seulement après que les marchés étrangers aient commencé à apprécier les travaux.
Et comme les Européens commencent à donner de la valeur à l'art africain, il faut également s'assurer que des œuvres européennes de grande qualité puissent être montrées en Afrique. En effet, l'évolution de l'art africain dépendra aussi de la manière dont les artistes pourront emprunter les techniques venues de l'Occident, tout en préservant leur caractère africain. Les plus belles pièces d'art africain se trouvent dans les musées et les collections privées de l'Occident, tandis que l'Afrique doit souvent se contenter d'œuvres de second choix en provenance de l'Ouest. Cela signifie qu'une grande partie du talent en Afrique est perdu avant qu'il puisse être étudié localement, et en même temps, les nouvelle idées pénètrent difficilement.
La dernière pierre d'achoppement sur cette route du succès, est le fait que les artistes ont besoin de sentir qu'ils sont appréciés dans leur communauté. Certains des meilleurs artistes africains sont encore trop nombreux aujourd'hui à croupir dans des garages en Europe. C'est en presque honteux. La raison est sans doute liée au fait que la production artistique n'est plus considérée comme viable financièrement, de plus les artistes sont souvent la cible d'attaques vu que, par nature, ils sont les porte-parole des névroses sociétales. Richard Nwamba, compilateur d'une large variété de musiques africaines, déplore le "syndrome de la peur" qui en découle. Le "silence nous appauvrit", confie-t-il.
Les gouvernements africains sont plus préoccupés de ce qu'ils peuvent tirer du sol ou transporter au-delà des mers, alors que pour soutenir une économie, ils doivent aussi se concentrer sur des ressources qui peuvent être vendues plus d'une fois. L'Art fait partie de ces ressources : la musique, la peinture, la littérature et les performances peuvent être dupliquées et reproduites. Si les gouvernements commencent à prendre conscience de cette réalité, en mettant en place des programmes de soutien aux artistes, l'art africain s'imposera au-delà de toutes les espérances. Pour atteindre ces sommets, les artistes devraient d'abord produire des œuvres pour le marché local et ensuite rapidement exporter leur culture africaine en Europe.
Afrikaanse kunst ontmaskerd
Het is je laatste dag in Yaoundé en je besluit te gaan 'marchanderen' voor wat Afrikaanse kunst: kraalwerk, een houten beeldje en een ijzeren dolk. Terug in Europa ben je tevreden dat je voor $5 een stukje Afrika hebt meegebracht.
Dit verhaal illustreert de invloed van Afrikaanse kunst begin vorige eeuw. Kunstenaars als Picasso en van Gogh waren gefascineerd door Afrikaanse maskers en verwerkten de vormen in hun eigen schilderkunst.
De meeste toeristen denken dat dit ambachtswerk de enige Afrikaanse kunst is. Er is echter veel meer: muziek, literatuur, voorstellingen en nog complexere kunstvormen. Afrika's toekomst hangt af van het op de markt brengen van kunst die het momenteel niet ten gelde weet te maken.
Privéorganisaties moeten Afrikaanse kunst zichtbaarder maken. Misschien zijn niet alle Europeanen er meteen dol op, maar dat verandert wel na voldoende blootstelling eraan.
Zodra het product verkoopbaar is en het publiek het kent en wil hebben, is de volgende stap het tegen een redelijke prijs bij hen te krijgen. De prijzen zullen stijgen, maar pas als buitenlandse markten de werken beginnen te appreciëren.
Tot slot moeten kunstenaars zich ook lokaal geapprecieerd weten. Afrikaanse regeringen staren zich al te vaak blind op dingen die ze kunnen opdelven en verschepen, terwijl ze zich beter zouden concentreren op grondstoffen die meermaals verkoopbaar zijn. Als regeringen steunprogramma's voor kunstenaars invoeren, dan zijn de mogelijkheden voor de Afrikaanse kunst onbeperkt.