What to Listen: Our Audio Picks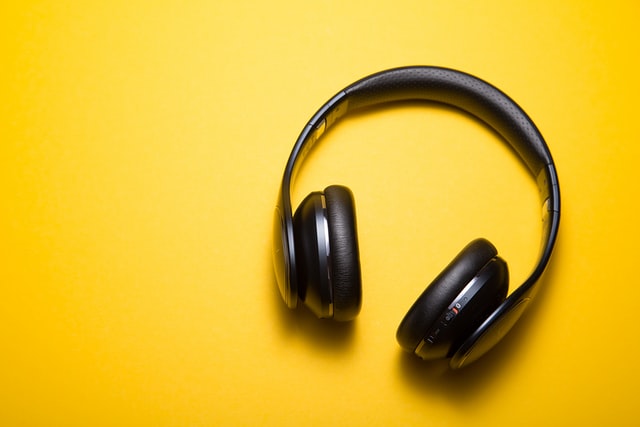 Emerald Book
A relaxing musical journey in time and harmony
Un voyage relaxant au cœur du temps et de l'harmonie
Lyle Mays Newborn (Geffen)
Egberto Gismonti Frevo (ECM)
Eberhard Weber Death in the carwash (ECM)
Michael Stearns Twin Flame (Heart of Space)
Lyle Mays Close to home (Geffen)
Henry Wolff The silver eye (Celestial)
Henryk Mikolaj Górecki Lento & largo (Schwann)
Stephan Micus Koan (ECM)
Egberto Gismonti A fala da Paixao (ECM)
Pat Metheny Oasis (ECM)
Enya Evening falls (WEA)
Arvo Pärt Stabat mater (ECM)
Arvo Pärt Cantus in memory of B. Britten (ECM)
Peter Gabriel The nest that sailed the sky (Realworld)
Spirit Of Africa
Discover the Spirit of Africa on BA
A la découverte de l'Esprit musical Africain sur BA
Papa Wemba Dixième Commandement (Sonodisc)
Malibongwe Akuyazi (Africa)
Angelique Kidjo feat. Ziggy Marley Sedjedo (Island)
Ali Farka Touré Penda Yoro (Nonesuch)
Vieux Farka Touré Courage (Fabian Alsultany's UFOs Over Bamako Remix) (Modiba)
Salif Keita Yambo (Universal)
Saba Furah (Africa)
Djelimady Tounkara Sigui (Lusafrica)
Daby Toure Yafodé (Real World)
Habib Koité N'Teri (Cumbancha)
Toumani Diabaté's Symmetric Orchestra Tapha Niang (World Circuit)
Richard Bona Muntula Moto (The Benediction Of A Long Life) (Decca)
Made In Belgium
A current selection of musical works produced and released by Belgian artists
Une sélection des courants musicaux actuels, produits et réalisés par des artistes belge
Tom Helsen Sun in your eyes (Universal)
Roel Vanderstukken De tijd staat stil (DEG)
Perry Rose Glasgow (Team4Action)
Ozark Henry These Days (Live) (Sony BMG)
Arno Mourir à Plusieurs (Virgin)
Machiavel River of Shame (Universal)
Jasper Steverlinck I miss you (Classic 21)
Foggy Stuff Fake Angel (Quetzal)
Attica Stop the time (LC Music)
Sarah Bettens Daddy's gun (Hybrid)
Such a noise Like a child (Sabam)
Axelle Red Naïve (EMI)
Maurane Je me suis envolée (Universal)
Urban Trad Polaire (Emarcy)
Ozark Henry Godspeed (Pias)
Classical
A great compilation of tracks by top classical artists
Une superbe compilation de morceaux choisis parmi les plus grands artistes de musique classique
London Symphony Orchestra & Richard Hickox Vaughan Williams/The Banks of Green Willow (Chandos)
André Isoir & Michel Giboureau Bach/Sonata for Organ and Oboe in G Minor, BWV 1030b: I. Tempo Giusto (Calliope)
Jonathan Biss Beethoven/Piano Sonata No. 15 in D Major, Op. 28 "Pastorale": II. Andante (EMI)
Jacek Kaspszyk, Nigel Kennedy & Polish Chamber Orchestra Chopin/Nocturne, Op. 9: II. Andante (EMI)
Sofia Chamber Orchestra & Vassil Kazandjiev Tchaikovsky/Serenade for String Orchestra in C Major, Op. 48: I. Pezzo in Forma di Sonatina – Andante non troppo – Allegro Moderato (Union Square)
Pascal Amoyel Liszt/Cantique d'amour (Arpège)
Hélène Grimaud, Staatskapelle Dresden & Wladimir Jurowski Beethoven/Piano Concerto No. 5 in E-Flat Major, Op, 73 – "Emperor": III. Rondo (Allegro) (DG); Beethoven/Piano Concerto No. 5 in E-Flat Major, Op, 73 – "Emperor": II. Adagio un poco mosso (DG)
Rock Classics
Rock 'n' roll your way through a selection of classic tracks from the 70s, 80s and 90s
Votre choix de rock'n'roll avec cette sélection de grands classiques du rock des années 70, 80 et 90
George Harrison This Song (DG)
Peter Frampton I Can't Stand It No More (A&M)
Be Bop Deluxe Heavenly Homes (Harvest)
Bread Been Too Long on the Road (Fred Karlin)
CPR Delta (Samson Music)
Wishbone Ash Blowin' Free (MCA)
Eric Clapton The Core (CBS)
Brewer & Shipley One Toke Over the Line (Buddha)
Steely Dan Pearl Of The Quater (MCA)
The Doobie Brothers Wheels of Fortune (Warner)
Atlanta Rhythm Section Champagne Jam (Decca)
Joe Walsh Rivers (Of The Hidden Funk) (Elektra)
Blues Sky
This program is compiled by singer/songwriter Beverly Jo Scott. Ce programme est réalisé par la chanteuse/compositrice Beverly Jo Scott
Microwave Dave & The Nukes Road Runner (Icehouse Records)
Stevie Ray Vaughan & Double Trouble Cold Shot (Epic)
Guy Forsyth Band Don't Stand Still (Snakeboy's Lament) (Antones)
John Mayall I Want To Go (Island)
Boz Scaggs Ask Me 'Bout Nothin' (Virgin)
Keb' Mo' You Can Love Yourself (Epic)
James Cotton One Line Little Piece Of Shade (Gitanes)
Jimmy Rogers St. Louis (Blind Pig)
Doug MacLeod Ain't No Grave (Audio Quest)
Taj Mahal Lovin' In My Baby's Eyes (BMG)
John Lee Hooker The Waterfront (MCA)
Asylum Street Spankers Hesitation Blues (Watermelon)
Robert Ealey Open Up Your Door (Topcat)
Bonnie Raitt Guilty (Warner)
Beverly Jo Scott Whisky Blues (DMP)
PROFILE
BOZ SCAGGS
Blues Sky
Blues singer Boz Scaggs first formed a band with his classmate, Steve Miller. After school the band split, and Boz briefly pursued a solo career. Some years later, he rejoined the Steve Miller band, but finally found solo success in 1968. He's since released 19 albums, the latest of which, The Hits was released in 2006.
Le chanteur de Blues Boz Scaggs a d'abord formé un groupe avec son camarade de classe, Steve Miller. Après l'école le groupe se sépare et Boz poursuit brièvement une carrière solo. Quelques années plus tard, il rejoint le groupe de Steve Miller pour finalement rencontrer le succès en solo en 1968. Depuis, il a enregistré 19 albums, dont le dernier, The Hits, qui est sorti en 2006.
Radio Waves

The best selections in adult contemporary music
Les meilleures sélections de musique actuelle pour public averti
England Dan & John Ford Coley Who's Lonely Now (Rhino)
Steve Miller Band Wild Mountain Honey (Capitol)
Bill LaBounty I Hope You'll Be Very Unhappy Without Me (Curb Records)
Paul Simon Peace Like A River (CBS)
Hall & Oates I'll Be By (RCA)
Carole King Oh No Not My Baby (CBS)
Joni Mitchell Bad Dreams (StarCon)
Herbie Hancock feat. Tina Turner Edith and the Kingpin (Verve)
Herbie Hancock feat. Luciana Souza Amelia (Verve)
Jeff Buckley Everybody Here Wants You (Sony Bmg)
America Clarice (CBS)
Don Henley Goodbye To A River (Warner)
Annie Lennox Fingernail Moon (Arista)
Be.Jazz
A unique selection of the latest tracks from the very best of Belgian jazz artists
Une sélection unique qui regroupe les derniers morceaux des plus talentueux artistes de jazz belge
David Linx And The Brussels Jazz Orchestra A Bird In The Distance-Black Crow-Dark And Raged (Harmonia)
Pierre Vaiana – Al Funduq Al Jazaïr (Igloo)
Ivan Paduart Arvo (Sabam 2007)
OverOceans The Left Song (À Marie Richter) (Carbone 7)
Véronique Bizet, Bert Van Den Brink Three For Two (Mogno Music)
Pascal Schumacher Quartet Silbergrau (Igloo)
Toots Thielemans & Pat Metheny Back In Time (Geffen)
David Linx And The Brussels Jazz Orchestra Sweet Suite (Harmonia)
Kid's Channel
Little ones will love the specially selected stories and music on this fun channel
Les tout-petits vont adorer les histoires et les musiques spécialement sélectionnées pour ce canal amusant
Mamemo Sur mon vélo; Pour conserver un papa en bonne santé; Tous les jours; Oui papa; Je suce mon pouce; Maman lune; Ma maison a deux toits; Fini de rire; L'escargot; C'est qui?; j'veux ma maman; La sorcière; Le matin c'est pas rigolo; Je me lave; La petite souris; J'arrive! (Mameli)
Timon & Pumbaa Niemand Swingt Zoals Een Echte Kat; Diep In De Zee; Wacht Maar Tot Ik Koning Ben; Kus Haar Dan; Als Je Van Beren Leren Kan (Disney)
Soul Heaven
Chill out to our selection of soul, R&B and Motown hits
Détendez-vous avec notre sélection de soul, R&B, et de hits Motown (de Motown Records, Detroit)
Stevie Wonder Summer Soft (Motown)
Chaka Khan I'm Every Woman (Warner)
The Spinners Cupid/I've Loved You for a Long Time (Warner)
Wilson Pickett Fire and Water (RCA)
War Low Rider (Avenue Records)
Massive Attack Teardrop (Virgin)
Me'Shell Ndegeocello Elliptical (Bismillah)
Ephraim Lewis It Can't Be Forever (Elektra)
Prince Future Baby Mama (Columbia)
Ledisi Alright (Verve)
Rose Royce Wishing on a Star (Widthfield)
Lionel Richie Hello (Motown)
The Stylistics Stop, Look, Listen (To Your Heart) (Amherst)
Norman Brown Soul Dance (Peacon)
Airtracks
All the new releases in pop and rock from Europe and the USA
Les dernières nouveautés de musique pop et rock d'Europe et des USA
Snow Patrol Shut your Eyes (Universal)
Robert Plant & Alison Krauss Fortune Teller (Rounder)
The Last Goodnight Pictures of You (Virgin)
Bruce Springsteen Radio Nowhere (CBS)
A Fine Frenzy You Picked Me (Virgin)
Annie Lennox Fingernail Moon (Arista)
Mark Knopfler True love will never fade (Mercury)
Matt Nathanson Car Crash (Vanguard)
Bono & Secret Machines I Am the Walrus (Interscope)
Joe Cocker Come Together (Interscope)
Peter Cincotti Goodbye Philadelphia (Sire)
Matthew Good Born Losers (Universal)
The Eagles Last Good Time in Town (Universal)
Classical Portrait
Featuring some of the works from Belgian composer César Franck Q (1822-1890)
Une présentation d'œuvres du compositeur belge César Franck (1822-1890)
Daniel Barenboim – Orchestre de Paris Sommeil de Psyché (DG)
Wolfgang Rübsam, Orgel – Franck Cantabile H-Dur (DG)
Sir Adrian Boult/London Orchestra Society Symphony in D Lento-Allegro Cesar Franck (Chesky)
Sir Adrian Boult/London Orchestra Society Symphony in D minor – II. Allegreto (Chesky)
Sir Adrian Boult/London Orchestra Society Symphony in D minor – III. Allegro Non Troppo (Chesky)
Edo de Waart, Michael Murray & San Francisco Symphony Pastorale (Telarc)
PROFILE
CHAKA KHAN
Soul Heaven
Born in Illinois 1953, Yvette Marie Stephens adopted the African name of Chaka at 16, while volunteering for the Black Panthers. In 1971, she joined Chicago band Rufus, married bass guitarist Hassan Khan, and Chaka Khan was born. In 1978 she went solo – her first single was 'I'm Every Woman', which became a huge hit. In 1979, she rejoined her band as Rufus & Chaka, and released Masterjam which went on to become the band's second platinum album. Since then, she's experimented with a variety sounds, from funk and jazz, hip-hop and blues. She has also picked up plenty of awards on the way, including eight Grammys.
Née dans l'Illinois en 1953, Yvette Marie Stephens a pris le nom africain de Chaka à 16 ans, alors qu'elle était volontaire dans le mouvement des Black Panthers. En 1971, elle rejoint le groupe Rufus de Chicago, épouse le guitariste de basse Hassan Khan, et Chaka Khan était né. En 1978 elle commence une carrière en solo – et connaît un succès fulgurant avec son premier single 'I'm Every Woman'. En 1979, elle revient dans son groupe dénommé cette fois Rufus & Chaka, et sort 'Masterjam' en voie de devenir leur second album de platine. Depuis lors, elle expérimente une grande variété de sons, depuis le funk et le jazz, jusqu'au hip-hop et au blues. Au cours de sa trajectoire, elle a également remporté de nombreuses récompenses dont huit Grammys.