TWO NEW CITY CHECK-INS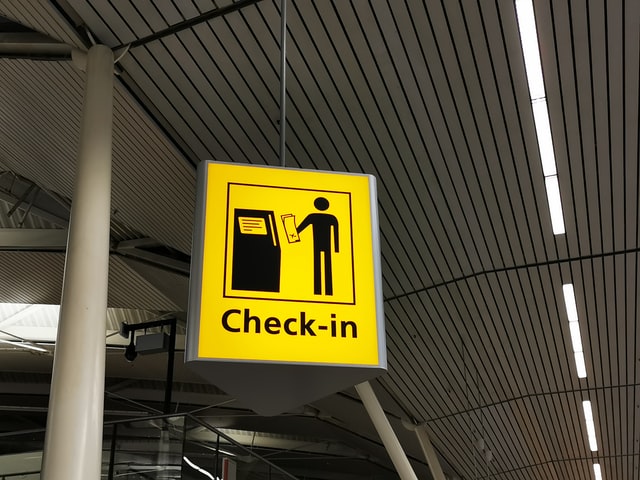 As part of a continuing program of infrastructure investment in Africa, we have just opened two new city check-in offices in downtown Kinshasa and Conakry
This means that passengers now have the highly convenient option of an easy and rapid check-in right in the middle of the city between 11:00 and 13:30 on the day of their flight. With separate check-in desks for Business and Economy Classes, this new facility offers exactly the same service as at the airport, except without the long queues, the standing around and the stress.
To use our city check-ins all you have to do is bring your luggage, ticket and passport to the Brussels Airlines city check-in office (conveniently located in the city ticket office in Conakry and just up the road from the city ticket office on Boulevard du 30 juin in Kinshasa) anytime between 11 and 13:30, check yourself and your luggage in and that's it! Your luggage will be taken to the airport in the care of Brussels Airlines, and you will be free to make your own way to the airport with no heavy baggage, reassured in the knowledge that you are checked in for your flight.
Check it out next time you fly from Kinshasa or Conakry.
DEUX NOUVEAUX BUREAUX D'ENREGISTREMENT CITADINS
Dans la poursuite de son programme d'investissement dans les infrastructures en Afrique, Brussels Airlines a récemment ouvert deux nouveaux bureaux d'enregistrement en ville, dans le centre de Kinshasa et de Conakry
Les passagers pourront désormais bénéficier de l'option hautement pratique et plus rapide de l'enregistrement en plein cœur de la ville, entre 11:00 et 13:30h, le jour même de leur départ. Ce nouveau service qui comprend des comptoirs d'enregistrement séparés pour les Classes Business et Economy est la copie conforme des check-ins des infrastructures aéroportuaires, les longues files d'attente et le stress en moins.
Pour utiliser ces comptoirs, il vous suffit de vous présenter avec votre bagage, votre billet et votre passeport au bureau d'enregistrement de Brussels Airlines en ville (très pratique, situé dans le bureau des billets de la ville de Conakry et juste un peu plus loin que le bureau des billets de Kinshasa, Boulevard du 30 juin) n'importe quand entre 11 et 13:30h. Enregistrez-vous ainsi que votre bagage, et le tour est joué! Votre bagage sera emmené vers l'aéroport par les soins de Brussels Airlines, de quoi vous rendre plus léger pour vous rendre à l'aéroport et rassuré de savoir que vous êtes déjà enregistré à bord de votre prochain vol.
Enregistrez bien cette information lors de votre prochain vol au départ de Kinshasa ou de Conakry.
TWEE NIEUWE CITY CHECK-INS
In het kader van continue infrastructuurinvesteringen in Afrika heeft Brussels Airlines zopas twee nieuwe check-in kantoren in het centrum van Kinshasa en Conakry geopend
Passagiers kunnen voortaan snel en eenvoudig in het centrum van de stad inchecken tussen 11.00 en 13.30 uur op de dag van hun vlucht. Met aparte incheckbalies voor business en economy class bieden deze nieuwe kantoren exact dezelfde service aan als in de luchthaven, maar dan zonder de wachtrijen, het rondhangen en de stress.
Hoe verloopt het inchecken in de stad? Op de dag van uw vlucht brengt u tussen 11.00 en 13.30 uur uw bagage, ticket en paspoort mee naar het stedelijk incheckkantoor van Brussels Airlines (handig gelegen in het ticketkantoor van Conakry, en in Kinshasa vlakbij het ticketkantoor aan de Boulevard du 30 juin). U checkt uzelf en uw bagage in en u bent klaar. Uw bagage wordt naar de luchthaven gebracht door Brussels Airlines. Ondertussen kunt u rustig zelf naar de luchthaven gaan zonder zware bagage en met de zekerheid dat u al bent ingecheckt voor uw vlucht.
Probeer het de volgende keer dat u vanuit Kinshasa of Conakry vliegt.