What to See: Our Video Picks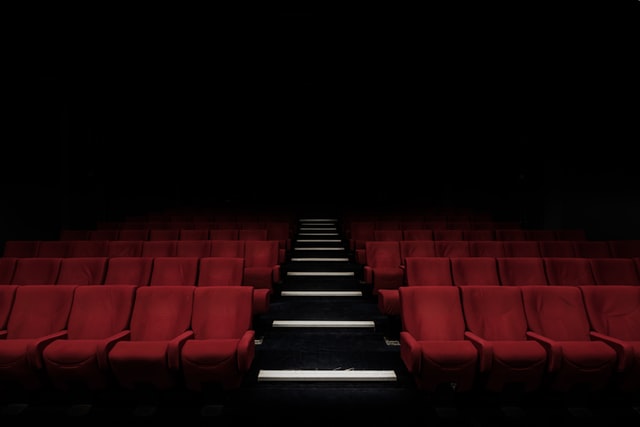 Juno
Comedy/Drama 94 mins
Cert PG-13
Director Jason Reitman
Cast Ellen Page, Jennifer Garner, JK Simmons
Juno, a whip-smart teen, has to grow up fast after getting pregnant. Luckily, she finds her unborn child the "perfect" set of parents: an affluent suburban couple longing to adopt. But then the future dad gets cold feet.
Juno, une adolescente qui n'a pas la langue en poche, doit grandir vite lorsqu'elle tombe accidentellement enceinte. Heureusement, elle trouve pour son enfant à naître les parents 'parfaits': un couple aisé urbain, désireux d'adopter. Mais tout à coup le futur Père prend peur.
August Rush
Drama/Fantasy 113 mins
Cert PG
Director Kirsten Sheridan
Cast Freddie Highmore, Keri Russell, Jonathan Rhys Meyers
When Louis, an Irish guitarist, and Lyla, a cellist, are torn apart after a single night of love, they leave behind August Rush, a baby orphaned by circumstance. Can August use his remarkable musical talent to find his parents?
Lorsque Louis, un guitariste irlandais, et Lyla, une violoncelliste, sont séparé après une unique nuit d'amour, ils laissent derrière eux August Rush, un bébé rendu orphelin par les circonstances. Le remarquable talent musical d'August l'aidera-t-il à retrouver ses parents?
Father's Day
Comedy 93 mins
Cert PG-13
Director Ivan Reitman
Cast Billy Crystal, Robin Williams, Nastassja Kinski
When Colette's son Scott goes missing, she enlists the help of two former lovers to find him. The two strangers, each convinced by Colette that he's the boy's father, team up in the madcap hunt for "their" runaway progeny.
Lorsque Scott, le fils de Colette vient à disparaître, elle demande de l'aide à ses deux anciens amants. Les deux, étrangers l'un pour l'autre, sont chacun convaincus d'être le père de l'enfant et ils font équipe dans une chasse insensée pour "leur" progéniture en fuite.
Atonement
Drama 123 mins
Cert R
Director Joe Wright
Cast Keira Knightley, James McAvoy, Vanessa Redgrave
Based on Ian McEwan's bestseller. In 1935, 13-year-old fledgling writer Briony Tallis irrevocably changes the course of several lives when she falsely accuses her older sister's lover of a crime.
Basé sur le bestseller de Ian McEwan: en 1935, la romancière débutante Briony Tallis change irrémédiablement le cours de plusieurs vies lorsqu'à l'âge de 13 ans, elle accuse à tort l'amant de sa sœur aînée d'un crime.
The Darjeeling Limited
Drama 91 mins
Cert R
Director Wes Anderson
Cast Owen Wilson, Adrien Brody, Jason Schwartzman
An emotional comedy about three brothers reforging family bonds after the death of their father. The eldest son hopes to reconnect with his two siblings by taking them on a train trip across the vibrant landscape of India.
Une véritable aventure d'amitié et de fraternité. Trois frères renouent des liens familiaux après la mort de leur père. L'aîné espère retrouver ses deux frères plus jeunes en les emmenant dans un voyage en train à travers une odyssée époustouflante en Inde.
Meet The Fockers
Comedy 115 mins
Cert PG-13
Director Jay Roach
Cast Ben Stiller, Robert DeNiro, Dustin Hoffman, Barbra Streisand
In this sequel to Meet The Parents, Greg Focker and Pam Byrnes are engaged, and it's high time the future in-laws met. But ex-CIA agent Jack Byrnes didn't reckon on a male homemaker and a sex therapist…
Dans cette suite de Meet The Parents, Greg Focker et Pam Byrnes sont fiancés, et c'est l'heure pour les futurs beaux-parents de se rencontrer. Mais l'ex- agent de la CIA Jack Byrnes n'imaginait pas tomber sur un homme au foyer et une sexologue!
In Her Shoes
Comedy/Drama 120 mins
Cert PG-13
Director Curtis Hanson
Cast Cameron Diaz, Toni Collette, Shirley MacLaine
Ditzy party girl Maggie and her sister Rose, a frumpy lawyer, have a serious falling out that prompts Rose to move in with Ella, the grandmother the girls never knew they had. Humour, heartbreak and redemption await.
Une grosse dispute entre Maggie, une fille légère, et sa soeur Rose, une brillante avocate, pousse Rose à s'installer chez Ella, la grand-mère dont les filles ignoraient l'existence… Humour, chagrin et rédemption.
Superbad
Comedy 110 mins
Cert R
Director Greg Mottola
Cast Jonah Hill, Michael Cera, Seth Rogen
Two sex-obsessed high-school seniors spend a wild night trying to score alcohol they hope will get two girls drunk enough to look at them. The resulting misadventures may just reverse their life-long losing streaks.
Deux étudiants en fin d'études, obsédés par le sexe, passent une nuit folle de beuverie qui, l'espèrent-ils, leur permettra de soûler deux jeunes filles qui leur plaisent. S'ensuivent des mésaventures qui pourraient inverser le cours de leur vie, après une longue suite d'échecs.
The Savages
Drama/Comedy 113 mins
Cert R
Director Tamara Jenkins
Cast Philip Seymour Hoffman, Laura Linney, Philip Bosco
When the health of retiree Lenny Savage rapidly deteriotes, his estranged adult children – Wendy and Jon – are forced to put him in a nursing home and face their own unresolved issues.
Lorsque la santé du retraité Lenny Savage se détériore rapidement, ses enfants devenus lointains, Wendy et Jon sont forcés de le placer dans une maison de repos – et de faire face à leurs questions non résolues.
In The Valley Of Elah
Drama/Thriller 118 mins
Cert R
Director Paul Haggis
Cast Tommy Lee Jones, Charlize Theron, Susan Sarandon, Jason Patric
A career officer and his wife work with a police detective to uncover the truth behind their son's disappearance following his return from a tour of duty in Iraq. Tommy Lee Jones' scalding performance is riveting.
Avec l'aide d'une détective de la police, un officier de carrière et sa femme tentent de découvrir la vérité derrière la disparition de leur fils, survenue directement après son retour d'Irak en permission. Une histoire fascinante et à la fois engagée de Tommy Lee Jones.
Things We Lost In The Fire
Drama 117 mins
Cert R
Director Susanne Bier
Cast Halle Berry, Benicio Del Toro, David Duchovny
When Audrey suddenly loses her husband, leaving her alone with two children, she invites her husband's troubled best friend, Jerry, to live with her. As he turns his own life around, he helps the family confront its loss.
Lorsque Audrey perd subitement son mari, la laissant seule avec deux enfants, elle invite Jerry, le meilleur ami de son mari un peu paumé, à s'installer avec elle. Sa vie se modifiant du tout au tout, il aide la famille éplorée à confronter la perte de leur être cher….
Elizabeth: The Golden Age
Drama/History 113 mins
Cert R
Director Shekhar Kapur
Cast Cate Blanchett, Geoffrey Rush, Clive Owen
Elizabeth I faces betrayal and bloodlust for her throne. With tumultuous religious and political tides sweeping Europe, her rule is challenged by Philip II of Spain and his formidable Armada.
La Reine Elizabeth I affronte la trahison et les combats sanglants pour défendre son trône. Dans une époque où le tumulte des religions et les vagues politiques s'abattent sur l'Europe, son pouvoir est mis au défi par le Roi espagnol Philippe II et sa formidable Armada.
No Country For Old Men
Thriller/Crime 115 mins
Cert R
Directors Ethan & Joel Coen
Cast Tommy Lee Jones, Javier Bardem, Josh Brolin
When hunter Llewelyn Moss stumbles across the aftermath of a drug-deal shooting near the Rio Grande – and nabs a briefcase full of dollars – he finds himself dodging drug runners, Texas lawmen and a psychopathic killer.
Lorsque le chasseur Llewelyn débarque inopinément sur la scène d'une après-tuerie entre des dealers, près du Rio Grande – et ramasse une mallette bourrée de dollars – il doit éluder les poursuites de Mexicains pisteurs de drogue, d'avocats texans et d'un tueur psychopathe…
Before The Devil Knows You're Dead
Drama/Suspense 116 mins
Cert R
Director Sidney Lumet
Cast Philip Seymour Hoffman, Ethan Hawke, Marisa Tomei
A twisting suspense thriller in which a victimless crime spirals out of control. Andy, a payroll executive with a drug problem, and his brother Hank are desperate for quick cash. Their plan? To knock off their parents' jewellery store.
Un bouleversant thriller à suspense où l'on assiste à la spirale du crime, sans victimes: Andy, un employé avec un problème de drogue, et son frère Hank, sont acculés à devoir trouver de l'argent rapidement. Leur plan: cambrioler la bijouterie de leurs propres parents.
Gone Baby Gone
Drama/Crime 113 mins
Cert R
Director Ben Affleck
Cast Casey Affleck, Michelle Monaghan, Morgan Freeman
While investigating a four-year-old girl's kidnapping, two private investigators search the seamiest side of Boston's underworld, prompting professional and personal crises. Poignant, compelling and controversial.
Au cours de leur enquête concernant le kidnapping d'une petite fille de quatre ans, deux détectives découvrent l'envers de la ville de Boston dans ce qu'elle a de plus sombre, déclenchant une crise professionnelle et personnelle. Poignant, prenant et qui suscite la controverse.
North Country
Drama 124 mins
Cert R
Director Niki Caro
Cast Charlize Theron, Frances McDormand, Sean Bean
When Josey Aimes, a single mother with two children, starts working in the iron mines of her home town in Minnesota, the constant sexual harrassment by her male colleagues leads to a showdown in court – and a landmark decision.
Lorsque Josey Aimes, une mère célibataire avec deux enfants, commence à travailler dans les mines de fer de sa ville natale dans le Minnesota, le constant harcèlement sexuel dont elle est victime de la part de ses collègues masculins, aboutit à un règlement devant les tribunaux – et à une décision qui fera date.
Collateral Damage
Action 112 mins
Cert R
Director Andrew Davis
Cast Arnold Schwarzenegger, Elias Koteas, Francesca Neri
When he loses his wife and son in a bomb explosion, firefighter Gordy Brewer decides to track down the killer himself, a quest that leads him to war-torn Colombia. Soon he's on the trail of Claudio "The Wolf " Perrini.
Lorsqu'il perd sa femme et son fils dans un attentat à la bombe, Gordy Brewer décide de traquer le tueur, une quête qui le mène dans une Colombie déchirée par la guerre. Rapidement il retrouve la trace de Claudio "El lobo" Perrini.
Life Or Something Like It
Romance/Comedy 101 mins
Cert PG-13
Director Stephen Herek
Cast Angelina Jolie, Edward Burns, Stockard Channing
The dire predictions of a zany self-proclaimed street prophet (Tony Shalhoub) cause Lanie Kerrigan (Angelina Jolie), a ruthless Seattle newcaster, to recast her life in this winning redemptive comedy.
Les prédictions funestes d'un prophète autoproclamé sans-abri (Tony Shalhoub) force Lanie Kerrigan (Angelina Jolie), une journaliste de télévision impitoyable de Seattle, à revoir le scénario de sa vie dans cette comédie captivante et salvatrice.
The Beach
Drama/Thriller 119 mins
Cert R
Director Danny Boyle
Cast Leonardo DiCaprio, Tilda Swinton, Robert Carlyle
Richard, an American tourist in a Bangkok hostel, learns of an idyllic beach on a nature reserve. Armed with a map, Richard sets out for the island paradise. But weeks of sun-burnt bliss turn into a Heart Of Darkness nightmare.
Richard, touriste américain à Bangkok, entend parler d'une plage idyllique dans une réserve naturelle. Une carte sous le bras, il part à destination de l'île paradisiaque. Mais ces semaines de béatitude sous le soleil vont se transformer en cauchemar au "Cœur des Ténèbres".
Me, Myself And Irene
Comedy 116 mins
Cert R
Directors Bobby & Peter Farrelly
Cast Jim Carrey, Renée Zellweger, Chris Cooper
After 15 years of being the town joke, mild-mannered state trooper Charlie Baileygates finds himself in a Jekyll-and-Hyde struggle.
His alter ego, Hank – a cuss-and-spit womaniser – has designs on Charlie's girl…
Après avoir été durant 15 ans la risée de la ville, le policier Charlie aux manières douces, se trouve pris dans une lutte à la Jekyll-et-Hyde. Son alter ego, Hank, un coureur de jupons invétéré, a des vues sur la fille de Charlie…
Never Been Kissed
Comedy/Romance 103 mins
Cert PG-13
Director Raja Gosnell
Cast Drew Barrymore, David Arquette, Michael Vartan
Copy editor Josie Geller, 25, gets a chance to prove herself as a reporter – by going undercover as a high-school student. Desperate to fit in, she turns to her brother Rob, who also enrolls to try to burnish his sister's reputation.
La rédactrice de 25 ans, Josie Geller, se lance dans un grand reportage en infiltrant comme jeune étudiante le milieu lycéen. Désireuse de réussir dans son rôle, Josie s'adresse à son frère, Rob, qui s'introduit à son tour dans l'école pour parfaire la réputation de sa soeur.