Airline news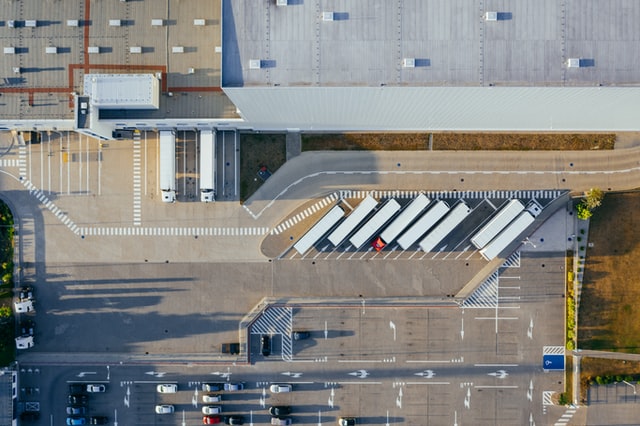 Alfred Kidjo
Head of Distribution Services
Distribution in the airline business is a complicated business, and I've been in it for 10 years now. The main challenge has always been to control the costs and maintain efficiency while bringing our product offer to as wide a market as possible. For an airline like ours, tickets need to be available worldwide 24/7. We need to be able to offer a ticket to a travel agent, or a buyer at any time – and anywhere. If we can't sell even for a couple of hours in a day, it has a considerable effect on our business.
Among our main channels of distribution are what is known as GDS (Global Distribution Systems) which are the worldwide online distributors such as Amadeus, Gallileo etc. But these systems aren't online in the way most people think of that term nowadays – in fact the GDS set up their own online proprietary distribution and communications systems long before the internet became a widespread tool – much in the same way as banking communication and settlement systems were also a precursor of the internet.
However the biggest revolution in distribution in the last decade has been the internet. It has added a whole new distribution channel for airlines – and some companies have built their entire business models purely on internet distribution. At Brussels Airlines we have a mix of the two, and technologically the GDS are still far higher performing systems in terms of the complexities of travel sector requirements. But the general trend in technology has enabled the entire airline travel sector to become much more efficient – transactions that used to take days now take milliseconds – and it has also given the consumer a much greater power of choice. But it's also quite a challenge to ensure consistently more effective and customer-oriented services.
In fact, originally I wasn't in the airline business at all – I was in photography and photo-journalism. I worked for TV firstly in Cotonou in my native Benin. Apart from flying, my passion was and still is photography. I had a photography business, and I was the main supplier for postcards, cameras and photo lab products in the country. But after the change of government in Benin in 1975 tourism came to a standstill, so there was no need for postcards anymore. As a result of the decline of the business, I decided in 1986 to choose a different choice of career.
I got into the aviation business because I always wanted to be a pilot. When I was young my parents wouldn't allow me to even consider flying as a career – they said it was too dangerous – but when I was independent enough to pay for it myself, I learnt how to fly light aircraft, and got my pilot's licence. When I joined the airline, it wasn't as a pilot, but at least it was the world of flying.
I'm still an avid photographer – I do all kinds of photographic work; portraits, still life, sports, even aerial photography… but I don't think it's likely I'll become a pilot at this stage.
Brussels Airlines adds 15th destination to African network
As from June 2008, Brussels Airlines has added a significant new destination to its African network portfolio thanks to a new Brussels–Addis Ababa codeshare connection with Ethiopian Airlines
Now Brussels Airlines passengers can travel daily between Brussels, the European capital and the Ethiopian capital. Operated on Ethiopian Airlines Boeing 767-300s, this code share service to/from offers a cabin layout of 30 seats in business class (the 'Cloud Nine Class') and 206 seats in economy class.
The evening departures – from either Addis Ababa or from Brussels Airport – reach their destination the next morning, and offer excellent connections in both directions to/from more than 30 destinations, served by Brussels Airlines, within Europe. Good news for passengers flying to/from Switzerland, Germany, Italy, France, UK, Scandinavia, etc!
From their modern hub airport in Addis Ababa, Ethiopian Airlines serves a network of 70 domestic and international destinations, including flights to 24 different African countries.
As an added bonus, Brussels Airlines passengers buying tickets for Addis Ababa can earn precious miles in the Privilege Frequent Flyer Programme.
Flying without frontiers
Wars, famine, political instability, local terrorism, lack of medical infrastructures… in many regions of the world these are all factors that, apart from their cost in human lives, also arrest or reverse development. And this is where many NGOs are in fact active, among them the Belgian organisation Aviation Sans Frontières/Piloten Zonder Grenzen
AZF has a triple mandate, but its field of operations can be summed up in one sentence – to fly into and out of regions that cannot be reached by other means. "We bring huminatarian aid to populations who have no other way of accessing it" says Xavier Flamant, director of AZF in its HQ beside Brussels Airport.
Flying in Cessna 206s and 207s, the AZF pilots carry out missions ranging from the transport of NGO personnel, to carrying vaccinations or medical samples, and even to working hand in hand with environmental agencies to update environmental data on protected areas, such as in Madagascar.
"Our main role is to provide support to protect and foster development in fragile regions" explains Flament, "but we also operate on a basis where emergencies take priority. If, for example, we need to evacuate NGO personnel – beneficiaries of NGO aid – then we will do that first. For example, recently we were involved in the evacuation of women who had been raped and tortured before being taken into charge by one of our partner NGOs. This highly organised operation took place in East Congo where the evacuation was implemented under the express permission of both the government and the militia".
When they're not flying, ASF personnel are active in other travel-related roles, such as accompanying children flying to Europe for urgent medical attention, or passengers flying to new countries on IOM (International Organisation for Migration) Welcome Programmes.
"Recently one of our people, a press photographer, had an extraordinary experience in Guinea, bringing a blind little girl back to Europe for an eye operation. At the time there was some civil unrest, and the airport was jammed with people wanting to get out. Nonetheless, they all made way for the little girl, despite knowing that it would mean one less place on the aircraft. Of course she got on the plane, and since then the operation was a great success – now she can see, and she'll be going back to Guinea as soon as she is recovered."
ASF/PZG is an international NGO supported by institutional funds and private donations.
Brussels Airlines and the Baham de France… c'est la fête!
Cameroon was in a festive mood in Paris last 31 May at a dinner and dance event organised in honour of the Baham community in France, and sponsored by Brussels Airlines

The evening, which was attended by some 1,000 Cameroonians, was an important event in the diary of not just the Cameroon diaspora in France, but also for His Majesty Pouakam Max II, the King of the Baham who was the guest of honour. His Majesty flew with Brussels Airlines from Douala to represent what is one of the most important ethnic groups in the country (The Baham village is one of the most populated of the West Region of Cameroon). Other notables present were the Cameroonian Ambassador to France, His Excellency Eugene Mbella Mbella, as well as five other village kings of the West Region in Cameroon.
Brussels Airlines was of course proud sponsor of the event. We had a team present giving out goodies and joining in the festivities with a fantastic tombola for which first prize was a free return trip to Cameroon on board one of our Airbus A330s.
Eric Kergoat, Brussels Airlines Brand Manager was on hand to give out the prize. "It was a fantastic event, and a fantastic way for Brussels Airlines to show its appreciation of our Cameroon customers" he said "Yaoundé and Douala are important destinations within our African network, and we are constantly working on our service to and from Paris via Brussels. For us, being able to share an event like this with an important customer sector is a real plus".
CHECK-IN ONLINE AND AVOID THE QUEUES
Our online check-in has proven such a success in Europe that we have decided to roll it out in selected Africa stations, starting with Entebbe. Now when you're flying out of Uganda, all you have to do is check-in online to avoid the queues at the airport – and if you have baggage, you can go straight to the baggage drop-off point at the Business Class check-in
Rather than waiting until you're at the airport, if you've booked your ticket online or if you have an e-ticket, you can go straight to the online check-in on our website, and check yourself in without any fuss or stress from your home, hotel or office.
1. Go to brusselsairlines.com and select the check-in options, or go straight to check-in. (in English).
2. Fill out your e-ticket number, or your booking reference and your family name.
3. From there you'll go to a summary page which gives you an overview of your check-in options, including your assigned seat number(s). You can change your seat if you wish by clicking on the appropriate button and selecting a new seat on the schema of the aircraft's seating layout. Once you're happy with your seating details, confirm and click continue.
4. Print out the pdf version of your boarding pass.
You can use this method to check in anything from 24 hours to one hour before your flight, and when you arrive at the airport just go straight to your gate with your printed-out boarding pass and your passport – and that's it! Plus, even if you have luggage, you still don't need to wait – just leave your luggage at the Baggage Drop-off point at Business Class check-in and proceed to your gate. Check it out next time you fly on brusselsairlines.com.
Alfred Kidjo
Head of Distribution Services
La distribution dans le secteur aérien est un business complexe, et j'y travaille depuis 10 ans déjà…Le principal défi a toujours été le contrôle des coûts et le maintien d'un haut niveau d'efficacité tout en déployant notre offre de produits sur un marché aussi large que possible. Dans le cas de notre compagnie, cela se traduit par la disponibilité de nos tickets 24h sur 24, 7 jours sur 7 dans le monde entier … A tout moment et n'importe où dans le monde, nous devons être en mesure de proposer un billet à un agent de voyage ou à tout autre acheteur. Si durant une heure ou deux, au cours d'une journée, nous ne sommes pas en mesure de vendre, cela a des retombées considérables sur nos affaires.
Parmi nos principaux canaux de distribution, nous comptons les systèmes connus sous la dénomination de GDS (Global Distribution Systems), constitués des principaux distributeurs mondiaux en ligne comme Amadeus, Gallileo, etc. Toutefois, ces systèmes ne sont pas en ligne comme la plupart des gens pourraient le comprendre aujourd'hui par ce terme. En fait les GDS ont établi leur propre distribution brevetée et leurs systèmes de communication en ligne, bien avant que l'internet ne devienne un outil à grande échelle. C'est un peu comparable aux systèmes de communication et de règlement bancaires, également précurseurs de l'internet.
Ceci dit, l'internet s'est imposé comme la plus grande révolution de ces dernières années dans la distribution, en ajoutant un tout nouveau canal pour les compagnies aériennes. Certaines d'entre elles ont même bâti entièrement leur modèle de business sur la distribution exclusive via internet. Chez Brussels Airlines, les deux système coexistent, et technologiquement parlant, les GDS sont toujours de loin les plus performants pour répondre aux exigences, parfois d'une grande complexité, du secteur du tourisme. De façon générale, la technologie a permis à l'ensemble du secteur aérien de gagner en vitesse : les transactions qui auparavant prenaient quelques jours n'en prennent plus aujourd'hui que quelques millisecondes. Pour les utilisateurs, cela signifie également un plus grand pouvoir de choix, avec à la clé l'obligation d'assurer des services toujours plus efficaces et correspondant aux attentes des clients.
En fait, au départ, je ne travaillais pas du tout dans le secteur aérien, j'étais actif dans la photographie et le photojournalisme. J'ai démarré à la télévision à Cotonou, dans mon Bénin natal. Outre l'aviation, ma passion était et reste toujours d'ailleurs la photographie. J'avais ma propre entreprise et j'étais le principal fournisseur de cartes postales, d'appareils photos et de produits de labos du pays. Mais après le changement de gouvernement survenu au Bénin en 1975, l'activité touristique s'est immobilisée, et en corollaire la demande en cartes postales. Suite au déclin de mon entreprise, j'ai décidé en 1986 d'orienter différemment ma carrière.
Je me suis tourné vers l'aviation car j'ai toujours rêvé d'être pilote. Lorsque j'étais jeune mes parents ne m'auraient jamais autorisé à envisager cette carrière – trop dangereux à leurs yeux. Mais lorsque je suis devenu suffisamment indépendant pour subvenir à mes besoins, j'ai pris des cours de pilotage à bord d'un appareil léger et j'ai obtenu ma licence. Lorsque j'ai rejoint la compagnie, ce n'était pas comme pilote bien entendu, mais c'était quand même dans le monde de la navigation aérienne.
Je suis toujours un photographe curieux, je réalise toutes sortes d'images : des portraits, des natures mortes, des photos de sport, et même des photographies aériennes… Mais je ne pense pas qu'à ce stade, j'aurais encore l'opportunité de devenir pilote.
Brussels Airlines compte une 15ème destination dans son réseau africain
Depuis juin 2008, Brussels Airlines a ajouté une nouvelle destination substantielle à son réseau africain, Bruxelles-Addis-Abeba, grâce à un récent partage de code avec Ethiopian Airlines
Désormais, les passagers de Brussels Airlines peuvent voyager quotidiennement entre Bruxelles, capitale de l'Europe et la capitale de l'Ethiopie. Ce service de partage de code opéré sur des Boeing 767-300 de la compagnie Ethiopian Airlines, offre 30 sièges dans le plan de cabine de la classe business (la 'Classe Cloud Nine', littéralement 'comme sur un nuage') et 206 places en classe economy.
Les vols du soir – soit d'Addis-Abeba soit de Bruxelles – arrivent à destination le matin suivant, offrant d'excellentes liaisons entre les 30 destinations desservies par Brussels Airlines en Europe. Pour les passagers en transit de Suisse, d'Allemagne, d'Italie, de France, du Royaume-Uni ou de Scandinavie, c'est une bonne nouvelle!
Depuis leur aéroport moderne d'Addis-Abeba, les lignes éthiopiennes relient un vaste réseau de quelque 70 destinations domestiques et internationales, dont des vols vers 24 pays africains. Et pour parfaire le tout, les utilisateurs de Brussels Airlines qui achètent des billets pour Addis-Abeba reçoivent un nombre appréciable de miles dans le cadre du Programme Privilege Frequent Flyer.
Obtenez dès aujourd'hui de plus amples informations sur nos nouvelles connexions à destination d'Addis-Abeba à l'adresse brusselsairlines.com
Voler sans frontières
Les guerres, la famine, l'instabilité politique, le terrorisme local, le manque d' infrastructures médicales … Dans de nombreuses régions du monde, ces facteurs, outre le fait qu'ils ont un coût en vies humaines, empêchent ou infléchissent le développement. Et c'est ici que de nombreuses ONG entrent en action. Parmi elles, l'organisation belge Aviation Sans Frontières/Piloten Zonder Grenzen
ASF a un triple mandat, mais son terrain d'opérations peut se résumer en une seule phrase : offrir des liaisons aériennes à des régions isolées, qui ne sont pas accessibles par d'autres moyens. 'Nous mettons des programmes d'appui aérien humanitaire à la disposition de populations qui autrement ne pourraient y accéder', explique Xavier Flament, directeur d'ASF, dans son quartier général près de l'aéroport de Bruxelles.
A bord de Cessna 206 et 207, les pilotes d'ASF réalisent des missions allant du transport de personnel humanitaire jusqu'à l'acheminement de vaccins ou de matériel médical. Ils travaillent également à l'occasion avec des agences environnementales, pour la mise à jour des données sur les zones protégées, comme à Madagascar, par exemple.
'Notre rôle principal consiste à offrir un soutien pour protéger et encourager le développement dans des régions fragiles' explique Flament, 'mais nous opérons également face à des situations d'urgence, comme dans l'évacuation de personnel des ONG ou des bénéficiaires de l'aide humanitaire. Si l'urgence est une priorité alors nous intervenons directement… Récemment, nous sommes intervenus dans l'évacuation de femmes qui avaient été violées et torturées, avant leur prise en charge par l'une de nos ONG partenaire. C'était dans l'Est du Congo… et une opération réclamant une organisation à haut niveau, l'évacuation étant orchestrée avec l'autorisation expresse à la fois du gouvernement et de la milice'.
Lorsqu'ils ne pilotent pas, les membres des équipages d'ASF sont actifs dans d'autres tâches relatives au voyage ou au transport, comme l'accompagnement d'enfants qui viennent en Europe pour des traitements médicaux urgents ou de passagers qui volent à destination de nouveaux pays dans le cadre des Programmes d'Accueil de l'IOM (International Organisation for Migration).
'Récemment un membre de notre équipe, un photographe de presse, a vécu une expérience extraordinaire en Guinée, en accompagnant une petite fille aveugle en Europe pour y subir une opération de la vue. A ce moment-là, la situation était tendue suite à des conflits civils et l'aéroport était bondé, de nombreuses personnes désirant fuir. Malgré cela, ils s'étaient écartés pour laisser passer la petite fille en priorité, même si cela voulait dire un siège de moins dans l'avion. Elle réussit heureusement à monter à bord de l'avion et l'opération s'est merveilleusement déroulée – aujourd'hui elle a recouvert la vue et elle rentrera en Guinée dès qu'elle sera guérie.'
ASF/PZG est une ONG internationale soutenue par des fonds institutionnels et des dons privés.
Brussels Airlines et les Baham de France… c'est la fête!
Le Cameroun était d'humeur festive le 31 mai dernier à Paris, à l'occasion d'une réception et d'une soirée culturelle dansante, organisées en l'honneur de la Communauté Baham en France, et sponsorisées par Brussels Airlines
L'événement auquel ont participé près de 1 000 Camerounais était important à plus d'un titre, non seulement pour la diaspora camerounaise en France, mais aussi pour Sa Majesté Pouakam Max II, le Roi des Baham.
Invité d'honneur de la soirée, sa Majesté a fait le voyage de Douala à bord d'un vol Brussels Airlines pour représenter l'un des plus grands groupes ethniques du pays (le village Baham est l'un des plus peuplés de la région occidentale du Cameroun). Parmi les autres notables présents, on mentionnera l'Ambassadeur du Cameroun en France, Son Excellence Eugene Mbella Mbella, ainsi que 5 autres rois de différents villages de la région ouest du Cameroun.
De toute évidence, Brussels Airlines était fier d'être le sponsor de l'événement, avec une équipe sur place, distribuant des objets promotionnels et contribuant à sa façon à l'amusement avec une fantastique tombola, dont le premier prix était un vol aller-retour à destination du Cameroun à bord d'un de nos Airbus A330.
Eric Kergoat, Brussels Airlines Brand Manager, a remis le prix à l'heureux gagnant. 'C'était une fête fabuleuse et une manière très conviviale de montrer combien, chez Brussels Airlines, nous apprécions nos passagers camerounais', confie-t-il, 'Yaoundé et Douala sont des destinations phares dans notre réseau africain, et nous oeuvrons constamment pour développer nos lignes entre le Cameroun et Paris via Bruxelles … Pouvoir partager un moment comme celui-ci avec un segment majeur de notre clientèle est un réel plus'.
Alfred Kidjo
Head of Distribution Services
Distributie in de luchtvaart is een ingewikkelde business … En ik zit er nu al 10 jaar in. De grootste uitdaging bestond er altijd al in de kosten te drukken en de efficiëntie te handhaven terwijl ik ons productaanbod naar een zo ruim mogelijke markt breng. Tickets van een maatschappij als de onze moeten wereldwijd 24/7 beschikbaar zijn. We moeten reisagenten of kopers op elk moment en overal een ticket kunnen aanbieden. Als we zelfs maar een paar uur per dag niet kunnen verkopen, heeft dat grote gevolgen voor ons bedrijf.
Onder onze grootste distributiekanalen rekenen we de zogenaamde GDS (Global Distribution Systems of wereldwijde distributiesystemen), bestaande uit wereldwijde onlineverdelers zoals Amadeus, Gallileo enz. Maar online betekent in deze context iets heel anders. De GDS lanceerden hun eigen online distributie- en communicatiesystemen immers lang voor het internet onze planeet veroverde. Zo waren ook systemen voor bankcommunicatie en betalingen voorlopers van het internet.
Maar het internet zorgde de voorbije tien jaar wel voor de grootste ommezwaai in de distributiesector … Het reikte luchtvaartmaatschappijen een gloednieuw distributiekanaal aan. Sommige bedrijven bouwden hun volledige ondernemingsmodellen op de internetverkoop. Bij Brussels Airlines hebben we een mix van de twee. Technologisch gezien zijn de GDS veel krachtiger systemen omdat ze voldoen aan de complexe vereisten van de reissector. Maar dankzij de algemene technologische tendens kon de hele luchtvaartsector veel sneller werken. Transacties die vroeger dagen duurden, zijn nu in milliseconden afgehandeld. En de klant beschikt over veel meer keuzemogelijkheden. Het is dus een hele uitdaging om steeds meer doelgerichte en klantgerichte diensten te verzekeren.
Ik kom oorspronkelijk uit een heel andere sector, namelijk die van de fotografie en de fotojournalistiek. Ik werkte eerst voor de televisie in Cotonou in mijn geboorteland Benin. Naast vliegen is fotografie altijd een passie gebleven. Ik had een fotografiehandeltje en was de voornaamste leverancier van postkaarten, fototoestellen en producten voor fotolabo's van het land. Maar toen de nieuwe regering zich in 1975 installeerde was het gedaan met het toerisme en vroeg niemand meer naar postkaarten. Omdat het met mijn zaak bergaf ging, besloot ik in 1986 een andere weg in te slaan.
Ik kwam in de luchtvaartsector terecht omdat ik er altijd van had gedroomd piloot te worden. Voor mijn ouders was dat beroep uitgesloten. Ze vonden het te gevaarlijk. Maar toen ik wat meer op eigen benen stond en zelf de opleiding kon betalen, leerde ik met lichte toestellen vliegen en behaalde ik mijn pilotendiploma. Toen ik in de luchtvaart begon was dat natuurlijk niet als piloot. Maar ik zat toch in de wereld van de vliegtuigen.
Ik ben nog steeds dol op fotograferen. Ik maak allerlei soorten foto's, van portretten tot stillevens, sport en zelfs luchtfoto's … Maar een carrière als piloot lijkt me nu niet erg waarschijnlijk.
Brussels Airlines voegt 15de bestemming toe aan Afrikaans netwerk
Sinds juni 2008 is het Afrikaanse netwerk van Brussels Airlines een belangrijke bestemming rijker, en dat dankzij een nieuwe Brussel-Addis Ababa codesharingverbinding met Ethiopian Airlines
Passagiers van Brussels Airlines kunnen voortaan dagelijks reizen tussen de Europese hoofdstad Brussel en de hoofdstad van Ethiopië. Deze codescharingservice aan boord van de Boeings 767-300 van Ethiopian Airlines biedt 30 plaatsen in businessclass (de 'Cloud Nine Class') en 206 plaatsen in economyclass.
De avondvluchten – vanuit Addis Ababa of Brussels Airport – bereiken hun bestemming de volgende ochtend. Ze bieden uitstekende verbindingen in beide richtingen naar/vanuit meer dan 30 bestemmingen die binnen Europa door Brussels Airlines worden bediend. En dat is goed nieuws voor passagiers naar/vanuit onder meer Zwitserland, Duitsland, Italië, Frankrijk, het VK en Scandinavië!
In Addis Ababa bedient Ethiopian Airlines een netwerk van maar liefst 70 binnenlandse en internationale bestemmingen vanuit de moderne hub-luchthaven in Addis Ababa, vluchten naar 24 verschillende Afrikaanse landen inbegrepen. Als extra bonus kunnen passagiers van Brussels Airlines die tickets naar Addis Ababa kopen waardevolle mijlen verdienen in het Privilege Frequent Flyer-programma.
Piloten zonder grenzen
Oorlogen, hongersnood, politieke onrust, terrorisme, een gebrek aan medische infrastructuur, … In veel gebieden in de wereld kosten deze factoren niet alleen mensenlevens, maar houden ze ook de ontwikkeling tegen. Veel ngo's zijn dan ook actief in dit terrein. Zo ook de Belgische organisatie Piloten Zonder Grenzen/Aviation Sans Frontières
Hoewel PZG een drievoudig mandaat heeft, kan haar missie in één zin worden samengevat: naar en vanuit streken vliegen die op geen andere manier bereikbaar zijn. 'Wij leveren humanitaire hulp aan volkeren die er op geen enkele andere manier aan kunnen geraken', vertelt Xavier Flament, directeur van PZG in hun hoofdkwartier naast Brussels Airport.
Met hun Cessna's 206 en 207 zorgen de piloten van PZG onder meer voor het vervoer van ngo-personeel, maar ook van vaccinaties of medische stalen.
Ze werken zelfs nauw samen met milieuorganisaties om milieugegevens over beschermde gebieden, zoals in Madagaskar, te verzamelen.
'We bieden vooral steun om de ontwikkeling in kwetsbare gebieden te beschermen en aan te moedigen', legt Flament uit. 'Toch zijn noodgevallen bij ons een prioriteit. Als we bijvoorbeeld ngo-personeel – begunstigden van ngohulp – moeten evacueren, dan doen we dat eerst. Zo moesten we onlangs vrouwen evacueren die verkracht en gemarteld waren voor ze toevlucht vonden bij een van onze partner-ngo's.
Dit gebeurde in Oost-Congo … Het was een nauwkeurig georganiseerde operatie die werd uitgevoerd met de uitdrukkelijke toestemming van zowel de regering als de militie.'
Wanneer het niet vliegt, vervult het PZG-personeel andere reisgerelateerde taken, zoals de begeleiding van kinderen die voor dringende medische zorgen naar Europa vliegen of van passagiers die in het kader van de IOM (International Organisation for Migration) Welcome Programmes naar nieuwe landen reizen.
'Een van onze mensen, een persfotograaf, beleefde in Guinee onlangs iets buitengewoons. Hij bracht een klein, blind meisje mee naar Europa voor een oogoperatie. Op dat moment leefde er wat onrust onder de burgers en zat de luchthaven vol met mensen die wilden vertrekken. Toch maakten ze allemaal plaats voor het meisje, goed wetende dat er zo één plaats minder zou zijn op het vliegtuig. Ze raakte op het toestel en onderging een succesvolle operatie. Ze kan nu zien en reist terug naar Guinee zodra ze is hersteld.'
PZG/ASF is een internationale ngo die wordt gesteund door institutionele fondsen en privéschenkingen.
Brussels Airlines feest met de Franse Baham-gemeenschap!
Kameroen was op 31 mei in Parijs in feeststemming tijdens het diner en bal dat met onze steun werd georganiseerd ter ere van de Bahamgemeenschap in Frankrijk
Zo'n 1.000 Kameroeners waren vertegenwoordigd op dit evenement dat niet alleen belangrijk was in de agenda van de Kameroense diaspora in Frankrijk, maar ook voor Zijne Majesteit Pouakam Max II.
De koning van Baham was eregenodigde en vloog met Brussels Airlines vanuit Douala om een van de grootste etnische groepen van het land te vertegenwoordigen (Baham is een van de meest dichtbevolkte dorpen in de westelijke regio van Kameroen).
Andere vooraanstaande genodigden waren de Kameroense ambassadeur in Frankrijk, Zijne Excellentie Eugene Mbella Mbella en 5 andere dorpskoningen uit de westelijke regio van Kameroen.
Brussels Airlines was uiteraard de trotse sponsor van dit gebeuren. Ons aanwezige team deelde gratis spulletjes uit en organiseerde een leuke tombola met als eerste prijs een gratis terugreis naar Kameroen aan boord van onze Airbus A330.
Eric Kergoat, Brand Manager bij Brussels Airlines, reikte de prijs uit. 'Het was een fantastisch evenement en een leuke manier voor Brussels Airlines om zijn waardering voor zijn Kameroense klanten te tonen', vertelde hij. 'Yaoundé en Douala zijn belangrijke bestemmingen in ons Afrikaanse netwerk en we werken voortdurend aan onze vluchten naar en vanuit Parijs via Brussel … Zo'n gebeurtenis te kunnen delen met een belangrijke klantensector is voor ons een echte meerwaarde