BUJUMBURA CITY GUIDE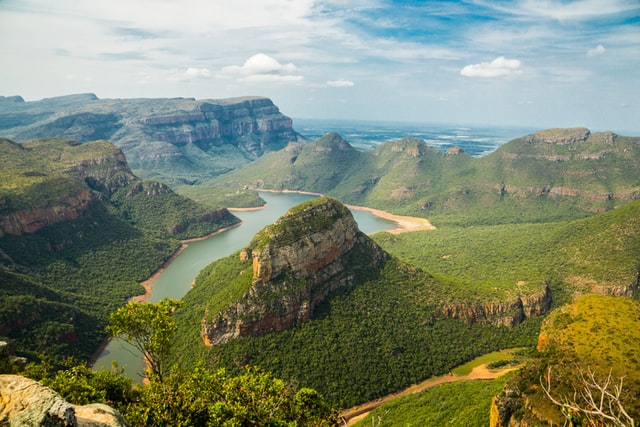 COUNTRY CODE FOR BURUNDI +257
BURUNDI
Population: 8,391,000
Currency: Burundi franc
Average temperature (Mar-Apr): 25ºC
GETTING AROUND
A cab ride from Bujumbura Airport to the city centre will take about five minutes and cost less than 11,000 Burundi francs (€6). Inner-city cab fares are relatively cheap, so you can expect to pay less than 11,000 Burundi francs (€6) for a ride from one end of the city to the other.
EATING OUT
Savannah Restaurant and Saga Residence offer local fare and a few continental dishes, while Botanika restaurant, which also has a small hotel upstairs, offers great outdoor dining options and very personal service.
DRINK UP
Hotel Club Du Lac (Chaussée D'Uvira) offers four-star accommodation and five-star views of Lake Tanganyika. Sample the excellent fare in the hotel's restaurant or have a leisurely drink in the pub on the terrace, staring out at the white beach and clear blue skies. Alternatively, get your groove on in the in-house disco.
CHECK OUT
The National Museum in Gitenga offers a cultural kaleidoscope of Burundi's history, as does Musée Vivant near Lake Tanganyika. The small curio market on Avenue de Stade and the one on Chaussée Prince Louis Rwagazore, opposite Library St Paul, are always worth a browse. The Centre Culturel Français also organizes cultural events including film, theatre and music. Alternatively, arrange to visit La Pierre de Livingstone et Stanley, a large rock about 10 km south of the city, where the two famous explorers are presumed to have rested in their search for the source of the Nile.
FR – SE DÉPLACER
Un taxi jusqu'en ville depuis l'aéroport dure environ cinq minutes et coûte moins de 11 000 francs burundais (€6). Les taxis urbains sont relativement bon marché, attendez-vous à un coût de moins de 11 000 francs burundais (€6) pour une course d'un bout à l'autre de la ville.
OÙ MANGER?
Le restaurant Savannah et Saga Residence offrent de la cuisine locale et quelques plats continentaux, tandis que le restaurant Botanika (qui a aussi un petit hôtel à l'étage) propose un agréable environnement en extérieur pour dîner et un service réellement personnalisé.
BOIRE UN VERRE
L'Hôtel Club Du Lac (Chaussée D'Uvira) offre le confort d'un établissement quatre étoiles avec des vues cinq étoiles sur le Lac Tanganyika. Savourez l'excellente nourriture du restaurant de l'hôtel ou prenez un verre en toute quiétude dans le pub situé en terrasse, en admirant la plage de sable fin et l'immensité du ciel azur. Comme alternative, éclatez-vous dans la discothèque du complexe. Bien vite, vous aussi vous vous sentirez une star.
DÉCOUVERTE
Le Musée National de Gitenga constitue un kaléidoscope culturel de l'histoire du Burundi, tout comme le Musée Vivant près du Lac Tanganyika. Le petit marché de curiosités sur l'Avenue de Stade, et celui de la Chaussée Prince Louis Rwagazore, en face de la Bibliothèque St Paul, valent toujours le détour. Le Centre Culturel Français organise également des événements dont des projections de films, des représentations théâtrales et des concerts. Visitez La Pierre de Livingstone et Stanley, un énorme rocher à environ 10km au sud de la ville où l'on présume que les deux célèbres explorateurs se sont reposés dans leur recherche de la source du Nil.
NL – TRANSPORT
Een taxirit van Bujumbura Airport naar het stadscentrum duurt zo'n vijf minuten en kost minder dan 11.000 Burundese frank (€6). Taxiritten binnen de stad zijn vrij goedkoop. Je betaalt meestal minder dan 11.000 Burundese frank (€6) voor een rit van de ene kant van de stad naar de andere.
HAPJE
Savannah Restaurant en Saga Residence serveren vooral lokale, maar ook enkele Europese gerechten. In restaurant Botanika (tevens een klein hotel) kan je op het terras eten in stijl. De persoonlijke service krijg je er gratis bij.
DRANKJE
Hotel Club Du Lac (Chaussée D'Uvira) heeft een viersterrenservice en een vijfsterrenzicht op het Tanganyikameer. Probeer het uitstekende restaurant of geniet van een rustig drankje in de terrasbar met zicht op het hagelwitte strand en de stralend blauwe hemel. Of waan je een ster op de dansvloer in de discotheek van het hotel.
AANRADER
Ontdek de Burundese cultuur en geschiedenis in het Nationale museum in Gitenga en in het Musée Vivant, nabij het Tanganyikameer. De kleine rommelmarkten van de Avenue de Stade en de Chaussée Prince Louis Rwagazore, tegenover boekhandel St Paul, zijn altijd een bezoek waard. Het Centre Culturel Français organiseert culturele evenementen zoals filmvertoningen, toneelvoorstellingen en muziekconcerten.