Freetown City Guide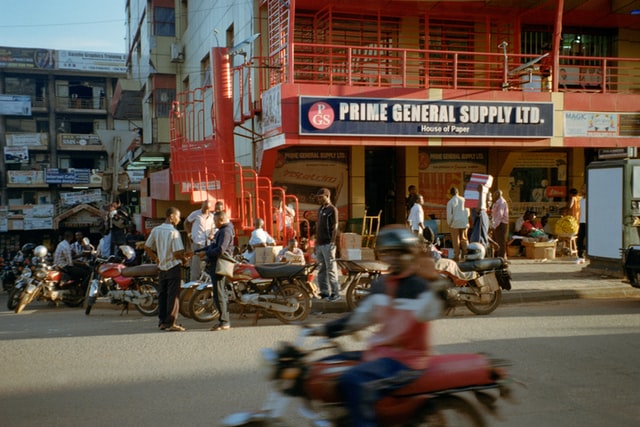 Population (Sierra Leone): 6,295,000
Currency: Leone
Average temp. (Jul-Aug): 25ºC
Country code for Ivory Coast: +232
GETTING AROUND
The most efficient way to Aberdeen in the west of the capital is by hovercraft, run by Diamond Airlines Hovercraft Services. It costs SLL 150,000 (€32) and takes 20 minutes. You can also catch a ferry from Tagrin to Kissy in the east of the city. Allow at least two hours for this journey, which you can enjoy in first class for SLL 5,000 (€1).
EAT OUT
Daily African dishes, such as groundnut stew and rice, are leisurely devoured over lunch amid the hanging plants and open-air ambiance of Balmaya Restaurant (32 Main Motor Road, Congo Cross). For a taste of the outdoors and fresh grilled spicy barracuda steak beside the sea, pull up a chair on the sand at Ramada's, the lively wooden beach restaurant halfway down Lumley Beach Road.
DRINK UP
No doubt you'll end up at Freetown's legendary nightspot Paddy's (Sir Samuel Lewis Road), but start your evening sipping drinks in more refined style at The Lounge (Hill Station), the up-and-coming poolside spot beside international footballer Mohamed Kallon's Old Skool Nightclub.
CHECK OUT
For a little bit of dazzle, head to Allie's Jewellery Ltd (13 Howe Street) for handmade designs of Salone stones all made to order under the care of manager Mohamed Hassan. For downtown bartering over an enticing loom-woven bedspread, rug or hammock in elegantly dyed threads, head for the Big Market on Wallace Johnson Street.
SE DÉPLACER
La façon la plus efficace de rallier Aberdeen, à l'ouest de la capitale, est par Hovercraft, géré par Diamond Airlines Hovercraft Services (tél. 22 292 207). Cela revient à SLL 150 000 (€32) et la traversée dure 20 minutes. Vous pouvez également prendre un ferry de Tagrin jusqu'à Kissy, à l'est de la ville.
OÙ MANGER?
Restaurant Balmaya (32 Main Motor Road, Congo Cross). Des plats quotidiens africains comme le ragoût aux arachides et au riz se dégustent agréablement au déjeuner parmi les divers petits restaurants de l'endroit. Envie de manger en plein air et de savourer un steak grillé épicé de barracuda, à côté de la mer ? Plantez une chaise sur le sable au Ramada, ce restaurant chaleureux de plage se trouve à michemin de Lumley Beach Road.
BOIRE UN VERRE
Pas de doute, vous finirez dans le lieu de la nuit le plus légendaire de Freetown, chez Paddy (Sir Samuel Lewis Road), mais commencez la soirée en prenant un verre dans un style plus raffiné au bar The Lounge (Hill Station), le long d'une piscine qui connaît un important va-et-vient. Il est situé à côté du Night club international Old Skool, du footballeur Mohamed Kallon.
DÉCOUVERTE
A la recherche d'éclat ? Rendez-vous chez le Joaillier Allie Ltd (13 Howe Street) pour des pièces réalisées à la main de pierres Salone toutes réalisées sur demande sous la supervision du directeur Mohamed Hassan. Pratiquez quelques marchandages dans le centre ville, au Big Market rue Wallace Johnson, pour un somptueux couvre-lit un tapis ou un hamac, tissés dans des fils teints avec élégance.
HOE GERAAK JE ER?
De beste manier om in Aberdeen, in het westen van de hoofdstad, te geraken, is met de hovercrafts van Diamond Airlines Hovercraft Services. Dat kost SLL 150 000 (€32) en duurt 20 minuten. Je kunt ook een ferryboot nemen van Tagrin naar Kissy in het oosten van de stad.
UIT ETEN
Dagdagelijkse Afrikaanse gerechten zoals aardnotenpuree en rijst worden gezellig als lunch verorberd tussen de hangplanten op het terras van Balmaya Restaurant (Main Motor Road, Congo Cross 32). Wilt u proeven van het buitenleven en van een vers gegrilde barracudasteak bij de zee? Neem dan een stoel en maak het u makkelijk op het zand bij Ramada, het bruisende houten strandrestaurant halverwege Lumley Beach Road.
DE DORST LESSEN
Ongetwijfeld belandt u uiteindelijk in de legendarische nachtclub Paddy's (Sir Samuel Lewis Road). Begin echter liever uw avond met een drankje in het meer stijlvolle The Lounge (Hill Station), het trendy etablissement met zwembad naast de Old Skool Nightclub van de internationale voetbalster Mohamed Kallon.
VERKENNEN
Wie houdt van oogverblindende schoonheid, komt aan zijn trekken in Allie's Jewellery Ltd (Howe St 13), met handgemaakte juwelen met Salonestenen stuk voor stuk gemaakt onder het toeziend oog van manager Mohamed Hassan.