Dakar City Guide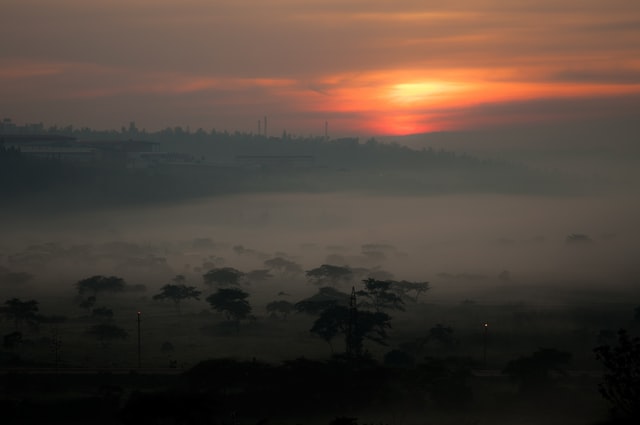 Population (Senegal): 12,853,000
Currency: CFA franc
Average temp. (Jul-Aug): 27ºC
Country code for Ivory Coast: +221
GETTING AROUND
Dakar airport is 15km from the centre of town, and a taxi should cost around CFA 4,000 (€6), including luggage and some hard bargaining. The best thing to do is to call your hotel in advance and arrange for a driver to pick you up.
EAT OUT
The recently refurbished Farid restaurant (51 Rue Vincens, Plateau) is simple and stylish, and serves the finest Lebanese food in Dakar – the assorted menu is well worth trying. It's also attached to an excellent hotel of the same name. Crêperie Trainha (Route des Almadies, just before Club Med) is one of the city's little treasures, and shouldn't be missed. The small pancake shop, with just a few tables, is a stone's throw from the ocean.
DRINK UP
New Africa (Ancienne Piste, Liberty 6) is an excellent restaurant serving African and Caribbean food. Pen'Art (12 Boulevard du Sud, Point E) is a small, smoky jazz hole where the country's best live bands play throughout the week.
CHECK OUT
With the famous jewellers of North Africa just across the border, Senegal has some fine silversmiths, and Dakar is the place to find them. Adama Beye at Bijouterie African Art (63 Rue Felix Faure, Plateau) makes super silver and gold jewellery, as well as pieces incorporated with black elephant hide. Modou Gueye at Bijouterie Khadim (4 Rue Armand Angrand, Plateau) does beautiful silver and gold engraving, at reasonable prices.
SE DÉPLACER
L'aéroport se trouve à 15km du centreville et un taxi devrait coûter environ CFA 4 000 (€6), y compris les bagages et un sérieux marchandage. La meilleure chose à faire est d'appeler l'hôtel à l'avance et de demander qu'un chauffeur vienne vous chercher.
OÙ MANGER?
Le restaurant Farid récemment rénové (51 Rue Vincens, Plateau) est simple et contemporain, et l'on y sert la cuisine la plus raffinée de Dakar – à essayer, le menu varié. Il est également rattaché à un excellent hôtel du même nom. La crêperie Trainha (Route des Almadies, juste avant le Club Med) est l'un des petits trésors de la ville, à découvrir d'urgence. Cet établissement exigu qui sert des crêpes, avec juste quelques tables, se trouve à un jet de pierre de l'océan.
BOIRE UN VERRE
New Africa (Ancienne Piste, Liberty 6) est un excellent restaurant qui sert une cuisine africaine et caribéenne. Pen'Art (12 Boulevard du Sud, Point E) est un petit bar de jazz enfumé où les meilleurs groupes musicaux du pays se représentent durant toute la semaine.
DÉCOUVERTE
Avec les joailliers les plus fameux d'Afrique du Nord de l'autre côté de la frontière, le Sénégal vend de belles pièces d'orfèvrerie, et Dakar est l'endroit où les trouver. Adama Beye à la Bijouterie 'Art Africain' (63 Rue Felix Faure, Plateau) réalise de superbes bijoux en argent et en or, ainsi que des pièces qui incorporent du cuir d'éléphant. Modou Gueye à la Bijouterie Khadim (4 Rue Armand Angrand, Plateau) confectionne de belles gravures en or et en argent, à des prix raisonnables.
HOE GERAAK JE ER?
De luchthaven van Dakar ligt op 15 km van het stadscentrum. Voor een taxi betaal je zo'n CFA 4.000 (€ 6), bagage en flink onderhandelen inbegrepen. Je vraagt best vooraf of je hotel een chauffeur kan sturen.
UIT ETEN
Het onlangs opgeknapte restaurant Farid (Rue Vincens 51, Plateau) is eenvoudig en stijlvol, en serveert de beste Libanese gerechten in Dakar. Een aanrader is het gemengde menu. Het is ook verbonden aan een uitstekend en gelijknamig hotel. Crêperie Trainha (Route des Almadies, net voor Club Med is nog zo'n pareltje dat je niet mag missen. Het kleine pannenkoekenhuisje met slechts enkele tafeltjes ligt op een steenworp afstand van de oceaan.
DE DORST LESSEN
New Africa (Ancienne Piste, Liberty 6) is een uitstekend restaurant met Afrikaanse en Caraïbische gerechten. De openluchtruimte met biljarttafel is laat open, serveert lekkere drankjes en is ideaal voor wie locals en emigranten wil ontmoeten. Pen'Art (Boulevard du Sud 12, Point E) is een kleine, rokerige jazztent waar je de hele week de beste livebands van het land aan het werk ziet.
VERKENNEN
Met de meest bekende juweliers van NoordAfrika net over de grens beschikt ook Senegal over enkele getalenteerde zilversmeden. Adama Beye van Bijouterie African Art (Rue Felix Faure 63, Plateau) maakt naast mooie juwelen ook stukken met zwarte olifantenhuid in verwerkt.