MONROVIA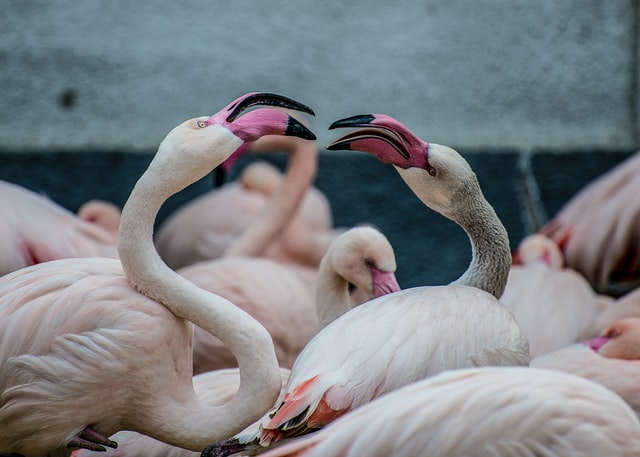 COUNTRY CODE FOR LIBERIA +231
LIBERIA
Population: 3,196,000
Currency: Liberian dollar
Average temperature (Mar-Apr): 27ºC
EN – GETTING AROUND
Robertsfield International Airport is 58km east of Monrovia. The 90-minute drive costs between 1,800 and 6,000 Liberian dollars (€20 to €65) by taxi or four-wheel drive vehicle. Booking in advance is highly recommended, particularly if you're arriving at night. Your hotel should be able to recommend a reliable driver.
EAT OUT
Escape the heat at Mamba Point Hotel's air-conditioned Barracuda Bar (close to the US Embassy). Swathed in soft pink lighting, the new sushi bar is a favourite among business travellers. Try the salmon sashimi or spicy tuna rolls. Everybody's talking about Casablanca, the new Moroccan place on Broad Street. After a hard day at work, sink into the low chairs and tuck into tajine.
DRINK UP
Les Griots and Mango Bar (both Mamba Point) make a great duo for a laid-back Liberian night out. Les Griots holds great jazz nights every Saturday. Sit on the roof terrace, enjoy the ocean views and listen to the sweet sounds of the saxophone. Mango Bar is a simple African venue popular with both expats and locals. For more formal drinks, try the bar and outdoor terrace at Cape Hotel around the corner.
CHECK OUT
Hire a local driver and head for the glassy waters of Blue Lake or the soporific fishing village of Robertsport. Both are a three-hour drive from Monrovia. Closer to town (20 minutes away, close to Palm Springs Casino) is La Laguna beach bar, a lazy Sunday-afternoon venue where you can rent rafts and paddle out into the calm waters of the lagoon.
FR – SE DÉPLACER
L'aéroport International de Robertsfield se trouve à 58km à l'est de Monrovia. La course de 90 minutes coûte entre 1 800 (€20) et 6 000 (€65) dollars libériens en taxis 4×4. Il est hautement recommandé de réserver à l'avance surtout si vous arrivez la nuit. Votre hôtel vous indiquera les compagnies de transport fiables.
OÙ MANGER?
Fuyez la chaleur au Barracuda Bar, dans l'air conditionné de l'Hôtel Mamba Point (près de l'Ambassade des USA). Baigné dans une douce lumière rosée, le nouveau bar à sushi est un des endroits favoris des voyageurs d'affaires. Essayez le sashimi de saumon ou les rouleaux de thon épicés. Tout le monde parle de Casablanca, le nouveau lieu de rendez-vous marocain sur Broad Street. Après une dure journée de travail, laissez-vous aller dans les chaises longues et plongez dans une tajine.
BOIRE UN VERRE
Les Griots et Mango Bar (tous deux à Mamba Point) font un super duo pour une agréable sortie libérienne. Les Griots propose de somptueuses soirées jazz chaque dimanche. Prenez place sur la terrasse étagée, appréciez la vue sur l'océan et écoutez les douces sonorités du saxophone. Le Mango Bar est un bar populaire africain, tout simple, avec une clientèle mélangée d'expats et de locaux. Pour un verre dans une ambiance plus formelle, allez au bar de l'Hôtel Cape, juste derrière le coin, qui dispose également d'une terrasse.
DÉCOUVERTE
Louez les services d'un chauffeur de l'endroit et dirigez-vous vers les eaux cristallines de Blue Lake ou dans le village de pêcheurs endormi de Robertsport. Ces deux destinations se situent à trois heures de route de Monrovia. Plus près de la ville (à 20 minutes, près du Casino de Palm Springs) se tient le bar de la plage de La Laguna – un endroit taillé pour paresser un dimanche après-midi, où vous pouvez louer des canots pneumatiques et pagayer dans les eaux calmes du lagon.
NL – TRANSPORT
Robertsfield International Airport ligt 58 km ten oosten van Monrovia. De rit van 90 minuten kost tussen 1800 (€20) en 6000 (€65)
Liberiaanse dollar per taxi of 4×4. Reserveer vooraf, zeker als je 's nachts aankomt. Je hotel kan een betrouwbare chauffeur aanbevelen.
HAPJE
Ontvlucht de hitte in de Barracuda Bar van het Mamba Point Hotel (vlakbij de Amerikaanse ambassade). De nieuwe sushibar met zachtroze verlichting is erg geliefd bij zakenreizigers. Iedereen heeft de mond vol van de Casablanca, de nieuwe Marokkaanse tent in Broad Street. Zak na een zware werkdag weg in de lage zetels en kom op krachten met een tajine.
DRANKJE
Les Griots en Mango Bar (beide aan Mamba Point) vormen een uitstekend duo voor een rustig avondje uit in Liberia. Les Griots organiseert 's zaterdags fantastische jazzavonden. Installeer je op het dakterras, geniet van het zicht op de oceaan en luister naar zoetgevooisde saxklanken. Mango Bar is een eenvoudige Afrikaanse bar, die zowel expats als de plaatselijke bevolking aantrekt. Voor een formeler drankje is er de bar en het terras van het Cape Hotel om de hoek.
AANRADER
Huur een plaatselijke chauffeur en trek naar het adembenemende Blue Lake of naar het lome visserdorp Robertsport. Beide liggen op zo'n drie uur rijden van Monrovia. Dichterbij (op zo'n 20 minuten, nabij het Palm Springs Casino) is er de strandbar La Laguna, ideaal voor een luie zondagmiddag. Je kan er rafts huren om de rustige lagune te verkennen.