KAMPALA CITY GUIDE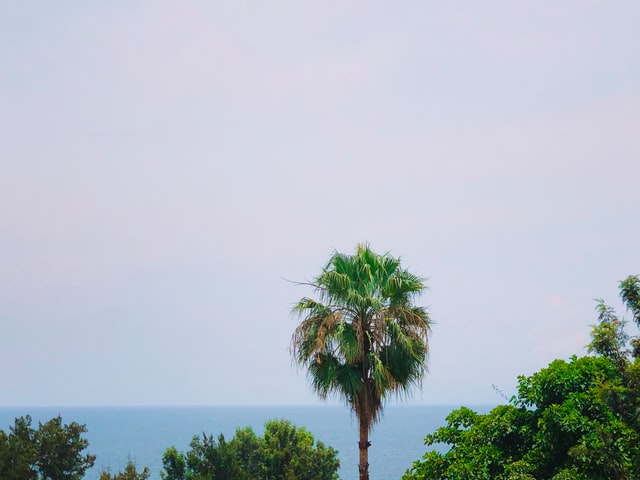 COUNTRY CODE FOR UGANDA +256
UGANDA
Population: 30,263,000
Currency: Ugandan shilling
Average temperature (Mar-Apr): 21ºC
GETTING AROUND
Entebbe International Airport is 40km from Kampala. Hotels run free shuttle buses for guests, while the recommended airport taxis (white saloon cars with a yellow band down the middle) charge about 50,000 Ugandan shillings (€20). The metered Yellow Taxis charge about $1 (€0.60) per kilometre, while Hertz offers car rentals. Motorcycle taxis (boda boda) are cheap but not for the faint-hearted.
EAT OUT
Kyoto (1 Shimoni Road, Nakasero) serves tasty Japanese cuisine and has a lively bar on weekend nights. For continental fare (and tasty grilled meats), head out to Faze 2 (10 Nakasero Road), which is close to the city center and a popular middle-class meeting point.
DRINK UP
Billy Blues, tucked away in the upmarket suburb of Kololo, is a new lounge bar popular among young professionals, while Katch the Sun (3 Bandali Rise, Bugolobi) is perfect for a quiet early-evening drink. For a taste of local bands, check out the timeless Afrigo band on Saturday nights at Club Obbligato (Old Portbell Road, Industrial Area)
CHECK OUT
The local arts and crafts market (every Friday near the historic railway station, Jinja Road) sells assorted African homewares. If the historic building behind the market catches your fancy, look up the Historic Buildings Conservation Group of Uganda, which arranges guided tours of similar colonial-era gems around Kampala.
FR – SE DÉPLACER
L'aéroport international d'Entebbe se trouve à 40km de Kampala. Les hôtels mettent à disposition de leurs clients des navettes gratuites, tandis que les voitures avec licence de l'aéroport (des berlines blanches avec une bande jaune au milieu) coûtent environ 50 000 shillings ougandais (€20). Dans la ville, le tarif des Taxis jaunes avec compteurs tourne autour de $1 (€0.60) le kilomètre et Hertz offre également des services de locations de voitures. Les taxis motos (appelés boda boda) sont plus rapides, moins chers – mais aussi plus dangereux.
OÙ MANGER?
Kyoto (1 Shimoni Road, Nakasero) sert une délicieuse cuisine japonaise et les soirs de week-ends, son bar est super animé. Vous préférez la nourriture continentale (et de la succulente viande grillée)? Alors courez chez Faze 2 (10 Nakasero Road), proche du centre ville, un lieu de rencontre réputé des gens aisés et décontractés.
BOIRE UN VERRE
Niché dans le quartier huppé de Kololo, Billy Blues est un nouveau bar-lounge apprécié des jeunes professionnels, tandis que Katch the Sun (3 Bandali Rise, Bugolobi) est parfait pour un verre au calme, en début de soirée. Pour découvrir un échantillon des groupes locaux, allez écouter Afrigo, un groupe hors du temps, le samedi soir au Club Obbligato (Old Portbell Road, Zone industrielle).
DÉCOUVERTE
Le marché local des Arts et de l'Artisanat (il se tient chaque vendredi près de la Gare ferroviaire historique sur Jinja Road) vend des assortiments de bijoux et d'objets pour la maison africains. Et si le bâtiment ancien derrière le marché attise votre intérêt, renseignez-vous auprès du Groupe de Conservation des Bâtiments Historiques d'Ouganda, qui organise des tours guidés de joyaux similaires de l'ère coloniale autour de Kampala.
NL – TRANSPORT
Hotels organiseren gratis shuttlebussen voor gasten. De aanbevolen luchthaventaxi's (witte sedans met een gele streep) vragen zo'n 50.000. Oegandese shilling (€20); de metertaxi's van Yellow Taxi rekenen ongeveer $1 (€0,60) per kilometer aan. Een wagen huren kan bij Hertz. Voor de goedkope motortaxi's (de boda boda) ben je best avontuurlijk aangelegd.
HAPJE
Kyoto (Shimoni Road 1, Nakasero) serveert heerlijke Japanse gerechten en heeft een levendige bar in het weekend. Voor een Europees menu (en heerlijke grillades) moet je bij Faze 2 zijn (Nakasero Road 10), vlakbij het centrum en popu-lair bij de lokale middenklasse.
DRANKJE
De nieuwe loungebar Billy Blues, verborgen in de chique buitenwijk Kololo, is populair bij jonge 'salarymen'. Katch the Sun (Bandali Rise 3, Bugolobi) is perfect voor een rustig aperitief bij valavond. Voor lokale muziek moet je zeker naar de tijdloze Afrigo band gaan luisteren, die elke zaterdag in de Club Obbligato (Old Portbell Road, Industriezone) speelt.
AANRADER
Op de lokale kunst- en ambachtsmarkt (elke vrijdag nabij het oude treinstation, Jinja Road) vind je juwelen en Afrikaanse gebruiksvoorwerpen. En als je oog hebt voor het historische gebouw achter de markt, ga dan zeker langs bij de Historic Buildings Conservation Group of Uganda, voor geleide bezoeken aan gelijkaardig koloniaal erfgoed in en rond Kampala.