What's On: Ethiopian treasures, wax print textiles and the latest hotel openings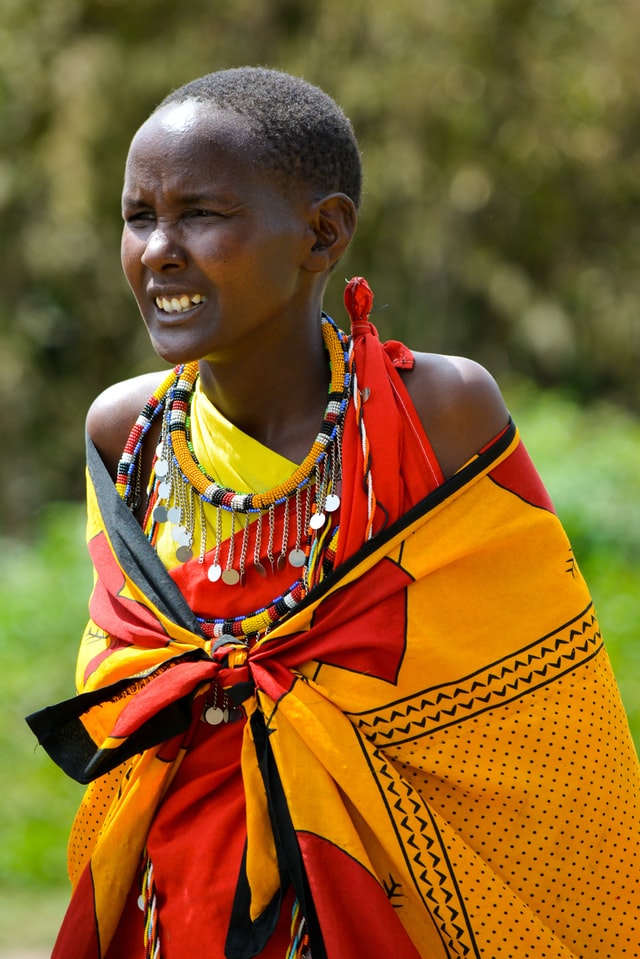 5 HIDDEN GEMS
Ethiopia is rapidly rising through the ranks as a destination with plenty of potential. Too long blighted by media portrayals of drought and famine, the country's wealth of cultural and natural resources are emerging to place Ethiopia firmly on the tourism map. With Brussels Airlines now flying there as a codeshare with Ethiopian Airlines here's our must do list:
1.SAVOUR…
…one of the country's top attractions, the rock-hewn churches of Lalibela, which are well worth seeing whether you are a fan of religious architecture or not. Most of the churches, which are guarded by priests, are cut straight from the bedrock so their roofs are at ground level.
2. TUCK…
…into injera, the ubiquitous flatbread served with an array of local vegetable and meat dishes at Agelgil (old Villa Verde house in the Meskel Flower area, Addis Ababa). This is one of the city's more upmarket eateries boasting an authentic Ethiopian setting and often hosting live music performances.
3. SEE…
…Africa's answer to the Grand Canyon – the Semien Mountains National Park (in the North) is jaw-droppingly awesome. From the snow-capped peak of Africa's fourth highest mountain, the 4620m Ras Dashen, to the park's dramatic gorges and a rare glimpse of the endangered Ethiopian wolf or the majestic Gelada baboon you cannot fail to be wowed.
4.TAKE…
…a coffee break at any number of restaurants or cafés dotted around the capital – try City Pastry on Bole Road. Ethiopia's coffee ceremony is an integral part of their social and cultural life and is not something to be done in a hurry. The beans are roasted in front of you over a small charcoal stove before being crushed and stirred into a black clay coffee pot with boiling water.
5. GET…
…a sensory overload at Addis' open-air merkato, one of the largest market's in Africa. There is something for everyone here, but seek out the recycling market where you can watch old tyres being turned into sandals. It's worth investing in a guide to show you round.
LE JOYAU CACHÉ DE L'AFRIQUE
PARCOURS AFRICAIN
Des rendez-vous à noter à l'agenda, des trésors éthiopiens, des textiles imprimés 'wax' et les tout derniers hôtel
L'Éthiopie se démarque rapidement comme une destination à haut potentiel. Trop longtemps présenté par les médias comme un territoire terrassé par la sécheresse et la famine, le pays reprend aujourd'hui fermement sa place sur la carte touristique, en faisant redécouvrir la richesse de sa culture et de ses ressources naturelles. Et depuis les récents accords de partage de code entre Ethiopian Airlines et Brussels Airlines, voici notre liste incontournable des choses à voir et à faire pour ceux qui se rendent dans le pays :
1 SAVOUREZ…
…l'une des attractions majeures du pays, les églises creusées dans le roc de Lalibela qui valent vraiment le détour, que vous soyez amoureux ou pas d'architecture religieuse. La plupart des églises, gardées par des prêtres, sont taillées à même le roc, sous terre, de telle façon que leurs toits se trouvent au niveau du sol.
2 MORDEZ…
…dans une 'injera', cette tranche de pain plate que l'on trouve partout, servie avec une variété de légumes et de plats de viandes à Agelgil (Maison old Villa Verde dans le quartier Meskel Flower, Addis-Abeba). C'est l'un des restaurants les plus raffinés de la ville, dans un environnement authentiquement éthiopien, et qui accueille souvent des concerts de musique live.
3 DÉCOUVREZ…
…la réplique africaine du Grand Canyon – le Parc National des Monts du Semien (dans le Nord), stupéfiant de beauté. Depuis les sommets enneigés de l'une des quatre plus hautes montagnes d'Afrique, le Ras Dashen culminant à 4620m, jusqu'aux gorges inouïes du parc, vous ne pourrez que vous ébahir ! Vous aurez peut-être aussi l'occasion de voir passer furtivement le loup éthiopien menacé ou le majestueux babouin Gelada.
4 FAITES…
…une pause-café dans l'un des nombreux restaurants ou cafés disséminés dans la capitale – essayez City Pastry dans Bole Road. La cérémonie du café en Éthiopie fait partie intégrante de la vie culturelle et sociale, et en l'occurrence elle ne doit pas se dérouler à la va-vite. Les grains sont grillés en face de vous sur un petit poêle de charbon de bois, avant d'être moulus et mélangés dans de l'eau bouillante, dans un pot à café en argile noir.
5 FAITES…
…le plein de sensations au marché extérieur d'Addis, l'un des plus grands de toute l'Afrique. Chacun y trouvera quelque chose à son goût, mais allez aussi jeter un coup d'œil du côté du marché du recyclage, où vous pourrez voir des pneus usagés transformés en sandales. Cela vaut la peine de réserver un guide pour vous faire faire le tour.
HET VERBORGEN JUWEEL VAN AFRIKA
AFRIKA AGENDA
Data voor je agenda, Ethiopische schatten, bedrukte stoffen en nieuwste hotel.
Ethiopië klimt pijlsnel omhoog in de rangschikking van bestemmingen met een groot potentieel. Het land ging lang gebukt onder de mediaberichten over droogte en honger maar de jongste jaren plaatsen de rijke cultuur en natuur Ethiopië opnieuw stevig op de toeristische kaart. Nu Brussels Airlines in het kader van een codesharingovereenkomst met Ethiopian Airlines op Ethiopië vliegt, bieden we u hier een lijstje van niet te missen activiteiten en bezienswaardigheden.
1 MAAK…
…kennis met een van de voornaamste attracties van Ethiopië, de in de rotsen uitgehouwen kerken van Lalibela, beslist de moeite waard, ongeacht of u al dan niet een liefhebber van religieuze kunst bent. De meeste kerken, die worden bewaakt door priesters, zijn rechtstreeks in de bodem uitgehouwen, zodat hun dak gelijk komt met de grond.
2 LAAT…
…u ook verleiden door 'injera', het alomtegenwoordige platte brood, geserveerd met diverse plaatselijke groente- en vleesgerechten in restaurant Agelgil (oud 'Villa Verde' huis in de buurt van Meskel Flower, Addis Abeba). Dit is een van de meest hoogstaande eetgelegenheden van de stad, met een authentieke Ethiopische inrichting en vaak livemuziek.
3 OOK…
…niet te missen is het Afrikaanse antwoord op de Grand Canyon, het Semien-gebergte in het noorden is waanzinnig indrukwekkend. Van de besneeuwde piek van Afrika's vierde hoogste berg (Ras Dashen, 4.620 m) tot de spectaculaire engten en een zeldzame glimp van de met uitsterven bedreigde Ethiopische wolf of de majestueuze Gelada-baviaan. Hier blijft niemand onverschillig.
4 NEEM…
…een koffiepauze in een van de talloze restaurants of cafés in de hoofdstad – probeer City Pastry op Bole Road uit. De koffieceremonie maakt integraal deel uit van het Ethiopische sociale en culturele leven en is niet iets dat snel tussendoor gebeurt. De bonen worden speciaal voor u geroosterd op een kleine houtskoolkachel. Daarna worden ze geplet en in een koffiepot van zwarte klei gemengd met kokend water.
5 VERWEN…
…uw zintuigen op de 'merkato' in open lucht, een van de grootste markten van Afrika. Hier vindt iedereen zijn gading. Neem zeker ook eens een kijkje op de recyclagemarkt waar men bijvoorbeeld oude banden omvormt tot sandalen. Het is beslist de moeite waard om u te laten rondleiden door een gids.
NEW OPENINGS
One Bamboo Drive, Kombo Coastal Highway, Bijilo, The Gambia. The Gambia's new Coco Ocean Resort & Spa is located on a secluded beach next to the Bijilo Forest Park Nature Reserve, so don't be surprised if you get a visit from a green vervet or red colobus monkey. Moorish architecture adorns the hotel and its adjoining spa where you can indulge in a massage, sauna or body wrap as well as a selection of beauty treatments. And if you really want to splash out why not book into one of the four Royal villa suites boasting their own plunge pools. Bliss!
Clouds Mountain Gorilla Lodge
Bwindi Impenetrable Forest National Park, Uganda. Just opened is a new lodge on the southern side of Uganda's Bwindi Impenetrable Forest. The lodge – a partnership between local and international agencies – aims to protect the mountain gorilla's habitat and benefit the local community. It is situated close to the starting point of the gorilla trails which should mean a slightly easier day's trekking.
NOUVELLES OUVERTURES
One Bamboo Drive, route côtière de Kombo, Bijilo, Gambie. Le Coco Ocean Resort & Spa, en Gambie, dont l'ouverture est prévue en novembre, est situé sur une plage retirée près de la Réserve Naturelle de la Forêt de Bijilo. Ne soyez donc pas surpris si vous recevez la ou les visite(s) d'un singe vert ou d'un singe colobe rouge. L'architecture mauresque donne son style à l'hôtel et aux thermes adjacents où vous pourrez vous faire plaisir avec un massage, un sauna, un enveloppement du corps et de nombreux autres traitements. Et si vous désirez vraiment faire des folies, pourquoi ne pas réserver dans l'une des quatre suites des villas Royales qui disposent de leur propre piscine privée. L'extase!
Clouds Mountain Gorilla Lodge
Parc National de la Forêt Impénétrable de Bwindi, Ouganda. La nouvelle vient de sortir : un nouveau lodge s'ouvre dans la région sud de la Forêt Impénétrable de Bwindi en Ouganda. Le lodge résulte d'un partenariat entre des agences locales et internationales de protection de l'habitat des gorilles de montagne et il assure des rentrées à la communauté locale. Ce lieu idéalement situé, non loin du début des pistes des gorilles, garantit une journée de trekking un peu plus légère.
NIEUWE ADRESJES
One Bamboo Drive, Kombo Coastal Highway, Bijilo, Gambia. Gambia's nieuwe Coco Ocean Resort & Spa opent zijn deuren in november, op een afgelegen strand naast het Bijilo Forest Park. Schrik dus als er ineens een groene meerkat of rode colobusaap voor je neus staat. De Moorse architectuur tooit het hotel en aanpalende kuuroord, waar een massage, sauna, body-wrap en tal van andere schoonheidsbehandelingen je naar de zevende hemel vervoeren. Wil je nog een parel op je kroon? Reserveer dan een van de vier Royal villa-suites, met je eigen zwembad. De hemel op aarde!
Clouds Mountain Gorilla Lodge
Bwindi Impenetrable Forest National Park, Oeganda Heet van de naald is de opening van een nieuw hotelletje in het zuiden van Oeganda's Bwindi Impenetrable Forest. Het hotel sproot voort uit een samenwerking tussen lokale en internatonale instanties om de woonplaats van de berggorilla te beschermen en de plaatselijke bevolking vooruit te helpen. Het is ideaal gelegen bij het vertrekpunt van de gorillapaden, wat je trektocht iets minder zwaar zou moeten maken.
DON'T MISS
Hapo Zamani Concert, 7 September, Kampala, Uganda
Contemporary musicians accompanied by live bands will perform at the Emin Pasha Hotel as part of the musical initiative Bring Live Music Back to Life.
Schweppes East African Concours d'Elegance, 28 September, Nairobi, Kenya
Over a hundred cars and motorcycles will cruise around the venerable Nairobi Racecourse and compete for prizes for this celebration of classic motor vehicles. Keep your eye out for the 20 classic cars being driven from Johannesburg to Nairobi to take part in the event.
Kenya International Film Festival, 22 October – 1 November, Nairobi, Kenya
The Kenyan capital is taken over by the big screen as talented filmmakers from countries including Uganda, Ethiopia, Rwanda, and the Democratic Republic of Congo present their films celebrating Africa's cultural diversity.
A NE PAS RATER
Hapo Zamani Concert, 7 Septembre, Kampala, Ouganda
Des musiciens contemporains accompagnés de groupes live se représenteront à l'Hôtel Emin Pasha dans le cadre de l'initiative musicale Bring Live Music Back to Life.
Concours d'Elégance Schweppes d'Afrique de l'Est, 28 Septembre, Nairobi, Kenya
Plus d'une centaine de voitures et de motos participeront à la vénérable course de Nairobi et seront en compétition pour remporter les prix de cette manifestation dédiée à la célébration des véhicules ancêtres à moteurs. Gardez un œil sur les 20 modèles classiques qui seront acheminés de Johannesburg à Nairobi pour participer à l'événement.
Festival du Film International du Kenya, 22 Octobre – 1 Novembre, Nairobi, Kenya
La capitale kenyane vit au rythme du grand écran en accueillant de talentueux réalisateurs de différents pays dont l'Ouganda, l'Ethiopie, le Rwanda, et la République Démocratique du Congo, venus présenter leurs films qui célèbrent la diversité culturelle de l'Afrique.
NIET TE MISSEN
Hapo Zamani Concert, 7 September, Kampala, Oeganda
Eigentijdse muzikanten, begeleid door livebands, treden op in het Emin Pasha Hotel als onderdeel van het musicalinitiatief Bring Live Music Back to Life.
Schweppes' Oost-Afrikaanse Concours d'Elegance, 28 September, Nairobi, Kenia
Meer dan honderd auto's en motors scheuren over de eerbiedwaardige Nairobi Racecourse en dingen mee naar prijzen in deze viering van klassieke motorvoertuigen. Kijk maar alvast uit naar de 20 oldtimers die van Johannesburg naar Nairobi rijden om er aan het evenement deel te nemen.
Het internationale filmfestival van Kenia, 22 oktober – 1 november, Nairobi, Kenia
De Keniaanse hoofdstad is in de ban van het witte doek wanneer getalenteerde filmmakers uit onder meer Oeganda, Ethiopië, Rwanda en de Democratische Republiek Kongo hun films komen voorstellen en zo hulde brengen aan Afrika's culturele diversiteit.
FASHION
Pretty in print
Weave your way around any African market and you will be besieged by a veritable feast of colour and bold prints thanks to the yards of fabric draped over market stalls. The wax printed textiles are synomous with traditional dress throughout West and Central Africa, but look closely at the material and you can't help to notice the legend printed along the border: Veritable Wax Hollandais Vlisco. Far from being produced in Africa the wax print textiles are actually designed and manufactured in the Netherlands by Vlisco. Last year the company not only launched it's own ready-to-wear clothing, accessory and shoe range, but they also opened their first African boutiques in Benin and Togo with more stores due to follow across West and Central Africa. Don't forget to keep an eye out for their latest collection 'Botanic Romance', which launched in August. But remember to check for the legend guaranteeing the textiles' 'Wax Hollandais' authenticity.
MODE
Imprimés inédits
Promenez-vous dans n'importe quel marché d'Afrique et vous serez assaillis par une véritable fête des couleurs et d'imprimés audacieux, des rouleaux de tissus au mètre disposés dans les échoppes. Les textiles 'Wax' sont la plupart du temps utilisés pour les vêtements traditionnels à travers l'Afrique centrale et occidentale, mais si vous regardez d'un peu plus près, vous ne manquerez pas de remarquer l'étiquette imprimée le long du bord : Véritable Wax Hollandais Vlisco.
Ces tissus Wax ne sont pas dessinés ni produits en Afrique mais bien aux Pays-bas par la firme Vlisco. L'année dernière, la compagnie a lancé sa propre ligne de vêtements de prêt-à-porter, d'accessoires et une gamme de chaussures, et dans la foulée elle a également ouvert ses premières boutiques africaines au Bénin et au Togo. D'autres boutiques sont prévues en Afrique centrale et occidentale. Ne manquez pas de suivre de près leur dernière collection 'Botanic Romance', lancée au mois d'août. Et surtout veillez à vérifier l'étiquette d'origine, garantissant l'authenticité des tissus 'Wax Hollandais'.
MODE
Pretty in print
Kuier eens door om het even welke Afrikaanse markt en u wordt vergast op een waar feest van kleuren en opvallende prints dankzij de meterslange stoffen die over de markstalletjes zijn gedrapeerd. De bedrukte stoffen zijn synoniem met de traditionele kleding van West- en Centraal-Afrika. Wie echter van dichtbij gaat kijken, ziet langs de rand de vermelding 'Veritable Wax Hollandais Vlisco'. De stoffen komen dus niet uit Afrika, maar worden ontworpen en geproduceerd door het Nederlandse bedrijf Vlisco. Vorig jaar lanceerde Vlisco niet alleen zijn eigen confectielijn van kleding accessoires en schoenen, maar opende het bedrijf ook een eerste Afrikaanse boetiek in Benin. Voorts bestaan er plannen voor boetieks in West- en CentraalAfrika. Let zeker ook op de nieuwste collectie 'Botanic Romance', die in augustus wordt gelanceerd. Maar controleer steeds het label dat de authenticiteit van de 'Wax Hollandais' garandeert.