Foraging free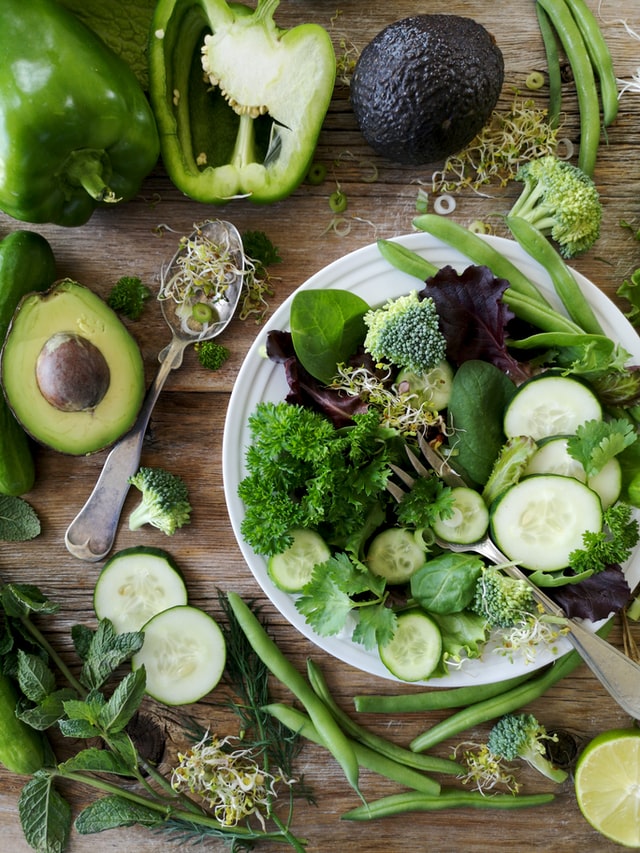 It's the new food fad and it's healthy, free and good for the environment. Heidi Fuller-Love takes a tour of wild food courses around Europe where you can learn to forage for your supper
If you were brought up to believe that edible greens are those dirt-free things sold in supermarkets, it will come as a shock to learn that many of the plant species you carelessly class as weeds are part of the staple diet of countries such as Italy, Spain and France.
You'll be even more stunned when you learn that ever since celebrity chefs started using food garnered from the wild – think Hugh Fearnley-Whittingstall, whose hedgerow banquets are a regular feature on British TV screens – the fad of foraging has been spreading like wildfire.
French chef Marc Veyrat regularly dishes up wild food dishes made with leaves, berries, nuts and fungi in his Michelin- starred restaurants. "Wild food is jam packed with nutrients, has flavours that you can't find anywhere else and is even beneficial to the natural environment, if you're sensitive about what you take and where," Veyrat says.
So cast off your old prejudices – along with that giant vat of weedkiller – and follow us on a tour of the top places to find out more about foraging wild plants for your supper.
Wild and free near Brussels
Glorious views of the fabulously picturesque Cistercian Abbey at Viller-la-Ville (45km south of Brussels) greet you around every corner as you forage over the abbey's 36-hectare grounds with CRIE's qualified guides. While parents learn to identify wild plants and how to use them in the kitchen, kids are kept entertained building their own woodcutter's cabin from natural materials.
Alternatively for total immersion, join a foraging trip organised by Défi Nature and spend a long weekend boiling, bubbling and baking your wild plant harvest to produce everything from nettle quiche to rosehip ice cream.
Need to know 
CRIE (Centre Régional d'Initiation à l'Environement) courses run all year round, but make sure you take a poncho and rubber boots if you plan to go foraging in the winter months. Expect to pay about €15 per person for the one- day plant recognition course. 
Défi Nature runs foraging courses for all the family in spring. Expect to pay from €150 per person for a weekend, including accommodation. 
Fungi and other free food near Lyon, France
Foraging has long been popular with the French, for whom those innumerable open spaces and nature reserves translate as endless acres of free food. So what better place to seek out consumable plants such as camomile, calendula and wild spinach and learn how to spot edible fungi. Spend a bucolic weekend in the heart of rolling Ardeche countryside near Lyon with wild plant connoisseur Bachir Henni, and you'll also learn how to use your wild ingredients to prepare everything from herbal teas to soothing skin balms.
Need to know 
Fascinating for older foodies, this course could be rather demanding for children. Currently booking for 10–12 October, the price of €390 per person includes comfortable accommodation in a gîte and all meals. 
Crude food near Malaga, Spain
Based near the Spanish village of Orgiva, Danny and Sam's Crude-Food courses go a step further than using wild ingredients in your meals. In the couple's well-equipped finca, miles from anywhere, you'll learn to prepare sprouting nuts, seeds, grains and other raw food. You'll take long walks into wild Alpujaran mountain countryside seeking mustard, mint or fat hen (a member of the spinach and beet family), then chill out as you eat the fruits of your labours. The aim is to teach you to listen to your body and feed it only what it needs.
Need to know 
Courses can last from a few days to two weeks and prices start at €70 for a two-day course. 
Weed seeking around Bristol and London
Full-time forager Fergus Drennan, who has his own series on British TV, earns a living selling his spoils to restaurants in the UK. He also runs one-day foraging courses on the coast near Canterbury, an hour's drive from London, where you'll learn to spot and savour everything from seaweed to samphire.
Alternatively, head for The Foxhunter restaurant at Nantyderry, deep in the Monmouthshire countryside just 65km from Bristol. Here chef Matt Tebbutt, who has worked with the likes of Marco Pierre White, has teamed up with Belgian forager Raoul Van Den Broucke to offer a food tour with a difference. After finding and picking whatever's in season, bring your harvest back to the kitchen and watch Tebbutt rustle up a delicious lunch.
Need to know 
Expect to pay from €144 per person (includes a foraged lunch) to join one of Drennan's informative Foraging the Wild courses. 
Matt Tebutt's foraging trip and wild-food lunch costs from about€55 per person, depending on the size of the group. 
Wild food witch hunt near Milan, Italy
Botanist Laura Rangoni, who styles herself as La Strega di Montagna (the witch of the mountain), has written countless books in Italian about edible and curative herbs. Book on one of Rangoni's courses and you might be lucky enough to join her on an exclusive and informative foray into the Brembana Valley and mountains near Bergamo, to find out which herbs and plants are good for dinner – and which ones are best for worming the cat.
Need to know 
Prices vary wildly according to the course on offer and are available on request. 
DID YOU KNOW?
As well as being packed with minerals and tasty in quiches and soups, nettles are currently being used by top designers to create eco-friendly clothes and highly nutritious hair products.
TIPS FOR SAFE FORAGING
Do not forage in places where pesticides or weedkillers have been used. Never eat plants or wild mushrooms unless they've been positively identified by an expert. Remember the wild foodie's mantra: 'If in doubt, throw it out!
WHERE TO EAT WILD
Want to eat wild without the bother of digging around in the undergrowth? Then try one of these restaurants serving dishes based on wild food ingredients.
La Maison de Marc Veyrat
13 Vieille Route des Pensières, Veyrier du Lac, France. Fly to Geneva
The sumptuous perch sausage, deconstructed wild asparagus with passion fruit and rosemary foam or the poached lobster with wild thyme bonbon are just some of this innovative chef's wild food concoctions.
Ristorante al Mercante
17 Piazza Mercanti, Milan. Fly to Milan
This traditional Milanese eaterie specialises in lip-smacking wild mushroom dishes, including funghi porcini alla Genovese (porcini grilled with garlic and basil) and zuppa di funghi (wild mushroom soup).
The George & Dragon
Speldhurst Hill, Speldhurst, Kent. Fly to Gatwick
The menu at this 13th-century inn is constantly changing, but tried and tested dishes include the monkfish and cuttlefish risotto with chorizo and samphire, or the pot roast chicken with wild garlic, cider and truffle oil.
A TASTE OF THE WILD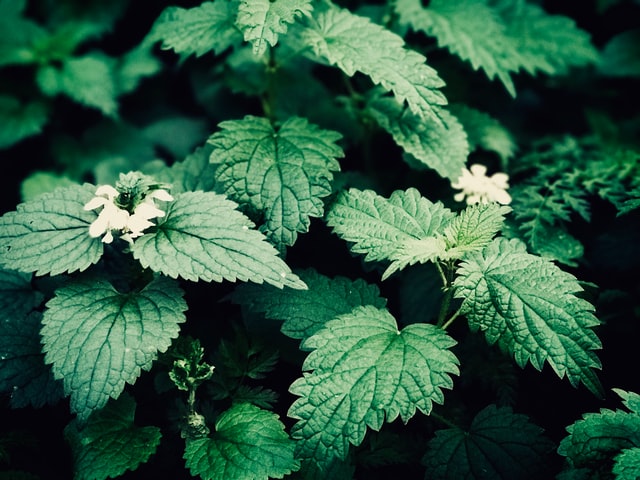 Make your own nettle soup
1lb potatoes, ½lb young nettle tips, 2oz butter, 1 large jug of vegetable stock, sea salt and sour cream to taste.
Vegan Nettle Soup Recipe
Boil the potatoes until they're soft. Put on gloves and wash and chop the nettles. Fry them lightly with butter, then add the potatoes and heated stock. Bring to the boil and simmer for 10 minutes. Liquidize the soup and serve topped with a swirl of cream or cashew cream. Enjoy!
Cueillette sauvage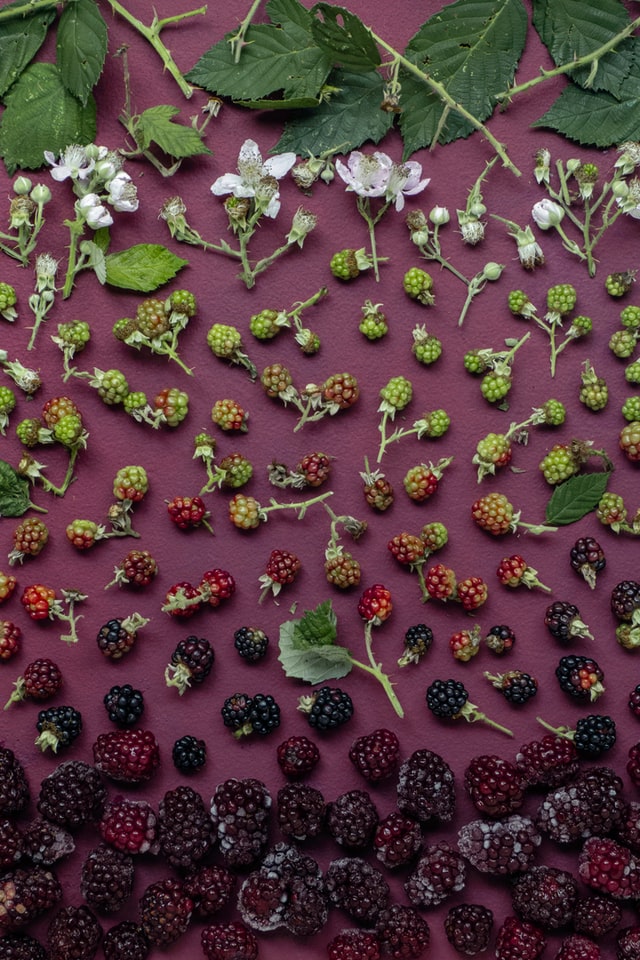 C'est la nouvelle mode culinaire et c'est bon pour la santé, c'est aussi gratuit et respectueux de l'environnement. Heidi Fuller-Love a sélectionné un tour des cours de cuisine sauvage en Europe où vous pouvez apprendre à récolter vous- même les végétaux de votre repas
Si vous avez été élevé avec la conviction que les légumes comestibles sont ces végétaux nettoyés, débarrassés de leur terre, vendus au rayon des supermarchés, vous serez stupéfaits d'apprendre que les espèces de plantes que vous classez sans discernement dans la catégorie des mauvaises herbes, constituent la base de l'alimentation de pays comme l'Italie, l'Espagne et la France. Vous serez encore plus ébahis d'apprendre que depuis que des chefs célèbres ont commencé à utiliser des aliments recueillis dans la nature, la mode de la cueillette, dans la préparation du dîner, est en train de se développer comme une traînée de poudre. Parmi ces stars de la nouvelle cuisine sauvage on épinglera Hugh Fearnley-Whittingstall dont les banquets en pleine nature sont régulièrement retransmis sur les écrans de TV britanniques, ou la star culinaire française Marc Veyrat, qui accommode assidûment ses plats à base de feuilles, baies, noisettes et champignons dans ses restaurants étoilés au Michelin. "Les aliments sauvages sont bourrés de qualités nutritives, leur saveur est incomparable et ils sont bénéfiques pour l'environnement, si vous êtes conscients de ce que vous récoltez et où", cité d'après les propos de Veyrat.
Dès lors, pourquoi ne pas jeter vos vieux préjugés aux orties en même temps que ce flacon format géant d'herbicides, et nous suivre dans ce parcours des endroits choisis où vous pourrez en savoir plus sur la récolte des plantes sauvages pour la préparation de vos dîners ?
Récolte en liberté près de Bruxelles
À chaque fois que vous relevez la tête, vous savourez les vues merveilleuses de la fabuleuse abbaye cistercienne de Villers (45km au sud de Bruxelles). Vous êtes en train de récolter des plantes sur la propriété de 36 hectares de l'abbaye, en compagnie des guides qualifiés du CRIE. Tandis que les parents apprennent à identifier les plantes sauvages et la façon de les utiliser dans la cuisine, les enfants sont pris en charge, construisant des cases en bois à partir de matériaux glanés dans la nature.
Pour une immersion totale, participez au voyage de cueillette organisé par Défi Nature et passez un long week- end à bouillir, tremper et cuire vos plantes recueillies pour préparer tout depuis la quiche aux orties jusqu'à la glace à l'églantine.
Informations utiles Les cours de CRIE se déroulent toute l'année, mais prévoyez des vêtements chauds et de hautes bottes si vous envisagez une cueillette en hiver. La contribution financière tourne autour de €15 par personne pour un cours d'une journée de reconnaissance des plantes.
Défi Nature organise des cours de cueillette pour toute la famille au printemps. Le prix avoisine les €150 par personne pour un week-end, logement compris.
Champignons et autres végétaux près de Lyon
La France est un pays fantastique pour la cueillette, les innombrables espaces verts et les diverses réserves naturelles représentent autant de superficies infinies de nourriture gratuite. Y a-t-il un meilleur endroit pour passer un week-end bucolique à la recherche de plantes comestibles comme la camomille, le calendula et les épinards sauvages, en apprenant comment les utiliser et les intégrer dans des préparations allant des thés aux herbes à des baumes adoucissant pour la peau ? En même temps, partez à la cueillette des champignons dans le cœur de la campagne vallonnée ardéchoise dans les environs de Lyon, avec le connaisseur des plantes sauvages Bachir Henni.
Informations utiles Fascinant pour les gourmets un peu plus chevronnés, ce cours pourrait s'avérer relativement exigeant pour les plus jeunes cueilleurs. Le coût de €390 par personne pour trois jours inclut le logement dans un gîte confortable et tous les repas.
Aliments crus près de Malaga
Installés près du village espagnol d'Orgiva, Danny et Sam organisent des cours de cuisine crue qui va un pas plus loin que l'alimentation sauvage. Dans la finca (maison typique) bien équipée du couple, loin de tout, vous apprendrez à préparer des graines germées de noix, des semences et autres aliments crus. Ils vous emmèneront faire de longues promenades dans les environs de la montagne abrupte à la recherche de moutarde, de menthe, ou de l'Aristoloche (membre de la famille de l'épinard et de la betterave). Ensuite, vous vous détendrez en savourant le fruit de votre labeur, de retour dans leur retraire rurale.
Informations utiles Les cours ont lieu entre quatre jours et deux semaines. Les prix démarrent à €70 pour un cours de deux jours.
À la recherche de mauvaises herbes autour de Bristol et de Londres
Fergus Drennan, cueilleur à plein temps, qui diffuse ses propres émissions à la télévision britannique et qui gagne sa vie en vendant son butin aux restaurants en Grande-Bretagne, organise des cours d'un jour de cueillette côtière à une heure de Londres. Vous y apprendrez à reconnaître et à savourer toutes les plantes depuis les algues jusqu'à la salicorne.
Autre plan : rendez-vous au cœur de la région du Monmouthshire dans les environs de Bristol où le chef Matt Tebbutt qui a travaillé aux côtés de célébrités de la gastronomie telles que Marco Pierre White, a fait équipe avec le cueilleur belge Raoul Van Den Broucke, en vue d'offrir un circuit d'un autre type. Après une récolte de saison, ramenez vos trouvailles dans leur cuisine et regardez ce duo créatif vous concocter un délicieux lunch – bon appétit !
Informations utiles Les prix sont de l'ordre de €140 par personne (dont un lunch de cueillette compris) pour participer à l'un des cours éducatifs d'une journée, assuré par Drennan.
Le circuit cueillette de Matt Tebut et son lunch d'aliments sauvages coûtent €126.
La chasse aux aliments de sorcière près de Milan
La botaniste Laura Rangoni qui se définit comme La Strega di Montagna (la sorcière de la montagne) a écrit un nombre incalculable de livres sur les herbes comestibles et curatives de l'Italie. Réservez avant le rush et vous pourriez être suffisamment chanceux pour vous joindre à l'une de ses expéditions exclusives et instructives dans les montagnes près de Bergamo. Vous découvrirez quelles herbes et quelles plantes sont bonnes pour le repas – et quelles sont celles les plus appropriées pour exterminer les vers du chat.
Informations utiles Les prix varient largement en fonction du cours proposé et ils sont disponibles sur demande.
OÙ MANGER SAUVAGE ?
Envie de manger de la cuisine sauvage sans le désavantage de devoir creuser dans les broussailles ? Essayez l'un de ces restaurants qui sert des plats basés sur des ingrédients sauvages.
La Maison de Marc Veyrat
13 Vieille Route des Pensières, Veyrier du Lac, France. Fly to Geneva
La somptueuse saucisse de sandre, les asperges sauvages défaites avec des fruits de la passion, la mousse de romarin et le homard poché avec un entremets de thym sauvage, ne sont que les quelques innovations des chefs, aux fourneaux de cette nouvelle cuisine nature.
Ristorante al Mercante
17 Piazza Mercanti, Milan
Se spécialise en plats succulents de champignons sauvages, dont les cèpes alla Genovese (cèpes grillées à l'ail et au basilic) et la zuppa di funghi (soupe aux champignons sauvages).
The George & Dragon
Speldhurst Hill, Speldhurst, Kent. Fly to Gatwick
Le menu change régulièrement, mais les plats testés et approuvés comprennent le risotto de lotte et de seiche avec du chorizo et de la salicorne ou la poule au pot avec de l'ail sauvage, du cidre et de l'huile de truffe.
Wild van wildgroei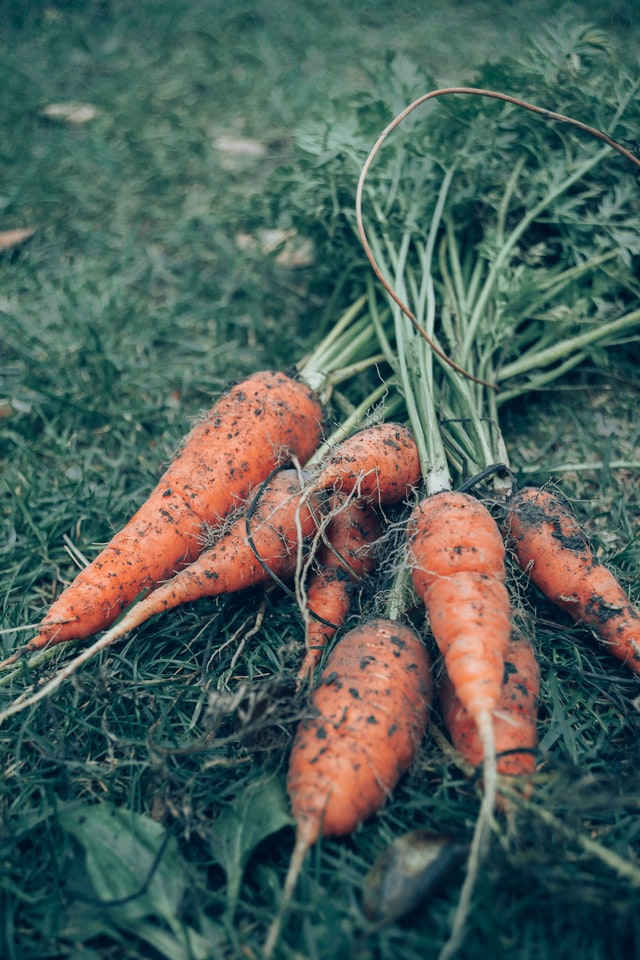 Als je opgevoed werd met het idee dat eetbare groenten die dingen zijn die in de supermarkt liggen, netjes ontdaan van aarde en vuil, dan zal het een aardige verrassing zijn als we je vertellen dat wat jij onachtzaam als onkruid bestempelt, deel uitmaakt van het voornaamste voedsel in landen als Italië, Spanje en Frankrijk.
Ga met ons mee op een tocht langs de beste plaatsen waar ze ons meer kunnen vertellen over wilde planten die ook jij kunt gebruiken voor een lekkere maaltijd!
We starten onze reis in Brussel, waar we in de schilderachtige abdij van Villers op zoek gaan naar wilde groene lekkernijen met de hulp van de bekwame gidsen van CRIE. Of trek er op uit met Défi Nature en snuffel een weekend lang rond naar ingrediënten die je daarna meteen gebruikt om heerlijke netelquiches of rozenbottelijs te maken.
In de buurt van Lyon kan je een weekend spenderen op zoek naar eetbare planten en paddenstoelen in het golvende platteland in het hart van de Ardeche. Je wordt er bijgestaan door plantenkenner Bachir Henni .
Meer zuidwaarts richting Malaga, kan je op cursus over rauw voedsel bij Danny en Sam. Je trekt er in het ruwe rotsachtige landschap op uit en keert terug met wilde kruiden en ontluikende zaden waarmee je, eens terug in hun finca, een lekker feestmaal bereidt.
In Milaan kan je op stap met botaniste Laura Rangoni (laura rangoni.com), een experte in het rondsnuffelen naar eetbare wilde planten. Zij organiseert leerzame uitstappen in de bergen nabij Bergamo.
Gaan we opnieuw noordwaarts, richting het Verenigd Koninkrijk, dan kunnen we terecht bij fulltime foerageur Fergus Drennan . Hij geeft dagcursussen waarbij deelnemers langs de kust op zoek gaan naar eetbare wildgroei op ongeveer een uur van London. Op het platteland in de omgeving van Wales, nabij Bristol, vormt chef-kok Matt Tebbutt een team met de Belgische wildspotter Raould Van Den Broucke. Zij trekken met bezoekers de wijde natuur in op zoek naar seizoensgebonden eetbare wilde planten.